Despite being replaced by Amazon and other e-commerce platforms; the auction site eBay is still what comes to mind when thinking about online shopping. This is especially true for millennials who grew up around the brand and its association with the Dotcom bubble. But yet, eBay is still the go-to platform for buying unique items that one might rarely find on Amazon. It also remains quite popular for buying second-hand items. Regardless of what one might find on eBay, there is still a sort of nostalgia surrounding the company, and its books don't seem all that bad. eBay's mission and vision are a result of their long journey and the lessons they have learned along the way. Its values portray a positive outlook to its business, and that has some part in attracting customers, clients and keeping the company successful in recent times.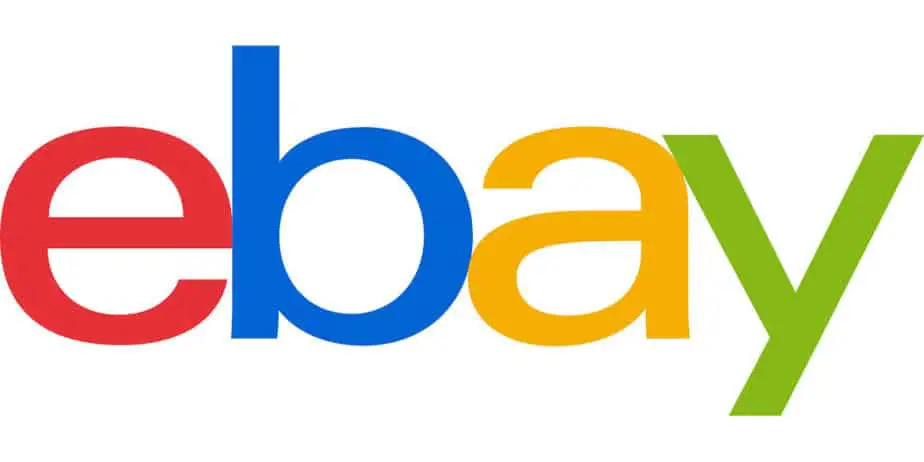 Nostalgic and Earth-Shattering
eBay is iconic because it is historic. It played a crucial role in revolutionizing the e-commerce industry and the sale of used products. It is also responsible for the development of so much technology which proved important in recent years. This was thanks to eBay's smart investments and aptitude for innovating for the betterment of humankind. eBay was involved in creating, funding, and promoting critical projects such as Skype, PayPal, and Craigslist. We, therefore, owe eBay our collective gratitude for its foresight. How would our world have looked like without digital payments, Video-Calling, and booking platforms? An analysis of eBay's vision and values gives us an enlightening and educational insight into one of the world's most consequential companies. In other words, what makes eBay keep on going in the face of a dynamic and competitive environment?
Mission Statement: To provide a global trading platform where practically anyone can trade practically anything.
To provide a global trading platform.
 eBay provides its services to almost 180 countries around the world. Over the years, it has built up a network of suppliers, subsidiaries, and partners to achieve this mission of global recognition. This global recognition is spurred on not just by this network but also by its forays into new technology and implementing the same on its platform. eBay realizes the hidden potential of untapped markets and has reaped decent rewards from China and India despite not being currently in operation in the subcontinent. Despite this, eBay was instrumental in the rise of the Indian e-commerce platform Flipkart who eventually took over their India business. About 12% of eBay's customers are from China as of 2020. 57% of eBay's total revenue comes from international markets. The company has hundreds of third-party service providers that not only expand its network but also advance businesses by solving problems. 
Who can trade? Practically anyone
There are currently more than 1 billion listings on eBay, with the company having north of 180 million customers worldwide. Despite a slowdown in recent years, eBay is still the number 2 e-commerce platform. It remains popular with users and traders because of its simplicity and fewer restrictions on trade. This makes it an attractive choice for small businesses servicing local communities. This may result in rich dividends for businesses operating in niche markets with a more targeted customer base. The sky is the limit for such traders, as eBay is also quick to respond to the changing dynamics of their business. Localized traders and businesses that operate from garages, homes, and curbs may prefer to use eBay as their chief trading platform. They make good use of eBay's free shipping to further their brand and products. eBay's versatility is what it has going for it, and this is evidently represented in its mission.
What can be traded? Practically anything
There are a couple of things working in favor of eBay's mission to sell just about anything. Although 80% of all items sold are new, eBay has distinguished itself as the place to buy vintage collectibles, used second-hand products, rare valuables, and antiques. With a streamlined niche market for these articles, eBay justifies its mission to sell everything humanly possible. Another factor is nostalgia. Because eBay invokes a certain longing for the past, it becomes a popular place to buy outdated toys and collectibles that are no longer commercially available. These products are often cult favorites and pop-cultural icons, which may sometimes cost a lot of money. The company provides a certificate of refurbishment, which ensures the quality of expensive second-hand products like laptops and smartphones. With the extent of its brand recognition, eBay has been successful in establishing a community of traders who operate in niche or local markets with a community following. 
Vision: To be the world's favorite destination for discovering great value and unique selection.       
eBay's vision will be critical for how they plan to adapt to the future. The company needs to be able to realize its full potential in the face of stiff competition from companies with deeper pockets. 
To be the world's favorite destination.
A company should aim for the top, especially in today's competitive world. eBay seeks to become the best, not just in e-commerce but also in technology, efficiency, and ease. eBay hopes to be the best by forming the best partnerships to facilitate the quality needed to become the best. This includes innovating and improving all systems to eventually be able to compete with the best and stay relevant. eBay already has name recognition, a target audience, and a reasonably large customer base. For eBay to realize its vision of being the best, it needs to harness its potential by doing some soul-searching to find some key components and target regions to grow.     
Great Value and Unique Selection
People come to eBay seeking wonder, mystery, and exclusivity. eBay has recognized this as a key characteristic of their business and emphasized it in their vision. As explained before, eBay has a host of items that can rarely be found on other, more commercial platforms. Rare baseball cards, antiques, souvenirs, etc. While looking for these things, people first come to eBay. eBay hopes to harness this facet of its business to attract more people from different domains and industries. Even eBay's auction system is something unique. With this component of its vision, eBay seeks to transform its distinctiveness into industry success and advancement. It hopes to add value to its brand and products by channeling this characteristic. 
"Our vision for commerce is one that is enabled by people, powered by technology, and open to everyone."
eBay's vision is also heavily influenced by its values of individualism, honesty, and humanism. It recognizes that people are the main driving force behind our economy and its trading system. Humans make technology better, and eBay wishes commerce to be human-centric and accessible to all. 
Enabled by people
Given that eBay began from a garage, it recognizes that people, no matter how inconsequential, have a major role to play in eBay's success. Like any e-commerce company, eBay is dependent on its customers for the business. This includes buyers, sellers, employees, and executives. eBay's vision reflects its past successes at bringing useful technology like digital payments and video calling to ordinary citizens and wants to continue doing it in the future. 
Powered by Technology
eBay, being an e-commerce platform, has to ensure the smooth functioning of its system and website. eBay seeks to use technology to facilitate free trade and change lives, as it has done in the past. By wanting to simplify and streamline the way its system works using technology, eBay looks to promote small businesses. These include both unique local businesses and new tech startups with a broader, worldwide scope. Technology can and should be accessible to all, and eBay envisions a world where all organizations benefit from both technology and trade, regardless of size. 
Open to everyone
eBay's market, network, and resources are open to all. The company's mission has a special place for diversity and equal opportunity. This not only includes cultural diversity but also diversity of skills. No matter what the product or where the business is, no matter how small the factory, eBay treats everyone with respect and caters to them all. This makes them attractive for small businesses with niche customer bases. 
Values Analysis
People are basically good. An honest, open environment can bring out the best in people. 
For eBay, its customers and employees are vital to its success. They believe that individual employees should have enough freedom and decision-making autonomy to handle the pressing issues of the day. eBay puts this value into action by treating its employees fairly and maintaining mutual cooperation, and opening up channels of communication between them and the executives. The workplace policy it has in place has reaped rich dividends for the company as it ensures the satisfaction of its employees. eBay has been rated amongst the top ten places to work. This quality of work is what employees seek, and they are hence able to perform to their fullest.
Everyone has something to contribute. 
It is this value that has led eBay to the discovery of so many small businesses with novel ideas and technology. eBay does not underestimate the value of technology and is always seeking ways to improve it and integrate it with its system. 
Encourage people to treat others the way that you want to be treated.       
Sellers use eBay to reach out to more customers and grow their business. eBay has realized that trust is a two-way street and has always promoted respect for employees and sellers. eBay has one of the most diverse workforces with progressive solutions to every problem. This stems from their value of building, maintaining, and nurturing relationships to form a network to help everyone grow.       

Sustainable Commerce        
eBay prides itself on being a facilitator and enabler of all kinds of businesses with mutual cooperation and caring for the surroundings. It has won multiple awards for its action on climate change and support for LGBTQ+ rights in the workplace. eBay has also been named as one of America's most responsible companies by Newsweek. eBay believes in the social mobility afforded by trade and commerce and believes in amplifying it by ensuring equality of opportunity for all businesses, big or small.  
eBay's philosophy (Collective Analysis)
eBay's mission portrays its past, present, and what it seeks to achieve. It sets an overall goal that provides direction to the company. It portrays a can-do attitude for all its operations. eBay's vision showcases its foresight and ambition to innovate, not just its business model and products but also the larger e-commerce industry and society, in general. Their values light the way for the industry to treat people better. eBay believes in amplifying the voices of customers and sellers and has created a community for the same. All in all, eBay's philosophy includes pushing the bounds of the e-commerce industry to incentivize and revitalize niche and local industries while setting new standards for worker protection. 
New Horizons? (Conclusion)
eBay is uniquely placed to take advantage of the e-commerce industry, which is sure to see radical changes in terms of technology. Its mission means that it is not afraid of change and rather embraces it as it has done in the past. eBay's values are very human-centric, as they should be for an e-commerce website. Because of these values, eBay is open to change, and its employees are ready and motivated to bring about that change, this also means that its leadership is also prepared to take the company to new horizons. eBay looks towards achieving its vision by bringing about positive change and development for all stakeholders in the trade and e-commerce industry.  
Frequently Asked Questions                                                              
How has eBay's value of respecting everyone's contribution and vision of accessibility led to the greater good of humankind?
 In 2002, eBay backed a little-known American payment system and integrated it into its auctioning platform. PayPal and eBay would popularize commercial digital payments, without which our economy might collapse. Then in 2005, it funded a little-known messaging platform from faraway Luxembourg. Skype would fuel the rise of video calling even for workplace environments. eBay recognizes potential and innovation, and its vision seeks to make it accessible to everyone. 
What does eBay really stand for?
eBay is an acronym for Echo Bay. 
When was eBay founded, and what was it originally called?
 eBay was founded in 1995 by Pierre Omidyar as AuctionWeb.com.                                                                                                                                                                                                                                                                                                                                                                                                                                                                                                                                                                                                                                                                                                                                                                                                                                                                                                                                                                                                                                                                                                                                                                                                                                                                                                                                                                                                                                                                                                                                                                                                                                                                                                                                                                                                                                                                       
eBay's Mission Statement, Vision & Values- Analysis