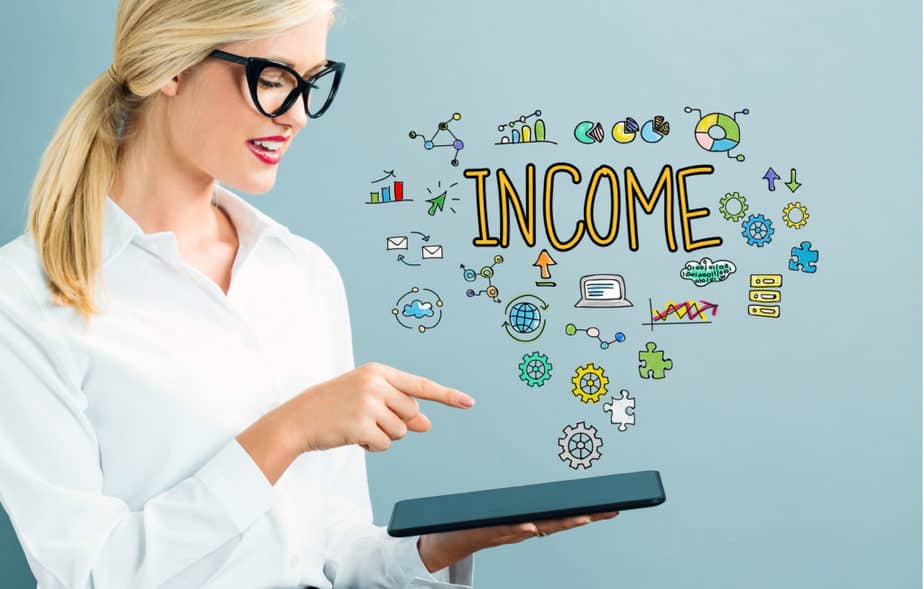 When it comes to employment in any firm or business, the proactive role of recruiting the best personnel or individuals is dutifully done by the hiring manager, it is often rare to see a financially strong company without an hr. Here is the topic- Does HR determine salary?
Is there just a role limited to getting the best hands on board or goes beyond that as regards salary? We will look to provide answers to these questions in this article but let's quickly look at who is a hiring manager.
Who is an hr or hiring manager?
A hiring manager is a person who is tasked with recruitment processes by the owner of a company, they are placed in the field of properly selecting the best individuals who can succinctly fill a vacant position.
Selection, candidacy evaluation, data collection, and contact of the applicants is what an hr does for their company. Hiring managers work with recruiters to select talents and ensure that qualification and experience of the applicant's suits the role they will subsequently occupy.
Job description of a hiring manager
To help you understand their job designation, there is a well-drafted list below.
• Drafting a good plan for hiring
• Writing efficient and correct job descriptions to attract the best talents
• Specifically defining the job role to prospective applicants
• Setting and conducting an interview
• Assessing each applicants performance in every aspect of the interview
• Work with the company to carry out training
• Screening the resumes
• Advertising the job on all relevant social media platforms
• Make the final recruitment decision and approve the employment of any applicant.
• Handling and enforcing discipline in the organization
Note that the hr department's priority is to protect a company from legal risk during hiring. While in some companies, hiring managers makes recommendations to the hr who in turn carries out background checks, certifications, and qualification of every applicant.
Hiring process used by an hr or a hiring manager
During the process of recruiting for the company, certain steps are used by a hiring manager to get the best candidates to meet the needs of the company.
1. Review: they are tasked with firstly collating the data of all applicants via their resume and select the candidates whose previous work experience and skills tally with exactly what the company requires in that role.
2. Test applicants: every applicant must be thoroughly put through a test to ascertain their competency and suitability to the job, and this can include written tests, oral and sometimes field tests.
3. Interview: interviews are scheduled by the hr or hiring manager, it could be done physically or sometimes via online platforms. This process is needed to find out if the candidate has in-depth knowledge of the field they are applying to.
4. Checks: they also carry out background checks on every applicant which include their attitude to work, character, and work experience. Hiring managers also check the references provided by the applicants to be sure that all previous work roles are proven right.
5. Health checks: hiring managers carry out health checks on candidates to ascertain the well-being of their prospective employees. The role ensures that all applicants are in the right frame of mind mentally, socially, and medically.
Quality of a hiring manager
Every good hr or hiring manager must possess the following skills
1. Leadership, budgeting skills, and a good work rate
2. Time management and great organization skills
3. Collaboration and teamwork
4. Critical thinking and decision making
5. Creativity and ability to proficiently handle training
6. Personnel management and solid grasp of the employment guidelines
7. Oral and written communication skills
8. Ability to resolve complicated issues
9. Positivity and endurance
Other qualities and skills include good morals, a piece of excellent knowledge in computer and software programs, he/she must be able to produce top-notch ideas, motivate staffs and also be always accessible by the staff and company owner.
Qualification
A hiring manager must hold at least a national diploma or bachelor's degree in human resources and similar fields; the role is dependent on the structure and status of the company. Most big companies will go for hiring managers with a master's degree.
Does an hr or hiring manager determine the salary?
When applicants apply for a job in a company, one thing that will surely be asked is the salary; these questions will not be directed to the company CEO but to the hiring managers who recruit on behalf of the firm and it is expected that they educate the candidates about the offer before they accept the job role. 
What this means is that even though the hiring managers do not hold the key to the money vault of the company, they prepare a structure of the salary for the positions they are looking to fill in the company and send a draft to the owner of the company for approval.
They are responsible for the payroll and supervision of payments to all employees. They directly work with the accounting department to ensure all financial obligations of the company to the government laws in terms of charges, and laws are done.
Hiring managers may not have the funds of the company but are actively involved in every salary decision. Hiring managers also negotiate the salary with prospective employees, bonuses, and salary increase for employees to serve as a reward for the job well done
Frequently asked questions
Do hiring managers earn more than employees?
Most companies appreciate the role and importance of a hiring manager and therefore reward them with a good pay package which is mostly better and bigger than most employees.
Are hiring managers directly involved in an interview?
Yes, they are 100% in charge of all recruitment and must be present at every stage of the interview.
Do they have shifts?
Because of the nature of their job, it is often difficult to have shifted, they resume mostly before employees and also make reports on performances.
Do the hiring managers determine the recruitment?
Recruitment is determined by the job roles available; some might require longer procedures while some are usually brief.
What kind of questions does an hr ask in an interview?
The questions mostly asked by hiring managers at interviews are
• Short description of yourself
• Your interests
• How you define success
• Your skills and where you see yourself in the next 4-5 years
There are also questions on experience and background which include education and your achievements.
Does HR determine salary?- All About HR