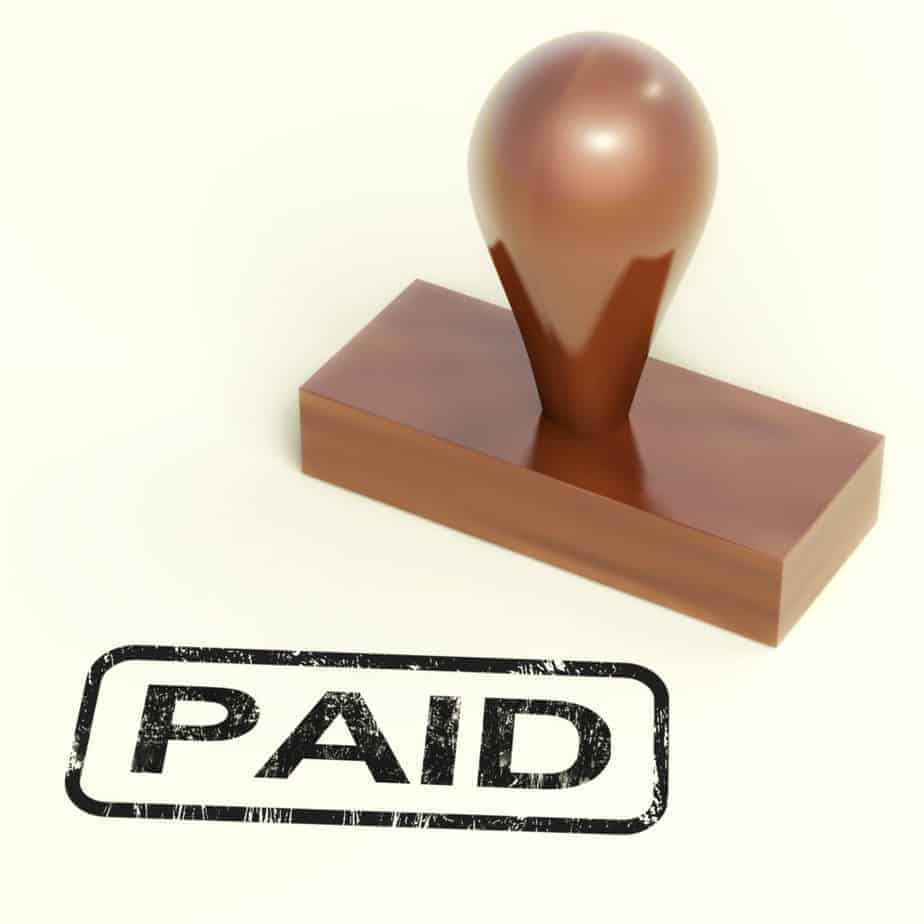 We all become sick at some point. And who wants to get up and go to work when he or she is not in good condition to function? Finally, our immunity and health are everything; they are our main priorities. However, not all of us are allowed a leave of absence from our office/workplace. Many people are obliged to work regardless of their health. Some people are not allowed short-term disability leave at all, whereas, some are not awarded paid leave. So, let's take a step back and examine the big picture. Here, let's know Do you get paid for short-term disability?
About-
When the employees are ill, wounded, pregnant, or need to care for a family member, or going through any sort of other health condition, they may choose to take a leave of absence. The many forms of leave available to an employee may be bewildering to both the firm and the individual. Employees can take leave in a variety of ways, including STD (Short-Term Disability) and FMLA (Family and Medical Leave Act) leave. Employees may be offered the choice of selecting between short-term disability and FMLA leave on occasion. They may even utilize one form of leave in one scenario and another type of leave in another.
In terms of STD, short-term disability insurance provides a proportion of an employee's salary for a certain period if the employee is unable to execute all or some of their job tasks. Typically, between 50% and 70% of the income is provided, coupled with certain short-term disability benefits.
An employee's coverage begins on the effective date of the plan or policy, the day one becomes eligible, the date the company/business receives your completed enrollment form, or the date one approves any appropriate payroll deductions, whichever is later. If you are not actively working on the day that your coverage would normally begin, your coverage will begin the day you return to work.
Some policies require patients to use sick days before receiving coverage (typically between one and 14 days after the injury/sickness is diagnosed), particularly if the disability or illness is long-term. Policies frequently differentiate between injury and sickness coverage because the latter tends to keep employees away from work for a shorter length of time.
Short-term disability insurance can be paid for by either the company or the employee, and it can be self-funded, which is common in bigger businesses. It may only be available to full-time workers or those who have been with the company for a set amount of time, such as 2 years, as per sources.
Short-Term Disability in California, U.S- 
For your recognized medical disability, Short-Term Disability offers wage replacement benefits of 70% of weekly salary, offset by any state-mandated disability program or Workers' Compensation. Benefits begin 7 days after your injury or sickness. 5 business days of accumulated sick time must be used during the waiting period. Usually, short-term disability pays out for a maximum of 25 weeks.
In California, employees are automatically enrolled in VMware's California Voluntary Disability Plan (VDP) rather than the California State Disability Insurance (SDI) plan. VMware's Voluntary Disability Plan provides 70% of weekly salary tax-free. As a result, California workers can opt out of the VMware VDP plan and instead be covered by the SDI plan through the California Employment Development Department.
California State Disability Insurance (SDI) is a form of the income replacement program for citizens of the Golden State. If a person becomes handicapped, he should check to see if he and/or his family are qualified for disability payments from other sources, such as social security:
If one is qualified, the amount he/she receives or is eligible to receive from other sources may be decreased or offset by the amount one gets or are eligible to receive from STD benefits.
VMware's disability insurance will supplement other sources of income (such as workers' compensation, social security, and other state-mandated disability benefits) to offer a full benefits package.
An employee may continue to receive up to 60% of their pre-disability income from all sources combined.
Typically, short-term disability insurance lasts 3 to 6 months. The longest coverage duration is 52 weeks (one calendar year). 
–    If a person is still unable to work after their coverage ends, they may be able to transfer to long-term disability insurance or apply for social security disability insurance.
–    Lastly, I would highly advise you to file a claim for short-term disability insurance rather than waiting for you to become unwell. Given your health situation, this might be your opportunity to make money while staying at home.
How can I apply for short-term disability? 
Following are the suggested steps to be taken to apply and claim your short-term disability (STD)-
1.  Employees must first contact and get in touch with the human resources department to apply for short-term disability. They can also go through your benefits paperwork or call your short-term disability provider.
2. Some businesses ask their employees to use any available sick days before the start of their short-term incapacity period. Whereas, some ask for a doctor's letter from the employee before granting requests for short-term incapacity.
3. Once an employee has finally completed their short-term disability claim form and given all relevant documentation, they should send it to you (the business/company) or your insurance provider. Make it plain to your employees what documentation is required and when it must be submitted for them to have full access to their benefits.
Conclusion-
Many employees in the United States likely assume they will never need short-term disability insurance. According to estimates, 7.4 to 11.1 million worker injuries occur each year, and around 5% of Americans experience a short-term incapacity due to disease, accident, or pregnancy. Perhaps, more shocking is the fact that over one-quarter of today's 20-year-olds will become handicapped/disabled before retiring.
While only a few states in the United States mandate employers to provide short-term disability insurance, SHRM foundation finds that 80% of firms pay all short-term and long-term disability premiums. Short-term disability insurance is available to some employees as soon as they are employed. Others have a "service wait" period during which an employee is only eligible for short-term disability after a specific amount of time working for their firm.
As a result, ensuring that the employees understand their short-term disability benefits may be more essential than one can realize. It's one of those benefits that fall to the bottom of people's priority lists during open enrollment presentations, but it's worth devoting a little more time to because some employees will most certainly utilize it in the next year.
Frequently asked Questions-
Q1. Is there compensated time off for short-term disability?
Ans: Employees in the United States are not presently required to have access to paid sick leave to treat their own or a family member's short-term ailments. 
In California, disability, parental, and pregnancy leave are all paid. Also, California has amended certain laws to make it easier for coronavirus victims to get SDI compensation. The availability of paid sick leave is determined by the worker's location. 
Q2. Can I work and earn while on sick leave?
Ans: In some places like California, you can work part-time and still get benefits if you are experiencing a loss of income and fulfill the other qualifying criteria. Whereas, working while collecting Temporary Disability Insurance (TDI) is considered fraud in New Jersey. Also, because companies in Hawaii acquire private insurance plans, the requirements might vary.
Q3. How can I file a claim for sick leave if I'm not working?
Ans: If you are employed but unable to work, you will generally get Statutory Sick Pay (SSP) from your employer for 28 weeks. It is your responsibility to determine if you are eligible for SSP.
Q4. What are the employment laws in the United States for disabled and medical-related leave?
Ans: Employees who are injured, paralyzed, or get ill on the job may be entitled to medical and/or disability leave under two federal laws: the Americans with Disabilities Act (ADA) and the Family and Medical Leave Act (FMLA). In addition, state workers' compensation regulations may impose leave limitations. Depending on the circumstances, one or more of these laws may apply to the same employee.
Q5. Is one permitted to use short-term disability more than once?
Ans: Yes, employees may be entitled to short-term disability payments if they are diagnosed with an anxiety condition, depression, or another mental ailment as a result of the stress.
Q6. What is not covered by short-term disability insurance?
Ans: The following are a few exclusions that are not covered by STD insurance-
1. Disabilities that occur on the job:
    Approximately 10% of all impairments occur on the job and are covered individually by workers' compensation.
2. A long-term disability lasts for a long time:
    In general, long-term disability insurance covers any disability that lasts longer than six months.
3. Severe medical conditions: 
Social Security Disability Insurance is available to those in the United States who have significant health issues but have not worked or collected enough credits to qualify for employer-sponsored disability insurance.
Do you get paid for short-term disability?