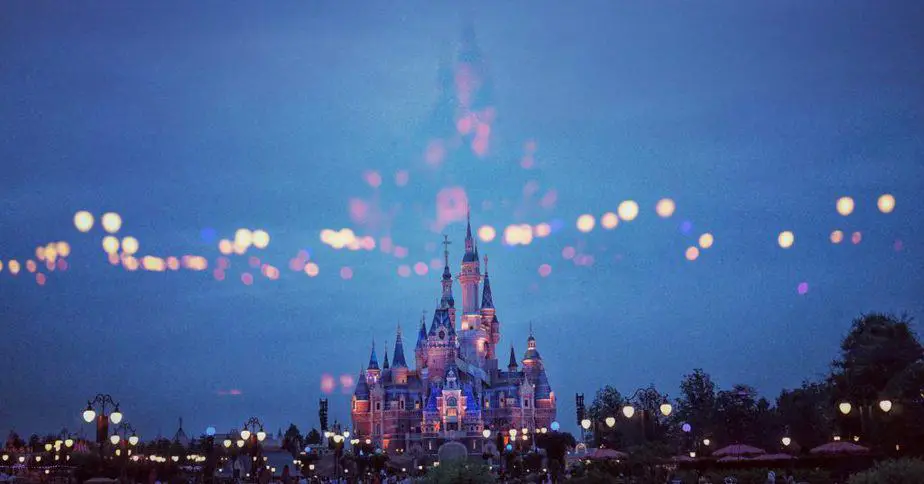 A mega-conglomerate with about 98 years of history and experience is bound to be criticized and receive negative responses and reviews. But instead of getting demoralized and demotivated, Disney chooses to make efforts for society's betterment and repay those who had helped it become the powerhouse it is at present. Today's topic- Disney Corporate Social Responsibility.
Disney being a socially responsible company draws powers from its unique assets like iconic brands, stories, franchises, creative minds, and technologies for both causes of business opportunity and social impact. They believe in contributing to their environment they will build a better sustainable way of life and that social responsibility is a long-term investment.
The Objective of the Company – Disney
The main objectives of Disney are:
Build stronger communities through their compassion initiatives
Providing a platform for the youth to showcase their creative ability
Conservation of the environment
Connect youths to nature for building lifelong conservation values.
Major Components of Disney's Corporate Social Responsibility Strategy
The corporate social responsibility efforts are grouped into two, by Disney, that is Philanthropy and Environment. The CSR groups address the stakeholders' two main concerns of environmental impact and community impact. The main components for Disney's social responsibility strategy are:
Conservation fund
Environmental stewardship
Volunteering
Charitable giving
While the first two are for the environment, the latter two are for philanthropic purposes.
Conservation Fund
The corporate social responsibility initiatives extended to the stakeholders and parties, who are less likely to be impacted by the resorts, parks, media, consumer goods, and retail business. 
Programs like preservation of wildlife, protection of the planet, and making community involvement easier. For example, the Conservation Fund is utilized for the preservation and protection of endangered wildlife by the cooperation of media and entertainment conglomerates with conservation organizations.
Walt Disney has corporate citizenship programs for enabling and encouraging to participate in sustainability and greening activities through non-profit organizations.
This is how they provide knowledge regarding environmental conservation along with related literacy programs shown in their theme parks and resort operations.
Environmental Stewardship   
The environmental impact of Disney's business operations, which the stakeholders are interested in, is addressed by the company's corporate citizenship efforts.
For example, some of the strategic objectives of the CSR component are reduction of emission, waste diversion, and conversation of water.
It enhances the sustainability and greening of the global business along with the natural environment in Disney's strategic management.
Volunteering
To support the corporate social responsibility strategy, Walt Disney allocates part of its human resource time. They provide solutions to problems of stakeholders' interests like volunteering of engineers and artists for supporting the development of skills in young generations.
The volunteering's success depends upon Disney's corporate culture's success in instilling the correct mindset of exploring corporate citizenship opportunities that are not influenced by business operations.
Charitable Giving
As part of their philanthropic work, Disney participates in charity work for fulfilling its corporate social responsibilities following its corporate citizenship strategy.
For example, they provide materials and funds to nonprofits for supporting individuals and communities to draw potential customers to resorts, amusement parks, movies, etc.
This chart shows the SWOT analysis of The Walt Disney Company
Guidelines for CSR activities
There are certain guidelines to be followed for Disney's corporate social responsibilities:
Encouraging and Motivating employees for assisting through volunteering and sharing their skills and expertise.
To promote a comprehensive work culture.
Implementing CSR activities for ensuring long-term sustainability which aims at setting up a close bond between the community and the local setup of the company will enhance their quality of life.
Providing quality education for the rural areas' development.
The projects should reach out to all levels and classes of society.
Budgets and Expenditure of CSR
The budgets and expenditures of Disney's CSR are approved every year by the CSR committee.
The funds are allocated as follows:
Environmental sustainability-related activities: 45%
Promotion of creativity and education-related activities: 25 %
Healthcare-related activities: 30% 
This pie chart shows the budgets and expenditures of Disney's CSR in percentage
Response to Covid-19
The whole world has been suffering from the COVID-19 pandemic situation for the last couple of years. It has left a continuing influence on businesses, communities, and people throughout the world. 
Disney has made contributions to the COVID-19 affected societies all over the world in the following ways:
Donation of Medical Equipment: For the protection of the nurses' clothing, Disney has provided over a million rain ponchos. They have also provided more than a hundred thousand N95 masks to California, Washington DC, New York, and Florida. Medical supplies of unused masks, gowns, gloves, etc. have been provided from the shooting sets and parks.
Comfort and Opportunity: Disney has started the process of granting wishes virtually with the shutdown of amusement parks and resorts.
Fundraising: Through special programs online collaborating with news channels like ABC group, Nat Geo, and Freeform they have raised funds that would all be donated for COVID-19 funding and donation purposes.
Conclusion
Disney continues to reinvent itself even after entering its second century and will continue to do so. The events of the last couple of years test their ability to adapt to the present situations. The pandemic hasn't stopped their CSR activities but has given them a greater purpose.
Disney is deepening their focus to volunteer and contribute to racial equality. Adjusting to the Covid-19 guidelines may be a challenge, but Disney continues to reach more consumers through direct-to-consumers platforms.
Frequently asked Questions
Is Disney making a social impact?
The efforts and resources spent on different causes are proof of their dedication and sincerity towards their corporate social responsibilities.
How does Disney help the environment?
Through conservation funds and environmental stewardship Disney has been working with various non-profit organizations for the environment's safety.
What are the two main tasks of the CSR components?
The CSR components are responsible for managing both the shareholders' expectations and customers' perceptions of the media, entertainment, resorts, parks, consumer goods, and retail conglomerate.
Did Disney continue its social purpose during the pandemic?
Disney has been reaching out to people virtually and also have been conducting online programs for donations.
Disney Corporate Social Responsibility