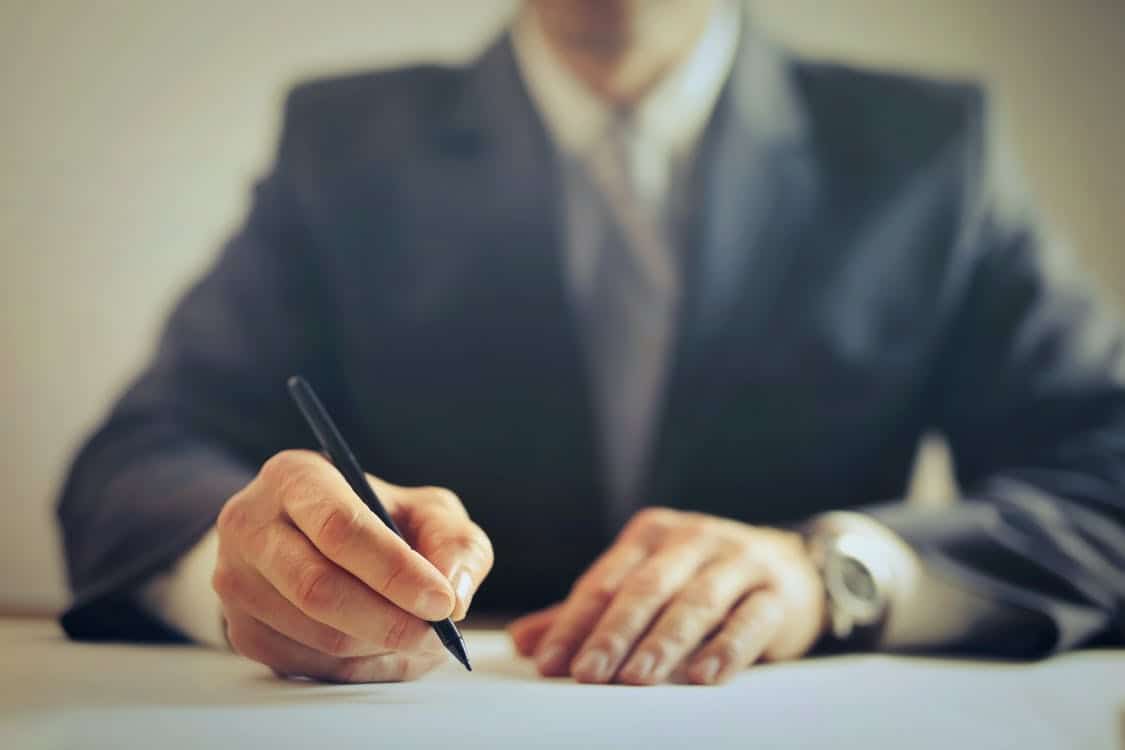 Chief Operating Officer: is one of the highest and top-ranking executive committee member of the company. The COO Works Closely with the CEO.
The Chief Operating Officer is practically one of the highest and top-ranking executive committee member of the company. They oversee the day-to-day operations and operation of the organization. With proper preparation, experience, and skills, individuals can perform this role in a variety of organizations, such as a non-profit agency, a government agency, or a kindergarten. The Chief operation officer is practically responsible for the overall management of all relevant activities that concern the company. The COO may be appointed as Vice Chairman of Operations, alternatively. As the second Chief executive officer, the Chief operating officer practically position is responsible for directing, controlling, and visioning efficiency, internal monitoring, and administrative and reporting processes in the company. The COO must enable the organization to grow successfully and sustain its financial strength and operating performance.
The COO is practically the second in charge in the chain of command. This Expert Report to the Chief Executive Officer (CEO) reflects on the operationalization plan. While the CEO is associated with long-term strategic priorities, the COO is responsible for executing day-to-day operations to that end and its tactics. Its role depends primarily on the company itself and the personal style of the CEO. In some situations, the COO is selected deliberately to supplement the strengths and limitations of the CEO or work together to ensure the best possible leadership.
Understanding a Chief Operating Officer (COO)
The COO focuses mainly on executing the organization's strategic plan in accordance with the established business model, while the CEO focuses more on long-term plans and a larger organizational outlook. In other words, the chief executive officer lays out plans, strategies and the COO end up implementing them. For example, if a corporation sees a decline in market share, the CEO might ask for better quality control to increase its reputation with customers. The COO can also launch and be responsible for the development, testing, growth and advertising of new product lines.
What is a Chief operating officer (COO)?
The Chief operating Officer shall and will be responsible for all the corporate operations that concerns the company on a regular basis. You might think of the position as something similar to a senior general manager. You will reply directly to the Chief executive and play a vital role in the leadership of the firm. When the CEO is a boss with vision, the COO works. The CEO looks after the company and sets goals—you should be the one who will figure out how to realize these plans.
Suppose, for example, that the CEO seeks to extend the company by offering a different variety of services. If so the discovery team will be responsible for deciding which divisions, transactions or spending the company needs to pay for it. As a consequence, you can see the COO sometimes referred to as the administrative officer or the managing director or as the "executive vice president of operations." They concentrate on the aspects of operating an organization every day. 
You will oversee the following when you become a chief operating officer:
Management
Budgets
Reporting
Operational controls
Administrative processes
Human resources
Just about everything else
Your goal will be more focus on making the organization, government agency or non-profit you work with more effective and more efficient.
Chief Executive Officers are like ensemble conductors: in order to be successful in this role, you need a thorough understanding of how various people and areas of the company work together. You should be aware of the benchmarks that you need to make to achieve them, how to achieve this job, and who is accountable. You would like to know what any employee does in a certain quarter in a smaller business. However, you would typically focus on departments instead of real staff while you operate in a bigger business.
The COO Works Closely with the CEO
As a Chief operation officer, your equivalent, the Chief executive officer of your company, will be closely involved. Most businesses pursue a COO which meets the CEO's unique needs. This could mean: competent specialist leadership. A strong COO adds to the CEO's skills and abilities. In startups in particular where the COO has realistic experience. This is particularly true. It's a succeeding. You would special and full access into the organization as a second-in-command. As a result, this function has been reserved for successors by many corporations. Somebody who takes care of all household matters. CEOs prefer their COOs to internal operations of their business, while the CEO acts as the general public of their company.
Is the Chief operating officer position higher than other C-level executives?
C-suite officers, such as COO, CFO, CTO (CHO), CMO (CHO, Chief Marketing Officer), CIO (CHOO), etc are normally reported to the CEO. But that is not always the case. Whereas the COO is sometimes referred to as a secondary officer, the position depends on the existence and activity of the company in reality. The COO will also carry out marketing campaigns, for example.
Difference between the CEO and COO?
If the distinction between the CEO and COO is to be explained in one statement, we would say that CEOs are accountable in what direction they go, while COOs are responsible for how the business gets there. The CEO seems to have a vision for the business, in other terms, and the COO concentrates on this company. This does not imply, though that the CEO spends his time on abstract strategies or that the COO merely has a relational role to play. Both play as part of the top rankings that affect the key performance of the organization. CEOs rely on COOs in order to keep an eye on the everyday tasks and provide input on organizational progress. COOs can make strategic decision-making and create business models before CEOs can gain visibility into larger strategy and shareholder views.
Who is higher: CEO or COO?
This is the primary role of the Chief executive officer within the company. The Chief operation officer is second in the command chain and hierarchy, reporting to the CEO. The CEO reports to the Management Board, the employees or the company's shareholders on the basis of its structure. The Chief executive officer might probably be the founder of the company or co-founder in most cases. If companies develop and execute more complex strategies, they may appoint a COO to advise the CEO and control all internal operations. As corporations formulate and execute more complex plans, they must appoint a COO to advise the CEO and supervise all internal operations.
Salary of a chief operation officer
Though COOs have many tasks and many abilities, they are still very much respected for their hard work. According to PayScale, the average COO base wage is $141,757 a year plus an additional $14,930 a year in bonuses, depending on the different factors – market, the size of the company, the job period, and salary histories. According to PayScale, COO earnings usually range from a low of $71,000 to $246,000 per year at the top end. The Chief executive officer and the CFO's average yearly compensation for comparative purposes were over $158,193$ and $131,816.
How do you become a Chief operation officer?
It is very much possible to be a Chief executive officer in several respects. Many people go to COO place by entering a small corporation or by co-founding an own company. Others take years or decades to become COOs when one or more major companies are slowly rising the business level. At least one wise tip will help you hit COO ranks: you can always extend your network as you grow your career. Many accomplished industry professionals are here because of not just their hard work, but also their relationship.
Chief Operating Officer Duties & Responsibilities
The roles and obligations of the COO vary not just from the company they work with, but also from the manner in which the company determines its role. There is no agreed list of what the job involves, and depending on the organization, the role may also be of multiple names.
A COO can be employed to carry out one or more of the following activities or objectives:
Implement approaches developed by the top management team
Present the ropes to the unexperienced CEO
Complement the expertise or style of management of the CEO
Provide a partner to a CEO who doesn't do well on his own
Promote somebody you don't want to miss
Leadership with a strong strategic necessity
Prepare the next company CEO or measure the applicant's strengths and limitations and go extra far to make sure the applicant's position is right.
The COO, which typically covers manufacturing, marketing and distribution and research and development, assumes responsibilities for all facets of corporate activities by businesses. In certain businesses, the position of COO should be concentrated internally while the CEO is focused externally. The COO's mission is focused on some market needs of other businesses.
What Makes a Great Chief Operating Officer?
Many forms of being a COO are open. This challenge, high-performance job demands a mixture of entrepreneurship, leadership and loyalty to the business. This is a challenging path, but today you will move to the boardroom, regardless of where you are with your profession. We also developed the diplomas, business experience and soft skills you need. In certain cases your new career will be accelerated by earning an online MBA. You can help hit the world of industry top jobs by providing a competitive, strict program and a strong career network.
What Can Further Education Do for You?
Advanced degrees, particularly MBAs, are popular in boardrooms. As COO, the position of the CEO and about 40% of the leading CEOs in the MBAs will be within control. Having an MBA increases not only the likelihood of earning a higher wage, but also gives you the skills you need to work skillfully with a company's business. In particular if your bachelor's degree is not already company, we highly recommend that you consider it.
There are two key reasons, however, why an MBA is particularly relevant for a future CEO:
1. Professional connections
Your C-level position ability depends largely and relatively on who you know. This especially refers to positions like COOs, in which you are chosen based on how well the management is complemented by your attitude and special skills. If your business skills are to be strengthened (such as an MBA), be mindful about how you can network alongside your preparation. It will be really worthwhile for an experienced professional network.
2. It Can Set You Apart from the Competition
You should also differentiate the Executive MBA from the contest. It still provides you with the industry expertise you need for a job, but it concentrates more on the leadership qualities you need. This is a smart move if you pursue the function of COO directly, which is a position that focuses on leading.
Skills & Qualifications You'll Need
An MBA does more of course, than just supplying you with professional connections and business skills. It also allows you to learn a number of robust and soft skills that can boost your career. You'll need to have:
Leadership skills. You will still be a leader from the administration of interdepartmental teams to work on small unique tasks. Be sure you develop the foundations of management to guarantee that you are able.
People management skills. Identifying the ins and insides of management, encouraging you to be the best people.
Project management skills. You'll have many and many projects. Check out your stellar project management skills to tackle all this.
Strategy skills.  The aspects of the strategic agenda which the Board or the CEO may follow will need to be grasped. The Blue Ocean Strategy is a great way to understand you.
Experience You'll Need
The Executive Director shall be the Chief Financial Officer. In order for you to reach your desire destination, you must show great commitment that you can take on all your assigned tasks. In selecting a COO, the managers normally look for good, multi-disciplinary generalists with a range of purposes, leadership and a reputation for performance along the way. It may also seek candidates with experience in managing multiple positions, including Product Development, Delivery, Marketing, Logistics, H.R., and Assistance, as well as candidates with skills in handling multiple direct reports. 
Job Outlook
It has being predicted that By 2024, the number of top managers in employment is expected to rise by about 6 percent. This is seen as equivalent to the growth of workers in all fields of employment. Chief Operating Officer's job opportunities would depend significantly on emerging business performance and corporate size.
Due to recent graduates or millennial concerns of opening business risk, the US Bureau of Labor Statistical has seen a decrease in the number of new businesses. As a result, big or more established companies tend to be performing a large part of the market. In addition, in some organizations especially smaller ones, a single executive officer may assume the roles of Chief Executive Officer and Chief Operating Officer. This can slow the growth and rate of Chief operation officer jobs.
As stated by the United State Bureau of Labor Statistics, the upper 10% of the population, has a wage of over $187,200. The gross salary of the highest executives is $102,690. Paying varies by company, with COOs in larger companies who may raise more than $1 million and enjoy rewards such as premiums and incentives.
Work Environment
Their jobs often require a high degree of responsibility, and they have an obligation to make the business a success. They fear losing their positions in a malfunctioning organization. Chief Executives also fly to conventions, gatherings and business divisions of their organization. They also frequently work with a variety of other senior executives.
Skills & Competencies of Chief Operating Officer
Leadership
The COO's position involves the manager's capacity to devise and direct the subordinates to execute policies and ideas. Leadership capability requires executive committees, assigned roles, recruitment and performance review managers or other personnel.
Time-Management
The Chief Executive Officer must supervise several projects and simultaneously carry out several operations. Functions for time control include planning, time constraint estimation, and task delegation.
Communication
These attributes usually include the obligation which tends to consider the board of directors, the CEO and all other staff simply and frankly. The COOs should also be able to provide managers with feedback or plans under their leadership. Media can also interview the COO from time to time.
Decision-Making
As one of the guiding figures, the Chief operating officer must be able to assess and also decide what strategies and policies to adopt, how the plans can be executed perfectly without any hassle and what the workers are doing.
Problem-Resolving
In the COO job descriptions, it is important to adjust and fix threats, crises and unexpected events. The Chief Executive Officer, for example, would respond to plant shutdowns or incidents. Solutions are also needed when production or other operations are over budget.
Steps in Getting the job of COO
Gain Necessary Experience
The role of CEO involves a long experience of experience in the different areas of the management of the company. Look for jobs in some businesses that allow you to travel about easily and gain more experience in various divisions and companies with a leadership development track that lets you gain more and more exposure to all the different activities of the company.
More Focus on Your Resume
Read COO job outlines and illustrate the work experience you have been applying for whether you believe you have a role-based profession and educational background. By applying for a COO role, it will also expose other fields you may require to broaden your skills.
Apply
Look at work-search resources like Monster.com, Indded.com, and Glassdoor.com for legitimate vacancies. You can have greater chances by acquiring COO experience with smaller organizations before transferring to bigger, more developed organisations.
Key Takeaways
The position of Chief Operating Officer is entirely linked to the wants and needs of the CEO. It typically entails collaborating with heads or teams of managers in each department (e.g. IT, finance, marketing). The managers of each department will then further identify the activities and projects to ensure that they have been carried out on schedule and under the budget. The COO is responsible for ensuring that all teams operate together to ensure all business processes are managed on time.
The Chief Executive Officer also meets with the heads of each department on a daily basis to ensure that processes operate smoothly and that any problems are resolved immediately. In addition, the Chief executive officer is the guide between the heads of departments to ensure collaboration where the strategy requires more than one agency to cooperate. The role of Chief Operating Officer is complex and demanding, which is why they typically earn a six-figure annual salary. It takes an employee with sufficient qualifications (usually a minimum degree in business) and interpersonal skills to help a company run smoothly. The willingness to meet and work closely with the CEO of an organization is also important if a person is to thrive as a COO.
Conclusion
In short, the Chief Executive Officers must ensure that their businesses work smoothly and efficiently. In order to perform their duties, these executives must draw up strategies, convey them to other administrators and employees, and decide when and how they are to be executed. They typically focus on teamwork, coordination, and problem-solving capabilities to keep their organizations on track. In large corporations, these senior managers can earn up to and more than six figures and result in higher benefits.
Also read: How I Became the CEO of Cardinal
Chief Operating Officer(COO) Job Description, Salary, Responsibilities