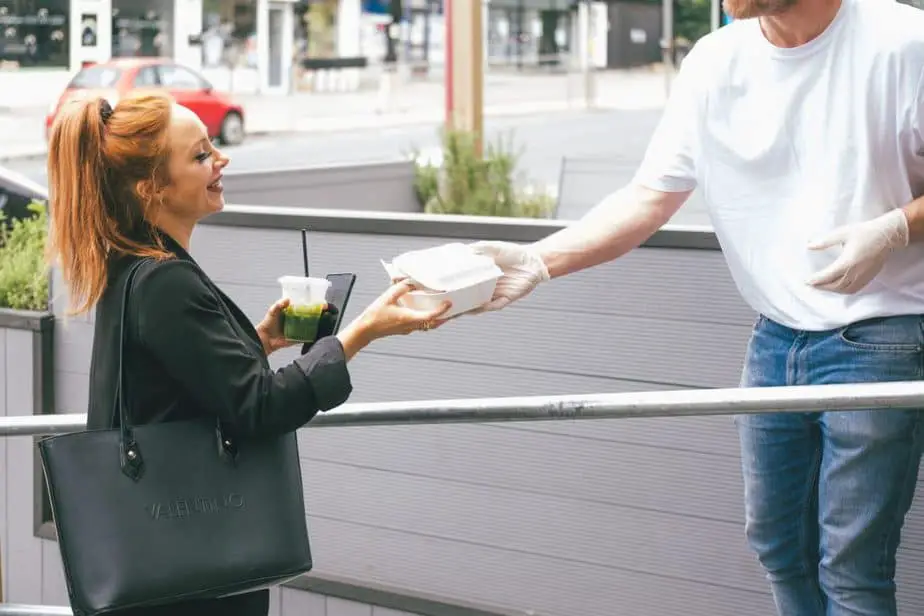 Introduction
Sometimes, beyond any of your control, instances arrive that is not something to wish for. When you are broke, the restaurant is the last place you want to be in. A fast-food may be in consideration, but a dine-in is out of the question. You can not afford to pay $30 for a single meal all by yourself, or more if with someone else. When the next pay is a week away or two for some, it is good to eat in frugal means. This article is about Cheap Filling Meals.
Cheap meals many would consider bland and uninviting. It does not have to be that way. There are many ways to spice up a cheap meal and even make it appealing. The different methods of cooking will contribute to the palatability of the dish.
The center of our meals is beans, vegetables, eggs, oats, potatoes, pasta, and ramen noodles. A combination of chicken, pork, beef, or turkey is available. These animal meats will be in strips or minute dices to economize. Along the way, surprise ingredients and meals will pop up, but not that many.  
Before we proceed, though, there is something important we need to cover.
Saving Tips in Making Cheap Meals in the House
Buy vegetable items whole. Mixed vegetables in a pack are nice, but not so for our situation. Whole vegetables you can chop, dice back at home and freeze it to last longer.
Buy in packs to come out cheap. This applies to ramen noodles, pasta, bouillon, and eggs. At popular wholesale stores, a brand of ramen of 24 packs costs only less than $7.00. A single pack then would be $0.29. That is a steal.
Choose a cheaper alternative to an expensive ingredient. An Example of this would be kosher salt or Himalayan salt. Why not the humble table salt when it is available on  the zip. Cheap is the aim.
Omit those ingredients that do not add up to the taste. There are many that fall into this one. You would know already what this means. To cite an example, though, vanilla extract is not as effective when cooked in a liquid on top of heat as when baked.
Use what is there. Buy only when needed. Money is scarce for now. Frugality is the key. But if the credit card is still loaded, then so be it.
When possible, cook in one large batch. Even if you are solo, this will help you save time and limit gas use. More so if you are a family. One good example of this, one that will not go watery after staying too long inside the fridge, is risotto. You can reheat it in a pan or in a microwave. Eat it as it is or with a pork chop or make it part of the stuffing for cabbage rolls. 
Cheap Meals That Fill You Up
Peanut butter sandwich.
Surprise goes first. Who does not love peanut butter? Well, except for those allergic to peanuts. Stores sell them on sale and in large jars. A cost-effective item down to the sandwich. An inexpensive source of protein that can last long especially if refrigerated. If jelly is around, then give the kids what they want, a peanut butter jelly sandwich. If no bread is around, lick a spoon or two.
Stuffed tomatoes.
If you are alone, you can make two or three and refrigerate the extra. If with kids and your partner, one for each member of the family will do for now.
Most of the recipes you will read have cheese in them. If you have cheese in the fridge, then use one. If none, don't bother buying. Instead, chunks of white onion, cucumber, a teaspoon of cooked pork will do the job. Salt, pepper, and crushed garlic are basic. Bake it or nuke it; either way, it will fill you up.
Cuban black beans. 
Cuban black bean is one of the many members of the bean family. It could come as red, white, or black. A few of these beans may come in cans, softened and ready to go. This meal can be a stand-alone meal. When meat is in the mix, if preferred, it may still be a meal on its own. This may also have no meat in it. The third option for this would be no meat but white or brown rice on the side. 
Saute diced garlic and onions with options for jalapeño and green pepper. Pour in the beans. Cook until soft and saucy. You need to check the tenderness of the bean a few times. When tender enough, season to your liking, and the result is a thick, saucy meal. Put in the ref for the leftovers.
Oat Meal Options.
A very traditional meal that is quick, easy, and that is not expensive at all. 
*The basic meal. Cook oats, boiled beforehand, then add with milk and serve hot. Sweetened milk for kids or stir in sugar. 
*A step higher. If your pantry is luckily full, slice a finger of banana, a dash of vanilla, half teaspoon cinnamon, and salt. We add all these to the rolled oats with milk before cooking at low/medium heat. At the desired consistency, off with the heat and serve.
*Strawberries and Cream Oat Meal. Heat milk to boiling, then add rolled oats, diced strawberries, and salt. Reduce heat to low when oats look cooked and simmer for 5 minutes. Remove from heat and add vanilla extract. Top with sliced, fresh strawberries, and some sweeteners. Vanilla is optional, and sweeteners are for kids, and yours, too.
Variations for Potatoes.
A pound of potatoes is not even a dollar. If you are a family, buy two or three. This commodity has variations in it. With the situation we are in, let us start from the simple.
*Potato Fries. Slice each long and bite-size. Fry. When done, sprinkle salt with ketchup on the side. If available, cook up some gravy or plain mayo with ketchup.
*Mashed Potatoes. We mash the potatoes by boiling them on top of heat or in a microwave. We must do skin removal before mashing up. Once mashed, add in milk and butter; the two are essential. Sprinkle with salt and pepper if desired. Eat it as it is or have some gravy and herbs or you may even want to have stuffed tomatoes with it.
*Potato Salad with Deviled Eggs. This is a recipe not that simple, with five essential ingredients. The sixth is optional but if you have dill relish, let it join the fray. Make four quarters of each potato, boil until tender, not to the mashing point. Peel and dice it further. Boil eggs, peel, cut into half, and separate the yolks from the whites.  
Mash the egg yolks and add in mayo, vinegar, and mustard. Whisk until creamy and smooth. Insert dill relish into this mixture. Cut egg whites into dice, pour in diced potatoes and egg yolk mix. Toss and refrigerate overnight.
Strips of chicken meat or fried bacon with greens are all optional.
Mushroom Risotto.
At first glance at the ingredients, it would seem this is beyond our target. But we have to see the beauty of this cheap meal. The cost of everything is $5. Four servings come out of this, making each serving $1.25! That is exceptional and cheap.
Saute onion and basil in butter and oil. If you have no butter, then oil will do. Butter, though, has that enticing taste to the dish. 
Pour in rice followed by chicken broth and, 5 minutes after, water. While waiting for the rice to cook, saute mushroom in oil, 2 minutes after, add in spinach. Season the mix when leaves wilt down, transfer the sauteed mushroom and spinach to a mixing bowl. Mix cooked rice with the mushroom and spinach. Season again. Stir in peeled, fresh, and diced apples.
This can be a stand-alone meal or the side of a chicken or roast meal. It could also be the filling for tomatoes or bell peppers or for the chicken cavity. The appeal is its cost.
 Eggs.
Plain Simple. You have got no time and resources other than to eat eggs the basic way. One of the versatile items to have in the kitchen that you can consume on its very own. There are ways on how to get a different outcome each time.
Sunny side up. Crack an egg over hot oil, or butter, or boiling water. Season with salt and pepper and when cooked, you have the sun on your plate. Eat as it is or take a step further with a cup of rice.
Hard-boiled. Boil the eggs in water for 5 to 10 minutes. Crack the shell and sprinkle salt while on the move.
Soft-boiled. Boil the egg in water for no greater than 5 minutes. You can not eat this on the move. With a teaspoon, crack a hole at the top and dig out the soft yolk and white. 
Omelet. Depending on the appetite, one or two eggs for a solo; one each for a family. Crack eggs in a bowl and whip to a bubbly consistency. Spread out on a hot pan, season, and fold half-wise when cooked. To take a step forward, put diced vegetables all over before folding. Eat as it is or pair with bread for a sandwich.
Scrambled. Break an egg over hot oil or butter in a pan. Before it solidifies and after seasoning, disturb its natural order with a fork. Do this by scraping the whole bottom of the pan while still cooking. The result is a mess of white and yellow soft blobs. Eat it as you see it or with coffee. A notch higher is making a sandwich out of it.
Homemade Egg Drop Soup.
This is a simple dish with one cautionary point which we will explore below. We stick to our situation of still being broke, so we present the basic version of this meal.
Start warming the chicken stock in a saucepan. Add in sequence the cornstarch, sliced mushrooms, ground ginger. Soy sauce and half of the green onions need to follow. While waiting, whip up an egg or two and set aside. Once the chicken stock is boiling, stir the soup to make a whirlpool. Stream in like a slow faucet the beaten eggs. Stir again if the whirlpool slows down and continue streaming until done. Season to your liking and sprinkle the remaining green onions. Serve hot.
If there are leftovers in the ref that you think will put some kick in the soup, put it in. Some chewable matter for the mouth you may add as you please. You are taking it higher than the basic. A red chili, a frozen squid roll, or a small mound of chicken strips.
Shredded Hash Brown Breakfast Pizza.
Innovation or plain creativity is what this cheap meal is about. Before assembling ingredients you can find in the ref, you must have has brown as the base "dough" of this dish. You may add any leftover that is good for sandwich inserts. These may be omelet elements or pizza toppings will also be good for this. Cheese is a must, though, which you will have to buy if you have none. The cheapest one will do.
Lay the shredded hash brown into a pizza pan or baking stone in a circular or square pattern. This is after mixing it with oil or melted butter and salt and pepper all over the surface. Pre-bake this "dough" after spreading the hash brown thin over the pan surface where no gap is visible. Pull out of the oven. Wipe a generous amount of ketchup over the pre-baked dough. Scatter the toppings that you have with cheese as the last one on top. Bake the second time. By visual assessment, check to see the status of the pizza and pull the pan out when done, and let it  cool.
Simple and filling but, most of all, a box of 26-oz shredded hash brown at Walmart is only less than $2.50. Another steal. This makes 4 servings best for a family. It does not exclude solos, mind you.
Chicken Pesto Pasta Salad.
We will still stick to the basics. Get some leftover chicken. We also need penne pasta, basil pesto, and salad dressing. Added to that are spinach, cherry tomatoes and Parmesan cheese. Let us check our situation before we proceed. If you do not have any of the ingredients, or one or two, you may opt to skip this meal. But if it looks delectable to you, then buy the ingredients. Console yourself that when, after buying, it might cost you $15 to $20 total. But then again, you can make three or four more of this meal. $20 / 4 batches = $5/batch. Each batch has 4 servings, giving you $1.25 per servings. It is your choice to go or not.
Cook penne pasta as directed. Pour in salad dressing and pesto and mix. Follow through with sliced spinach, sliced tomatoes, diced chicken, and sprinkle Parmesan cheese. Upon service, sprinkle more Parmesan.
Fried Ripe Plantains.
These are the lowly cousins of the banana, but if you treat it right, you will get the magic hidden in the fruit. At the stage, when the fruit is green and getting yellow, you may buy and stock it up in advance. When the fruit becomes yellow and develops black patches, that is the ripe condition to fry it. Frying is best since the starch has developed into sugar. Frying forces the sugar out onto the surface of the fruit sticking to the slices in caramelized form.
Peel the yellow/black plantain and slice in a diagonal way to have a wide surface on each side. Fry in hot oil and slices will turn red/black when done. Set aside to cool down on top of an absorbent paper. You may eat this right as it is, with or without dipping. You may also treat this as a side to something much heavier.
Spicy Tuna Melt Pie.
From its original recipe, there are a considerable number of ingredients. There will be a few that will not be in your ref, which you may have to buy. Again, this is your decision whether to skip. Like the #10 meal, the cost of this will be under $6 with 4 servings. If you proceed, you will never regret it.
Pre-heat the oven and spray a cake pan. Saute onion and green pepper in a skillet until soft. Add chilies and mushrooms and continue cooking for another 5 minutes, then set aside. Break tuna in a large bowl and add in mayo and pour in the sauteed veggies and shredded cheese. In a separate bowl, mix eggs, flour, butter, and milk. This you will pour into the tuna mixture with the hot sauce in last. Pour the grand mixture into the sprayed pan and bake for around 35 minutes until golden brown on top. Heat the can of corn and serve as a side dish to a slice of the spicy tuna melt pie.
Upgraded Ramen.
A part of oriental street food that has attracted the American eating palette. With inexpensive packs of this ramen, you may or may use the sauce packets that come with it. If you watch your health, then put this aside for some other use. The key ingredient is the dehydrated noodle without the sauce packet. An egg, ginger slice, garlic, salt and pepper, and spring onions as well. All else will come from your fridge. Any you think would be complementary to a spicy soup will do. Leftovers like flat pork slice, chicken strips, a piece of uncooked bacon. Also, take out those half-empty sauces in the pantry and think which two or three will have harmony in a soup. Vegetables are very much favorable like carrots, bell peppers, mushrooms, cabbage strips. If you have cooked tofu that would be an excellent addition.
If you have the uncooked bacon strip, boil it along with the hard-boiled egg. Set aside the bacon and peel the egg, slice it lengthwise. Mix your old sauces as you saute the onions, garlic, and ginger. Pour in the old sauces and vegetables with a paltry amount of water. At the first boil, season with salt and pepper. This will be the base for the soup. Set aside.
Boil the dehydrated ramen and, once limp, transfer to a serving bowl. Reheat the soup base. Once boiling, pour in at the waiting ramen. Add green toppings and your favorite hot sauce. Most Asians eat this as stand-alone.
Turkey Fried Rice.
This is quick, easy, and delightful to eat. 
You wake up seeing your ref filled to the brim with cooked and uncooked food. And you are hungry and broke, and you inspect each pack. Leftovers abound rice, orange, turkey, an assortment of other meat. There are eggs and a forest of vegetables in the bin. You need to rescue this lot before they rot. 
Tomorrow is a workday, or a school day, of the first week of being broke. You cook two eggs as scrambled, chopped them, and set them aside. Roll the small, diced turkey in hot oil to wake it up. In the same pan, re-heat the cooked rice by adding some oil. Add a generous amount of pre-cooked mixed vegetables, and thin strips of cabbage. Season.
While doing all those, an orange and ginger sauce/marinade must be ready from scratch. Rather than buying a bottle, you make your own from the fridge. Squeeze the juice out of the orange, scrape the rind, and blend all in a manual cutter. A certain thickness is desirable. Squeeze another orange for its juice. Set everything of the orange.
Back to the main track. Saute the turkey and mixed vegetables to ensure full edibility. Add in the orange sauce in the middle for a short time. When steam escapes after scraping the pan, add in the 'woken' rice and the scrambled eggs. With a lively, hot ensemble, remove from heat and serve. This will waken those sleeping glands in the jaws. Eat this, by itself, or with a companion of its own of your choosing.
Again, the situation you are in should determine if this must be standalone or not. With all ingredients in the fridge or you came up with credible substitutes for a few. Either way, you  then pat yourself on the back. That is zero cost. Not every one can have the stock of leftovers like you.
Grilled Hawaiian Chicken Sandwiches.
You can not exclude the Pacific your list. It is beautiful, laid back, simple, and historical. Admiral Yamamoto would turn in his grave if Hawaii has no representation. And it does. The guys there, despite the heat, know how to fare in myriad situations, such as a broke visitor from New York.
We started with a peanut butter sandwich. We end this with a sandwich with something not local for a mainlander. The bread of this Pacific sandwich will be of the German form. That is the basis of how we will arrive at the end product.
Two chicken breasts pounded flat to meet the surface content of four sandwiches. Marinate overnight in ample sauce to drop turning over in the middle of the night. The next day, grill the four rounded chicken breasts. Make sure no pink coloration remains. While doing that, drain the juice of the pineapple can into a container. The fruit goes on the grill, not to cook, but to provide grilling marks and to be dry by then. Assemble what sauces you have, choose or mix one or two, and spread. You never have to buy something to drink with the sandwich. The juice from the tropical fruit is good enough.  
Conclusion
It is hard on the person to be in a situation as with our setting. Limited by resources, in cash or credit, it is awful for a family person to go through. It is uplifting, and knowledge by itself, that there are those that think of others. They do in quite an unusual, but an everyday situation. Frugal means of eating are real and there are many ways to do it. Frugality may be because of finances. Stand tall and strong, for it is a phase in life.
Cheap Filling Meals When You Are Broke