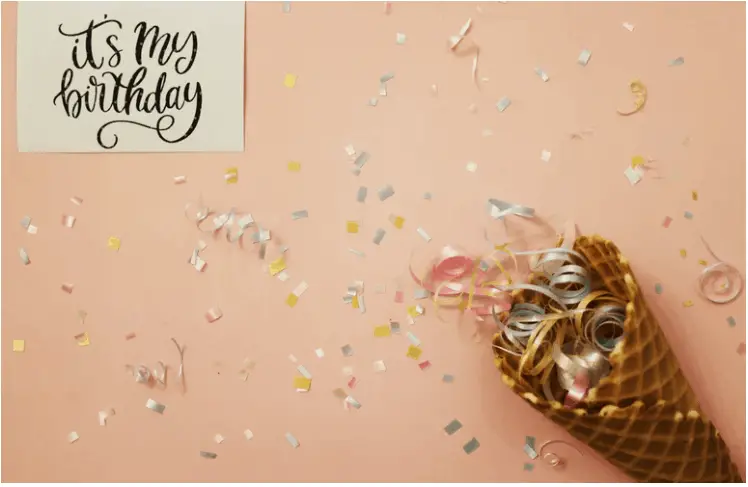 Captivating Birthday Wishes Letter: Format and Samples
Start with salutation, Congratulatory, Tell about the gift you have and wish them well
Yay!!
It's your mom, dad, sibling, or boyfriend's birthday today, and you want to surprise them with a non-material gift, tell them how much they are loved and valued. But as hard as you tried to wrack your brain on the best gift to give them, nothing seems to pop up.  Why not give them a birthday letter? This might sound uninteresting, but birthday letters are the best gift you can give to your loved ones because they are the words from your heart. Writing a letter requires much thought, research and it's stressful, and anyone you give a letter to will appreciate the effort you put into it. Not everyone is a good writer, you know. So, since you've agreed and decided to write a birthday letter to your mom/dad/brother/sister/friend, whichever of them is the celebrant, the next thing is knowing what to write. Don't worry; this article will guide you on the best, striking, and impressive birthday letter formats and give you some captivating samples to help you develop one. Birthdays are important days/dates in our lives; they remind us how far we've come, what we've achieved, and how many years are left. Birthdays help us to number our days on earth, apply wisdom in everything we do, and work tirelessly towards our goals. Therefore, it is important to celebrate your loved one's birthdays and make them feel special because they deserve it. 
Below are the formats for drafting a birthday letter:
Birthday Wishes Letter Format
1. Start the letter with an appropriate salutation/tone and expression of happiness. 
2 Congratulate them and send your wishes. 
You might say birthdays aren't achievements or accomplishments, so there's no need to congratulate them. Not at all; birthdays are as important as winning a lottery. Congratulate the celebrant for witnessing another beautiful year and send your good wishes to them.
3. Tell them how important they are, and praise them for the contributions they've made to you so far.
Let your mom, dad, or friend who's celebrating their birthdays know how valued and loved they are; tell them how important they are and how positively they've contributed to your life.
4. Be honest with your words and let your comments be positive. 
5. Write about your inability to join the party if they organized one.
6. Tell them about the gift you have for them (That's if you aren't sending the present with the letter)
7. Wish them well again, encourage them to have fun, and close the letter with an expression of love.
Birthday Letter Samples
Here are some of the samples compiled to guide you and give you ideas when writing yours:
Birthday Letter To Dad Samples:
1. One of a kind Dad,
Wishing You A Fantastic, Amazing, and Happy Birthday.
Today is a special day to celebrate a special man I call dad. You are the best gift that life gave me, a role model, an extraordinary and amazing man. I'm not saying this because today is your birthday, but I'm saying this so you can know how much I'm blessed to have you.
Dad, I don't think I will ever have come this far without your love, support, advice, instructions, and chastisement. You are a rare gem, one of a kind, and a diamond among the dirt. You have not only reshaped my life but also those around you. You are a gift to the world; you never stop being good, helpful, and kind. I love you, dad, because you are my world.
I remember how you used to carry me in your arms, anytime you're back from work, but now I'm too big for you to carry. I also remember how you used to drive MD and my siblings around the town for sightseeing; those are beautiful memories I would never trade for anything. Every moment with you is worth millions.
Whenever I'm sad or confused, you're always there to hold my hands and guide me right. You aren't one of those parents who still enforce their will on their children. You help me choose a career path I'm always proud of; Dad, you are not just my dad but my life. I am nothing without you.
On this day, I wish you long life in health, a sound mind, happiness. I pray to Hod to keep you for me and keep me for you because I have a lot to do for you. You are my first love. Keep glowing, best dad in the world.
Happy Birthday to my dad, best gift, and first love. Chop kiss dad, I love you so much.
Your daughter/son,
XXXX 
2. 
Dearest Dad,
Happy Birthday To My Amazing Dad!!
I celebrate the best dad in the world today. A father that was there right from when I started taking my first step to this moment. You never get tired of showering your love, attention, and care for me.
On this day, Dad, I wish you joy, peace, rest of mind, happiness, and laughter. I love to see you smile because you've got the best smile and prettiest dimple. May you live long in health and wealth. I love you, dad
Your Son,
XXXX.
Birthday Letter To Mom Samples:
Here is your chance to tell your mom how much you love, value, and appreciate her for all she has done. Don't be shy and express your mind freely.
1. 
Yay!!!!
It's my mom's 50th Birthday; I can't wait to celebrate this fantastic day with an amazingly beautiful, wonderful royal highness I call mom. Words cannot express how happy and gifted I am to have you as my mom in this lifetime.
Oops! I can't find the best word to describe you and how much you mean to me, mom; you are the prettiest, gracious, and most understanding woman the world has. I'm so lucky to have you as my mom, and I love you so much.
Right from the womb until this day, you never make me feel like I don't deserve to live. Mom! I want to be your daughter for as long as this earth continues, and even if we die, I'll come back to be your daughter. You never made me and my siblings feel bad for losing dad; you are always there for us and like a pillar, ever supporting us.
On this day, mom, I wish you the best things in life because I don't know what to say. You are one of a kind. Best wishes, mom!! Enjoy your day.
Your daughter,
xxxxx
2. 
Happy Birthday to the most understanding mom in the world.
Mom, you are indescribable, unique, and incomparable. You gave me this beautiful life. I'm always thankful for; you brought me up how I should go and never made me feel alone. You took most of my pains upon yourself, go hungry so that I could eat, prayed every day for my success, and kept guiding me through the thickness of the world. My life will be meaningless without you.
No word is good enough to appreciate you and express my gratitude for choosing to be my mom. Happy Birthday to my mom, best friend, mentor, role model, and gist partner. I wish you every good thing you deserve today. I love you, mom!
Your son,
XXXX
Birthday Letter To Friends:
Dear Joyce,
Today is my best friend's Birthday!!!! Let the world know that my Love's Birthday is today. I'm not afraid to disturb the world because Joyce is a year older today!!!
Congratulations, darling, for celebrating yet another year in sound health, perfect mind, and happiness. Here is my best wish, many more years in greatness, success, and happiness. 
Joyce, you are my world, and I'm so grateful we became friends in this life. You have always been there, sticking closer than the neck's vain; during my hard, trying, and challenging times, you never left me. You contributed significantly to my life, taught me that true friendship still exists. 
When I was battling with rejection and depression, you walked into my life and brought the lamp to light up my world. My life is bright and beautiful because you made it so with your love, kind gesture, help, and care. You taught me how to embrace my fears, see life in a new way, stand up for myself, and achieve my aims. 
It's so sad that I'm not in town to celebrate this fantastic day with you; I would have made it a dream comes true. I will definitely send your gift before the weekends; I know you'll kill me if I don't. I love you, honey, break a leg today; I got your back.
Happy Birthday, Bestie. 
Your Best friend,
Amelia.
A Birthday Letter to Boyfriend/Girlfriend Sample:
A birthday letter to your boy/girlfriend is a romantic letter that portrays love and memories shared.
Dear XXXX,
I decided to send this birthday letter to you because they are the words from my heart and tell you how much I love you. Right from the moment our eyes met, I became lost in your world; you are a drug I'm addicted to. 
I don't need anything else in this life as long as I have you. When you came into my life, you turned everything around, made my world better, and showed me, immeasurable love. I'm glad I could celebrate this amazing day with you.
Happy Birthday, my love. I wish you greater heights, happiness, and success. Above all, I wish us more love and an inseparable bond. You are my happiness, and without you, life will be gloomy.
Your love,
XXXX
In Conclusion:
These are just samples; you can express yourself any way you want. Show your loved ones some love on their birthday, and don't forget to wish them well. 
Also read: APOLOGY LETTER TO YOUR TEACHER: FORMAT AND EXAMPLES
Unique Birthday Wishes Letter: Format and Samples