Cadbury is a multinational confectionery company from Britain, boasted by Mondelez International, a prominent company making biscuits, candy, chocolates, gum, etc. At present, Dirk Van de Put is the chairman and CEO of Mondelez International.Let's know Cadbury SWOT Analysis And Competitors. Let's know Cadbury SWOT Analysis And Competitors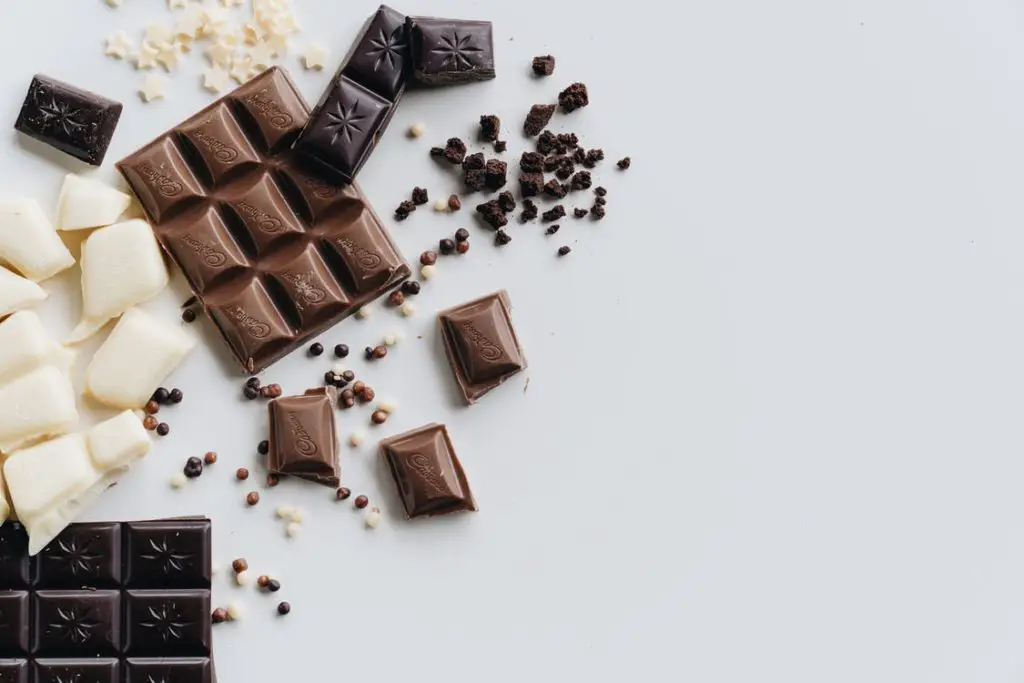 Cadbury is the second-largest confectionery company in the world after Mars. 
Some of the widely cherished chocolates and products of Cadbury are:
Dairy Milk
Dairy Milk Silk
5Star 
Dinky Deckers
Dark Milk
Perk
Oreo
SWOT analysis is a crucial tool to analyze the performance of a business or a company (here Cadbury). The tool analyses the internal factors (strengths and weaknesses) and external factors (opportunities and threats) that impact the performance of a business.
Strengths
Cadbury has been conquering hearts since it entered into the business of selling chocolates. Therefore, the company has legion strengths which give it an edge over others. Some of these strengths are listed below:
Cadbury is the world's second-largest confectionary company in the world after Mars. Its chocolates are revered, in more than 40 countries around the globe. Furthermore, it has manufacturing units in more than 15 countries.
Cadbury, over the years, has invested highly in making its brand image, value, and loyalty. With enormous amounts spent on advertising and marketing, it has found its space in the heart of those who have loved chocolates and other products sold by Cadbury.
Cadbury manufactures a wide range of gifting hampers that are of high quality. These hampers have an enormous demand, especially during the festive seasons when gifts change hands, which gives them an additional advantage.
Cadbury has a well-working team that looks into its promotional campaigns and advertisements. Its catchphrase "Kuch Meetha ho Jaye" captivated a huge audience too.
Cadbury has a well-operated website for online purchases with massive traffic. Apart from this, the company has an ascending social media presence, with millions of followers, from across the world on various platforms such as Instagram, Facebook, Twitter, etc.
Production and Distribution
Cadbury has a gigantic network of production and distribution. Cadbury produces a million Dairy Milk chocolates a day. Cadbury, even after being an FMCG business, has successfully been able to manage shipping to around 120 countries with a variety of more than 40 products.
Cadbury is owned by Mondelez International (formerly known as Kraft Food Inc). The company is an international food giant with massive revenue of $26 billion a year, which gives Cadbury support, in case of any adversary or emergency, which usually budding companies lack.
Weaknesses
Every company, whether large or small, besides having strengths do have weaknesses, and Cadbury is no exception to this. Some of the weaknesses of Cadbury are as follows:
 Undoubtedly, Cadbury is a large business with immense reach. However, it has often been criticized by business analysts, for not focusing on the expansion of its product range. Almost all the products are being sold for a long time now, and only a handful of products are being added, after prolonged time gaps.
There have been many instances of product recalls, at varying times, when harmful bacteria were found in some chocolates. These cases have popped up a few times that have raised alerts on the behalf of the company to improve quality checks, as such incidents don't take much time to tarnish the image of a well-known marque, like Cadbury.  
Inaccessibility to US Markets 
Surprisingly, when it comes to chocolates and such an old company like Cadbury, the US would be the first market in mind to capture business. However, in 1988, Hershey's acquired all the rights to produce Cadbury chocolates. This, thus, restricts Cadbury set into the US markets and expanding its business. Furthermore, concerns are often raised that the products do not taste the same as that of Cadbury.
 Cadbury is known for the high prices of chocolates that it sells. Many customers and chocolate lovers usually complain about the same and resort to other brands who keep a watch in their pockets, thus decreasing the company's revenue.
Opportunities
 The business has a unique feature that it can expand as much as the businessman wants it to, provided that the person takes cognizance of the opportunities that come their way and make full use of them. Some of the opportunities which can further enhance Cadbury's position include:
 Cadbury has grown immensely but has negligible reach to the rural markets. Rural markets can therefore be potential markets where they can grow at a huge pace because there are no other significant players of this field who would invest in rural markets.
Expansion in Product Range
A weakness of a limited product range can be a golden opportunity if the range of products is diversified. It requires a framework made according to the needs and requirements at different time intervals. Entering new markets or diversification of products is a perfect solution for increasing revenue as well as for preventing various kinds.
Introduction of Healthy Products
There has been an immense increase in awareness among people about health and wellness. Therefore, there has been a considerable shift from unhealthy, junk, and high-sugar food towards healthy and light food with low sugar content, and coming up with some health products can be of great interest to Cadbury.
Threats
Cadbury, though has a huge consumer base and sales, still there are a certain number of threats that Cadbury may face. Some of these threats are as follows:
Decreasing Importance of Festivals
 Festivals are usually the time when Cadbury's business is specifically at its peak due to the variety of gift hampers and packages it makes. With a gradual decrease in the importance of festivities around the world, due to lifestyle changes, Cadbury may face a major setback in the future as it relies heavily on the festive season.
Increasing Health Consciousness 
People are growing more aware of health and prefer to become fit. The best way one can get into shape is by having a healthy diet and avoiding sweet high-sugar foods. This is therefore a potential reason that why there can be a further decline in the consumption of chocolates and candies with the passing time. If such a thing happens Cadbury can suffer great losses in the future.
Implementation of Sugar Tax 
In many countries, an additional charge or sugar tax has been proposed to cut consumption levels. If it is or something similar to this is implemented, it would raise the price of chocolates and discourage the consumers to buy them. This would eventually lead to a decrease in revenue for Cadbury.
There have been instances where counterfeit manufacturers sold fake products under the name and logo Cadbury. Customers, who bought the chocolates, complained of allergies and other things to Cadbury bringing in unnecessary lawsuits and problems.
Various Competitors of Cadbury
Cadbury as mentioned earlier is the second-largest confectionery around the world with many competitors fighting to beat it while Cadbury itself trying to raise its bar to reach the pinnacle in its field. Some of the most threatening competitors of Cadbury are:
Mars
Mars is considered the world's largest multinational confectionery company. It has some world-known brands which are cherished by people of every age group. These include Skittles, M&M's, Mars Bars, Snickers, Twix, and Milky Way. The current CEO of the company is Grant F. Reid.
Apart from this, it has successfully expanded its business to other non-confectionery products such as Uncle Ben's pasta sauce, rice, etc. The brands of dog food Pedigree and cat food Whiskas are the ones that everybody knows about, are also Mars' product. Mars' products are known for their strict quality control checks along with affordable pricing.
Hershey's
Hershey's is also a well renowned multinational chocolate company based in the USA. Michele Buck is serving as the company's CEO since 2017. It has been known for its delicious taste and ingredients used. Its chocolates are made from fresh milk and cocoa is collected from different regions of the world. 
Hershey's has more than 80 brands that are consumed around the globe and produces a myriad of products like Kisses, Reese's Butter Cups, Jolly Rancher, Whoppers, Ice Breakers, Brookside, Mound and Almond Joy, and so on. It manufactures mainly four flavors which are milk, white, dark, and gold. Exclusive rights to manufacture Cadbury chocolates that Hershey's has is one of the major reasons due to which Cadbury has not been able to gain access to the USA market,
Nestle
Nestle is a global leader in food products based in Switzerland. Its products have a presence in more than 189 countries. The company manufactures various medical food, bottled water, cereals, hot beverages powders like coffee and tea, etc. Ulf Mark Schneider was appointed as the CEO in 2017 and has been serving the company since then.
Its famous chocolate brands include KitKat, Munch, Aero, Orion to name a few. Milky Bar here deserves special mention which is sold in many countries. Its wide reach and huge distribution network pose a great threat to Cadbury.
Lindt
Lindt is a Swiss company that produces top-quality chocolates and is sold and enjoyed in as many as 120 countries. At present, Dieter Weisskopf is serving as the CEO of the company.
Apart from chocolates, the company produces confectionery products and ice cream. It employs more than 13,000 people for its service. It is known for its expensive chocolates and therefore has a preference among high-income level groups. The chocolates are available in several flavors such as vanilla, milk, hazelnut, caramel, and many more.
Godiva
Godiva Chocolatier is a Belgium-based chocolate manufacturer. It has its stores across many countries in the USA, Canada, Europe, and Asia proving premium quality assorted chocolates in various flavors. Molding, extrusion, enrobing, dipping, and hand-piped decoration are the techniques used in the preparation of chocolates of varied flavors including vanilla, milk, dark chocolates, and so on. The current CEO of the company is Nurtac Afridi.
Conclusion
Cadbury has always been trusted for taste and high-quality chocolates. However, there are a few weaknesses on which if the business works can fetch great benefit for the company. It includes a high price of its products, limited product expansion and diversification, inability to access the US market to sell its products, and so on. Many Asian and African markets have remained untouched by the company that can fetch huge profits to the company. Additionally, a new proposal for the introduction of healthier products like protein bars, etc is much needed to meet the demands of the changing times as people are now growing health-conscious. 
In the end, it can be concluded that despite some weaknesses and threats, Cadbury is a leading brand in the world of chocolates and its products are cherished all around the world.
Cadbury SWOT Analysis And Competitors