If you're looking for a job at Goldman Sachs or have come across the multinational investment banking company in books and wondered what it's like to work in one of the world's leading investment banking enterprises by revenue, and what benefits one can expect if you plan to make it to the top or are already a part of it, then this article is for you. Keep reading to know about Goldman Sachs' Employees.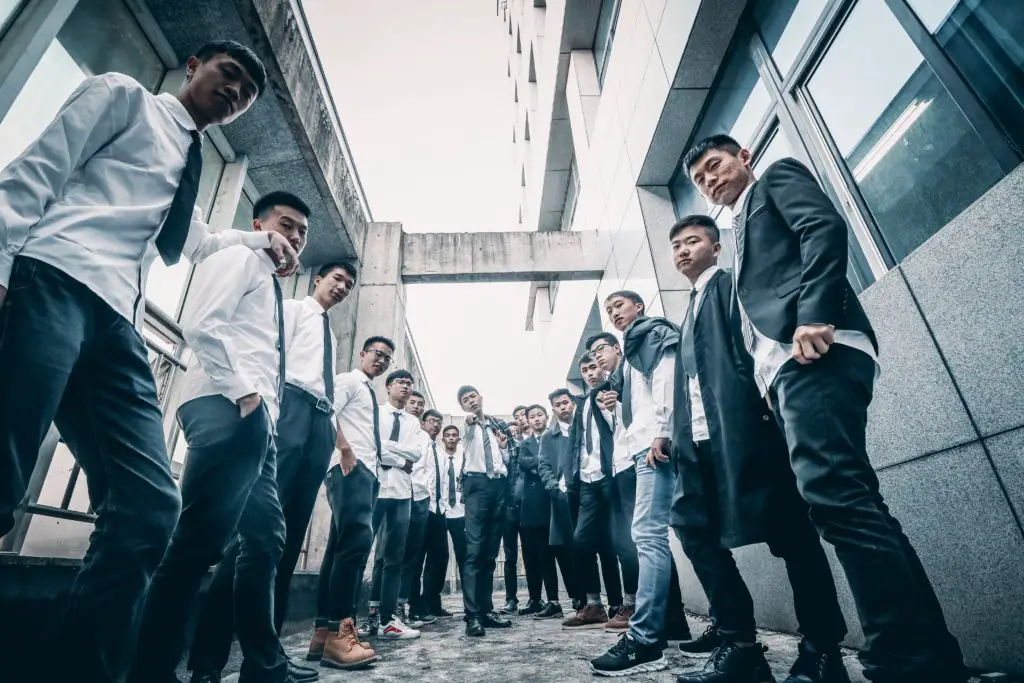 The Goldman Sachs Group, Inc. is a New York-based international investment bank and financial services corporation. Investment management, securities, asset management, prime brokerage, and securities underwriting are one of its services. Apart from the good paycheck that the company offers, Goldman Sachs is concerned about its workers' health, well-being, and financial security. Goldman Sachs offers a variety of comprehensive Goldman Sachs Employee Benefits packages to encourage healthy lives and assist employees to create financial wellbeing.
Compensation
Your remuneration will be evaluated on an annual basis and may include a salary, discretionary pay, and, where appropriate, certain local allowances. The firm's success, divisional performance, and individual performance all influence compensation. GS devotes a significant amount of work in ensuring that individuals are fairly rewarded, and they strive to maintain highly competitive pay levels in the long run.
 GS has a "360-degree" performance review methodology that they use every year:
— Narrative feedback from superiors, subordinates, and peers, including from outside an individual's business unit or division, is included in an individual's performance evaluation. 
— Assessment areas include commercial effectiveness, risk management, reputational judgment and compliance, teamwork, citizenship, and communication.
— Following the firm's Business Standards Committee's recommendations, a greater focus will be placed on assessment criteria related to reputational risk management.
For compensation details for various posts at Goldman Sachs, click here:
https://www.payscale.com/research/US/Employer=The_Goldman_Sachs_Group%2C_Inc./Salary 
https://www.levels.fyi/company/Goldman-Sachs/salaries/ 
Employee Benefits
Goldman Sachs offers a variety of perks that are centered on well-being, health, and financial security. GS confirms that it will support a person's devotion to their employees as well as their objectives and interests.
Employee benefits eligibility at Goldman Sachs is decided by full-time or part-time employment status, length of service, and organizational position. Continue reading to find out what Goldman Sachs employee benefits and discounts you may get.
Insurance, Health & Wellness:
Dental Insurance 
Disability Insurance
Employee Assistance Program
Gym / Wellness Reimbursement
Gym On-Site
Health Insurance
Life Insurance
Maternity Leave
On-Site Clinic
On-Site Fitness Classes
On-Site Mother's Room
PTO (Vacation / Personal Days)
Paternity Leave
Sick Time
Vision Insurance
Home:
Adoption Assistance
Business Travel Insurance
Fertility Assistance
Egg donation and egg retrieval stipends, egg freeze
Phone Bill Reimbursement
Financial & Retirement:
Some of these are elaborated in detail below- 
Healthcare And Medical Insurance
Goldman Sachs offers a variety of health and welfare benefits, which vary by office location.
Goldman Sachs' health benefits package includes medical, dental, short-term disability, long-term disability, life, accidental death, labour accident, and business trip accident insurance.
Vacation And Holiday Policies
 Goldman Sachs has vacation rules that are depending on the level of the employee and the number of years they have worked for them. This is on top of whatever number of statutory and public holidays that each agency determines.
Welliness
Goldman Sachs offers a variety of wellness services and initiatives to help employees maintain their health and well-being. The employers' commitment to their jobs counteracts the requirement for greater services to be delivered to them. Goldman Sachs examines the employers' mental, physical, spiritual, and general development.
Healthcare Services
 Through the Employee Assistance Program, Goldman Sachs provides medical advocacy for workers and family members in urgent health circumstances, as well as counseling and referral services (EAP). GS offers Global Medical, Security, and Travel Assistance, as well as an Ergonomics Program for the Workplace. In addition, several offices have state-of-the-art on-site health clinics.
Fitness
Some of their workplaces provide on-site exercise centers to encourage staff to enjoy a healthy and active lifestyle. They normally refund expenses paid for a health club membership or activity for qualifying employees (up to a pre-approved amount).
Personal And Family Responsibilities
Goldman Sachs is concerned about you and your obligations to your family. They will provide you with childcare and may even assist you by giving you leave if you are stranded in an emergency. The company always looks into the necessities and governs that every employee has their time with the family in times of need. 
Child Care/ Family Care
 On-site child care centers with full-time and emergency backup care, as well as mother and baby rooms and study rooms, are available in certain offices. At each location, Goldman Sachs offers help and counselling, as well as services for pregnant parents and transitional programmes for parents returning from parental leave. Stipends are also offered for adoption, surrogacy, egg donation, and egg retrieval.
 Goldman Sachs is offering a maximum of $20,000 in IVF therapy throughout the course of your life. They use standard pre-authorization, with a $ 10,000-lifetime medication limit. Their plan will not cover PGS testing and will not cover $10,000 in non-preferred clinic visits.
The company contributes to the cost of eldercare.
Leave of Absence
Employees can also take advantage of additional marriage or civil partnership leave, parental and adoption leave, and family emergency leave.
Each office determines its own compensation and duration.
Paid Maternity And Paternity leaves
 Goldman Sachs provides primary caregivers, adoptive, or surrogate parents with 16 weeks of fully paid maternity leave and non-primary caregivers with four weeks of paid leave. Unless the employee's manager agrees to a different arrangement, the leave must be taken in blocks of at least one week each, and it must be used within one year.
Goldman Sachs provides 16 fully compensated weeks off for new mums. Adoptive parents can also take 16 weeks off.
Employees who are eligible for a sabbatical are offered one.
Benefits for Women
 Women make up 30% of managers and executives. Women make up 37% of the company's workforce, while women make up 39% of new employees. At Goldman Sachs, 66 percent of female employees receive career counseling, 69 percent receive management/leadership training, and 45 percent receive mentoring.
Financial & Retirement
 The company provides a variety of retirement plans as well as financial consulting services to help employees achieve their long-term financial objectives.
The bank is increasing its retirement fund matching contributions for US workers by 2% to 6% of total salary.
According to insiders, Goldman would also contribute 8% of gross pay to employees earning $125,000 or less per year, and the business will eliminate the one-year waiting period before matching employee contributions for recruits. 
Employees will be entitled to 20 days of paid leave for the loss of an immediate family member or a miscarriage, according to sources. 
For more info, click here:
Goldman Sachs Benefits Summary
Goldman Sachs 401(k) Plan Summary
https://cache.hacontent.com/ybr/R516/02491_ybr_ybrfndt/downloads/ProfSharPlanSPD.pdf 
Workplace Flexibility
 Goldman Sachs is noted for its courteous and flexible work hours. Competence and healthy workplace competitiveness are what makes the firm one of the greatest in the world. Giving employers the chance to stand out and achieve their own goals is what makes them act more appropriately.
The following solutions may be provided, depending on management permission, to assist employees in meeting their personal and family responsibilities: Part-time scheduling, telecommuting, work sharing, and rotating shifts are all possibilities. 
Other Benefits
Employees have access to a variety of additional benefits. Business Travel Assistance, scholarships, and educational support, payment for some entertainment, food, communication, and transportation are among the benefits that vary by office location.
Work From Home
The possibility to work from home might be appealing to employees. It can help people achieve work-life balance, boost job satisfaction, and save money. Allowing workers to work from home may benefit businesses in a variety of ways, including greater productivity, according to a study by Stanford Graduate School of Business experts.
 It's not just Goldman Sachs that might have transformed. According to consultancy firm Global Workplace Analytics, the coronavirus pandemic might have a long-term impact on enterprises and remote work rules across the country. It is predicted that 25% to 30% of the US workforce would work from home regularly within two years. This is attributable to several variables, including rising employee demand and regained managerial trust.
The multinational investment banking company allows its workers to enjoy the benefits of work from home, connecting means of elite business ideas which would be beneficial for both the company and its employees. 
Equity And Wealth Creation
The equity program at Goldman Sachs aims to recruit, retain, and encourage workers while also aligning them with the company's long-term goals. The business is also looking to provide more wealth-building possibilities, such as the Employee Special Investment Program, which provides Goldman Sachs money to qualifying workers.
Conclusion
In addition, through Goldman medical plans, Goldman provides 100 percent network preventive care coverage, as well as a variety of wellness programmes and resources to use to prevent illness or injury, make healthier weight-loss decisions, receive treatment decision support, physical activity, and nutrition, have the healthiest pregnancy possible, quit smoking, and more. 
Overall, if you're committed to a corporation like Goldman Sachs, you can be confident that you'll be well-cared for.
Benefits of Goldman Sachs' Employees