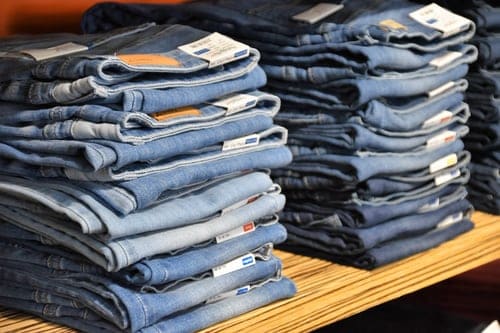 When it comes to the question, are jeans business casual? There isn't a consensus as to if they are appropriate for business or the workplace. The divide isn't far-fetched because we have different industries, job roles, and expectations for our employees. Since attitude about dress code changes, companies have a progressive attitude when it comes to dressing.
Determining if jeans are part of business wear depends on different factors. In this write-up, we will explore various situations that might warrant using jeans as part of the office dressing code. Let's look at what business casual attire entails before discussing the dress code in the office.
What is business casual attire?
It is quite challenging for a new grad to change to office attire, but what is office attire? The term business casual attire is broad, which encompasses every form of attire suitable for the office. However, it doesn't include business clothing such as a suit and tie. Many companies use the term "business casual dress code" since it is flexible and allows works to express themselves. Furthermore, it still maintains a modest and tidy appearance. To give you a clue, here are a few pieces of clothing we consider business casual.
Vests
Slacks
Blouses
Close-toed dress shoes
Knee-length or longer skirts
Sweaters
Collared shirts
Khakis
Blazers 
Are Jeans business casual wears?
Nowadays, jeans are considered as business casuals, even though there are some exceptions. For jeans to be considered business wears, they have to be clean, free from fraying or fading and have no tears. Furthermore, bright-colored jeans or those with flashy details are not considered business casuals. Instead, it would be best if you opted for those with classic styles, matching with any accessories or apparel.
Naturally, jeans are casual wears, but the environment you work in plays an important role. You can transform your jeans into the best business if you can use a sharp-looking jacket or button-down shirt when wearing them.
Understanding Office Dress Code
People with common fashion sense are often confronted with the challenge of what dress code to wear to work. It doesn't matter if you can wear jeans or not at work, it all depends on the office environment. There are situations that jeans wear is appropriate, whereas situations where they can be unacceptable.
When you get a new job, ensure that jeans are part of the office dress code. To ensure you don't become a victim of office dressing policy, here are a few tips to address your dressing code issue at work. These tips are essential if your office policy allows the use of jeans.
Ask HR: To make it easier, human resources departments usually have a dress code highlighted in the employee handbook. If you are new, you can ask for the handbook to know more about dressing. Furthermore, if you work in an office with different departments, there are possibilities that each department will have a particular dress code. For instance, those in the power unit would dress differently from those at the front desk. It is always advisable to consider HR if you are concerned about jeans as business casual.


Dress for the Occasion: It doesn't matter if others don't wear jeans in the office; there might be certain occasions that may warrant you to wear jeans, such as company retreats, fieldwork, and team-building activities. These kinds of works will require you to use a jean. You don't expect works to undergo fieldwork using their suit.


Be Watchful: You can pay attention to how others in the office dress. You can confidently incorporate jeans into your dressing if most people consider jeans as business casual dresses. The best policy is to stay observant of those in a high position as they set examples for you to follow. You can also look at the pattern and style of jeans they wear, whether it is only on Fridays or during office parties.
How to Dress using Jeans
It's one thing for jeans to be allowed in the workplace and another to use them appropriately. How you style your jeans can be the game-changer as to if it is an appropriate outfit for work or not. For instance, the pair of jeans you wear with a T-shirt and sandals will be different when you use a sweater layered over a collared shirt. It is hard to understand how to dress in jeans if you don't taste fashion. Here is the best way to dress using jeans as part of a business casual outfit to help you.
Go Dark: Black or dark-washed jeans are the best business casual options due to their traditional slacks' similarity. Impressively, the darker fabric hides fading and any signs that the jean looks too casual. Besides this, dark jeans are flexible as you can pair them with a light cardigan and T-shirt. Alternatively, you can wear a button-up shirt if you work in a more formal environment.


Select an Appropriate Style: You can never go wrong when it comes to style; many jeans-style are appropriate for the workplace. You can go with any style as long as it is not excessively tight-fitting with distracting flourishes. Just look for one that fits perfectly and overlaps with the shirt you wear. Furthermore, the hem should rest below or at your ankle for a more business casual situation. If you don't know the standard jeans style, here are the ones you should not consider wearing for a business environment. 

Fray jeans or with holes
Skinny jeans
Acid-wash denim
Jeans with glitter, embroidery, or rhinestones 



Choose Something Comfortable: You need to choose a comfortable pair when wearing jeans to work; it will allow you to move freely as you perform your daily work. Ensure your jeans are comfortable when sitting or standing to accommodate various office situations. Additionally, the denim shouldn't be too thin or thick to balance usefulness with a professional outlook. 


Beautify: You can add some accessories to make your jeans look more professional. You can use formal accessories to balance your pair of jeans. A simple watch or necklace can create the perfect blend with leather shoes, ties, briefcases, and handbags to complete the package. For the ladies, a little makeup or a new hairstyle can create the perfect picture. For the male, a nice haircut and perfume can create a profitable business casual outfit.


Blazer: After putting in all the accessories to make your jeans the best business casual outfit, you can add a blazer. A sharp jacket, sport coat, or blazer that complements your jeans' color will go a long way. Blazers with jeans are great since you can easily take them off and wear them again. Now you know how to dress in jeans, it is time to become the jeans guy with swag. You can incorporate your jeans into an office outfit. Are you still confused about the color to mix with your jeans or clothing? Here is a simple example of business casual with jeans.

Patterned blouse, leather belt, ankle boots, and black boot-cut jeans
Dark blue blazer, wristwatch, white button-up shirt, black pumps, and a high-rise dark-wash jean
Neutral-color collared shirt, straight-leg jeans, sport coat, Oxford shoes, and black belt

Should a job seeker wear jeans for an interview?
Irrespective of the office environment, it is never advisable to wear jeans in an interview. It is something you should not consider. It is preferable to wear formal business attire. It doesn't matter if you love wearing jeans, leave them at home and step out with a good pair of suits with formal shoes. Furthermore, you can add a tie and jewelry. It can sometimes be tempting to wear jeans when the company recommends them during an interview. Your interview is a special occasion, which requires the best you have. Put every effort into your appearance since the first impression means a lot. Remember, the first impression can be the last. The choice is yours.
Conclusion 
Today, businesses are integrating different dressing cultures to their employees; American businesses aren't left behind as they are taking advantage of jeans as business casual wear. If your employee feels comfortable with jeans, let them wear them. After all, the productivity of the workplace is all that is important. We have seen financial giants approving jeans in the office; law firms adopting a day to dress as you like. Furthermore, tech titans such as Jeff Bezos, Mark Zuckerberg, and Steve Jobs presenting business ideas wearing jeans on stage. It's just a sign that jeans can be business casual as long as the job is done. Anyone setting up a business casual dress code expects to see jeans because they have become part of our workplace. 
In conclusion, for jeans to be considered business wears, they have to be clean, free from fraying or fading, and have no tears. Furthermore, bright-colored jeans or those with flashy details are not considered business casuals. Get the best jeans and dress your way to work.
Also read DRESS FOR THE JOB YOU WANT
Are Jeans Business Casual?