Introduction
The American Professional Institute is a small university-type institute for professional higher education. The American Professional Institute is well-known for its facilities and mission for students enrolled in its programs. It offers them quality education, training for real-world challenges for professional students, preparing them perfectly for employment, and instructional equipment and other facilities students will get at the American Professional Institute. It is well-known as a private, for-profit institute with almost 40 faculty members helping more than 600 undergraduate and graduate students enrolled in the American Professional Institute. Let us know about American professional institute and the admission requirements and process in this article.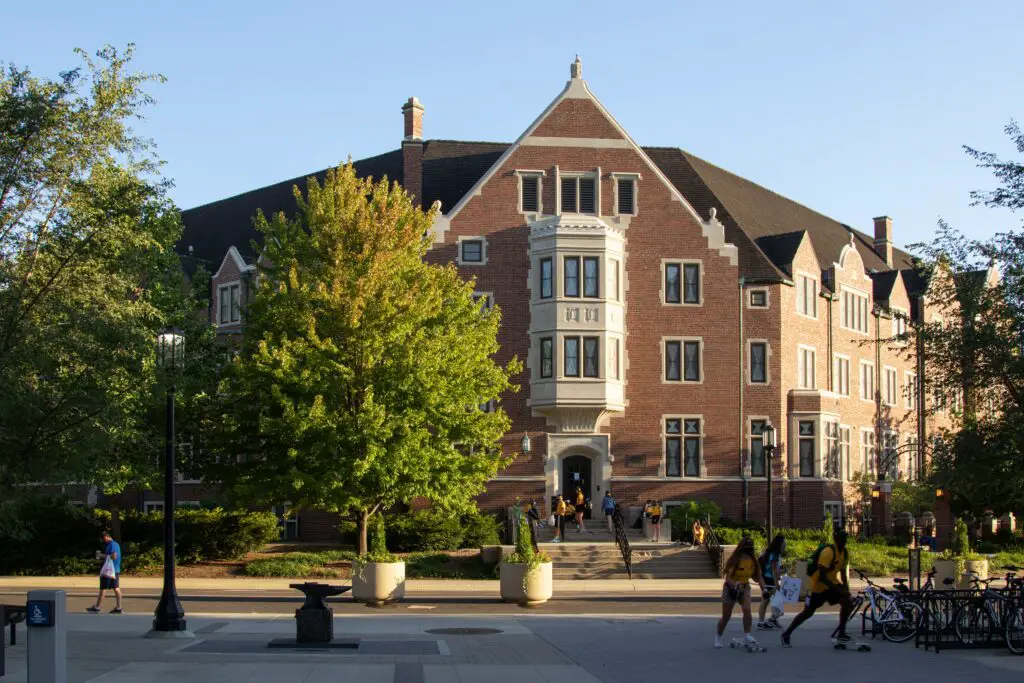 American Professional Institute
The American Professional Institute started its journey in 1980. It has accreditation with the Council on Occupational Education. The Institute is well-known for its therapy and counseling programs. It follows an open admission system, which attracts every student who cannot get into top universities but wants to pursue some professional courses. The Institute could be the right place for them. Due to the small number of students, small campus, and open admission process, Professional Institute has a hundred percent acceptance rate. The Professional Institute attracts minority students because the percentage of minority students at this institute is higher than the percentage of other student groups.
American Institute cares about all its students and tries to provide them with an education through which they can get a job or achieve their dreams. It offers job-oriented programs and appropriate training to every student enrolled at this institute. The Professional Institute is trying to spread its campus, facilities, programs, students, faculties, departments, and more educational essentials to become a top or leading institute in America. Because the admissions process is flexible, you could be admitted to the Professional Institute even if your high school GPA and test scores (SAT and ACT) are average.
The admission requirements and process
The American Professional Institute has only more than seven hundred students and follows an open admission policy. Its acceptance rate is 100 percent, and the admission process is flexible. It is easy to get into the American Institute of Professional Studies. Admission does not require high test scores or a high GPA, as some top institutes do. If you have an average GPA score. If you have filled out its admission application form, you could fluently get into the American Professional Institute.
American Profession Institute does not require the ACT, SAT, an application fee, or another entrance exam to offer admission to students. You can apply for admission through its official website, create an account, and then fill out the rest of the required information. Upload the required documents in the application form before submitting it. You will get admission updates after six weeks of filling out the form. The American Profession Institute is a two-year, for-profit institute, and you should read its admission guidelines and eligibility criteria before filling out an application form. The Institute is small, and if you cannot get admission to prestigious universities, then you could pursue degree and certificate programs from this institute.
Tuition fee and other costs of the institute
Students who want to pursue their programs at the American Professional Institute must know about the fee and other expenses. They can plan their budget accordingly.
The American Institute of Professional Studies charges in-district students an annual fee of $8,909.
If you are an in-state living student, then your average total fee is $15,523 at Professional Institute, and for out-of-state students, the average gross stipend is $24,449 for every academic year, including tuition, books, and supply charges of $425. Students at the Institute can keep $4,847 for their expenses, while room and board charges at API are $8,344. These fees are after receiving financial aid, scholarships, and grants. Students of the Institute can apply for different scholarship programs and the FASFA if they are eligible, which may reduce their fees and other costs at API.
The average total aid awarded at the Institute is $4,338 per year, and for non-resident students, it is $7,535 every academic year.
Almost 35% of students at the Institute receive grants and aid. Other students should apply for private scholarships or look into a few other federal government programs. You can also contact a financial aid counselor at the Institute at (478) 314-4444 to learn more about the institute's fees and other costs.
The Institute offers the following certificate programs
Here is a list of some programs offered by the American Professional Institute, and these have a high success rate and are highly ranked, job-oriented certificate programs at the Institute.
Medical Support and Technology
Therapy and counseling
Beauty and Cosmetology
Medical Coding
Medical Assistant
Surgical Tech
Pharmacy tech
Massage Therapy
Cosmetology
Personal Grooming
Besides these, you can pursue a few more diploma and certificate programs from the Professional Institute.
Vision and mission of the Institute
The American Institute is dedicated to ensuring that students enrolled in various programs receive proper training in their programs with lab expertise and theoretical exercises to prepare them according to the requirements of industries and jobs. Professional Institute offers quality facilities to students as industrial exposure, an education-friendly environment, instructional equipment, supportive academic staff, and more attractive and helpful facilities that you can get at the Institute.
The Professional Institute's mission is that all students who complete any program from this institute should get an established job or take a step forward toward their goal, and for this, API arranges different companies' training workshops. After completing their degree programs, each Professional Institute student will have the skills, knowledge, achievements, and responsibility required to get a job in a company, so you can be confident that you will get a job when you complete your degree from the Professional Institute.
Some great personalities of the Institute
Professional Institute has delivered some great personalities who are working brilliantly in their fields and spreading the name and fame of Institute worldwide. They inspire many students to get into the Professional Institute and achieve the dreams of their lives. Here is a list of some great personalities from the Professional Institute.
Sapphire
EDNA
Stephen
Dane
Ghassan
Patrice
George Varghese
Shanise
Professional Institute not only has some famous alumni, but it also has many other great personalities who serve as an inspiration to many students.
Some crucial facts about the Institute
American Professional Institute has a library for its students where they can get all study materials, books of their subjects, antique books, journals, newspapers, and a few more relevant educational materials available in the library of American Professional Institute. However, the size of the library is not as big as some other institutes, but it has all the facilities that can fulfill the educational requirements of students pursuing programs at the American Professional Institute.
Students can get the facility of employment services through which it offers a platform to its students to pursue industrial training, internships, workshops, industrial exposures, and industrial visits that prepare the students of the American Professional Institute to get quality jobs, and students can also join the American Professional employment services if they are eligible.
The American Professional Institute offers placement services to its students, in which they face visits from different companies on their campus, where they give interviews according to their eligibility and educational backgrounds to get a well-established job in an established company.
Students can contact various official numbers of the American Professional Institute according to their issues. If you have any problem regarding general info of the institute, then you should call (478) 314-4444 and the same number for the admission office and financial aid of American Professional Institute.
Review of the Institute
The number of students at Professional Institute is increasing every academic year, as according to some resources, it has almost 1,300 enrolled students in its full-time certificate programs, but students think that the education Professional Institute offers is not up to par and due to the low number of students, it takes much longer to solve their problems. Sometimes, they also face issues getting their certificates after course completion because the school charges a fee to award certificates, and if they do not make payment for it, they will not get their certificates on time.
Most of the students say that they pay the cost of the Professional Institute through scholarships and grants because its stipends are affordable, and students get enough money to pay their fees.
The Professional Institute has maintained its student and faculty ratio to help students. It offers flexible class hours. If you regularly attend its training sessions, you can get your certificates in 12 months. Students get hands-on training experience with a supportive educational staff that works with students during training and try to teach students through real-world experiences.
Conclusion
American Professional Institute is a two-year for-profit institute that offers certificate and diploma certificates with hands-on training experiences to its students. Institute has not a big campus like other top universities and the number of students is also less because its campus size is small. The fee of the Institute is affordable and students can also apply for different scholarship programs which may reduce their fees at this institute. The staff Institute is supportive as they help students during the training period and in theoretical classes.
FAQ
1.What is the minimum time to pursue a certificate from American Professional Institute?
You can complete some certificate and training programs of the American Professional Institute within some hours and a few in six months. It depends on the program you choose and the classes you attend.
2.What is the percentage ratio of male and female students at the American Professional Institute?
The ratio of male and female students at the American Professional Institute is 15% of students are men, and 84% are women.
American Professional Institute