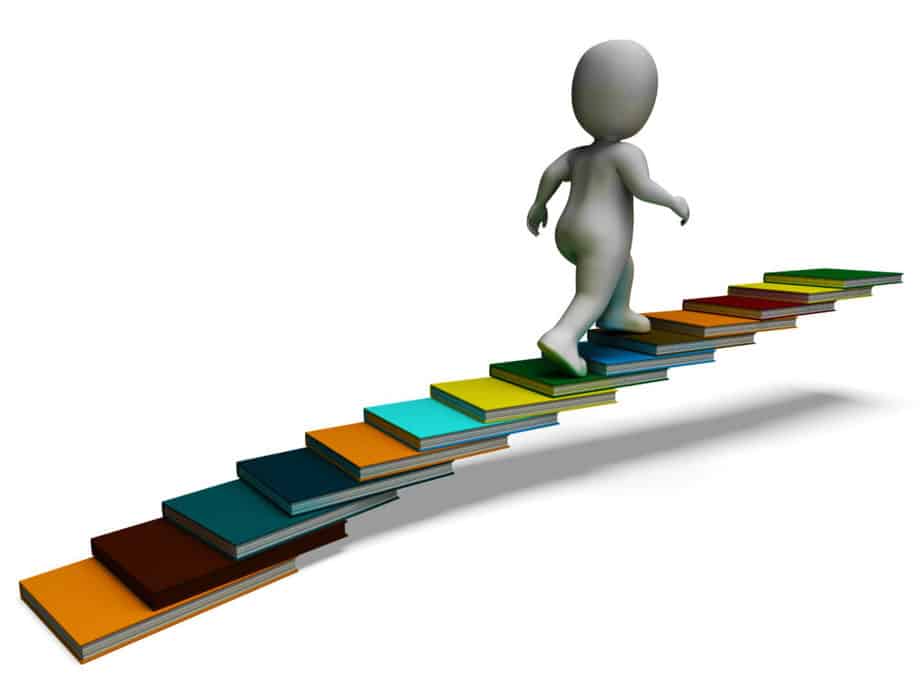 Regardless of the grade level, going to school might be difficult for certain students. Each year provides more intense challenges and more demands to succeed. So, what strategies can students use to deal with the growing number of academic difficulties? Setting academic goals can be a powerful tool in your toolbox.
Academic goals are educational objectives that students build for themselves to help them develop further in their education quality. Academic objectives act as leading measures of student achievement because they enable learners to lay out a blueprint of little and large milestones that will assist them on their journey to intellectual progress and job quest.
It's not always simple to set realistic academic goals. The following information gives you the tools you need to develop academic goals and see them through to completion. These resources can be used by students, parents, and teachers to increase their chances of academic success.
Skills you achieve when you set Academic goals 
Goal-setters get the rewards of their efforts in other ways as well, such as developing good habits that serve them as they develop and explore. One of the most significant benefits of academic goals is the development of self-control and self-control mechanisms.
These two simple but important characteristics are linked to a variety of life success metrics, such as financial worth, professional advancement, better health, and profound respect for the hard work it takes to find greatness. 
Students who start developing these characteristics in college and let them grow throughout their existence are more certain to have a beneficial impact on their lives. Research also shows that students who set educational objectives remain motivated because they believe they can succeed.
The essence of mapping out your academic goals
Academic objectives are crucial because they provide students with focus and direction. As a result, students should view their academic objectives as road maps to success. They provide pupils specific goals and objectives to strive toward, so they are clear on how to achieve their goals. 
Setting goals aids the student in focusing on what they want to accomplish. 
They are more likely to stay motivated if they have a goal in mind. They are more inclined to follow through when they work tirelessly for something. Students are more likely to succeed in achieving their goals if they know exactly what actions they need to take and if their parents and schools are behind them the entire way. 
Further, the added hours that they invest in the lead to superior education. Spending more time studying a subject gives students more than simply a better mark; it also gives them a deeper grasp and appreciation of the subject.
The knowledge and abilities kids gain are accumulated and will keep growing as long as they stay on course. One of the primary reasons for this effect is that they will produce measurable results rather than only making vague promises. 
Chasing a dream via educational goals 
Long-term or short-term academic objectives are possible. Things that can be done in a short amount of time, such as the next few weeks or the present marking period, are known as short-term educational achievements. 
Such as a great grade on their next task or assistance in mastering a specific topic. Extended school objectives may include things they aim to do before the conclusion of the semester, academic year, or before they graduate. 
Long-term objectives are frequently performance-based, such as gaining a better score, qualifying for a more difficult class, or getting into a specific school. The benefits of attaining short-term goals compound, putting the learner in a position for long-term success. 
They grow closer to their long-term objectives with each step they take down this route, and those benefits compound over time. Seeing these outcomes become facts will help the student understand the importance of setting educational objectives and pursuing them.
Guidelines in setting academic goals 
To be successful, you must be able to create goals. To get to where we want to go, we have to put in a lot of time and effort upfront. To get the most out of this technique. Here are steps that will guide you in setting goals:
Belief in the process 
The first stage in goal setting is to have complete faith and trust in the approach. If you don't believe in yourself and your ability, there's no use in making work to attain your ambitions. When in doubt, take a look around. There was once a vision in someone's head for what you see today. Bring your ideas to life. 
Make a note of it. 
You must prepare your attack in advance if you hope to achieve your goal. Make a list of your objectives and set completion and evaluation dates for each one. Writing out your goals can put you in the position of a creator, which might be crucial to your success. If you skip this step, you run the risk of losing track of them or having their relevance decline as a result. 
Decide on a clear set of objectives. 
If a goal is focused on a narrow set of facts and events, it has a significantly better probability of success. If your instructions are unclear, people may assume the wrong thing and proceed to skip over them. Your training routine will be more regimented and precise if you have certain goals in mind. 
Set quantifiable goals. 
Goals that comply with specific criteria allow you to track your progress toward achieving them. When you know what you'll see, hear, and feel when you've achieved your objective, you'll have a better sense of accomplishment. Setting effective goals necessitates breaking the goal down into manageable components. 
Set attainable goals 
While aiming for the moon and the stars is admirable, it's crucial to determine if your goal fits your personality and way of life before you go out to achieve it. If you don't have the resources necessary to succeed, you're only setting yourself up for failure and a life of misery. If you want to achieve your goals, plan your steps carefully and set a realistic time range to allow you to complete them.
Set reasonable objectives. 
This means your goal must be something you're available and eager to work towards. You are the only one who can decide how significant your objective should be, but you should make sure that there is a reasonable chance that under the appropriate circumstances, you can reach your dreams. 
Set time-bound objectives. 
Setting a time limit for your objective is important as it helps you stay on track in achieving your academic goals. There is no sense of urgency if a deadline is not specified. Make a rough schedule of everything you want to do, and when you want to accomplish it.
Setting deadlines can motivate you and your team to work after them, which will assist to keep spirits high. 
Establishing timelines, on the other hand, can be a delicate process. On the one hand, setting overly strict deadlines can inspire you, but it can also demotivate you if you fail to meet them on time. 
Don't let your guard down. 
Things are sure to get difficult while you are trying to achieve a goal. When faced with difficulty, you must be responsible for your actions. Informing your loved ones about your goals might help you feel more responsible and build a support network that can help you succeed. You'll be surrounded by constant support if you stay accountable in your daily life and let others know how you're doing. 
Don't be frightened to seek assistance. 
Learning from other people is important especially when you are confused or don't know how to go about that particular thing.  It's okay to ask for help if you need it, as brushing up on your abilities could be what makes you stand out in the crowd. Asking for a recommendation can take a variety of forms, from asking a friend to finding a mentor. Either way, you'll only get closer to your goals by seeking advice. Returning to school, for many people, is a crucial step in their quest for success.
Continually evaluate your development. 
Our objectives are continually shifting and evolving as time goes on. The outcome may not look anything like what we first set out to produce; yet, this can sometimes be a positive thing. To learn from your failures and help you next time, continuously review your progress throughout your main objective journey. 
To achieve your goal, you must remain motivated. Consider setting up a weekly evaluation to track your performance and making sure everything is on track. You'll be more motivated to finish the race if you realize how close you are to the end zone. If you're running a bit late, make the appropriate modifications and keep moving forward.
Last thoughts 
Every student should set objectives for themselves because they help them stay on track, stay motivated, and help them achieve better results in school. Students should write down their goals and identify what they expect to achieve as well as when they expect to accomplish them to get started on the path to success. 
Setting goals accelerates your progress and improves your efficiency. It's a powerful motivator that can push you to new heights. A goal-setting method will show you how to make specific, attainable, and time-bound goals.
To achieve specific, quantifiable, attainable, results-focused, and time-bound goals you should use the SMART goal setting paradigm to guide you. It will be easier for them to stay on track academically if they have this framework to support them. 
Academic Goals- Skills you can Achieve