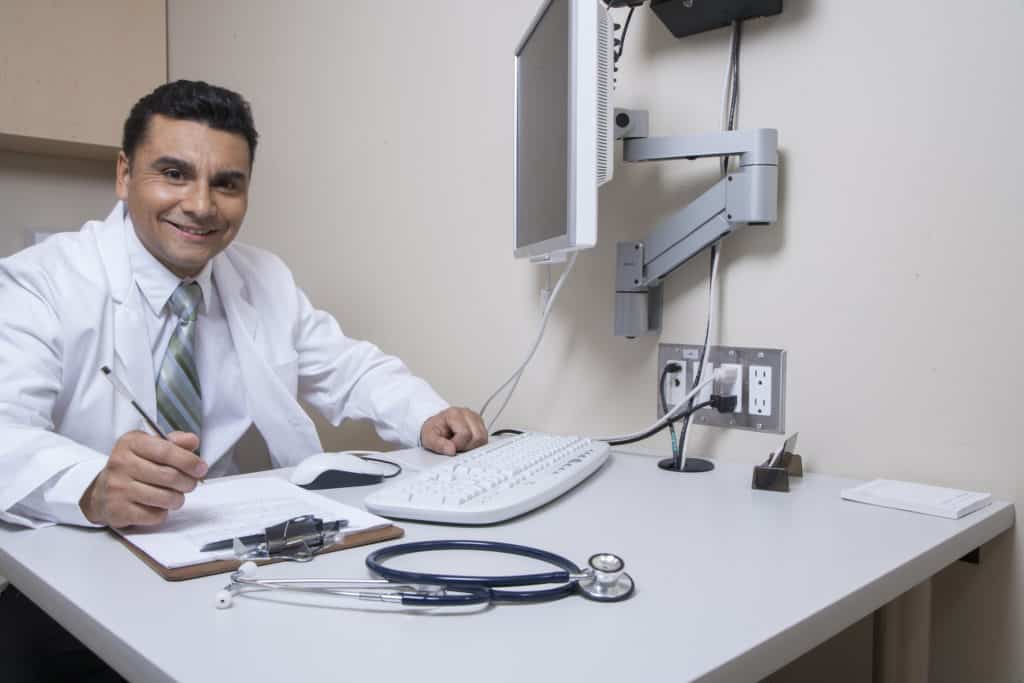 Health Information Management
Health information management is a system that acts as a mother term in the information management aspect to health and health care systems. With extensive automation of records that are maintained for the health purposes of patients, health information management is a process that includes the practice of examining and fortifying the traditional and digitized medical data which is the most important facet in offering quality treatment to the patients. We'll know A Career in Health Information Management.
Development
Though even today the traditional (paper) based work does have its space but the fact that it will be replaced within no time is undeniable. The advancement of technology has a significant role to play in the health care informatics sector that is, in making the department more efficient in the information management of the health care system.
HIS – Health Information System
HRHIS -Human Resource for Health Information System
These are some of its implementations over the years.
History
The origin of health information management is related to the establishment of the American Health Information Management Association in 1928.
The motive of the initiation of Health Information Management was to get an organized podium to keep records more vigilantly in healthcare departments or hospitals, which would act as a guarantor in the precision and accuracy of the medical records.
Career in Health Information Management 
If you study the term HIM (Health information management) you will realize that it is a multi-dimensional concept or say it is a field that includes various elements that complement its work pattern, which is inclusive of:
Technology Sector
Science 
Business Departments
To collect, examine, and protect the data which is a confidential credential of the patients.
Make Sure To Explore Avenues
There is are various fields in the world related to informatics technology which is growing steadily and he is one of those fields, which is growing rapidly perhaps handling several responsibilities are its main beneficiaries. And for that, you need to be precise enough to be able to define your goals to excel in your job.
A report produced by the American health information management association has produced a report which includes primary disciplines of Health information management:
Operational and medical records management
Digital/informatics analysis
Educational/communicational aspects
Risk/compliance administration 
Infrastructure of the informatics technology 
Coding and billing
In each of these primary disciplines, several positions vary from beginners/fresher level to mid-level, to an advanced altitude of practice. Few perks that it can include can be C-level jobs/roles- Which demand a higher academic qualification that is basically both a graduate degree and work experience.
Furthermore, here are some job titles which is inclusive of a wide range of positions but somewhere it also varies from organization to organization and their setting, though there is still some common position in the health information management department:
HIM Director
Data Quality Manager
Chief Officer in pPivacy
Analyzer of Electronic Health Records
Specialist of HIM
Performance upgrading and eminence abstractor 
Once you have mastered the art of making yourself aware to the core it will be a lot more convenient for you to choose your field and practice your specialization in the job you are interested in. Planning your career would then be easier after including all the required educational qualifications which each of these positions requires.
Well getting deviated is quite evident in this phase though, that is you will keep developing interest in various fields, but then one needs to be cautious about every step they take while starting off- Narrowing your focus to what you want is a good step to take while starting off with your job. Even if you evolve in this process your interest in other fields would make you learn many things because keeping your hands open to learn is never a bad idea.
Study Required for Making a Career in Health Information Management 
Health information management just as the name suggests it offers to teach a management course that is mainly dedicated towards the health care system. After the completing graduation level of studies, there are diploma courses that can get you a higher rank in jobs, making sufficient use of online resources could land you in getting you a better position and a good wage (in most cases). Though, online courses for this diploma specialization open a larger horizon of opportunities in the field of education, and this new age digital shift. Being familiar with the informatics technology or medical health system would anyway be a boon for those who will strive.
The reason being- after a prior degree in hand you will be kept in higher opinion and also by your ability to work for sure, which can be learned in the health information courses which could be appropriate in getting you into information administrative and health care policies. Medical technologies and technicians study, basic knowledge about medical facilities, hospital infrastructure, etc can get you to grow in the HIM department.
What all work does HIM include?
Being a health information management specialist includes various task performance but the main role is to make sure that the health information systems in a health care system in a health care organization should meet the necessities of ethical, medical, and most importantly legal customary. By making sure that the medical records of patients are précised and accurate. Also to know about managing and creating databases is important.
Major Components of the Health Care System
The components of the health care system can be divided into three broad categories:
Input
Output
Procedure
These broadly divided categories are inclusive of six components of the health information management department:
Resources
Pointers 
Data Basis
Data Management
Information Merchandise 
Distribution and Use of Information
Salary
Well, earning in the health information management sector is either directly proportional to your work experience or your educational qualification. Salary can vary dramatically between states and segments, however, graduate-level health information managements earn up to $60,000 Per annum (or expect)
However adding on to years of experience with better positions or more seniority attracts well over $1, 50,000 per annum, on average the median yearly salary for managers at health care departments can somewhere expect around $105,000 whereas the top 10 percent can earn up to $1,80,000 per annum.
Note: – A degree in Health information management can ensure you good pay, which comes through an advanced degree and experience.
Conclusion
If you are zealous about management and have been a part of the health care system on an entry-level or the advanced level, you must not miss out on researching at online health information management listing and get your specialized area of study.
FAQs
Is health information management a stressful job?
Working does bring a considerable amount of stress through the course of work naturally, no matter which field you choose to work or already work in. Putting out your entire self for the best outcomes does bring a lot of stress initially, but as far as health information management is concerned according to the Bureau of Labor (US) census typically health information management is a low-key job with work in an office environment and often full-time.
Do health information management jobs provide work from home?
Yes, they do get several opportunities to work on a remote basis. But they have to ensure the accomplishment of the overreaching goal of ensuring a patient's health record.
Is health information management a good occupation choice?
Yes, it is on a  small number of conditions like whether or not you are willing to work in the healthcare department, it requires you to have a keen interest in computerization. Most importantly health information management jobs are much more rewarding than just paychecks.
And by now you must have got an idea about how demanded these courses or job profiles are these days, its fast-growing rate makes it the future infrastructure of the health care systems in the health care organizations which will eventually result in the most efficient work pattern of all times. 
A Career in Health Information Management- History