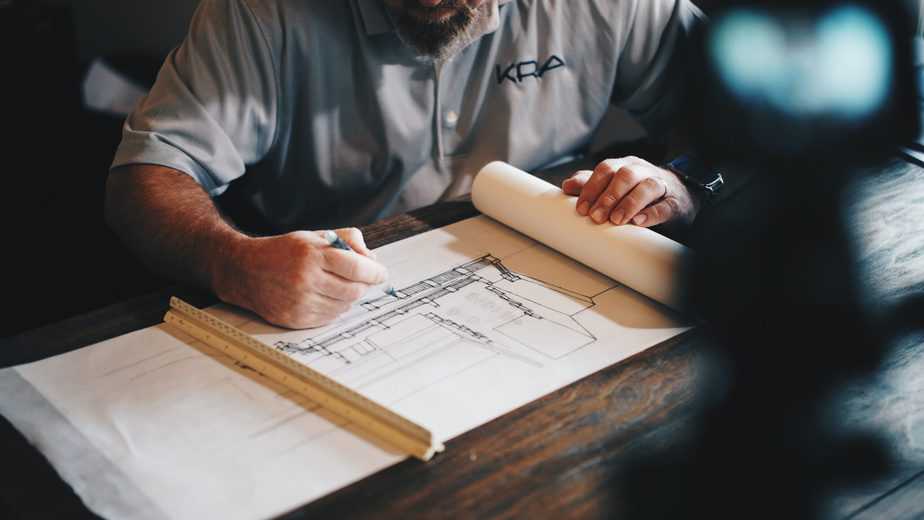 When choosing a career, it is important to match an enneagram personality to a career choice. Enneagram has 9 personalities that can be blended to understand an individual's personality. 4W5 is one of the possible blends. What are the best 4W5 Enneagram jobs? 4W5 Enneagram personalities are the best fit for jobs in the creativity and jobs that impact the world. As a 4W5, if you are contemplating a career change or making a career choice, then research on what careers are the best fit is a necessity.
Career Outlook – 4W5 Enneagram
Common 4W5 careers include acting, librarian, architects, writers, videographers, musicians, artists, and graphic designers, according to Crystal Knows, an enneagram-related website. The wages of the different careers differ from one another as they are in different industries. Being informed on each career wage could be an important consideration in determining which career to pursue.
What You Need To Be An Actor
To become an actor, education qualifications are not a necessity. However, having prior experience is necessary as it leads to higher-paying acting jobs. Some of the key skills needed are Memorization, discipline, creativity, literacy, speaking and communicating to various people skills, dedication, and persistence.
Work Statistics
According to the U.S Bureau of Labor Statistics (BLS), the median hourly wage for actors is $17.54. It is important to note that wages vary greatly, with the difference between the lowest and top 10% earners being $9.05-61.74. Experience is a key reason for salary variations. For example, an entry-level acting position could earn an Off-Broadway equity theatre actor $48,139 while a mid-level career actor can earn $50,677 while an experienced actor would earn $54,000. The annual job growth rate in acting differs from state to state.
In Texas, the annual growth rate lies at around 14.79% as of the year 2020, while in Nebraska, the figure is half that of Texas at 6.6% annual growth rate as of 2020. Therefore, it is important for anyone considering taking up acting to research the availability of acting roles in the state they wish to work in. Some states have extremely low growth levels, such as Nebraska at 0.63% and Kansas, which shrinks at -1.75% as of 2020. This can make landing an acting gig difficult. Television, film, and online productions are expected to grow faster than most jobs between 2016 and 2026, with larger well-known venues accounting for the bulk of this growth due to better funding.
Journey to Acting
To become an actor the following steps are recommended; 
Step one is taking up classes. Though no formal education is needed, professionals reported participating in drama courses or having some acting background. College courses are also available for any who might want to pursue. 
The second step is to gain experience. This improves skills and recognition. This also strengthens an actor's resume. 
The third step is acquiring additional skills, followed by recruiting an agent who makes the work of an actor much easier. 
The fifth step is to enhance one's reputation as an actor to land better paying and prominent roles.
Qualifications
College programs in acting include a Bachelor's degree in acting and theatre, a master's degree in acting and theatre, and a Ph.D. in theatre and performing arts in addition to stand-alone courses.
Additional Information
Related careers explored in acting include acting coaching, set designing, acting, producer roles, and director roles. When choosing an agent, many actors rush into this. The truth is at the beginning of your career as an actor. An agent isn't necessary. Instead, prospective actors should take time to grow their resumes and experience. When choosing an agent, it is important to choose an agent in line with your acting goals and objectives.
What you Need To Be A Librarian
The requirements needed to qualify as a librarian differ from state to state in the U.S.  The American Library Association (ALA) policy prescribes a master's degree in a program accredited by the ALA or a master's level program in Library and information studies recognized by another body in another country. 
Qualifications
Many employers require that their employees have education qualifications from an ALA-accredited institution, with many lacking the flexibility to waver this requirement. Undergraduate qualifications are not of specific concern, with the MLIS program being open to different disciplines, be it arts, law, psychology, medicine, etc.
ALA provides a list of accredited programs in the U.S, Canada, and Puerto Rico, listing programs from 1925 to date. On their website, candidacy for accreditation can be viewed with the scheduled accreditations, such as University College London (2024) being listed for anyone seeking to make a decision.  (www.ala.org/educationcareers/accreditedprograms/directory).
General requirements include;
A bachelor's degree in library science, 
A masters in library science (MLS) or MLIS, 
Take state tests for public librarians, 
Apply for a work license
Each state in the U.S has different requirements and hence there is a need to familiarize themselves with these requirements. These requirements may include 
State certification, 
CE qualifications, high school diploma, MLS/MLIS certification, 
Working experience, 
Minimum semester and contact hours, 
Bachelor's degree in small towns in Maine, 
Professional group membership in Massachusetts and 
Other skills and qualifications. 
Statistics
The salary outlook of a librarian according to the U.S Bureau of Labor Statistics is;
For elementary and secondary schools- Median wage of $60,780 (The year 2018).
College and University Librarian- Median wage $64,130 (The year 2018).
Library size may lead to variations in pay and state-to-state variations, with California having a mean annual wage of $76,000 while other states like Arizona have a mean wage of $47,450. In terms of job growth, the sector is predicted at 6% between 2018 and 2028. Many practitioners are noted to have gained career experience from volunteering while studying Library science. In addition, advancement opportunities are also available to assistant director and Library director positions. 
Scholarship Information
Scholarship programs exist with some provided by ALA with annual openings from September 1st –March 1st. The requirements differ depending on the scholarship program being applied for. Refer to www.ala.org/educationcareers/scholarships 
What You Need To Be An Architect
To become an architect in the U.S, one needs an educational background of a Bachelor's or Master's degree in Architecture and state licensing requirements due to the highly skilled nature of architecture. To qualify for licensure, each state has different education, internship, and testing standards. 
What You Need to Know
Architecture school graduates need educational qualifications in an architecture-related field, internship under a qualified architect for 5,600 training hours in different work categories. Upon completing an internship, a graduate is eligible for state examination for licensure by the Architecture Registration Examination (ARE). In most jurisdictions, a National Architectural Accrediting Board (NAAB) architectural education program is needed. A Licensure from at least one jurisdiction is needed to practice architecture in the U.S. An architecture degree takes 5 years to complete and an additional 3 years of professional internships to complete an Architectural Experience Program (AXP). 
Students can take up a 4-year undergraduate program that is not licensed by the NAAB and begin working but cannot pursue licensure. Similarly, graduate students with an undergraduate degree in an unrelated field can pursue a 2-year program not accredited by NAAB but similarly cannot pursue licensure. A rigorous program can be pursued by students looking to start practicing as soon as possible and pursue AXP requirements while a student. 17 colleges currently offer the Integrated Path to Architecture Licensure program (IPAL) graduate program in the U.S. 
Statistics
According to the U.S Bureau of Labor Statistics, the median income for architects is $80,750 per year as of May 2019 and a job growth rate of 1 percent between 2019 and 2029 lower than the average job growth rate of 4%.
What You Need To Be A Writer
Writing careers are extensive and diverse from screenwriting to copywriting. The one thing all writers have in common is the conveying of information to an audience through written language. A journalist can also be categorized in this broad sphere of writing. 
Statistics
According to the U.S Bureau of labor statistics 2018, the majority of writers are self-employed, while those that pick other types of writing are located near centers where that form of writing is dominant for example, writers in the film industry are mostly located on the west coast, California the center of the industry. Annual job growth in individual states differs from state to state, with Wyoming recording a high of 19% while New Mexico recorded a low of -3.8%. However, the U.S Bureau of Labor Statistics projects a job growth outlook of -2%, a decline between 2019 and 2029.
According to the U.S Bureau of Labor Statistics, the median yearly pay for authors and writers is $67,120 and an hourly wage of $32.27. The following is a list example of the median salary of a few selected writer groups:
Technical writing- $70,240 
Grant writing- $58,920. 
Science writing –  $64,380 
Screen writing- $58,400.
Requirements
In terms of tools needed the computer is an important tool for research and writing and is a requirement for any one pursuing a career in this industry.
To become a writer one needs the following:
A high school degree is a minimum qualification for a majority of writing jobs.
Specialize in what type of writing you want to do. Is it poetry, writing fiction, screenwriting, web writing, marketing, etc.?
Complete training on writing, whether formally in a college setup or informally.
Build a portfolio through interning or working in the field. 
Earn post-graduate training in the field, such as a master's of arts or a master's in fine arts.
Another college-level qualification for writers is a Bachelors's and master's of arts in English, writing, and creative writing. Other writing majors include English literature, English composition, and creative writing. Master's in writing takes Master of Arts in rhetoric and composition, Master of Arts in literature, writing. Master of Arts in creative writing, Master of Arts in professional writing, and a Master of Fine Arts. The programs take a period of 4 years of full-time study for Bachelor's level and 2 years of study with a possibility of a thesis for Master's level.  Ph.D. programs in writing require a period of 4 to 6 years. 
Additional Information
Skills needed in writing include language skills, ambition, imagination, diligence, research skills, digital media skills, and communication skills.
What You Need To Be A Videographer
A videography job description involves recording events and small-scale productions, including documentaries, commercials, weddings, sports, live events, short films, and training videos. Videographers shoot and edit videos. Other additional roles may include the maintenance of equipment. Based on production size, crew size may be small or involve working alone. A videographer can specialize in undertaking specific activities such as weddings. 
While formal employment in videography exists, some videographers choose freedom and go for freelance work choosing the variety of jobs they undertake. Videography is an interesting field for a 4W5 seeking to pursue this as a career. The ability to combine videography and an area of interest is probably the best quality of the career. Individuals passionate about sports, journalism, politics, human rights, education can combine their passion and videography by specializing in such areas.
Statistics
Freelance videographers have a job-to-job pay structure while the average videography annual salary is slightly above $61,900 and &29.76 hourly wages. As is with other professions, a videographer gains more experience their earning potential increases while corporate videographers are also more likely to earn more than other videographers. The job outlook is slightly faster than average at 18% growth between 2019 and 2029, an encouraging figure for anyone looking to join the field. (U.S BLS). Location, as seen with other professions, also plays a role in the income of a videographer. The field is highly competitive and hence the need for high-quality education. According to industry statistics, 71% of practitioners have a Bachelor's degree, 11% have an associate's degree, 6% have a master's degree, and 7% have a high school diploma, while 5% belong to other education groups. 
Education
A prospective videographer can join top-end institutions such as Stanford University, Harvard University, and John Hopkins University with high SAT scores. Those with lower SAT scores have opportunities to join other tier universities such as Barr University. University admission also differs from college to college, with lower rates in Stanford at 4%, while others have higher rates, such as New York State University, with rates as high as 20%. 
To be a videographer, several majors offer a career path, including majors in journalism, photography, communication, and digital media. Online courses also provide an educational platform for videography with Coursera, Udemy, EDx, and ed2go, offering online courses in film and videography. 
Some of the skills necessary to be a successful videographer are:
Creativity 
Flexibility
Customer responsiveness
Excellent customer care skills
Hardworking
The industry has not been immune to software proliferation that videographers need to be aware of and operate. This includes Adobe Creative Suite used in editing, scripting, and marketing films.
What You Need To Be A Musician
When looking from the outside, the life of a musician looks free of roles and responsibilities; however, musicians have roles that include practicing instruments, performing at events, rehearsing, traveling, writing, and composition of music. 
Education
To be a musician, no formal education is required, although formal education programs are offered. The programs include Bachelor of music education, Bachelor of fine arts in music, Bachelor of Arts in music, and Bachelor of Music. Ph.D., Master's, and associate's degree programs are also available in the above programs. The U.S has 100 active music education programs to choose from for prospecting musicians. Other careers in music include orchestra composer and conductor, writing and production, sound design, singer, and film scoring.
U.S Bureau of Labor Statistics
To be a musician, starting practice early is important. Equally important is to continue practicing. While some music positions are filled by word of mouth and the need to network, other roles require that a musician advertise themselves. According to the U.S Bureau of Labor Statistics, many singers start practicing their craft early, reinforcing the idea of starting early. According to the U.S Bureau of labor statistics, the 2020 median pay for musicians and singers was about $31.40 per hour and a job outlook of 1% between 2019 and 2029.
What You Need To Be An Artist
In addition to artistic prowess, business skills, networking skills, customer service skills, dexterity, and good communication are necessary to succeed as an artist.
Statistics
According to the U.S Bureau of Statistics, the annual median pay of a craft and fine artist is about $49,120 and an hourly wage of $23.62. Other sources give an hourly wage of $34.84 and an annual wage of $72,459. HOWEVER, the U.S BLS at 0% notes the job growth rate to be insignificant, while other sources note a 1% job growth rate between 2019 and 2029 and 2018 and 2028, respectively.
Education
In terms of education, 48.6% of artists have a bachelor's degree, and 10.7% have a master's degree. While most artists have a formal education background, it is possible to become one with a high school degree. Some artists use college education to create a competitive edge explaining the high number of college-educated artists.
Based on data from the National Association of Schools of Art and Design (NASAD), the U.S currently has 315 accredited fine art colleges. It is important to choose a fine arts program in line with what you want to specialize in with programs ranging from acting, drawing, ceramics, painting, photography, sculpture, musical theatre, interior design, and more.
Internationally the fine arts program goes by other names such as creative arts or visual arts. Synonyms are used to describe similar programs internationally for anyone looking to undertake an arts-related program from international institutions. 
What You Need To Be A Graphics Designer
Graphics designers construct visual concepts using software or by hand to communicate. Most graphic designers are employed in specialized design services, publishing advertising, public relations, and related industries.
Education
To be a graphic designer, you need educational qualifications in graphics design, such as a bachelor's degree in graphics design and a bachelor's in fine arts. Similarly, a portfolio demonstrating creativity and originality is necessary.
Statistics
According to the U.S Bureau of Labor Statistics, the median annual pay of graphic designers stands at $53,380 and an hourly wage of around $25.66. The U.S BLS predicts a 10-year job outlook between the years 2019 and 2029 to be gloomy, with a decline of -4%.
Pay differences between states are prevalent. The best state to be a graphics designer in Washington, with an average annual salary of $58,866 with the top and lowest 10% in the field and state earning $93,000 and $37,000, respectively. 
The worst state to be a graphics designer is Mississippi, with an annual salary of $32,917. The difference between the top and bottom 10% in the state is around $30,000, with the top 10% earning $51,000 and the bottom 10% earning $20,000 annually. 
Additional Information
Graphic designers can specialize in typography, desktop publishing, branding and advertising, email blast and newsletters, web design, interface/user experience design, product packaging, book design, logos, and print/web production. To become a graphics designer, starting early does not hurt as it helps to build up skills. Formal education is also necessary with most employers looking for graphic designers with a well-rounded education in the field. With the field changing fast, being up to date with current industry practices will go a long way in improving your position as a designer.  A prospecting graphics designer also needs to build up his work experience and create a compelling portfolio that improves their chances at better creative design gigs. Graphics design curriculum may include web design, studio art, computerized design, motion graphics printing techniques, typography, commercial graphics production, and fine art-related coursework. Design principles such as design theory and learning process design may be included in the curriculum and aspects from other disciplines enabling aspiring graphic designers to be well-rounded. 
A graphics designer may pursue careers in graphics design, commercial and industrial design, marketing, multimedia, public relations, software development, web design, and creative director. Other specialized graphic design careers are computer animation, video game design, multimedia specialist, interior design, production design, illustration, and 3D animation. A graphics designer needs to be familiar with certain commonly used software tools, including Adobe Illustrator, CorelDraw graphics suite, Adobe fireworks, and Adobe freehand.
Also read Enneagram Type 7 – Best Career Options
4W5 Enneagram and Best Careers