Walmart is a multinational company which run a chain of department stores, grocery stores or a combined market for both which is called a hypermarket. If you want to work in a Walmart, the initial step is to select the type of positions you are eligible for. Let us know about the 'Walmart Job Application Status'.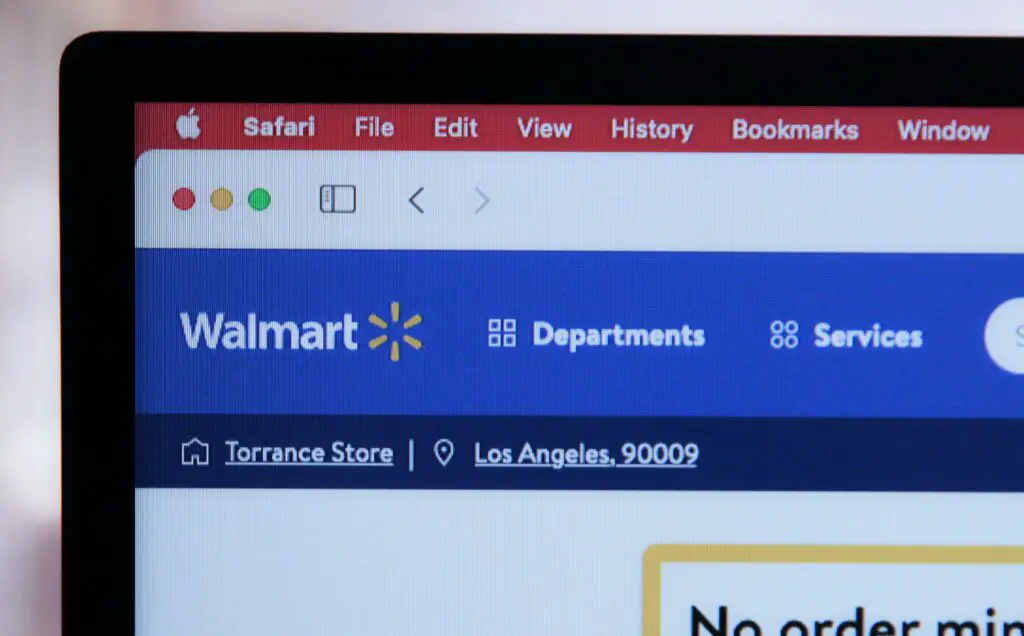 Walmart, under standard circumstances have openings all around the year, once you have applied for a certain job, your application is either approved or rejected by a computer system. If your profile matches the job description, your application will be approved. After that a hiring candidate will review your application, after this, you will get a call from the HR/Personal dept. and they will call you in for the 3 rounds of interviews. This process takes about 1-2 weeks, they are not very selective in who they hire.
Steps to apply at Walmart
Go to the Walmart official website.
In above given columns select "Locations", and select the location that you are comfortable working from.
A list will appear on your page showing all the types of job openings at your preferred location.
Go through the job descriptions, and select the one that matches your profile.
On the top right corner of the job description page, you will see an "Apply" option.
On clicking Apply you will be taken to another page where you have to select the nearest Walmart store or office.
From there, you can select your preferred type of employment.
Select your preferred type of shift.
Then you will have to fill up your personal details and contact information.
Select Create account and then select Apply.
Your application would be sent and you can track your application progress from the website.
Types of jobs you can apply
1. In store positions
Cashier and Front-End Services: Here, you can work as the cashier in the cash center where you will require to stand for long periods of time and check customers out in a quick and effective manner. You will also need to assist the customers throughout the store whenever needed.
Average salary: $12.00 to $17.00 per hour
2. Food and Grocery:
Here, you will have to work in your given departments where you will have to assist customers and help them look for items. You also need to have a basic knowledge of the items in your department so as to give the customer proper information. You will have to pack ready to sell containers, stock it on the grocery stacks and sanitize the area keeping it clean and hygienic.
Average Salary: $12.00 to $22.00 per hour
3. General Merchandising:
Here you have to walk some miles to fulfil customer orders and requests. You have to go through the reviews given by the customers. Another duty is to select the merchandise that has to be located on a certain part of the salesfloor.
Average Salary: $12.00 to $17.00 per hour
4. Online order filling and Delivery: 
Here, you have to greet the customers, answer your customer's queries, assist your colleagues with online delivery and fill the orders as they come.
Average Salary: $13.00 to $21.00 per hour
5. Stocking and Unloading:
Here, you have to unload the trucks with goods and them sort them in the backroom accordingly. After that, you also have to arrange the sorted goods on the grocery shelves and keep the area neat and clean. You also have to engage with the truck drivers and vendors with a positive attitude and keep track of the items incoming.
Average Salary: $13.00 to $21.00 per hour
6. Auto Care Centre:
Here, you will require to have knowledge and skills regarding car maintenance. You will work with professional mechanics and technicians nationwide. Your duties include changing car tires, oils and many other general maintenance as per the customer requirements. Having a valid driver's licence is mandatory.
Average Salary: $12.50 to $22.00 per hour
7. Fuel Station:
Here, you require to work in a fast-paced gas stations. You will have to support gas station operations while following all the rules and regulations with compliance. You would also require to stack the shelves and keep the area hygienic as well as sanitize the areas. You are also expected to assist customers as per the requirement. 
Average Salary: $12.20 to $18.80 per hour
8. Health and Wellness:
, you would get to work as a Pharmacy technician. You would require to have previous knowledge about first aid and wellness as well as medicines present in the pharmacy sections of the store. You can also work in a Vision Care Centre where you will have to check customers out with glasses and contacts.
Average Salary: $11.50 to $36.13 per hour
9. Hourly Supervisor and Training:
Here, you will require to overlook and supervise the entire store. You require dedicated leadership for this role as all your colleagues will lookup to you for any help or queries. You will have to constantly tour in your store and assist customers and colleagues. You are responsible for merchandise availability, Full year financial performance of the store and keeping the department standards up. You will have the support of higher authorities like manager, team leads and coaches.
Average Salary: $16.00 to $30.00 per hour
Conclusion
If you are looking for a good paying job either part time or full time, Walmart is One of the best places to apply at. You do not need very high qualifications or education for acquiring a position here. You must go through the job description before applying as you can only apply once in every 60 days. All the above given information are acquired by the official registered Walmart website.  
Walmart Job Application Status – Know More