Introduction:
Kwik Trips is one of the USA's largest and most popular convenience stores. The company has its headquarters situated at La Crosse, Wisconsin. Kwik Trips has stores located at strategic points in the country under the brand names Kwik Trips in Wisconsin and Minnesota, Kwik Star in Iowa and Illinois, Tobacco Outlet Plus, Tobacco Outlet Plus Grocery, Hearty Platter, and Stop – N – Go across the country. In addition to those stores, Kwik Trips open 40 new stores every year, thereby creating job openings for interested candidates almost daily to ensure optimum delivery and customers' satisfaction in all their stores. In this article, we are going to see about Kwik Careers -Job Application Process.
Kwik Trips' job application process is easy, as opposed to many assumptions. The company offers two entry processes through which you may apply. You can apply online on their website or offline by walking into any of their stores. It all depends on the approach that seems best to you. The steps below further outline the application processes for each entry point.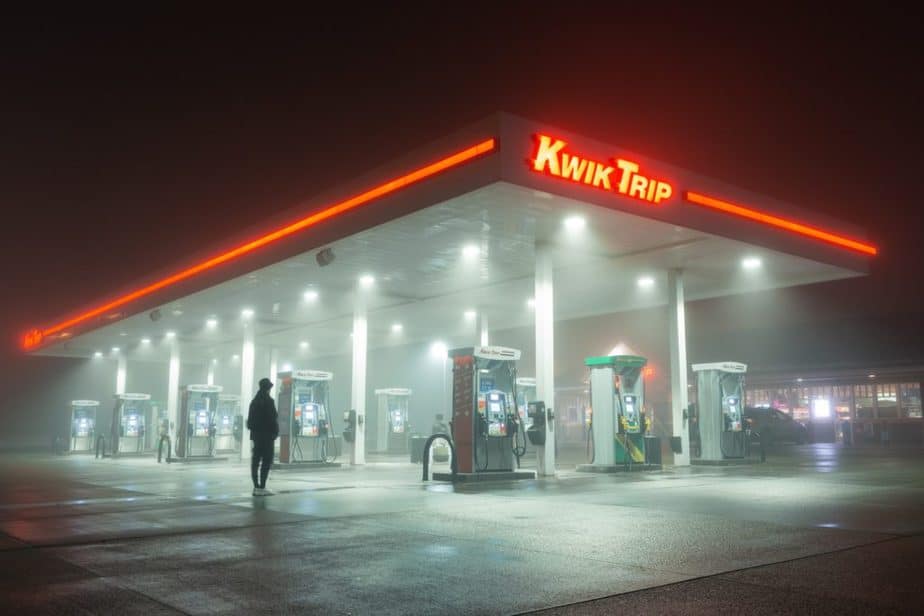 Requirements For Applying For A Position At Kwik Jobs
To be qualified for a role in any company, there are essential qualities or attributes the company expects you to have. In addition to these fundamental qualities, you need exceptional skills to stand out among other applicants. At Kwik Trips, the basic requirements you are expected to have, are: 
First and foremost, you should be16 or above for a part-time role and 18 or above for a full-time position.
A good understanding of the role you are applying for is essential.
Likewise, you must possess good communication skills and show dexterity in attending to customers.
Problem-solving skills that are applicable in simple and complex scenarios.
The ability to work as a team and as an individual in some cases is necessary.
The ability to take responsibility for your actions is a must.
Other requirements include being innovative, disciplined, and possessing leadership qualities.
We can move on to the steps involved in the application process with the requirements listed.
As indicated earlier, there are two main approaches via which you can apply for a job at Kwik Trips — the online approach and the offline approach. It all depends on you to take whichever method may be of interest to you. Below, the two methods are addressed in a way that will help you decide the best.
The Offline Application Method
Kwik Trips has several stores in the USA, and these stores often have openings. You can walk into the closest one nearby to fill an application form and get a job in these few steps. 
Search for the closest Kwip Trips store to you and walk into it. (You can check out the Kwik Trips store nearest to you on the map on their website https://jobs.kwiktrip.com/content/Locations/?locale=en_US)
Get the application form from the recruiting manager or secretary.
Fill the form with all the necessary details and submit it. Ensure you do not miss any vital points.
After submission, based on the urgency of the needed employee, you may have an interview immediately or be asked to come back on a specific date. So, ensure you prepare adequately for an interview, just in case.
If you are told that they will get back to you through your contact, you may go home and be expecting their call. If you do not receive a call, you can check back at the place you applied. There is no harm in asking questions.
The offline process is time-consuming and slow due to the paperwork involved, and it can take as long as three months, so I suggest you go for the online approach, as it is automated and responses are quick. 
The Online Application Method
The online application method is the most adopted process used by applicants. The processes involved are easy and more straightforward. They are outlined in detail below:
Step 1: Log on to their website https://jobs.kwiktrip.com/ 
Step 2: Click on "Featured Jobs" to get the list of available jobs for a specific role.
Step 3: If you are not specific about the job and want to see all the available openings, click on the "Search Jobs" button.
When you hit the button, you will be redirected to a page with several job openings from which you can check and choose the one that suits your qualifications.
Step 4: Press the job title of the job you are interested in. You will be taken to a page that shows the job details, including the requirements and the pay.
If you are interested in the job, hit the "Apply now" button on the right, or go back to the previous page to check out other jobs.
Step 5: After hitting the "Apply now" button, you must sign in to continue the application process.
If you do not have an account with them, you should press the Create an account link to set up your account. 
Step 6: Fill the input boxes with the required information, read the "Terms of Use," and accept, then press the "Create Account" button. Ensure you fill the boxes with the correct information and use a password that is hard to decrypt but easy for you to remember.
Step 7: After you have created an account, you will be automatically logged in and be asked to answer the following questions in the application form.
Upload a résumé and a cover letter in any format: DOCX, PDF, image, or text. Be aware that Kwik Trips will not accept a résumé or cover letter in MSG, PPT, or XLS.
Fill in your profile information.
Enter details about your recent employment.
If you have more than one recent employment, feel free to add them using the "⊕ Add" button below.
Provide information about your educational background.
Provide any professional certifications or licenses you have. If none, skip.
Enter the languages you know, both those you understand but cannot speak and those you can speak fluently.
Provide details about any community or volunteer involvement you have had.
Now, onto Job-Specific information. This section pertains to the job you are applying for, and it requires nothing but sincere answers. Entering false information intentionally or unintentionally can get you disqualified, so you need to be extra careful while answering the questions in this section.
You will be asked to provide additional information about your age and how you heard about the job opening. If an employee referred you, you would give information about the employee's name, location, and description. Also, you will answer questions about your availability for the job if you are willing to take on a full-time role, a part-time role, or any available offer. You will be questioned on your availability for work during weekends and holidays and your willingness to take on night shifts.
Kwik Trips values the reputation of their company and that of their employees. Hence, background information about possible criminal records is to be provided by you, and you will also take a drug test. After you have answered the questions and given consent to further investigations by Kwik Trips, you should review your answer entries by clicking the "View Profile" button on the bottom left of the page after a successful review. If you are sure about your entries, you can save them in case you omitted some parts, and you need to get information to fill them later or apply if you have completed filling the form.
Step 8: After submitting the form, you will be contacted for an interview.
Facts You Need To Know About Kwik Trip Offline Interview
If you opt for the offline interview procedure, there are a few things you need to know before you walk into any Kwik Trip's store close to you. 
How Should You Dress For The Interview?
This is a question a lot of people struggle with before any interview. You are expected to dress corporately to a place of work, and where you are to be interviewed is one. 
Will They Mind About Your Tattoos And Piercings?
No, they won't, unless the tattoos or piercings are offensive or on parts of your body considered to be inappropriate by the appearance policies. However, it is important to have a sense of moderation in how you appear before people and in the working environment. 
Is it a must to take a drug test before the interview?
The answer is no. You do not need to take a drug test before the interview, but for sure, you will take it if you successfully pass the interview. In fact, you will need to tender the test's result before you commence work in any of their stores. But if you take it before the interview, there is no problem with that. After you have passed the interview and have your current drug test report, you can start almost immediately.
When Are You Expected To Arrive At The Interview Destination?
You have been given an appointment for an interview, and in the appointment is the date and time, so you should stick to it. Punctuality is a critical factor assessed during interviews, and it increases your chances of being employed. If you are unable to meet up with the date and time for some reason, you should notify the secretary or the person who gave you the appointment and make sure your reason is compelling enough.
Applicants' Interview Remarks And Testimonials
Based on Glassdoor's statistics of Kwik Trip applicants' reviews, 94% had a positive remark, while 6% were neutral. On a scale of 1 to 5 for the interview difficulty level, 1 being easy and 5 being difficult, the range bar was between 1 – 3; that is, no applicant viewed the interview as hard. 
How much does Kwik Trips pay employees?
One other important piece of information you need to know before applying for a job at Kwik Trip is the employees' payment details. Kwik Trip pay according to your employment status, that is, your job level, your working contract, part-time, full-time, or co-worker. Kwik Trip pays hourly based on the information above. Some of the employees' reviews of their salary on Indeed is presented in the table below: 
| | |
| --- | --- |
| Position | Pay/time |
| Assistant Manager | $47,764/year |
| Associate Manager | $45,431/year |
| Online Manager | $47,956/year |
| Store Manager | $47,981/year |
| Customer Service Manager  | $15.30/hour |
| Customer Service Associate | $13.24/hour |
| Customer Service Representative  | $12.97/hour |
| Retail Sale Associate | $13.77/hour |
| Desktop Support Technician | $54,736/year |
| Baker | $15.69/hour |
| Bakery Assistant  | $13.61/hour |
| Automotive Technician | $43,714/year |
| General Maintenance | $19.78/hour |
| Dish Washer | $23,894/year |
| Truck Driver | $70,793/year |
Source: https://www.indeed.com/cmp/Kwik-Trip/salaries 
To check out the pay for other jobs, go to https://www.jobs/kwiktrip.com and click any of the positions listed; the full details, including the payment, will be displayed.
Does Kwik Trip Provide Benefits to Employees?
For a company to be ranked 12th on the list of top 202 convenience stores in the USA by CSP Daily News, given merit award by Glassdoor as well, with lots of positive reviews by employees on the Glassdoor website, Indeed website, and many more, you should expect nothing less than an excellent company-employee relationship strengthened by a lot of benefits. Kwik Trip offers a lot of benefits to their employees, and these include:
40% pre-tax profit sharing and 401(K) benefits
A 4-week paid leave at 20 years of service.
Holiday premium pay and vacation benefits
Increment in wage after 90 days, annually
Scholarships for development programs
Free drinks and fruits during work hours
Conclusion
Kwik Trip convenience stores are one of the best places to work in. With an easy online application process or offline if you prefer, friendly interview questions, and the thoughts of nice pays, great working benefits, and a pleasant working environment, you can easily ace through the application procedure and land a job of your choice in the company.  Through this article we would have learnt about Kwik Careers Job Application Process
Good luck with your applications!
Kwik Careers Job Application – Know More