DHL is a global logistics company that provides transportation, warehousing, and e-commerce services for businesses and individuals. They specialize in international shipping, express delivery, and supply chain management. Let us know about the 'DHL Job Application Status'.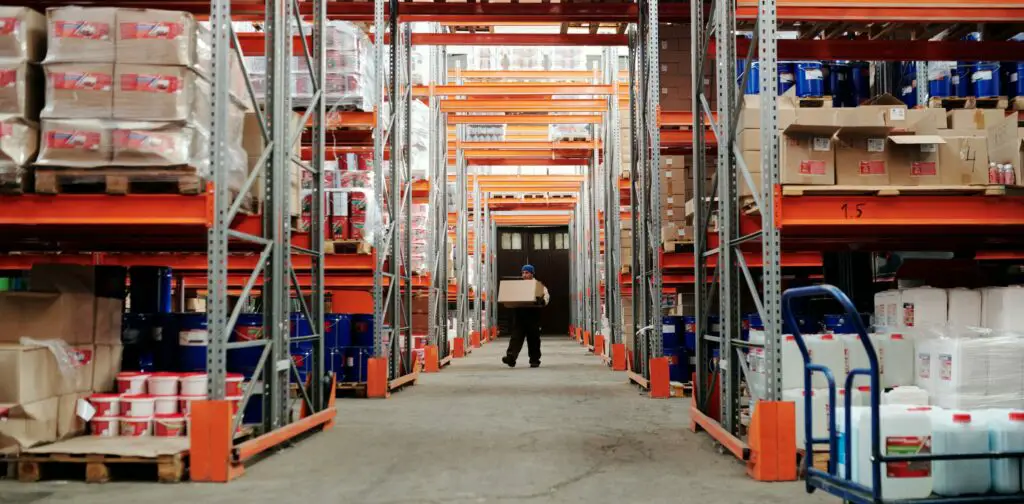 Checking the status of a job application is important because it helps to keep track of where you are in the hiring process and what steps you may need to take next. It also allows you to be proactive in following up with the employer if needed and avoid any potential delays in the hiring process.
How to check the status of a DHL job application?
To check the status of a DHL job application, follow these steps:
Go to DHL's career website or job portal
Log in to your account using your email and password
Click on the "My Applications" tab to see a list of all your current job applications
Locate the specific job you applied for and click on it to view the status
The status will be updated accordingly, whether it is "under review," "interview scheduled," or "offer accepted/declined."
Note: If you are unable to log in or find your application, check your email for any updates or contact the DHL Recruitment team for assistance.
If you have trouble checking the status of your DHL job application, try the following tips:
Make sure you are logged in to the correct account and using the right email and password
Double-check that you have applied to the right job and that your application is complete
If you are experiencing technical difficulties, try clearing your browser's cache or using a different device
If you have not received a confirmation email, check your spam folder or reach out to the DHL recruitment team for assistance
If the status of your application is unclear, reach out to the DHL recruitment team for clarification.
What to expect during the application process?
The DHL job application process typically includes the following stages:
Resume review: The DHL recruitment team will review your resume and cover letter to ensure that you meet the basic qualifications for the role.
Initial screening: Candidates that meet the qualifications will be contacted for an initial screening, which may include a phone or video interview.
Interview: Candidates that pass the initial screening will be invited for an in-person or virtual interview with the hiring manager and/or members of the team.
Background check: Candidates that are selected for the role will undergo a background check to verify their qualifications and ensure they meet DHL's standards.
Offer: If you pass all the above stages, DHL will send you an offer letter.
Note: These stages may vary depending on the role you applied for.
The length of time for each stage of the DHL job application process can vary depending on the position and location. However, the resume review stage typically takes a few days, while the initial screening, interview, and background check stages can take up to a few weeks. After each stage, you can expect to receive a notification of the next step, whether that's an interview, background check, or a job offer.
Tips for a successful DHL job application
To make your resume and cover letter stand out, tailor them to the specific job and company you are applying to. Highlight your relevant skills and experiences, use keywords, and make sure your document is clean and easy to read. Also, make sure to demonstrate how your skills and experiences align with the company's values and goals and to stand out while doing so.
DHL looks for candidates who possess strong communication and problem-solving skills, a customer-focused attitude, and the ability to work in a fast-paced environment. To best showcase, your skills and qualifications, highlight your relevant experiences, emphasize your problem-solving abilities, and demonstrate your ability to work well in a team and handle multiple tasks at once.
To prepare for an interview and make a good impression, research the company and the position, practice answering common interview questions, and dress professionally. Also, be punctual, be confident, have a positive attitude, and be ready to ask questions that show your interest in the company.
Conclusion
In conclusion, checking the status of a DHL job application is important as it keeps track of your progress in the hiring process and allows you to take necessary steps if needed. With the help of this article, you have learned how to check the status of your application through the DHL website or job portal. Following the steps outlined and tips provided, you can increase your chances of a successful application process. We encourage you to apply and wish you all the best in your job application journey with DHL.
Frequently asked questions about DHL job application status
1. How long does it take to hear back after applying for a job at DHL?
The time frame can vary depending on the position and the number of applicants, but typically, candidates will hear back within 2-4 weeks.
2. Can I check the status of my application through email?
Yes, DHL will send updates about the status of your application via email.
3. What does it mean if my application status says "under review"?
It means your application is being reviewed by the hiring team, and a decision has not been made yet.
4. What should I do if I don't hear back after a few weeks?
Contact the DHL Recruitment team for an update on your application status.
DHL Job Application Status – Know More