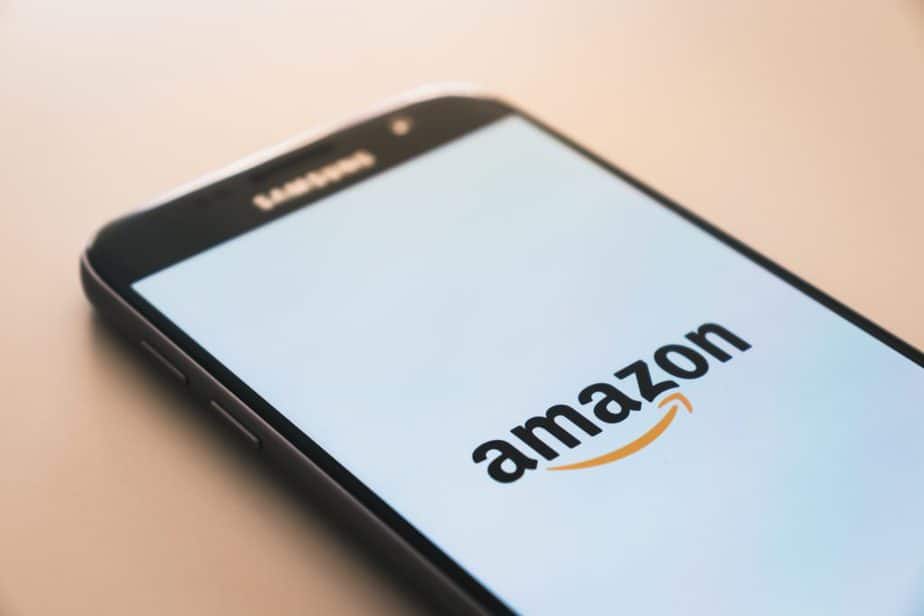 Introduction Paragraph-  Who in the world of growing expenses will not like to have a great company or brand to work for? Of course, everyone. Right? What if we say how about working with one of the most popular organizations- Amazon? Sounds great! Isn't it? But are there things like "How to Apply for the job there?", "How to fill the Amazon Job Application form at their website?" Is it your matter of concern? Just relax and take a deep breath because, like usual, we are here with the best guide to help you in any and every possible way to file a job application at Amazon successfully. All you need is to sit on your favorite couch or place and go through the article properly with your full attention.
How To Apply Online For Amazon Job Applications
Are you ready to fill up your application form using Amazon Job Application? Then, follow the following steps and get your job application form successfully filed.
#STEP 1# 
To begin with, click on the link Online application | Amazon. Jobs. 
#STEP 2#
Over the website's home page, click on the "Menu" button, and after that, choose the "Job Categories" link from the drop-down list.
#STEP 3#
A page displays the list of job categories that are available for your avail. Choose the one that you feel interested in from the list.
#STEP 4# 
Once you select your favorite job category that you desire to apply for, select the "View Open Jobs" button. This will put forth all the information regarding the available jobs in the chosen category.
#STEP 5# 
Now is the time to select the location from the drop-down list and click the search option.
#STEP 6#
Make a selection about the designation/position you feel interested in for applying.
#STEP 7# 
Make sure you hold a proper and keen review of the description, benefits, and other necessary information about the position you are thinking about applying for. Then, click on the "Apply Now" button to get started with your application process.
#STEP 8# 
Now, after going through all the requirements and benefits under your chosen job title, if you feel OK about them and feel like they suit you correctly, then accept the job description by clicking on the" I accept" option available and move forward by choosing the "Continue" button or otherwise choose "I decline."
#STEP 9# 
Choose "Register Link" over the page if you are a new user or otherwise choose to "Sign-in" with the already registered email id.
#STEP 10# 
Fill in all the credentials, including your legal first name, last name, current working email address, password, and so on, asked correctly.
#STEP 11# 
The six steps process that needs completion appears on the screen. Go on to fill the required credentials one after the other. The first section that appears will ask about information including-
Your Full Name
E-Mail Address
Country to belong to
City you live in
State you belong from
ZIP
Your Contact Number
Alternate Contact Number
How you got to know about job opportunities at Amazon.
#STEP 12# 
After filling the entire first section out of the six areas, click on the "Save and Continue" button to move to the other section aligned.
#STEP 13# 
Like the first section, keep on filling in the details about other areas aligned like Some General Questions, Tell Us About Yourself, Assessment, Self Identification, and lastly, the section of Review and Submit.
#STEP 14# 
Once you are done with all sections and submitted the application, it is all ready to be reviewed by the concerned department of the location(s) you chose to apply from. 
7 Must keep in Mind the Best Tips From Amazon Professionals 
After learning how to apply for a job application with Amazon, here are some of the best professional tips that you ought to keep in mind to make your job application more effective and attractive. Don't forget to follow them while filling your job application with the organization.
#TIP 1# Have a clear picture of what you desire-
The brand has more than 30,000 jobs to offer. Yes! You read that right. So before applying for the application, you need to decide which designation you want to work on. On the other hand, it is also essential to figure out the relevant skills and knowledge you possess for opting for the desired designation or even higher appointments you haven't considered yet.
#TIP 2# Select any five best roles based on your Qualification-
The brand: Amazon always provides a clear description of the primary and preferred skills for the given job titles in their application list. So once you get sorted about the position you want to file a job application, just double check to make sure that you fit in the primary educational and other qualifications mentioned and make sure your resume or CV reflects them in the best possible way.
#TIP 3# Never hold any judgment based on the job title-
Don't make the mistake of ruling yourself out just based on the title of the position. Just check the requirements and skills that the job title asks for. Always pay due attention to the criteria like specific years of experience or any particular educational degree rather than just ruling out yourself based on the job titles. 
#TIP 4# Draft your story well with data-
As and when you reach the step when you have to upload your resume before you upload, that ensures that you paint the right and exact picture of your accomplishment measurably. Your Resume must include time savings, cost savings, process involvement, and other essential data. 
#TIP 5# Put forth your unique value-
Your resume is a portrait of you as a person. So it should include all the answers to the questions like- Who are you, what you have to offer to the company, what makes you different from other applicants, how can you contribute to take the brand to one level up, and many more. It should display all your skills and knowledge from the right perspective and in the right professional manner.
#TIP 6# Make your Resume Simple and Clear-
Generally, people spend hours crafting their resumes inserting several designs and images. Right? But what if we say that's a waste. Yes! The company just wants to know and understand your skills and knowledge that would add value to the company rather than the way you present them. Always make sure that the Resume is concise but depicts all the necessary details according to the requirement of the brand. 
#TIP 7# Don't cut short your Experiences-
Never on your own select or pick out things that, according to you, the recruiter would love to witness. Just pen down all your past experiences without any assumptions on your own. You have to understand the fact that the more you portray yourself properly, the more effective effect it holds. 
Conclusion
So guys, are the things about filling a job application with Amazon still boggling you now? We hope not! The above is all that you should and desire to know before and for filling the application for the job title you want to apply for. So what is the wait for now? Just check out the positions available and go apply for them with all the above professional tips in mind. With all the good luck, we wish you to get your desired designation and even believe you will surely come back later thanking us.
Frequently Asked Questions
Q1. Does your qualification have any role to play while seeking a job at Amazon?
Ans- Indeed, yes. It is important to meet the required mentioned qualification criteria to apply for the job you desire to hold at Amazon.
Q2. Is working with Amazon a long-term career goal?
Ans- Yes, it is a long-term career opportunity to grab and work on.
Q3.Does Amazon pay its employees well?
Ans- Depending on factors like- designation, educational qualification, location, and many more the company pays its employees with a handsome salary in hand.
Q4. Should I mention the past experiences in the resume while applying for a job with Amazon?
Ans- Yes, you should always mention the past experiences you hold to give the recruiter to choose the best designation where you fit in the company.
Q5. How will I know about my selection or rejection?
Ans- The company gives you a call in case of the selection and drops a mail if at all you fail to make up to their expectations.
Q6.Can I withdraw my application if at all any point I feel like?
Ans- Yes, you can anytime do that by selecting the "Withdraw Application" button over the website.
Q7. Do we have flexible job hours at Amazon?
Ans- Yes, you have flexible job hours and schedules at Amazon to choose the one that fits you the best.
Q8. Is it possible to work a double shift at Amazon?
Ans- Yes, if you desire to work a double shift, you can do that.
Amazon Job Application- How To Fill With Screenshots?