A category analyst is hired by business organizations to analyze and assess their products' sales effectiveness. After analyzing the sales, he gives suggestions to bring improvement in sales. He utilizes the company's data to find out how good a product is performing and, if it is not, how it can improve its performance. Let us read to find out "How To Become A Category Analyst?"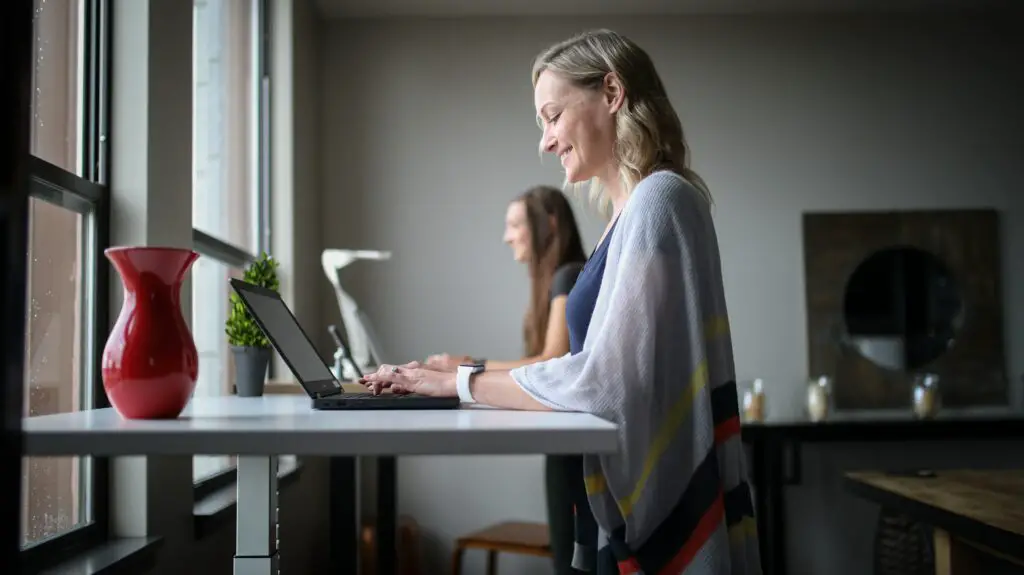 Category Analyst
The category analysts can work in the food, agriculture, health care, and retail industries. This article will elaborate on how you can become a category analyst, their job description, and their salaries.
You can become a category analyst by gaining professional experience after completing your education. You can take one step ahead if you grab a master's degree. When you create your resume and apply for jobs, you can find an opportunity to become a category analyst. Job description includes researching the market of the products to know about competitors, setting sales goals, and suggesting improvements in pricing and distribution. According to Indeed, the average basic salary of a category analyst in the United States is $64,101. These figures may also vary based on the candidate's experience, skills, education, and location.
How To Become A Category Analyst?
Being a category analyst, you must have critical thinking and analysis skills. To become a category analyst, you must pass the following criteria:
Be well Educated
It would help if you grabbed a relevant degree to become a category analyst. Usually, the category analyst is asked by employers to have a bachelor's degree with majors in fields such as finance, business, economics, etc. this bachelor's degree helps the potential candidates learn economics principles, project management, and other business skills which can help in moving forward with a career as a category analyst.
Internship and professional experience handling
To excel as a category analyst, you must gain professional experience in your related field as an internee. If you have this experience, your chances of being employed in good positions rise. You can build your skills and knowledge if you work in some business-related position like a sales representative. This knowledge can prove helpful. 
Add an extra degree
If you want to enhance your career, going for an extra degree is a possible option to practice. A Master's in finance and business can be a good source of learning advanced skills and raising your job options salaries.
Build a resume
Highlight your qualifications and polished internship or any other professional experience in your resume. This resume can be posted to job posting websites to get any positive response from employers.
Highlight your personal information, including name and email address, so you are easier to contact.
Include a brief paragraph highlighting your skills and experience as a category analyst, even if it is a few months. This shows that you kept moving forward after your studies and are passionate about advancing your career.
If you have professional experience, you must share it in your resume to highlight your accomplishments.
Do mention your education and skills in the end. The skills mentioned must be relevant to the category analyst's job requirements.
Jobs application 
When you finish your studies and develop a good resume, you can start applying to different companies for internships or direct job opportunities. You should not submit the same cover letter for each job. It would help if you changed it based on the company's job requirements. Once you have searched for a job, be dedicated to it. It will help you in becoming one.
Job description of Category Analysts
Analyze customer purchasing behavior of a specific product category. Increase sales and profit with product category strategies. 
Set sales and distribution goals
Communicate your findings to relevant teams to bring necessary improvement in 4P's.
Regularly analyze sales margins in different categories and inventory levels to optimize performance.
Category analyst has to interact with cross-functional teams to develop and execute plans for promotion 
Ensure efficient product flow by managing relationships with the vendors. Also, reduce costs and increase margins by negotiating prices with vendors.
Write weekly and monthly reports on different findings and deliver them to required departments.
Collaborate with other employees and assess the competitors of the company. 
Mention gaps in product assortment.
Provide support in developing annual category plans
Perform your duties as assigned.
Salary of Category Analyst
When you are willing to start your career as a analyst, you must get a good hand on the benefits and compensation you are expected to get when you dive into this career. You should also be aware of the job outlooks and growth expected in this field.
According to indeed, the base salary on average in the US is $64,101 per year. It is different in different states and depends on the job experience and the company in which you work.
Salaries and number of jobs by state
California has an average salary of $76,395, with 2,078 jobs for Category Analysts.
The state of New York has an average salary of $71,107 with 1,366 jobs for the Category Analyst.
The state of Texas has an average salary of $62,179, with 1,313 jobs for the Category Analyst.
The state of Virginia has an average salary of $$72,944 with 1007 jobs for the Category Analyst.
Illinois has an average salary of $71,086, with $71,086 jobs for Category Analysts.
Skills
The category analysts must possess analytical thinking skills, good communication, problem-solving, quick decision-making, and attention to detail. All these skills cannot exist at a time in a person, but having most of them can help establish yourself as a category analyst.
Conclusion
The qualification required for the job is a bachelor's degree, which can be in significant finance, math-related subjects, or finance. Job experience in sales is good because it helps develop the analytical and communication skills required by category analysts. The category analysts' working hours are usually forty hours per week, and their salaries are based on their working hours and job nature. 
The category analysts help bring good sales for the company after analyzing the shortfalls of the products' sales. The role of is significant in any company. This career is good to follow as it has a good salary from the beginning, and growth prospects are also very high.
FAQ's
What is the role of a Category Analyst?
A Category Analyst has a wide range of roles to play. For example, he has to gather data for analyzing and reporting, perform performance evaluations and look into market insights and industry trends to make decisions that keep the company ahead of its competitors. 
Which subjects can you choose to become a Category Analyst?
Business-related majors like finance, economics, management, etc., are suitable for becoming a category analyst. All these majors can be a part of your bachelor's degree, or you can have them as majors in your master's degree.
What is the basic salary of a Category Analyst in the USA?
Categoryanalysts earn around $64,101 on average as a yearly base salary in the United States of America. The salary range varies in different states between $47,648 and $78,632.
How To Become A Category Analyst?