You've decided that you're ready to take the next step in your career and apply to Amazon. Congratulations! Applying to one of the world's most innovative companies is no easy task, but if you're prepared, you have a good chance of being accepted. Amazon is a global technology business with headquarters in the United States that focuses on AI technologies, cloud services, digital advertising, electronic streaming, and e-commerce. In this article, we'll provide an overview of the Amazon application process and give you some tips on how to make your application stand out.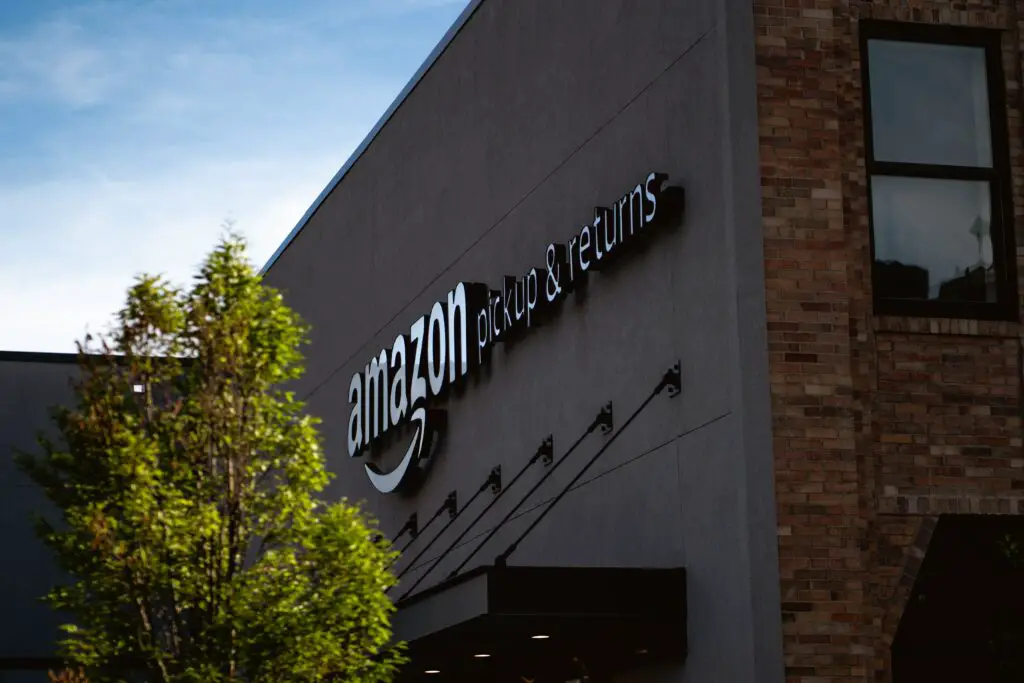 Amazon Application Process
You must complete the application process before you can begin working at Amazon. This process can seem daunting, but we're here to help you make it through. The first step is to create an account on Indeed, submit your resume, and answer a few questions about your work experience. Once you've done that, you can apply for specific positions on Amazon's website. The last step, if you accept the job offer, is to pass a background check and drug test.
If your resume and qualifications match the job opening, the next step is a phone interview. This interview is usually with a Recruiter, who will ask about your work experience and how you would be a good fit for the role. If everything goes well in the phone interview, the next step is an on-site interview. This is where you'll meet with members of the team and have a chance to ask them questions about the role and the company.
Creating an Amazon Profile
The first step in the application process is to create an Amazon profile, and it's crucial to ensure that all the information is entered accurately. Your profile will include your name, contact information, resume, and cover letter. Verify everything is accurate a second time, and take the time to personalize your cover letter to make it stand out from the crowd.
Your contact information should include your email address and phone number, and be sure to use a professional email address (no Gmail or AOL addresses). You should include information about your education, work history, and skills in the resume section. Ensure that you list your employment history in reverse chronological order, starting with the most recent experience. The skills section is a great place to list any relevant skills that you have, such as foreign language skills or computer programming languages.
Completing the Amazon Application Form
Read all of the questions thoroughly and make sure that you understand which ones are asking for more detail and which ones are just asking for a yes or no answer.
Use complete sentences when answering questions and provide as much detail as possible.
Where possible, include examples of your previous work or education experiences to back up your answers.
Verify all of your spelling and grammar as mistakes can give the impression that you're careless or unprofessional.
Proofread your application before submitting it to make sure all information is accurate and up to date. This will help ensure that you stand out from other applicants.
Resume and Cover Letter Tips and Tricks
To begin with, you should customize your resume and cover letter for the job you're applying for. Before submitting anything, make sure to double-check that your name, contact information, job history, and education information are all up-to-date and accurate.
In addition to making sure your resume is up-to-date, try to think of examples that extend beyond just the job description. If there are any projects or initiatives you completed in your past position that can demonstrate additional skills or qualities—like leadership potential or problem-solving—this is a great opportunity for you to show recruiters what makes you stand out from other applicants!
Furthermore, make sure to proofread your resume and cover letter thoroughly before submitting anything. A simple typo can be a red flag for recruiters and can take away from the professionalism of your application.
Amazon Interviews
Amazon usually conducts two or three interviews for each role and depending on the position, these may be conducted in-person, over video chat, or by phone.
Your interviewers want to get to know you and determine whether you would be a good fit for the company and its values. They may ask general questions about your previous work experience or industry-specific questions as well as behavioral questions. Be ready to answer in-depth and provide detailed examples of how you would handle various scenarios.
Sometimes, Amazon may require an additional assessment or technical exercise during their interview process. The purpose of these assessments is to evaluate your problem-solving abilities; don't be too worried if you don't get it right—the interviewer wants to see how you approach challenges and strive to figure out solutions.
Pre-Employment Assessment Tests
Tests of various kinds, such as aptitude and personality assessments, may be required of you. Your cognitive skills in areas like math, literacy, problem-solving, and logic are measured by aptitude tests. Tests of personality will assist Amazon in determining whether or not your personality is a good fit for their workplace.
If you're asked to take any of these tests, it's important to be prepared and do your best. Be honest when answering questions, as Amazon puts a high value on integrity during its recruitment process. Also, take the time to practice before taking the test so that you can be as comfortable with it as possible.
Post-Application Follow Up
Keeping track of your applications should be your top priority. The key is to have a procedure in place to make sure the business has gotten all of your documentation. It's also a good idea to send a thank you note after each interview—this can help demonstrate your initiative and enthusiasm for the job.
You should also stay in touch with the company via email or phone—this shows that you are serious about the job and are willing to go the extra mile. Don't be overly pushy, though; once or twice per week should be enough to keep them aware of your continued interest.
Finally, don't forget to stay organized! Keep track of interview questions, potential responsibilities, and other details from throughout the process so that when it's time for the next interview, you feel more prepared and know exactly what topics need to be addressed.
Being Successful After the Interview and Preparing for Onboarding
After you've submitted your application and been offered an interview, the next step is to come prepared with specifics. As an Amazon applicant, you will be asked to cite examples of your past work and provide real-world proof that you are the right candidate for the job.
Be sure to practice ahead of time and have examples ready to explain how you've solved past problems. Be ready to discuss any successes or honors you may have received in your current position with confidence as well.
Finally, when prepping for onboarding, it's important to make sure that you have all the necessary documents ready for review so that your process goes smoothly once accepted into the company. Any forms that must be completed should be double-checked.
Conclusion
Ultimately, the Amazon application process is pretty straightforward. But before you submit your application, there are a few things to bear in mind. A strong resume and cover letter should be your first priority. Amazon is looking for candidates with relevant experience and skills. Second, be prepared for the online assessment. This is your chance to show Amazon that you have the skills and knowledge to excel in the role you're applying for. Finally, don't forget to practice your interview skills. 
Amazon Application Process