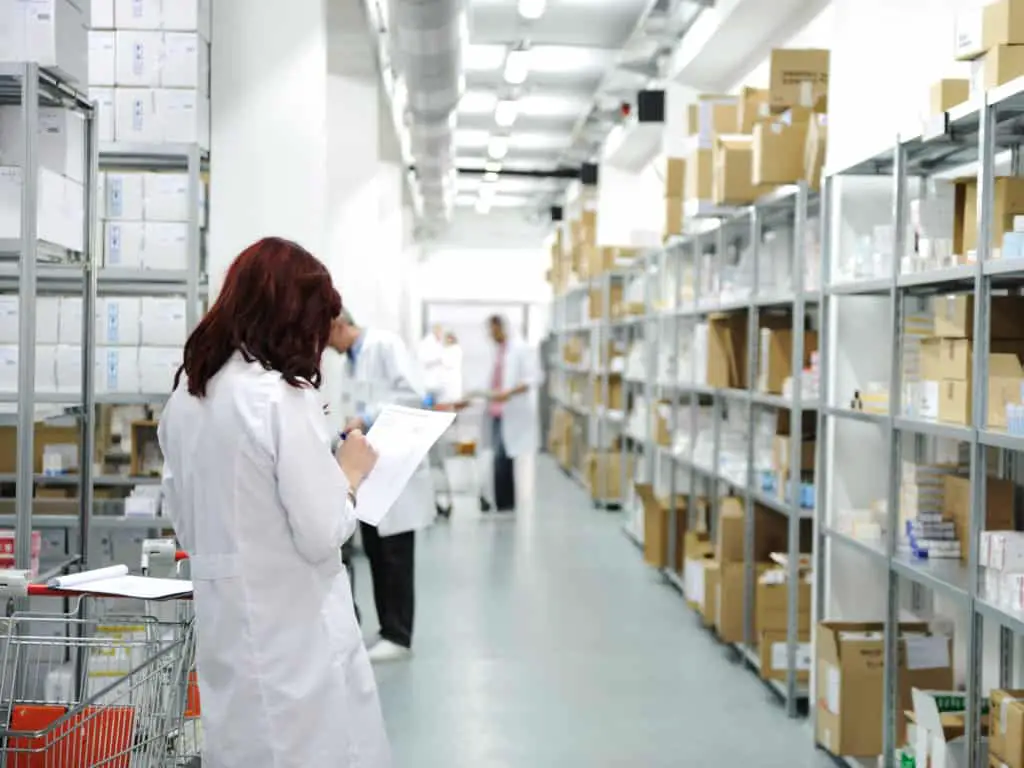 Introduction
Few of the companies ask for cover letters with a resume. It is a crucial component while applying for a supervisor's job. Though a resume impresses a recruiter, a cover letter adds a cherry on the cake. For a warehouse supervisor, it is vital to add points mentioned in the job description. In this article, we'll know how to write a Warehouse Supervisor Cover Letter?
Design a Perfect Cover Letter
Create an effective cover letter for your supervisor's job post. In this, you can mention some specializations you have done in your career. Mention your leadership qualities as the supervisor has to manage all the activities like advising and coordinating the team.
Steps to create a warehouse cover letter:
At the top left corner, mention all your details like full name, address, phone number, and date. 
Express greetings to the hiring person. 
Go on with the first paragraph, directly start with what position you are applying for and why you are applying for a supervisor post.
The body paragraph is the next step, mention your previous experiences in the field of the warehouse, also mention your achievements here. If you do not have past experiences, elaborate on your extracurricular activities. 
Now in the last paragraph summarize your letter, thank the manager.
Sign off at the end and below it mentions your name. 
Read on to discover how to write a warehouse supervisor cover letter more closely.
Contact Details:
It is the general step and must be included in every cover letter. Mention your full name, and write your address with a pin code. You can also add your LinkedIn profile or some portfolio website. Add the date of the day you are applying. All these details should be in the left top corner. 
Example:
John Baxter
California, 93657
123 456 9872| [email protected]
15th July 2021
Greetings to the Manager
Write RE mentioning your application for warehouse supervisor. Then address the hiring manager below. You can write like Dear and whatever is the name of that particular person. If you do not know the name of the recruiter, write to the hiring manager. You can try a thing, refer to the company's LinkedIn profile for the name of the hiring executive. 
Example:
RE: Application for warehouse supervisor
Dear Mr. Ronald/ Ms. Smith/ Hiring manager
What to mention in the first paragraph?
State from where you found the job details and hiring process like from the newspaper or some website. Secondly, do mention how you are the best fit for the job. In this paragraph, write about your perseverance, enthusiasm, and eagerness. Mention your strengths and weaknesses. Complete it with 4 to 5 lines.
Example:
I learned about the new opening for a warehouse manager for your company from a LinkedIn post. I am thrilled to apply here with interest. It is my assurity to make a difference to your organization. With my experience in the warehouse field, I can be a suitable supervisor in your company.
What does a body paragraph look like?
Stress on your past experiences more as a warehouse supervisor than you must have a few years of experience. Do mention what tasks you handled during your tenure. How will your skills help in the company's rise? 
Example:
With 3+years of experience as a warehouse manager, I have developed soft and hard skills. My experiences and skills make me a suitable candidate for this job. I have excellence in operations management, quality assurance, and teamwork. My previous roles helped me to strengthen my communication skills and manage time efficiently.
Have a Clarity so that Company Reverts to You
The last paragraph shows your interest in applying for the position. In short, explain your importance to get hired. Politely write a sentence asking for an invitation to an interview. Thank the hiring executive. Use words like sincerely, Respectfully, kind Regards. 
Example:
I am excited to work and apply my talent there. Please view my resume that is attached with this cover letter. I Look forward to hearing from your company. 
Thank you for viewing my application. 
Sincerely,
John
Conclusion 
Warehouse supervisors ensure the smooth functioning of daily operations. They have to make sure the trading of goods happens effectively. Their task also includes engaging in the improvement of the company. Do follow the above-shared steps to get noticed by the recruiter.
FAQ's
Does a person need a qualification to be a warehouse supervisor?
Basic education is a must, one needs to complete a high school diploma. No such specialization is required to be a supervisor. If the degree is in management or business then priority is given to that person. A prior experience in warehouse management is also essential.


What should be the length and font of the cover letter?
Use a font that is easily readable and appropriately choose the size. The most preferred fonts are Times New Roman, Calibri, Verdana, Helvetica, and Arial. The font size should be 11 or 12 and ensure a border with 1-inch margins. 


What are the skills required to be a warehouse supervisor?

Computer Knowledge
Communication Skills
Leadership Quality
Knowledge of Warehouse



Why are cover letters essential for warehouse supervisors?
Cover letters will speak more about you. It also shows how your words will impress the recruiter. Make sure to include all the points that the company needs you as a warehouse supervisor. It will show how you are! interact in interviews while speaking for yourself. 


What should you not include in your cover letter?
You must restrict using Family information, past salary, and do not ask them any questions related to job or salary. Don't be overconfident and mention some short paragraphs. Do not over exaggerate, and speak loudly about the company and your skills.


Can the cover letters be of 2 pages?
No strictly stick to a one-page cover letter. More than two pages of a cover letter can lower your chances of hiring for the supervisor position. The ideal length is 1 page or 3/4 th of the page. Complete the cover letter in 3 or a maximum of 4 paragraphs. 
Warehouse Supervisor Cover Letter- Sample Letters