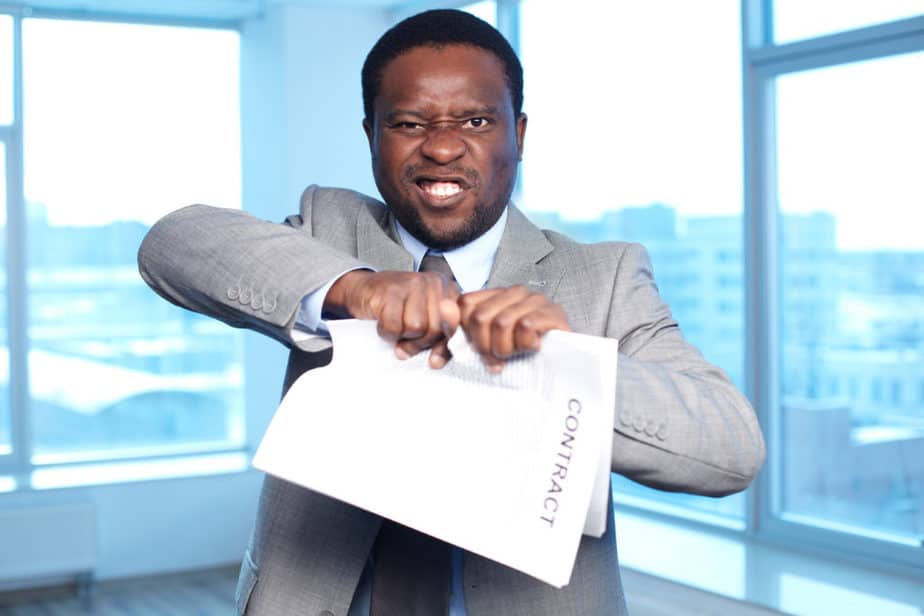 Honeywell International Inc. is an American-based company. Its headquarters are present in Charlotte, North Carolina. It deals with businesses like aerospace, safety and productivity, home and building technologies, performance materials and technologies, etc. 
Honeywell is committed to integrity, diversity, and respect. It believes that ethical conduct helps to manage operational environments in the business. It complies with all the ethical and legal laws and encourages all the associates, customers, and business partners to do the same. It strictly adheres to all the ethical policies and if any employee violates these policies, it addresses with strict action, even may be subject to termination of employment. In this article, we will see the Honeywell Termination Policy.
Honeywell's behavior requisites
Honeywell believes in eight behavioral conduct-
Have a winning passion- Honeywell encourages to have a to-do attitude. Employees should never give up on anything, instead, they should develop a curious nature to solve challenges.
Be a Zealot for growth- Employees should understand the requirements of customers and act accordingly. They must promote trust and create value for the customers.
Think big, then make it happen- Employees should work with innovation and agility. They must strive to translate their innovative ideas into realistic solutions.
Act with urgency- Employees must act fast and avoid ambiguity. They must not delay any work and respect deadlines.
Be courageous- Employees must always strive to do the right thing. They must be courageous enough to challenge impossible objectives. 
Go beyond- Employees must put much effort into closing the deals and delivering the results to clients.
Inspire greatness- Employees must strive to develop their skills, inspire others, and achieve what no one has achieved toa date.
Become your best- Employees must be humble and work on the received feedback from others. They should not get disappointed and bounce back from opportunities.
Honeywell encourages all the employees to act according to these policies with integrity and respect. Employees must comply with all the policies and practices. Failure to comply with the policies may have serious consequences, including disciplinary action and termination of employment.
Honeywell Termination Policy
Let's see the Honeywell Termination Policy.
Termination due to negative behavior
Honeywell promotes a positive, safe, and healthy work environment. Employees must respect each other. It respects diversity and inclusion. It believes that diversity is reflected in the various backgrounds, skills, and experiences of the employees. It strives to provide a work environment free from harassment and discrimination.
Honeywell does not tolerate any sort of discrimination based on religion, age, race, gender, sexual orientation, nationality, etc. It does not tolerate any physical, mental, or verbal harassment activity. Any kind of abusive comments, jokes, slurs, etc., is strictly prohibited. Sexual harassment activities like inappropriate physical contact, requests for sexual favors, etc., are strictly prohibited. 
Substance abuse is strictly prohibited. Use of alcoholic beverages, illegal drugs, counter medications, etc., inside the work premises, is strictly prohibited. Any act of threat is also strictly prohibited.
Individuals who engage in activities that influence the work environment adversely may be subject to serious disciplinary action, even termination of employment.
Termination due to integrity breaches
Every employee must strive to safeguard the company's property. Be it a physical or non-physical asset, every property must be safeguarded. Physical assets like computers, laptops, telephones, other electronic equipment, etc., be protected from theft, loss, damage, and destruction. Any such loss or damage must be reported immediately. 
Confidential information must be protected from disclosure to the people who do not have the need to access it. The company's business plans, marketing plans, product designs, employees' information, customers' information, etc. are considered to be confidential. Intellectual property like the company's patents, trademarks, copyrights, logos, slogans, etc. must be protected from infringement.
Electronic communications such as emails, texts, faxes, etc. must not be altered. Storage media, devices, systems, etc. must only be used after approvals. Posting confidential and non-public information on social media is also strictly prohibited. Employees must refrain from insider trading.
Any sort of security or confidentiality breach may be subject to serious disciplinary action, even termination of employment.
Termination due to corruption
Honeywell believes in fair and honest practices for its business. Employees are strictly prohibited from engaging in corruption or bribery activities. Employees must not indulge in offering or accepting gifts, favors, entertainment, etc. for business-related work. Bribing any government or non-government official is considered a crime. 
Employees must not falsify any documents for financial records, payments, reimbursements, etc. Employees must cooperate during investigations and audits. They must not engage in any fraudulent activities. All the tax, business, and financial records must be properly maintained.  
Any lawful behavior may be subject to serious disciplinary action, even termination of employment.
Frequently Asked Questions
What is an NDA?
Answer. NDA stands for Non-Disclosure Agreement. It is an agreement that is signed by all individuals associated with the company to protect the confidential, suppliers, customers, and third-party information from disclosure.
Who all should follow Honeywell's code?
Answer. Honeywell's code should be followed by the company's employees, shareowners, suppliers, third parties, communities, and clients.
Also read
What is Honeywell Termination Policy?