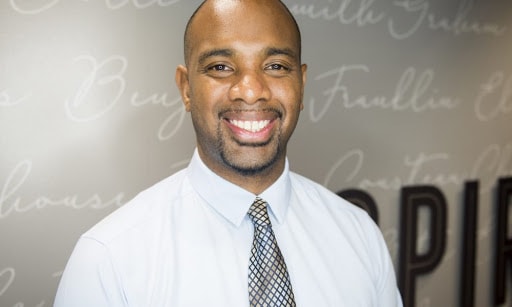 Wondering how to become a teacher in texas? Read the interview with Derrick, English teacher based in Texas
How was your University time?
My time at university was interesting because I had no idea what I was getting myself into. I am from a small town in Louisiana and everyone always said, "if you want to have a good life, go to college and you will make a lot of money." They didn't tell me that I should have an idea of what I want my future career to be, it will require lots of studying and sacrifice, and also there are a lot of distractions. 
But with all that said, I was able to graduate a year later than expected because I think I spent a year being "distracted" and almost flunked out. 
The most important lesson I learned from my time in college wasn't a life changing lesson from one of my professors. I learned more about myself than anything. For example, when I was close to being sent back home because of how low my gpa was; I learned that I am a fighter and if I have a goal then I have the grit, resiliency, and fortitude to fight to accomplish my goals. I learned to develop a system of accountability for myself to ensure my success. I also learned that whether I passed or failed in school or life was up to me, not anyone else. 
You might not find those lessons listed in your course catalogue, but those are the lessons that will help you overcome ANY challenge you are presented with in school, life, or business.
Why did you choose a career as Teacher?
Unfortunately, I wasn't able to decide on a career path while I was in college. I took every career assessment I could find to try and find the "perfect" career path. My life's journey has taught me that I wasn't meant to fit inside a particular box. 
I am an educator, innovator, and entrepreneur. I didn't know this while I was in college, it took me a while to figure out. 
While in college a friend of mine suggested that I become a teacher, but I decided not to pursue this path at the time because everyone said teachers don't make a lot of money. Ok, I'll be honest, they weren't lying! But, 5 years after graduating and working jobs I hated, not because the jobs were bad, but because at the end of the day they felt pointless. I took some time to reflect on why I felt this way. I realized that I enjoyed helping people and I wasn't helping anyone.
My brother-in-law who was a teacher at the time suggested that I give teaching another chance, and so I decided to substitute and see how I like being in a classroom. I LOVED IT! I couldn't believe it. So, I became a teacher, and I have loved every moment of it for the past 9 years.

I had heard the horror stories of homeless students and the financial struggles their families faced and I wanted to do something about it. I believed that if our students and their families understood how money works better then maybe their financial situation would improve. 
Back in February 2019 I saw that TD Ameritrade was hosting an innovation contest, and I decided to submit my idea to create a mobile financial literacy app for teens and their parents. Out of 135 applicants I was one of the top 3, and I won the Grand Prize for my idea called, Plan-It. 
Now, I am currently leading my own financial education startup called, Seedlyng Financial Literacy and our mission is to close the financial education gap for as many students and parents as possible!
Books that helped you?
Rich Dad, Poor Dad, by Robert Kiyosaki
As a Man Thinketh, by James Allen
It's Not What You Sell, It's What You Stand For, by Roy Spence
Advice for someone looking for a job?
Looking for a job today is a lot different than when I first started out. Today you have to monitor your social media activity very closely. Unfortunately, the internet does not forget and something you posted online in middle school could come back to haunt you on your first job interview. 
Once you do get the interview, BE YOURSELF! This is the best advice I have ever received. Why? If you are your authentic self then if they don't choose you, then you weren't meant to be teammates. If you are just putting on a show then one of two things can happen:
You get the job and you hate it because you have to continue the charade everyday 
You get the job and you hate it because deep inside you just wanted money and you knew this wasn't the job you wanted for the rest of your life
So, BE YOURSELF and let the chips fall where they may!
Quote: 
"We as parents and educators have to also practice what we teach. We have to share with our kids our moments of perseverance that challenged us and how we pushed through. We have to let them know we have failed, but we learned from it and became better for it."
Derrick Wesley is the owner and founder of iMar Learning Solutions. The mission of iMar Learning Solutions is to help others to INVEST in the POWER of themselves. Derrick and iMar Learning Solutions gained national recognition by becoming the inaugural winner of TD Ameritrade's Innovation Quest. Derrick pitched his idea called PLAN-IT, a financial literacy application for users as young as 5 to retirement age, to over 2,000 attendees. He partnered with a tech company to help build the PLAN-IT application. Plan-It is currently available for download at Seedlyng Financial Literacy.
Derrick was born and raised in New Iberia, Louisiana. He's a graduate of the University of Louisiana. He now resides in Dallas,Texas with his wife and 2 children. While iMar Learning Solutions is growing Derrick still works as a 6th grade reading teacher.
Also read How I got a job as a university lecturer without having a degree
How I Got My Job Interview with Derrick Wesley