Introduction
The comparison between computer science and software engineering is pretty popular among the youth, students, educational systems, and industries. Without a deeper dive, both lines of study or profession are similar and confusing simultaneously. However, they sure have their discrepancies which we are about to unravel. Let us know 'Computer Science Vs Software Engineering – What's The Difference?'.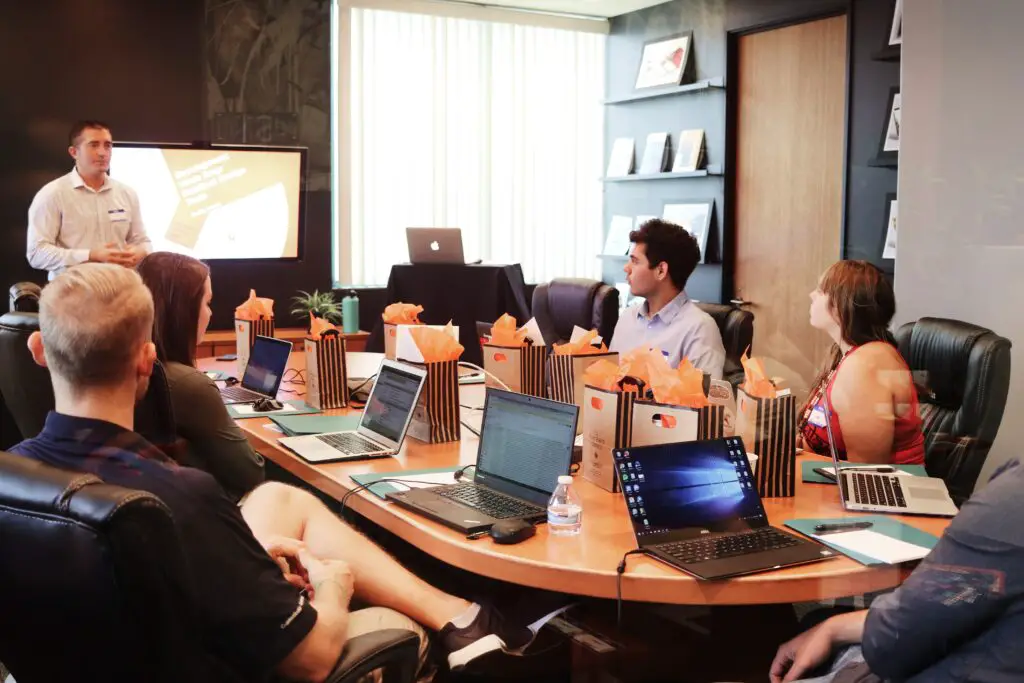 Computer Science Vs Software Engineering – What's The Difference? 
Computer science is more elaborate and theoretically focused, while software engineering is an extension of computer science that focuses on software processes and architecture.
Computer Science: What Does It Mean?
See computer science as the core of every digital operation today. It lays the background for more updated, complex, and practical data usage. It is the general study of computers, digital frameworks, hardware, software, data processing, and more. So computer science takes you from the core to all parts of digital frameworks. 
Computer science studies data processing and usage, algorithms, networking, artificial intelligence, and other digital architecture. 
Software Engineering: What Does It Mean?
This is a cut out from the encompassing computer theory. It's more focused on software design and applications, although computer hardware is factored into the study. Software engineering involves building software applications and every operation around the software framework. 
How Is Computer Science Different From Software Engineering?
Several parameters can help draw a separation line between computer science and software engineering. Studying and visualizing these parameters will give a clearer and more practical picture of how they work, where they fit in, and their entire framework. 
Theoretical Basis
It's safe to say that computer science is more theoretically inclined than software engineering. Computer science starts from its roots and educates on the different aspects of computer architecture. So computer science will teach the theory behind how the system works. This includes how data is processed, the history and origin of computer languages, how the hardware and software structure works, etc. 
Conversely, software engineering is streamlined and focuses on computer software. So, software engineering picks the theory provided by computer science and gets to work. It's more practical and applies the theory to building software, networks, and other digital packages. 
Study Extent And Specialization
Computer science deals with the interaction of every component of the computer system. So it covers both hardware and software studies. A computer scientist has an idea of how every component works. 
Software engineering is specialized as it revolves around the software architecture of the computer system. So a software engineer will mainly deal in software.
Job Roles
A software engineer can work in many organizations where computer scientists also work. However, their duties create a difference. A computer scientist can perform a broader range of responsibilities than a software engineer. For example, a computer scientist can handle data processing and analysis, cloud computing and data storage, evaluate computer devices, test theories, etc.
In contrast, the software engineer is restricted to handling software-related projects- building and developing software programs. They also engage in programming, but their roles are not so broad. 
How Can You Become A Computer Scientist?
Choosing a career in computer science is a worthwhile adventure. It's one of the ever-relevant fields present in every industry. Computer science is a lucrative career for those in search of wealth, and it's a fulfilling career for those in search of adventure and fulfillment.
Learn: Get Your First Degree
Getting your first degree means going to college to study computer science at a professional level. A bachelor's degree in computer science is the minimum requirement outlined by several organizations. Undergoing a degree program will expose you to several aspects of computer science, whether or not you did it in elementary or high school. 
So seek admission to a good college or university to study computer science and bag your first degree. Some requirements to study computer science include
High school certificate
Good scores in prerequisite subjects
SAT exams etc
You can check the college's requirements as it differs from school to school.
Enroll For Extra Coding Programs
There are coding programs that can help build your coding skills. Colleges work with a curriculum that may not pay ample attention to coding as there are different areas they have to touch. So extra effort in enrolling for coding classes with take you to a whole new level.
Keep Learning: Get A Second Degree
Although your first degree can get you a job, a second degree boost your chances, experience level, and organization's zeal to seek your services. So get a Master's degree and show the world what you are made of.
Apply for Internships or Jobs
You have studied and gotten all the skills and degrees; now it's time to get a job. You can start with entry-level jobs or other jobs that suit your experience. 
How Can You Become A Software Engineer?
It's almost the same process but with a little tweak. You can start by earning a degree in computer science or other related disciplines. Since software engineering is more practical than theoretical, you'll need to enroll in some external software engineering programs. For example, you can get certified by external bodies such as Amazon Web Services, etc. 
Internships with boot camps should follow to build practical experience for the workplace. Then you can seek jobs.
What Are The Job Opportunities And Outlook For Computer Science?
Computer science keeps pulling strings as every sector embrace digitization. So computer science is everywhere. Let's reference the US labor market for computer science careers. The market is buoyant for computer science as employment rates and openings continue to grow.
It's estimated that there will be over 500,000 new jobs in the coming years. This portrays up to a 13% increase till 2026.
There are several job opportunities, such as 
Computer programmer
Systems manager
Database administrator
Security analyst (cybersecurity)
Data scientist. Etc
What Are The Job Opportunities And Outlook For Software Engineering?
Software engineering is still as hot as computer science regarding opportunities and employability. The market projects employment growth of 25% till 2030. No occupation competes with this growth rate.
There are several job opportunities, and you can find a place to fit in.
Mobile app developer
Web developer
Video game developer 
Software Developer
Computer programmer
Blockchain analyst etc.
Conclusion
Computer science is different from software engineering. However, they are both fantastic careers. Spot the differences as outlined in this article, and it can help you decide on which path interest suits you. 
Frequently Asked Questions
Which Is More Difficult, Between Software Engineering Vs Computer Science?
None is more complex than the other. You can be successful with hard work
Who Earns Higher Salary Between A Software Engineer And A Computer Scientist?
From records, a computer scientist earns a little bit higher than a software engineer. 
Is There A High Chance Of Getting A Job With A Computer Science Bachelor's Degree?
Yes, since the computer science role is in high demand. 
Computer Science Vs Software Engineering – Know The Difference