General surgery is a surgical specialty requiring a wide variety of expertise. Let us know more detail about 'What Are The Salaries For General Surgeons?'.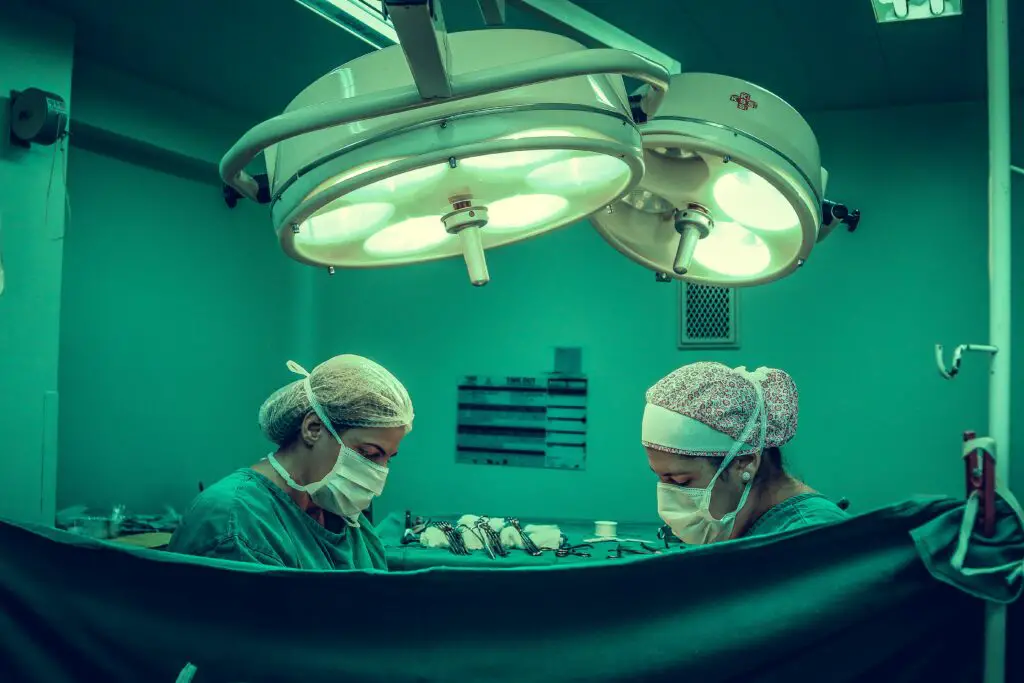 What Are The Salaries For General Surgeons?
The stomach, esophagus, liver, bowel, colon, pancreas, gallbladder, and bile ducts are the main organs general surgeons focus on during abdominal operations. They occasionally perform thyroid surgery as well, however, this depends on the accessibility of other experts.
General surgery demands broad expertise while taking into consideration how invasive operations may affect other areas of the body to address illnesses of the abdomen. 
This is a difficult profession since the concerned organs are so interrelated.
What are the Salaries For General Surgeons?
The annual salary for a general surgeon is around $250,000. This includes a range from $130,000 for the bottom 10% to around $450,000 for the top 10%.
The specialization a general surgeon chooses, the location of their practice, and their level of expertise all have an impact on their pay. 
Changes in general surgeon pay may also be influenced by the industry they work in and, in certain situations, the branch of the sector they are a part of.
What effects the salaries?
Education and Area of Specialization 
Like most medical professionals, a general surgeon must complete a residency before becoming licensed to practice. However, general surgeons' residency programs can last for five to seven years and call for a more extensive knowledge foundation than most.
General surgeons give specialization considerable thought. There are many possible sub-specialties for general surgeons to concentrate on, including transplant surgery, colorectal or laparoscopic surgery, endocrine surgery, and cardiothoracic surgery.
However, depending on the region and population, trauma surgery may rank among the most profitable specialties.
Level of Experience and Position 
Experience plays a major role in salary benefits with a possible salary difference of almost $150,000 between experienced and non-experienced general surgeons.
A beginner surgeon, for instance, will be at the bottom end of the scale and make between $125,000 and $160,000 annually. However, the salary for general surgeons with ten or more years of experience will increase to the $255,000+ range.
Another factor that can affect pay increase is position. Leading a group of people or operating alone as a general surgeon in a small clinic with several other doctors each has its benefits.
Industry 
General surgeon compensation is not significantly influenced by the industry.
Like position, working in a group setting with other doctors or surgeons might result in better pay, with an average salary of $237,800. Specialty hospitals offer $240,000, which is a little more. 
Employment Location
A general surgeon's income will be significantly impacted by their place of employment, with wages ranging from $150,000 to $260,000.
The highest mean surgeon pay is in Georgia, where it is $260,000, followed by Idaho, where it is $250,910. Third place goes to Wisconsin with $240,800.
In general, general surgeon services are more in demand in urban regions than in suburban or rural areas, and as a result, earnings in urban areas are often a little higher.
General Surgeons' Work Environment
The majority of general surgeons' jobs will be in private clinics and hospitals, however, some will also operate in private practices. They will live in neat, well-lit settings.
They won't be able to sit and take a break while the patient is being operated on because they must spend a lot of time standing during the operation.
General Surgeons' Work Schedule
Depending on their specialization and the overall demands of the day, general surgeons usually put in more than forty hours each week.
For instance, a vascular surgeon normally keeps a well-organized schedule with roughly predictable start and end hours. 
However, trauma surgeons may become involved in a lengthy operation toward the end of their shift, necessitating numerous hours of overtime. Almost all general surgeons are required to spend some time on call, and some may even have to work nights and weekends.
What is a General Surgeon's Job Description?
A General Surgeon's responsibilities include:
Recognize illnesses and injuries of the internal organs and recommend treatment or surgery.
Based on the patient's tests, records, and examinations, determine whether surgery is necessary.
Request and review imaging tests like CT scans, MRIs, and X-rays.
Conduct tests to determine whether patients are healthy enough to have surgery, then explain the process and go over the risks.
Establish the type of surgery that will be performed and the personnel that will be needed, including anesthesiologists, nurses, and other specialists. 
Plan the procedures, schedule the operations, coordinate the staff, and order the necessary equipment and supplies.
Place prescriptions for sedatives, special diets, antibiotics, and other medications for pre and post-operative care.
Carry out procedures using approved techniques.
Speak with and help other medical professionals.
Establish and maintain patient records.
Take part in surgical technique-related research studies.
Suggest specialists and other professionals to patients.
General Surgeons' Job Requirements
To become a General Surgeon you must have done the following:
Earning a bachelor's degree and a medical degree. 
Completion of a 5-year general surgery residency program. The head and neck, endocrine system, abdominal cavity, breast, alimentary tract, skin and soft tissue, critical care, comprehensive trauma management, surgical oncology (management of surveillance, screening, rehabilitation, surgical therapy, and follow-up with cancer patients), and vascular system are among the specialties covered. 
Each of the surgical specialties has different residency program requirements; for instance, thoracic surgery needs 5 years of general surgery training in addition to 2 years of study in thoracic and cardiovascular surgery.
Conclusion
Now we've learnt about 'What Are The Salaries For General Surgeons?', All general surgeons are highly qualified experts with extensive training. General surgeons are the leaders of complex multidisciplinary teams, hospitals, and healthcare systems because they lay a strong emphasis on treating the full patient.
Coordinating complex surgical care is one of their shared responsibilities, whether it is for GS, oncology, transplant, or trauma.
It can take many years to become a general surgeon, thus dedication is essential for success. It is also a highly rewarding career with a high salary because of how demanding it is. 
FAQs
What is the hourly salary of a general surgeon?
According to Payscale's compensation data, general surgeons working in general hospitals typically make between $12.50 and $67.50 per hour.
General surgeons often earn between $35 and $105 per hour on average when working in the healthcare sector. Hospital professionals are paid from $8 to $125 per hour.
What do general Surgeons do daily?
Every day, they see patients, diagnose ailments and discuss surgical treatments, execute necessary surgeries in the hospital's operating room, or check on patients' recovery in their clinic or at the hospital.
What Are The Salaries For General Surgeons?