Becoming a Crime Scene Photographer requires great courage and will. As not everyone is cut out to observe a crime scene every day and also look for evidence at the same time. Therefore, photographers must have to be professionals to work in this field. This seems like a tiring job both for the mind and body. But there are still people out there that find interest in this job. Also, they get paid decently for their job. But, how much do Crime Scene Photographers make? Let's learn about 'Salary Of A Crime Scene Photographer'.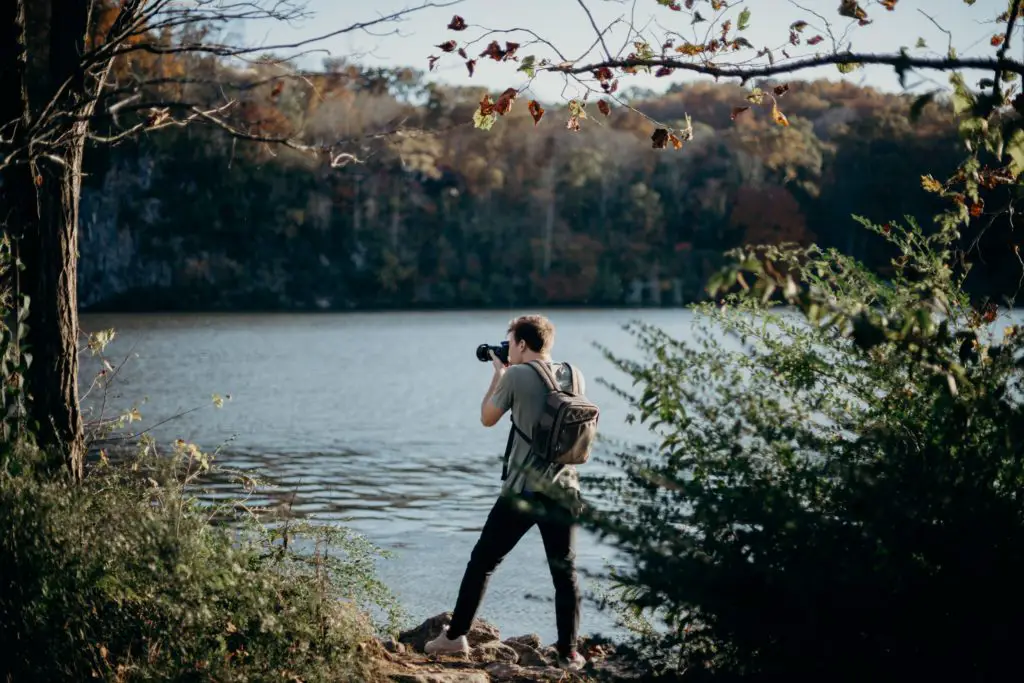 Salary Of A Crime Scene Photographer
The average pay one might get as a Crime Scene Photographer lies between $19,000 to $135,000. Although this is just the average value, it is a high chance that your first salary might be between this number. 
The salary of a Forensic Photographer: divided into levels
But, how can you determine your expected salary for this job? Just like every other job out there, the salary or pay of a Crime Scene Photographer is dependent on the level of a person's occupation. Three levels are divided based on the individual's experience and knowledge. Let us take a brief look at these levels.
Basic Level: also known as entry-level, it is the first level of your job. As a basic level Crime Scene Photographer, your pay would be the lowest. It would be because you have little or no experience. One reason may be because you don't have the proper degree or knowledge needed to become a Crime Scene Photographer. The salary of an entry-level forensic photographer varies between $25,000 to $35,000. However, it can get as low as $18,000 in some places. 
So, what are the perks of doing an entry-level job? One of your best advantages is that you are still in the learning phase. You can learn more during fieldwork and also get paid for it. Although the salary would not be so great, it is good enough for new photographers. Usually, students or people that are new to this profession get appointed as basic level photographers. 
Intermediate level: this is the second level after the basic level. Forensic photographers at this stage receive a moderate salary for their work.  An intermediate-level Crime Scene Photographer makes about $51,000 to $112,000. 
This also depends on the total experience you have. As individuals with more experience are prone to getting paid more than new photographers. Once you've reached this level, you start working as a professional. That means you have more responsibilities and work to do.  Also, as a professional, you must have learned forensic photography and everything related to criminal justice. Having a degree in criminal law adds a plus point to your career. 
Senior level:  the third and the highest level of a Crime Scene Photographer is the senior level. Photographers of this level are expected to receive the highest salary they can get. Once you've reached this level, you can expect yourself to be paid about $115,000 to $135,000 for your work. 
Most senior forensic photographers are well experienced in their work. They have more knowledge and experience than those basic or intermediate-level forensic photographers. They are also more professional in their work. 
Factors with direct relation to your salary 
The salary of your job is divided into three levels. And all these levels are dependent on two main factors. Once you compare yourselves to these factors, you can see where you stand in your journey to become a Crime Scene Photographer. Therefore, let us take a brief look at these factors: 
1. Knowledge
As a Crime Scene Photographer, you must have the required knowledge of your field. The person must not only know about photography, but they also need to learn about criminal laws and court procedures. Hence, you can't become an expert until you've acquired a degree in criminal justice and a photography certificate. 
Your knowledge has a great role in deciding your salary. Individuals with more knowledge of this field are prone to getting more jobs than those who do not have a degree. You can also gain more knowledge by doing some fieldwork before starting as a professional. 
2. Experience 
The second main factor is Experience in this field. If you are new, then you may not be paid well as any experienced photographer. This is because people with more experience are more experts in their field of work. And experts are engaged in more complex cases which also gives them a reason to demand reasonable pay for their services. 
 The work of a Crime Scene Photographer requires them to be flexible, reflexive, and quick-witted. They are supposed to do field work and they must be prepared for every case, both mentally and physically. And a new photographer might not be able to handle such a complex environment. Therefore, if you are new in this profession, it is suggested that you do internship projects to gain experience in the work first. 
Freelance Crime Scene Photographer
Usually, Crime Scene Photographers are hired by police, insurance, or fire departments. However, you can also work freelance in this field. All you need to do is build up your platform and make yourself known to police departments or any other investigation departments. Freelancers usually get paid according to the level of difficulty of their work. So, if you charge for projects after thinking them over, you can also earn more than the usual pay of an employed Photographer. 
Conclusion 
In the end, becoming or working as a Crime Scene Photographer isn't an easy task. And the salary is not consistent for everyone. But it is highly dependent on your skills and experience. Some people even get paid higher than the average amount discussed above. But it all depends on the individual. So, if you want to become a Crime Scene Photographer in the future and also get good pay out of it; then start working towards boosting your skills from the start. 
FAQs (Frequently Asked Questions):
Do Crime Scene Photographers get paid well?
We can't say whether a photographer is being paid reasonably according to their services. As the average salary of Crime Scene Photographers is inconsistent, the only way of knowing the future salary is to compare their skills to the factors like technical, academic, and social knowledge and experience of the person. 
How long will it take for a person to become a Crime Scene Photographer? 
It takes about four to five years for a person to become a Crime Scene Photographer. That is if the individual does a three-year degree course, a one-year photography course, and possesses one year of experience working as a Forensic Photographer. 
What is the lowest salary of a Crime Scene Photographer? 
The lowest one's salary can get in this field is about $16,000. 
Are Crime Scene Photographers in high demand? 
In today's world, where all kinds of accidents and other crimes have increased, there is indeed a need for more professional Crime Scene Photographers. 
Salary Of A Crime Scene Photographer- Know More About It