In contemporary times because of the increase in the number of diseases, the highest-paying profession is medicine. The surgeons are introduced to a world with reliable pay that is also quite alluring. The average salary for top surgeons is approximately $803,791 but depending on their speciality, surgeons come in a variety of forms, and each type has a unique pay scale. Let us know about "Salaries For Top Surgeon"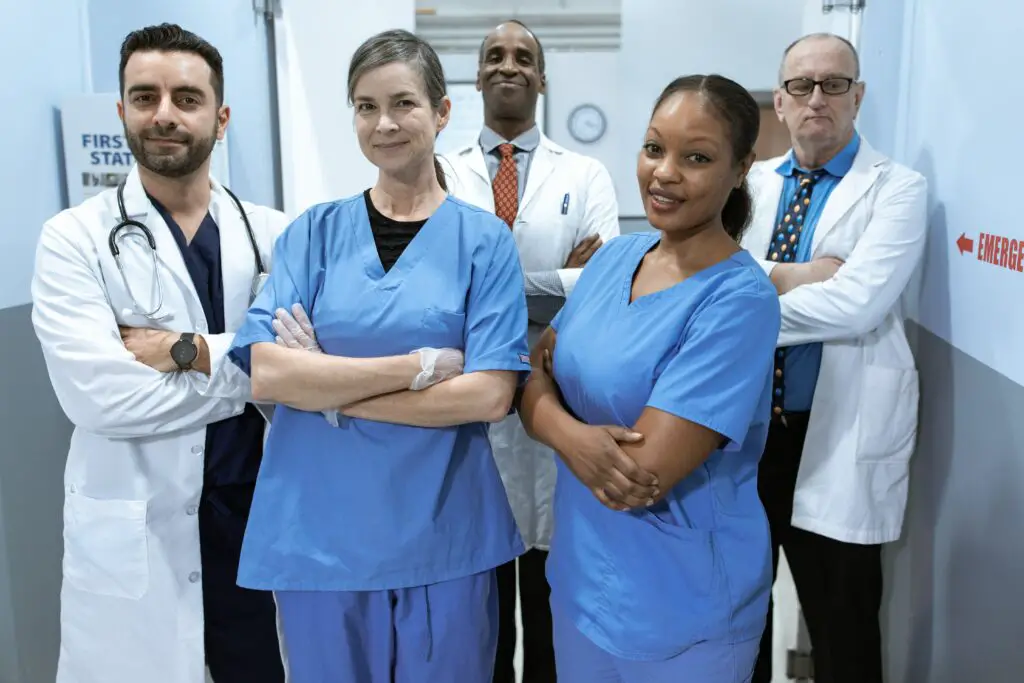 What Does A Top Surgeon Get Paid?
In the US, a Top Surgeon receives an average salary of $803,791. The average bonus for a Top Surgeon is $163,064; this is equal to 20% of their annual salary, and 100% of those surveyed said they receive bonuses every year. San Francisco has the highest average total remuneration for top surgeons at $966,999, which is 20% higher than the US average.
What Is The Work Speciality Of Surgeons?
A surgeon is a doctor who performs surgeries as their main form of treatment. They are specialized doctors that concentrate on performing procedures throughout their training and clinical work. The conditions they treat range from malignant tumour removal to hip replacements to shattered bones. Thus, a surgeon is someone who performs operations on the body's interior and external organs.
Additionally, surgeons can focus on particular types of operations. For instance, neurological surgery affects the brain and nervous system, cardiovascular surgery affects the musculoskeletal system, and orthopaedic surgery affects the musculoskeletal system
What Is The Average Surgeon's Salary?
A 2021 estimate from Doximity states that surgeons can earn anywhere between more than $450,000 and almost $800,000. Some surgical specialities rank among the highest-paying professions in the healthcare sector. For instance, the average salary for neurosurgeons was $773,201, while the average salary for thoracic surgeons was $684,663. In contrast, the average yearly salary for general surgeons, which is still among the wealthiest speciality, is $451,151.
What Is The Pay Scale By Medical Speciality?
There are large variations in the average specialist pay as per different sources of data. According to Medscape, plastic surgeons earn $526,000 annually and as per Doximity, it is $556,698. That represents a difference of more than 5%. Paediatricians earn $221,000, according to Medscape, and $251,000, according to Doximity. There is a difference of 14% in it. Thoracic surgeons are reported to earn $511,000 by Medscape. 633 620, according to Doximity. That represents a difference of about 19 per cent. Orthopedists are reported to earn $511,000 by Medscape. Doximity reports a 24 per cent increase to $633,000
In either case, surgeons put in more hours than professionals in almost every other field combined. However, you also hold the highest salary position.
How To Increase Physician Income?
Negotiating your compensation and the details of your contract is one of the most crucial things you can do to increase the amount of money you receive for your labour. Many physicians end up with terrible contracts that result in unfair compensation, expensive costs, and non-compete clauses that limit their future employment opportunities.
What Do Surgeons Earn?
The 13 years of schooling that also includes challenging exams and residencies is worth becoming a surgeon. They experience protracted periods of rigorous academic study and residency labour. According to the American Medical Student Association, more than 86 per cent of graduates have student loan debt. The average student in medical school owed $190,000 in student loans as of 2016. However, this does not imply that you should give up on your desire to become a surgeon. Having student loan debt can be a smart investment in the future. The only thing left to do is calculate the return on investment.
Earning by the level of experience 
The amount of experience a surgeon has an impact on their compensation as well. This can include how long they've been employed or the kinds of talents they pick up along the way. Accordingly, a surgeon with one to four years of experience can expect to earn $101,736, five to nine years, $150,000, ten to nine years, $275,000, and twenty years or more, $395,000.
For instance, having expertise in emergency or trauma can increase your pay. An emergency and trauma surgeon can earn up to $491,318 per year, compared to a general surgeon's average salary of $221,093. 
Earning by Place
The state, city, and type of facility in which a surgeon works are just a few of the variables that can affect how much they are paid. The top States for Surgeon pay are Wyoming, Wisconsin, South Dakota, Utah, and South Carolina
What Is A Surgeon's Annual Salary?
According to the Bureau of Labor Statistics, surgeons in the lowest 10% percentile may expect to earn $94,960 per year, while those in the top 90% earn around $208,000. This indicates that surgeons typically earn a mean yearly salary of $255,110. According to PayScale, doctors in the bottom 10% earn $87,000 a year, the average surgeon earns $221,093, and the top 90% earn $511,000 annually.
Doctor incomes managed to rise in 2021 despite the stress that medical professionals experienced and the rising levels of burnout they experienced during the coronavirus epidemic. The amount that medical professionals make annually might differ greatly depending on several variables, including where you live and the speciality you decide to pursue. The remuneration for surgeons varies depending on their chosen speciality.
Conclusion
The entry-level general surgeons typically make $246,000 in base pay, although the national average for all general surgeons is more like $351,000. The highest-paid medical speciality in the world is neurosurgery, which pays an average of $746,544. Thus, surgeons make a nice sum of money annually on average. 
Frequently Asked Questions
Q1. In the USA, are doctors wealthy?
A little more than half of the doctors polled have a net worth under $1 million. The majority, nevertheless, is above $1 million (7 per cent are above $5 million). It also comes as no surprise that the speciality with higher earnings typically has the biggest net worth.
Q2. What surgeon will earn the most money in 2022?
According to statistics of the 2022 Physician Compensation Report, plastic surgery continues to be the highest-earning speciality, with annual earnings of $576,000. Orthopaedics comes in second at $557,000, followed by cardiology at $490,000.
Q3. What does a renowned surgeon earn in the USA?
Top surgeons in the US earn incomes ranging from $692,829 to $988,104, with a typical pay of $789,699 each year. The median annual salary for Top Surgeons is $789,699, while the top 83 per cent earn $988,104.
Salaries For Top Surgeon -Know More About It