We should include Recovery Coaches' salaries when discussing salaries of different professionals since they work with many clients, and their jobs can be hectic. Let us know about the 'Salaries For Recovery Coach'.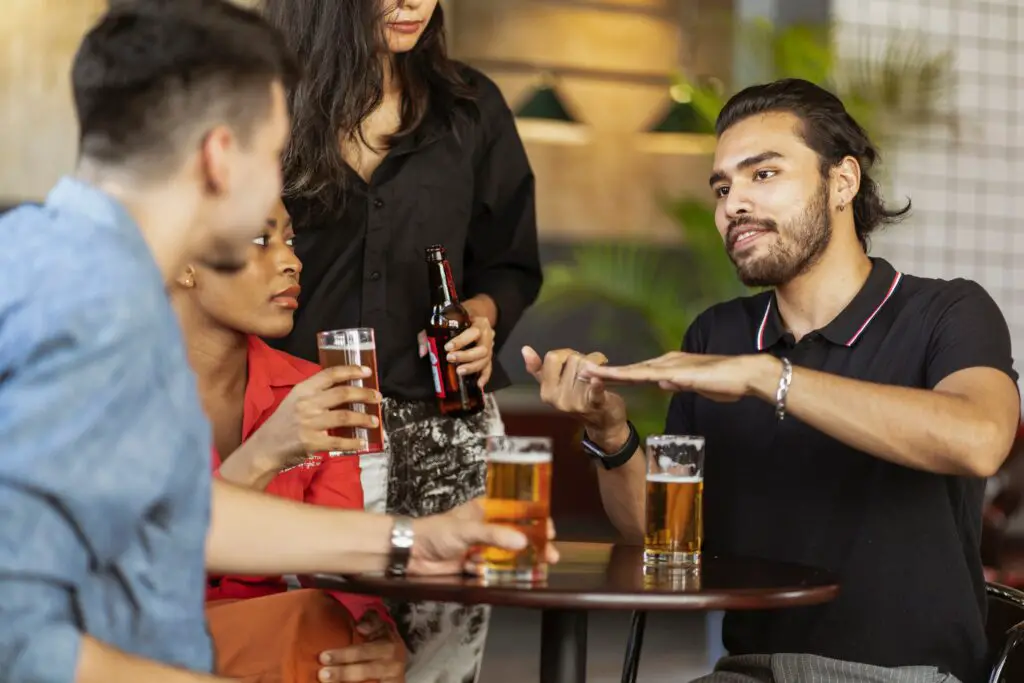 Salaries For Recovery Coach
A recovery coach is a trained professional who helps people overcome drug or alcohol addiction. Recovery coaches work one-on-one with clients to help them set goals, learn how to deal with problems, develop plans for long-term recovery, provide accountability, and connect them with resources and support systems. The demand for Recovery Coaches has been increasing in recent years, and with it, the salaries for this profession.
 As of Feb 17, 2023, the average annual pay for a Recovery Coach is $35,324 per year, or in a simple calculation, and they can earn hourly $16.98. The value equals $679 per week and $2,943 per month. While top earners can make up to $50,000 annually, salaries can dip as low as $22,500. Most Recovery Coach salaries currently range between $28,500 to $39,000, with the top 10% of earners making $45,500 or more. These salary ranges can vary by as much as $10,500, 
The need for Recovery Coaches has grown in the past few years, and with it, the pay for this job. Below, we talk about it.
Things that Affect Salaries
A Recovery Coach's salary can be affected by their education, experience, industry, and training, among other things. Recovery Coaches may make more money if they have more education, training, and experience in the field.
Education: Many Recovery Coaches have Bachelor's degrees in fields like social work, psychology, or counseling that are related. Salary.com says that a Recovery Coach with a Bachelor's degree makes an average of $44,703 annually. Some Recovery Coaches may also have a master's degree or higher, which can lead to better-paying jobs.
Experience: Recovery Coaches who have been in the field for a long time may have worked with a broader range of clients and developed more specialized skills. The median salary for a Recovery Coach with 1–4 years of experience is $37,142, while the median salary for someone with 10–19 years of experience is $51,491.
Industry: A Recovery Coach's salary can also depend on what industry they work in. the healthcare industry makes an average of $47,098 per year, while those who work for the government can make an average of $48,977 per year.
Private and Government Sectors
Private and government organizations may have different salary structures for Recovery Coaches. Private organizations may offer flexibility regarding salary negotiation and bonuses, while government organizations may offer more stability and benefits such as health insurance and retirement plans. The average annual salary for a Recovery Coach in the private sector is typically around $35,500, while the average annual salary for a Recovery Coach in the government sector is approximately around $47,000.
Recovery Coach Salaries in Different States
Salaries are affected by the place where you live and work. It can directly affect your pay rate, so knowing where you choose to work is essential. Working in a relaxed state is recommended to ensure job security and comfort.
Alaska: Alaska makes an average of $53,300 a year. This could be because of the state's high cost of living and the high demand for mental health professionals. Recovery Coaches in Alaska can work in hospitals, outpatient clinics, and government agencies, among other places.
Massachusetts: Recovery Coaches in Massachusetts can expect an average of $52,173 annually. The state is known for having a solid healthcare industry and is the second-highest state.
Hawaii: The average annual salary for a recovery coach in Hawaii is $51,785.The highest price of living in the state may be one reason why people who work in mental health get paid so much. Recovery coaches in Hawaii can work in places like residential treatment centers, outpatient clinics, or government agencies.
Arkansas: Recovery Coaches in Arkansas can expect to make an average of $33,361 annually. There may be less need for mental health workers in the state than in other parts of the country. It is the one reason why salaries are lower.
Alabama: The average salary for a Recovery Coach in Alabama is $35,356 annually. It is slightly higher than the salaries in Mississippi and Arkansas but still lower than the average salaries in some other states. Recovery Coaches in Alabama may work in government agencies, hospitals, 
Salaries the Other Related Jobs
A Disaster Recovery Engineer: a professional who plans, builds, and takes care of systems that can recover from cyberattacks, natural disasters, and mistakes people make. The United States can make an average of $100,649 annually.
An IT Disaster Recovery Analyst: is a professional who looks at and tests IT disaster recovery plans to ensure they can fix critical IT systems after a disaster. An IT Disaster Recovery Analyst in the United States makes an average of $100,095 annually.
Energy Recovery: is a broad field that includes jobs like Energy Engineer, Energy Analyst, and Energy Manager. 
MHC: Mental Health Counselors work with clients who are experiencing a range of mental health issues, including depression, anxiety, and trauma. They may use talk therapy or other techniques to help clients develop coping strategies and manage symptoms. The median annual average salary for Mental Health Counselors was $47,660
Conclusion
In short, Recovery Coaches' salaries can vary greatly depending on their education, experience, industry, and location. In the United States, a Recovery Coach can expect to make around $35,000 annually on average, and the best ones can make up to $50,000 annually. You like to enjoy this article.
FAQS
1. How much schooling do you need to get to be a Recovery Coach?
There are no particular education requirements to become a Recovery Coach, but many employers prefer candidates with a (Bachelor's) degree in a specific field, like social work or psychology.
2. Do Recovery Coaches' salaries change from state to state?
Yes, Recovery Coaches' salaries can vary significantly from one state to the next based on the cost of living, the demand for the job, and the state's rules. 
Salaries For Recovery Coach