Introduction
The object of soccer, which is played on a field by two teams of eleven players each, is to kick or smash a ball into the goal of the other team using any body part other than the hands and arms. Recently, there has been a huge improvement in football, especially in terms of transfer fees, but perhaps more so in terms of player salaries. In comparison to many decades ago, when they didn't make significantly more money than the average citizen of their country, a professional footballer getting £50,000 a week is on the low end of the wage range now. Let us know about salaries for pro soccer players and the highest and lowest paid soccer players in the world in this article.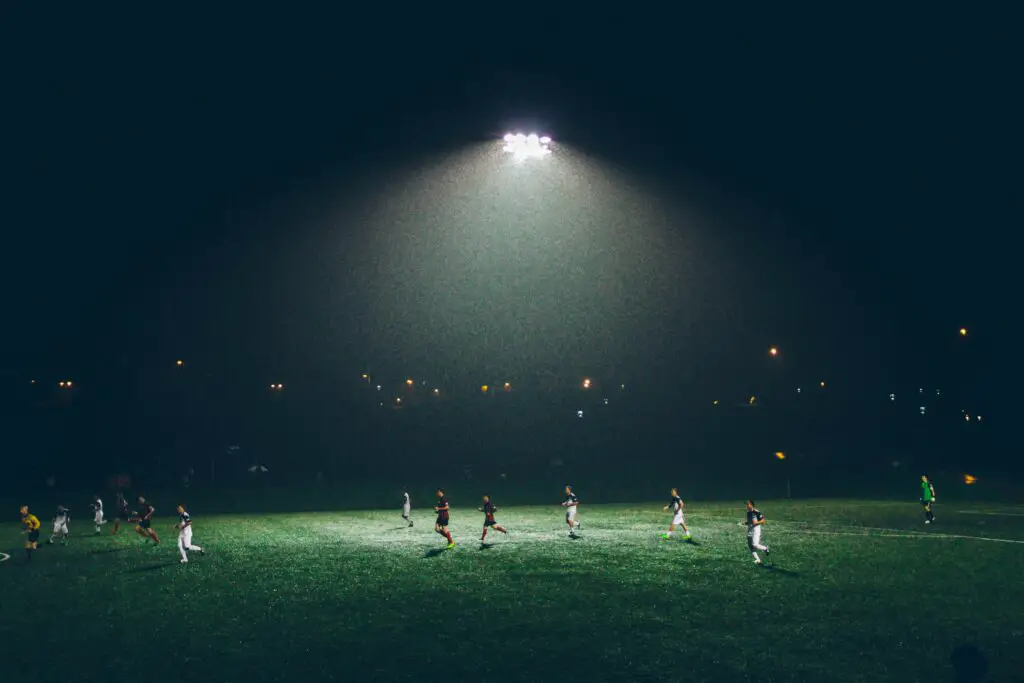 The majority of the stars' income doesn't even come from there. Football players like Steven Gerrard, Wayne Rooney, Lionel Messi, and others all rely heavily on sponsorship deals for a sizable portion of their revenue. 
For a professional soccer player, the average pay is quite high. Millions of dollars can be earned annually by players in the best leagues. However, a player in a lower league makes a lot less money on average. A player in Major League Soccer (MLS) in the US, for instance, may expect to earn an average of $330,000 annually. A professional soccer player makes $79,000 annually on average. However, incomes might range from $50,000 or less to more than $100,000 annually. While more seasoned or successful players can earn compensation at the higher end of the range, beginning players may earn at the lower end of the curve.
The highest and lowest paid soccer players in the world
The World's Highest-Paid Soccer Players 2018: 
Forbes released its annual list of the world's highest-paid soccer players on Monday, with Lionel Messi and Cristiano Ronaldo leading the way.
Messi, who earned $111 million last year, is the world's highest-paid soccer player for the fifth year in a row. Ronaldo, who earned $108 million, is second on the list.
The top 10 is rounded out by Neymar ($105 million), Gareth Bale ($34.6 million), Luis Suarez ($34 million), Andres Iniesta ($32.5 million), Paul Pogba ($29.5 million), Mesut Ozil ($28.7 million), Alexis Sanchez ($27.4 million) and Eden Hazard ($22.5 million).
Notably absent from the top 10 is Messi's Barcelona teammate, Philippe Coutinho, who did not cut his $142 million transfer from Liverpool to Barcelona in January.
The World's Lowest-Paid Soccer Players 2018:
While some soccer players are earning record-breaking salaries, others are barely scraping by. 
Chelsea – Trevoh Chalobah (£12,000) …
Tottenham Hotspur – Joe Rodon (£9,615) …
Liverpool – Caoimhin Kelleher (£6,000)
How does salary vary by country?
Learn about the differences in professional soccer players' pay by country in today's topic. We'll look at some of the major leagues in the globe and evaluate how their average player salaries stack up.
What are the world's highest-paying soccer leagues, then? The English Premier League, where the average player pay is a staggering £50,000 per week, tops the list. The second most paying league, Major League Soccer in the United States, with a salary average that is almost twice as high. In the MLS, players make an average weekly salary of £27,000.
Interestingly, there is quite a bit of variation within Europe when it comes to salaries. For example, while players in England's Premier League earn an average of £50,000 per week, those in Italy's Serie A make just £24,000 on average. In Spain's La Liga, it's £29,000. And in Germany's Bundesliga, it's £35,000.
So what about some of the other top leagues in the world? In Brazil's Campeonato Brasileiro Série A, players make an average of £13,000 per week. 
Gender role
Professional soccer is a sport that generally favors men. But more and more women are making a game of living playing soccer. In actuality, the pay for professional soccer players has risen recently for both genders.
Currently, the highest-paid female soccer players in the world make salaries that are comparable to those of male players. Even just a few years ago, female athletes made substantially less money than male athletes, so this represents a considerable improvement.
One of the reasons that salaries for pro soccer players have been increasing is because the sport has become more popular globally. As the sport grows in popularity, more people are willing to pay to watch professional matches. This increase in popularity has also led to more sponsorships and advertising opportunities for pro soccer teams.
The fact that more women are participating in the sport is another factor driving up salaries. Women are starting to command greater salaries as more of them join the professional ranks. This is partly because there is now a wider selection of skilled female players to pick from. In addition, the popularity of women's soccer has grown as a result of its increasing prominence.
Other income sources
While pro soccer players' average salary may appear considerable, it's crucial to keep in mind that the majority of them also have a variety of other sources of income. For instance, a lot of athletes may sign endorsement contracts with businesses that pay them to use their logos in their advertising or to wear their products. Additionally, they could be compensated for attending events or doing interviews with the media via appearance fees.
As a result, although having lower salaries than some other professional athletes, they are nonetheless able to generate a sizeable income from several sources.
Conclusion
In conclusion, salaries for pro soccer players can vary greatly depending on several factors. The level of competition, the country in which they play, and their experience all play a role in determining how much money a player can make. However, it is safe to say that professional soccer is a very lucrative career option for those talented enough to make it to the top levels of the sport.
Frequently asked questions (FAQs)
Who earns the most money playing soccer?
Neymar garnered media attention from the moment he left Barcelona for Ligue 1 powerhouse Paris Saint-Germain (PSG), paying a then-record transfer fee of £222 million.
What club is the wealthiest in 2022?
2022's Richest Club in the World is Manchester United with a net worth of $795 million.
Salaries For Pro Soccer Players