Introduction
Pediatrics is the area of medicine that deals with the health and medical treatment of newborns, young children, and teenagers from the age of birth to the age of 18. The Greek words "pais" (meaning "child") and "iatros" (meaning "doctor or healer") are combined to form the word "pediatrics," which means "healer of children." Early childhood health builds the foundation for lifelong well-being. Of course, getting the right medical treatment is important throughout one's life, but it's crucial in the early years. Let us know about the salaries for pediatric resident and the duties and responsibilities of a Pediatrician in this article.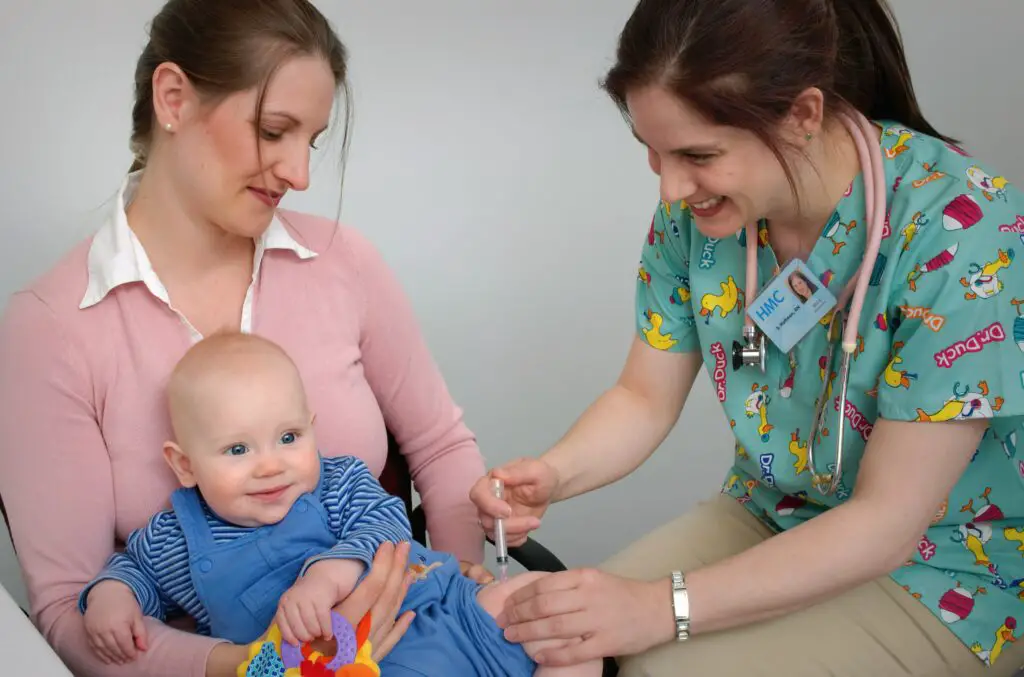 The salaries for a pediatric resident typically varies from program to program but it can be between $40,000 to $70,000 annually. A pediatric resident makes about $40,000 a year during training. (average) The highest salaries of pediatric residents and research fellows in the U.S. are in the range of $60,000 to $70,000 annually. However, location and academic year are the two most important factors that decide how much one earns. 
What exactly is a pediatrician? 
A pediatrician is a medical professional that specializes in treating young children, adolescents, and adults. A child receives pediatric care starting from birth until their 21st birthday or beyond. Pediatricians work to tackle, diagnose, and treat childhood activity, behavioral, and growth problems. During this crucial stage of life, pediatricians give care. Pediatricians are experts in all facets of children's health and well-being, including those of adolescents. What they do can be described as;
The physical well-being of kids
Behavioral health.
Developmental soundness.
Psychosocial wellbeing.
How long does pediatric residency last in the USA?
Generally, Pediatric residency is a three-year postgraduate medical training program following medical school. It is designed to provide physicians with more advanced medical training needed to become proficient in the care of children. However, the residency can be between four and seven years. The first year in this program is spent as an intern (PGY1); the remaining three to six years are spent as residents (PGY2, PGY3, and PGY4). The length of the program is typically determined by the resident's specialty. For example, fellowships in the subspecialties of pediatric hematology and oncology last three years, whereas fellowships in pediatric cardiology last six years.
What is the range of pediatric resident salaries?
Pediatric Resident make an average salaries of $49,200 in the US, with earnings ranging from $48,420 to $57,571. Pediatric Residents make an average salary of $52,600, with the top 80% earning $57,571. Salaries of pediatric resident according to their education years is as below:
PGY-1: $59,815
PGY-2: $61,830
PGY-3: $63,828
PGY-4: $68,800
Various factors that affect their salaries are
1.Year
After completing your education, when you first enroll in the residency program, you will earn a base salary of $5,000 per month, but as you move forward, each year will increase the salary. Refer to the figures above.
2.Subspecialty
If you are looking for a particular subspecialty in pediatric residency, know that some subspecialties are more lucrative than others. For instance, pediatric cardiology is one of the most profitable sub-specialties a pediatrician can choose, with an average yearly salary of $385,479. In general, the average income for this specialization is $285,437.
3.Location
No matter what the job is, the city or area you are working in plays a major role in how much you will earn. Here's a list of 10 states where the typical income for a pediatric residency job is above the national average. Atkinson, Nebraska, is at the top of the list, followed closely by Bolinas, California, and San Francisco, California. Bolinas, California exceeds the national average by $15,991 (20.1%), and Atkinson, Nebraska continues this pattern by exceeding the $79,411 average by an additional $19,455 (24.5%).
What are a Pediatrician's duties and responsibilities?
From newborns through young adults, pediatricians treat younger patients to maintain their health, identify and treat sickness, and track their growth. A pediatrician is responsible for numerous crucial tasks. Here's the list of duties that a pediatrician performs:
Diagnosing and treating diseases, injuries, and other problems.
Ordering, carrying out, and deciphering results of diagnostic testing.
Gathering, preserving, and recording patient data and histories.
Prescribing and giving prescription drugs, vaccines, therapies, and other specialized medical services.
Describing operations to patients and their families, as well as discussing test results or proposed therapies.
Children can often have difficulty expressing what they want or how they're feeling, which is why pediatricians need to have a solid understanding of both medicine and pediatric diseases. This is especially relevant for very young children or newborns who cannot communicate their emotions through speech. By being aware of the signs and symptoms of common illnesses, we can more easily identify when a child is unwell and in need of medical attention.
Since some parents and caregivers will understandably be stressed out and agitated, communicating with them might be challenging. To deal with these situations, pediatricians need to have a lot of patience and command on a specific subject.
The pediatrician offers general medical care, monitors growth and development, and tracks and administers immunizations. Additionally, they help children with chronic conditions and provide support and guidance to parents regarding their children's needs for safety, nutrition, and exercise.
Conclusion
If you're a doctor who wants to advance in your career, the odds are in your favor if you want to become a pediatrician. If you manage to finish your medical schooling (which takes almost 5 years), a three-year residency, and obtain the required certifications and licenses, there is a 95% chance you'll be hired permanently by the hospital where you did your residency.
FAQs
1.What pediatric specialization has the greatest salary?
A pediatric cardiologist makes the most, with an average yearly salary of $285,479.
2.How simple is pediatric residency?
For seniors in the United States, pediatric residency programs are often not very competitive in terms of matching and overall competitiveness.
A Step 1 score of 200 results in a 95% chance of matching.
A Step 2 score of >240 means that the likelihood is 100%.
3.How many letters of recommendation do you need for pediatric residency?
For most pediatric residency training programs, you'll need three letters of recommendation from faculty members. One of these letters should ideally be from a pediatric faculty member.
Salaries For Pediatric Resident