After covid, life has taken a drastic curve. Everything became online and revolutionalized from education to health, occupation to the profession. Today's student's goal is to earn by themselves. After getting hands-on this field, students get enrolled in business universities or schools. Here we will see about Salaries For Master Of Business Administration.
The salaries of an MBA depend on different factors. In the US, the average salary for a fresh MBA graduate is around $50,000 to $60,000. But if we talk about the salary of an MBA graduate with a professional working background, the pay scale can be up to $120,000. If we break down the salary on the groundwork of the industry, then the wage varies. From consulting to retail; $150k to $115k, from Financial Services to technology; $140k to $130k. The government industry pays about $70k to the MBA, whereas the non-profit industry stipend about $90k.
Salaries can vary from education to education, experience to experience, location to location, and industry to industry. The stipends also depend on the kind of business "like" Freelancing, real-estate business, distribution business, sales, etc. Apart from these factors, some elements affect MBA salaries. All of them are debated briefly below: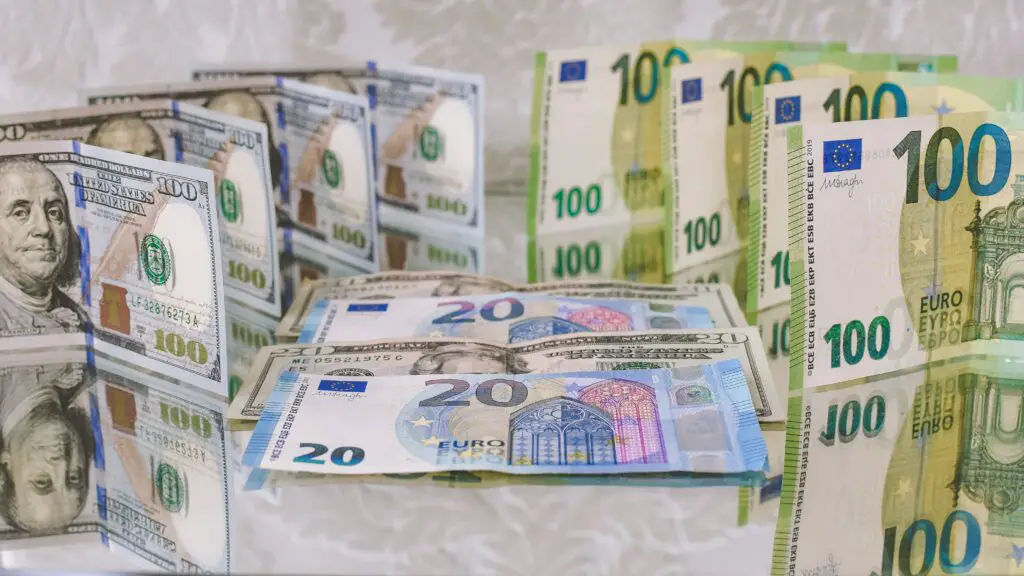 Factors affecting the MBA salaries
1- Education
After completing college, students get enrolled in business schools or universities. MBA journey follows 4-years of Bachelor in Business Administration Program. After graduating, the students further apply for the masters in Business administration. MBA not only makes their career but also introduces different kinds of small and large enterprises. In the last semester of the final year of their 4-years of academics, they are stated to apply for an internship in any organization of their choice. This activity helps them multi-dimensionally. 
2- Experience
Graduating from a reputable institute is not enough. Salaries have risen from your experience. Internship of good repute brings opportunities to hire full-time employees in that company. No one is born skilled and talented. Understanding is developed either through academics or practice. To make the employment process easy. Therefore, MBA graduates are being assisted to apply for internships during their bachelor's. So at the time of their masters, they can at least have their start-ups or are in the earning phase. 
3-Location
The states also have a very vast effect on the MBA employee salary. If the employee wants to have a white-collar job and a healthy salary, then states like California, New York, Washington, Illinois, etc are the best money and career-making places. These are the states that not only bring a bright future to the MBA but also pay them according to their designation.
4- Industry
Industry plays a vital role in setting up MBA wages. The non-profitable industries' pay scale is relatively more than that of the government. For example, if you want to become an accountant, better to look for a drive; that brings learning and understanding forum for you and your future. 
Benefits to an MBA employee
1- More Job opportunities
2-More career opportunities
3-Increase in stipends
4- Improvement in Professional Skills
5-Great Job security
6-Expanded Professional Network
1- more Job Opportunities
According to a recent survey, MBA job opportunities are increasing yearly. Top-ranked companies hire about 60% of MBAs for their sales and revenue department. In the finance department, each year 30% of applicants get hired. For the remaining 10%, internships are announced each year for career building.
2-More career opportunities
MBA study various fields during their academic journey. This benefits them to switch from one career to another. Sometimes, it gets difficult to shift from your old workplace. For that, you need a kick-to start. MBA is that kick. It swaps you from a corporation to a sole proprietorship. You get skills from your long-run job and implement those skills in pursuing your career.
3-Increase in stipends
Students without MBA got 50% salary. But after the MBA, they get 80% stipends. This fluctuation shows the importance of an MBA. MBA is not just confined to finance or marketing. It is a separate discipline now that covers sales, revenues, digital networking, and client satisfaction. all these responsibilities bring rewards in a form of an increase in stipends.
4-Improvement in Professional Skills
MBA improves your interpersonal skills, which leads to becoming a successful businessperson. MBA polishes your walking and talking style. Through networking events, it introduces you to business tycoons Your character and attitude reflect your mindset. MBA opens up your thinking to broader spectrums. It teaches you the basic terms "like" savings, investments, sales, profit, and loss.
You cannot achieve your goal without patience. Business is a patience-challenging field. For earning a profit, you have to take the risk.
5- great Job security
Nowadays job security hardly exists. People are in fear of getting fired anytime. MBA helps you to work with tension free mind. Your management skills ensure your job. even if you get fired, still your strong portfolio stays by your side. Strong working experience brings chances to get hired by other popular companies.
6-Expanded Professional Network
Great MBA schools introduce the best professional network. Professional networks not only bring job opportunities to you but also makes lots of behavioral changes in you. You learn lots of new advancements in this field. MBA schools have always tried their best to provide as many opportunities to their students as they can. This way they make the career decision journey easy.
Other benefits to MBA employees
MBA individuals get the following benefits from companies.
1- Housing stipends.
2- Retirement Plans.
3- Paid holidays.
Conclusion
MBA is the future and versatile profession to opt for. An individual with a business background has great demand in both national and international markets. MBA graduates are considered commandants as they get to experience during their academic career. MBA is the most valuable and versatile field to study. Through this article we have learned about Salaries For Master Of Business Administration
Frequently Asked Questions
Q1- Can an MBA open up his venture?
Yes, it would be the best decision where one can invest his earnings.
Q2- Which MBA has the best salary package?
An MBA in finance and Human Resources is considered a career where you may earn more wages.
Q3- Is a part-time MBA beneficial?
Yes, as one can pursue his career and education both in a smooth way.
Salaries For Master Of Business Administration