The lead game designer is one of the most exciting jobs in the employment market. This is one of the jobs at the managerial level that demands multiple skills rather than just core skills. Let us know What are the 'Salaries For Lead Game Designer'.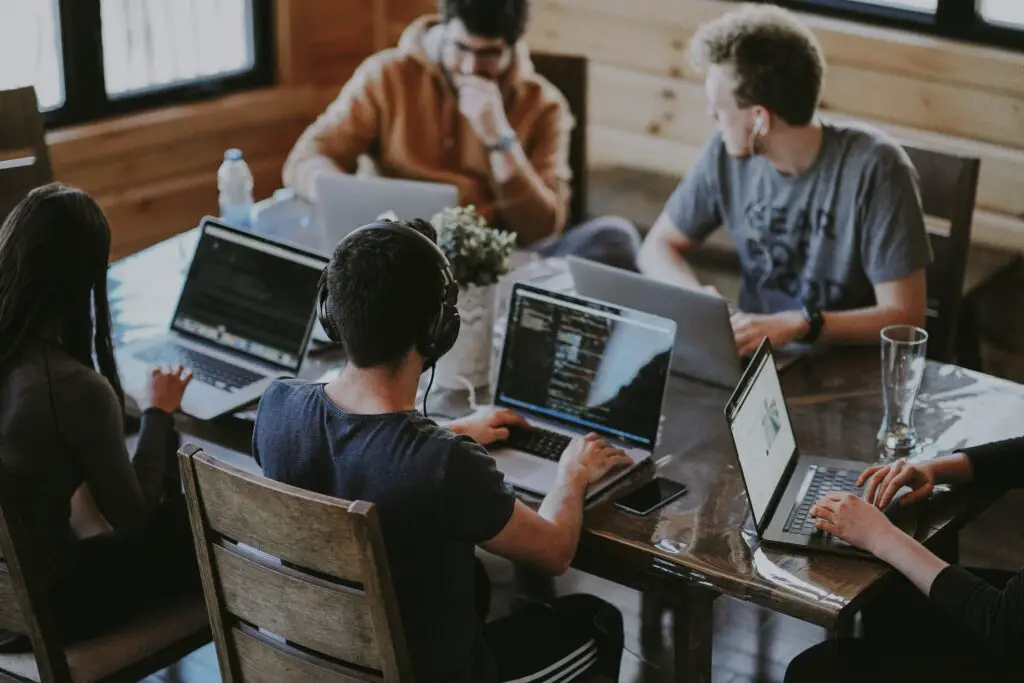 Salaries For Lead Game Designer
Core skills mean specializing in one skill like programming, designing, development or optimizations. But being a lead designer, you have to coordinate among all people with these skills. This article will focus on educating readers about the pay scale/salaries of the lead game designer in the States (US). We shall delve into the factors that influence the salary and other necessary details.
This article is highly relevant for aspirants who want to know what a career in the gaming industry looks like. This is because guardians and people around a person interested in the gaming industry are worried about the salary. 
We will talk about the salaries of lead game designers varying depending on their experience. You would also come to know the salary of lead game designers in various states of the US. This will help you get a comprehensive knowledge of a lead game designer's pay in detail. 
Median/Average salary of Lead Game Designer
The average salary of a Lead Game Designer is not a fixed number but is in a range. And this due to the fact that its variable depending on factors like location, experience, skills and company.
We have put together salary from various sources available on the search page. So, you could create your opinions yourself. As per Glassdoor, the annual salary of a lead game designer in United States falls in the range of $59000 to $156000. 
Now, there are further divisions under it. Based on their data of users, the most likely annual range is $75000 to $124000. And the approximate overall pay of a lead game designer for a year is $95900. 
Whereas Comparably, another website that invested heavily in publishing salaries for various jobs finds the average salary to be $154605. Here, the range is between $29608 to $793224. Within the lead designers, the majority (57%) of designers earn anywhere between $143300 – $358200. While the ones at the top of the hierarchy earn could make $793224 – $800000. 
Entry Level Salary
Those who have just completed their graduation in Game Development or Game Designing could expect an annual package of $55300. Usually, it is in the range of $32000 to $72500 per annum. Which means around $4200 – $4700 a month, a fairly good return for the investment you did for your degree in University. 
If we decide it in the percentile system, $32000 belongs to the 25th percentile of entry-level lead game designers. While the 75th percentile earns somewhat around $72500 and the 90 percentile and above earn up to $10400 at entry-level. 
Mid-Level Salary
But what if you are not a fresher, instead have an experience of 3 to 5 years? Logically, your package will be much more, considering the gaming industry sees remarkable hikes in wages. 
The annual range of package for most Lead Game Designers lies between $45300 – $129800, the average salary being $85250 per annum. That's around $5500 to $6000 per month, which is seriously not bad. You can lead a middle-class to mid-luxury level lifestyle. 
Experienced Level Salary
A Lead Game Designer with more than 5 years of experience, the annual salary in the USA ranges between $16500 to $400000. But the highest packages for experience with 10 years or more could be even more, in the range of $500000 – $800000. But this one is demanding you to the person almost next to the CEO. 
Such a lead game designer will take home $42000 to $60000 per month. According to American standards, you can live a luxurious life with zero difficulties.
Salary according to regions (High to Low)
Georgia
Well, looking at various data sources, Georgia seems to be topping the list with a whopping average annual pay of $13500. 
California
Following, it is the tech capital of the United States and of the world as well, California. Here, the pay is around $12600 p.a.
Washington
Next, is the capital of the United States with an annual package of $120, 000. 
Followed by
Illinois – $117500
New York – $11700
Texas – 112125
Nevada – $108750
Florida – 105000
Massachusetts – $105000
So, you can gain some idea about how regions can make your salary slightly high or low. But in the end, it's all about skills and experience. If you do, well you will be sent to the best-paying locations, that's about time. 
How to increase salary as a Lead Game Designer?
Additional skillset
The best way to increase your salary as a lead game designer is to gather more skill sets. The United States is usually the first place on the planet where any technology first comes into use. 
Hence, you should be ready to adapt to new technology and even learn then quickly. For example, suppose a new programming language has come, go and learn it before it becomes a household name and benefits your company. 
Experience
In the corporate field, nothing matters more than experience. Do as many workshops as possible, and work with a goal of not switching companies always but staying and growing in a single company. 
Such employees are given more importance and they usually get a hike easily.
Lingual skills matter
As in a lead game designer, your job is not just to develop the game, but also to sell it to people across the globe. 
Hence, if you know a few more languages and especially of markets that the company is trying to enter, it's a win-win situation. 
Conclusion
Lead game design is one of the few careers that is both a job and a passion for aspirants. It is not a routine job with a monotonous job profile. 
Instead, it will keep you on your toes which demand creativity along with technical skills. And the handsome salary with it is just the right need of the day. The salary is enough to enjoy the lifestyle that you want. 
Salaries For Lead Game Designer