The Director of food & beverage is considered responsible for managing operations related to the food & beverage departments and coordinating all professional and important meetings. The director organizes, evaluates, directs, and schedules tasks related to the food & beverage industry. The Director manages all operations, including the purchase of food, revenues, prices, menus, recruitment of staff, food safety regulations, and inventory control. Let us know more detail about 'Salaries For Food Beverage Director'.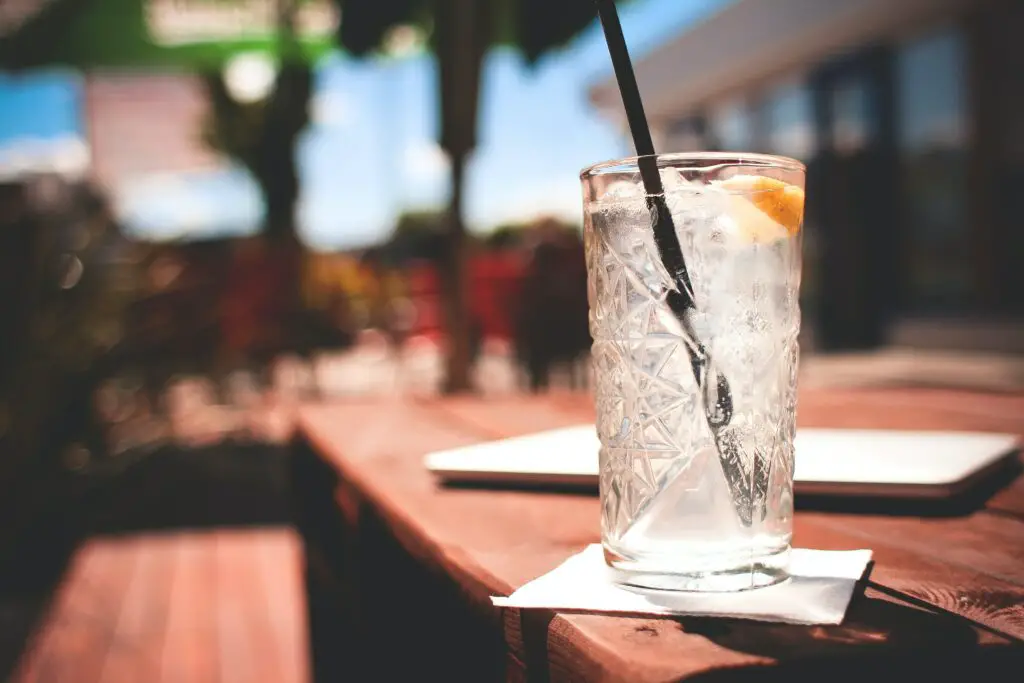 Salaries For Food Beverage Director
The United States presents a different salary range that lies between $47,372 to $151,377 for food & beverage directors. Their median salary is estimated to be $70,886 according to different salary assurance data sites. However, this number will vary based on many other factors, which include high years of experience level, high-ranking skills, and regional location. Their salaries can fluctuate from $40k to $300k in different states of the US.
Salary For Director Of Food And Beverage: 
A median salary will be the best way to get an estimate of any career salary or pay. It is a midway number of many salaries that are given consideration. The median salary for an F&B director is $70k per year. However, here's a quick review of salaries following the most recent data updates in August 2022.
Population Percentage- Annual Salary- Hourly salary
10%- $49K- $12.97
Median- $71K- $18.90
90%- $108k- $32.37
The base salary will be around $49K to $108K without including commissions, bonuses, and other health care benefits. Base income is the gross income before including taxes and deductions. These are average salaries that are not fixed because if a person has more experience and education, then this number can vary. The bonus for a director can be $2k to $20k.
Salaries For F&B Directors According To Experience Level:
However, depending on the years of experience and education, the salary for a food service manager will be different. A person who has 10 or more years of experience will have a higher salary than mid-experienced and early starters. If a person has the entry-level experience, then the average annual salary will be $49k. If you are starting an early career, then you can get $58k, and a mid-career person can earn up to $69k. However, an experienced person can earn 4% more than those who have just started their career.
Top Companies That Hire Food and Beverage Directors:
In the United States, various states are contributing different amounts of salaries to their employees. Among them, the top respondents for job titles of food &beverage directors are Courtyard by Marriott, Holiday Inn, and Hilton corporations. The highest reported incomes are at Marriott International, Inc.
The following is a list of some of the highest-paying countries in the United States.
• Target ($105,324)
• Westgate Resorts ($70,000)
• Wawa ($65,325)
• Hilton corporation ($73,977)
• Marriott International, Inc. ($95,836)
• Aimbridge Hospitality ($55,767)
• Hyatt Hotel ($102,000)
Highest Paying Cities For F&B Directors In The US:
 A food & beverage director will have more opportunities in other cities in the United States. Wages for a catering job can vary greatly depending on a variety of circumstances. Read on to learn how much you can expect to earn in a variety of settings, including organizational-industrial, supermarkets, hotels, and restaurants.
Top 7 Highest-Paying Cities: Salaries For Food Beverage Director
• New York, NY ($109,097 per year)
• Washington, DC ($108,938 per year)
• San Francisco, CA ($129,582 per year)
• Las Vegas, NV ($92,775 per year)
• Chicago, IL ($102, 604 per year)
• Atlanta, GA ($61,474 per year)
• Miami, FL ($92,720)
Benefits Of This Job Role:
As a director of food & beverage, one can get many benefits including bonuses, AD&D insurance, and healthcare insurance. These prodigious benefits can fluctuate from paid vacations, and employee discounts to high promotions. Apart from earning high wages, you got the opportunity of a referral program and a fixed retirement plan.
Top-Notch Skills That Help In Earning High Salary:
A successful F&B director and experts claim that some supreme skills will help you earn more and get higher rankings. These skills will make you shine brighter in this field and help you grow financially. Let's dive into these skills.
• Creative and dedicated mindset
• Excellent customer service
• Budget and inventory control
• Food safety regulations
• Activity scheduling 
• Event and hotel management
• Team management
• Operations management
• Training and recruitment skills
How To Become A F&B Director?:
To become a food & beverage director requires you to be graduated in the following programs related to 
• Business management
• Project management
• Culinary arts
• Hospitality management
• Foodservice
• Food safety regulations
A director earns more per year than a food & beverage manager due to a high workload of responsibilities. Other than that a minimum of 2 to 4 years of experience in hospitality related to the food & beverage industry and in-depth knowledge of the food industry. Food service and culinary degrees can be given priority. You can get certified in courses related to institutional management and budget management.
Conclusion:
Now we've learnt about 'Salaries For Food Beverage Director', In the US the average salary for a director of food & beverage appears to be seventy thousand dollars per year. This average salary will vary due to many factors including experience, top-tier skills, and job location. 
Frequently Asked Questions:
1) What is the difference between the F & B manager and the Food & beverage director?
Although these two roles necessities the same educational background, a food & beverage director has some more responsibilities outside the culinary prospect. They reinforce the service standards and supervise all house budgets. While the F&B manager reports to the director about all his work.
2) Is it worth becoming a Food & Beverage director?
If you have a great interest in catering and handling different food-related operation and loves travelling and hospitality then this could be an incredible profession for you. Along with high salaries, you will get a lot of other benefits. 
3) Where does a food & beverage director work?
The F&B director has a variety of settings available for work. They can work in food industries and hotels where they plan recipes and menus according to their needs and demands. They can operate as food service directors and supervise a bundle of responsibilities related to food budgeting, meal preparation, QA of food, hiring employees, and many more.
Salaries For Food Beverage Director