A border patrol agent is a member of the US Department of Homeland Security's US Customs and Border Protection who enforces federal laws on individuals and goods traveling across international boundaries between the US and Canada or Mexico. Let us know about the 'Salaries For Border Patrol Agent'.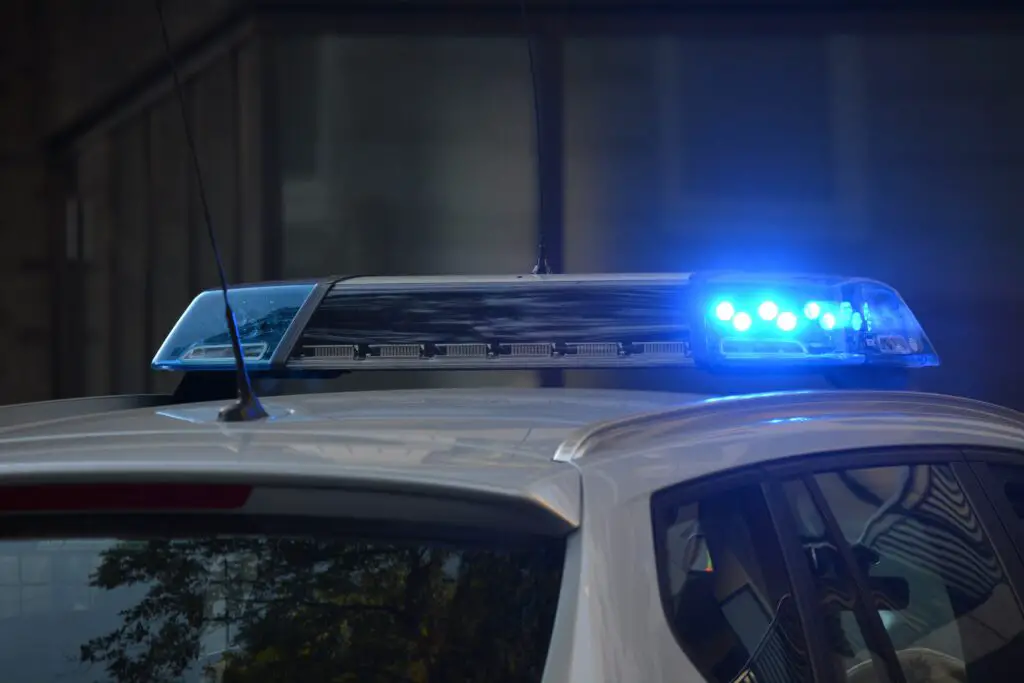 Their salary incomes depend on their grade level. In the US, Border Patrol Agents make an annual wage of about $55,000 on average. Depending on experience, location, and qualifications, the pay can vary from $41,000 to $92,000.
Benefits available to Border Patrol Agents include paid time off, overtime pay, retirement programmes, health insurance, and paid holidays. Also, there are bonuses for outstanding performance or specialised skills, their salaries may rise with experience and promotions. However, working as a Border Patrol Agent can be physically and mentally challenging, with long hours and dangerous situations.
Border Patrol Agent Career Progression
There are four different grade levels that give overpay and promotion to Border Patrol agents, which are as follows: 
GL-5(Trainee): This grade is for new applicants who just got this job and need to meet the criteria defined in 5 CFR 575.102 for new federal employees who will be offered a $10,000 recruitment incentive upon successful completion of the academy. Additionally, suppose they are eligible to work on a hard-fill location. In that case, they will get a $10,000 recruitment incentive (for a total of $20,000You must have a strong job history that demonstrates your capacity for initiative, good judgement, and composure under pressure. a bachelor's degree or equivalent education. 
GL-7: This level applicant must be a graduate in law or a field related to law enforcement and will get a $43,635 basic salary. If they do overtime and will be working on an emergency note in another location, they get an additional $26,599 in their pay. Before accepting the offer, think once because once you enter duty, you cannot change your level. 
GL-9: The GL-9 level is based on your ablility to demonstrate that you have at least a year of specialised experience that is on par with grade level 7 in terms of responsibility and level of difficulty. This experience must include the ability to understand and apply central laws, rules, and regulations. If appointed over time, this applicant for the grade gets a $48,667 salary along with an additional $31,563 in pay, depending on location.
GL-11: This stage involves more responsibilities, obligations, and demands for better performance. Receive a $56,983 base wage plus $37,480 in performance pay as your compensation.
Agent's salary also depends on their work performance like Overtime pay, Premium pay, Cash Awards, and Locality pay. 
Premium pay: If you work on night shifts, holidays, and Sundays, you will be eligible for premium pay. 
Cash Awards: Cash Awards are offered on your outstanding performance of funding permit and superior efforts. 
Locality pay: As mentioned above, you must be willing to travel anywhere. Your pay depends on which locality you work in. 
Overtime Pay: Earn 25% of your basic salary for working outside for 40 hours in a working week. 
Factors affecting the salaries of border patrol agents
A Border Patrol Agent's salary depends on their education, work experience, and the agency they work for. As we mentioned, their salary also depends on their grade level because it shows agent skills. Controlling borders is a very sensitive job to do. The government also places a high emphasis on this job profile. In the following ten years, it is anticipated that the number of border patrol agents will rise along with their pay.
Salary range in the USA for Border Patrol Agents  
Average salary package for Border Patrol Agents in the USA is $115,891 per year. 
Minimum salary package for the beginner is $95,564 per year. 
The high salary package for the experienced Border Patrol Agent is $141,548 per year. 
There are 50 states in the USA, and here is the list of 15 top high-paying cities in the USA which offer Border Patrol Agents.
| | | | |
| --- | --- | --- | --- |
| Rank |   City | Average Salary | Hourly rate  |
| 1 | Los Angeles, CA | $63,971 | $30.76 |
| 2 | Seattle, WA | $62,937 | $30.26 |
| 3 | El Paso, TX | $62,271 | $29.94 |
| 4 | Phoenix, AZ | $57,815 | $27.80 |
| 5 | Washington, DC | $57,419 | $27.61 |
| 6 | New York, NY | $55,738 | $26.80 |
| 7 | Bridgeport, CT | $55,738 | $26.80 |
| 8 | Albuquerque, NM | $55,575 | $26.72 |
| 9 | Las Vegas, NV | $54,931 | $26.41 |
| 10 | Baltimore, MD | $54,854 | $26.37 |
| 11 | Denver, CO | $54,653 | $26.28 |
| 12 | Newark, NJ | $54,327 | $26.12 |
| 13 | Minneapolis, MN | $54,093 | $26.01 |
| 14 | Chicago, IL | $54,070 | $26.00 |
| 15 | Cheyenne, WY | $53,858 | $25.89 |
Health Insurance 
Employee health is essential for CBP. Border Patrol Agents can avail the benefit of medical insurance and further health care plans. They can even keep their health insurance as current employees do after retirement. 
There are several programmes offered, including,
Special Agents Mutual Benefit Association 
Employee Benevolent Fund
Federal Flexible Spending Account Program  
Federal Employees Group Life Insurance
Federal Long Term Care Insurance Program 
Federal Employees Health Benefits Program 
What is the role of a border patrol agent?
Agents of the Border Patrol are on duty around-the-clock to control entrance at ports of international land boundaries and coastal seas. 
They protect American civilians from terrorists and their weapons, catch and stop narcotics smugglers, and stop undocumented foreign nationals from entering the country illegally. 
Border Agent is a true representation of the honesty, vigilance, and service to the nation important values of US Customs and Border Protection.
Opportunities for Border Patrol Agent 
Being a Border Patrol Agent allows you to participate in the following career programs.
Horse Patrol
National Pistol Team
Bike Patrol
K-9 Unit
Patrol Boat
Less-Lethal Instructor Training Program
Border Patrol Tactical Unit 
Chaplainship
Mobile Response Team 
Honor Guard 
Border Patrol Search, Trauma, and Rescue 
The Bottom Line 
Border patrol agents' jobs are mentally and physically challenging. It is pretty hard to follow this profession, but if you want to serve your country, you must apply. Many factors including best initial salaries and benefits, a helpful workplace ethos, and chances for advancement make this the most exciting job.
Salaries For Border Patrol Agent