In this age of time and technology, being a tech person is an essential and booming career choice for one. As long as the world is being driven by the computer and it will continue to be one, desktop support technicians are the people who keep the systems functioning and running for the tech users. A desktop technician is called when something goes wrong with a desktop computer in an organization or any other designated field.let us know about that the  Salaries For A Desktop Support Technician.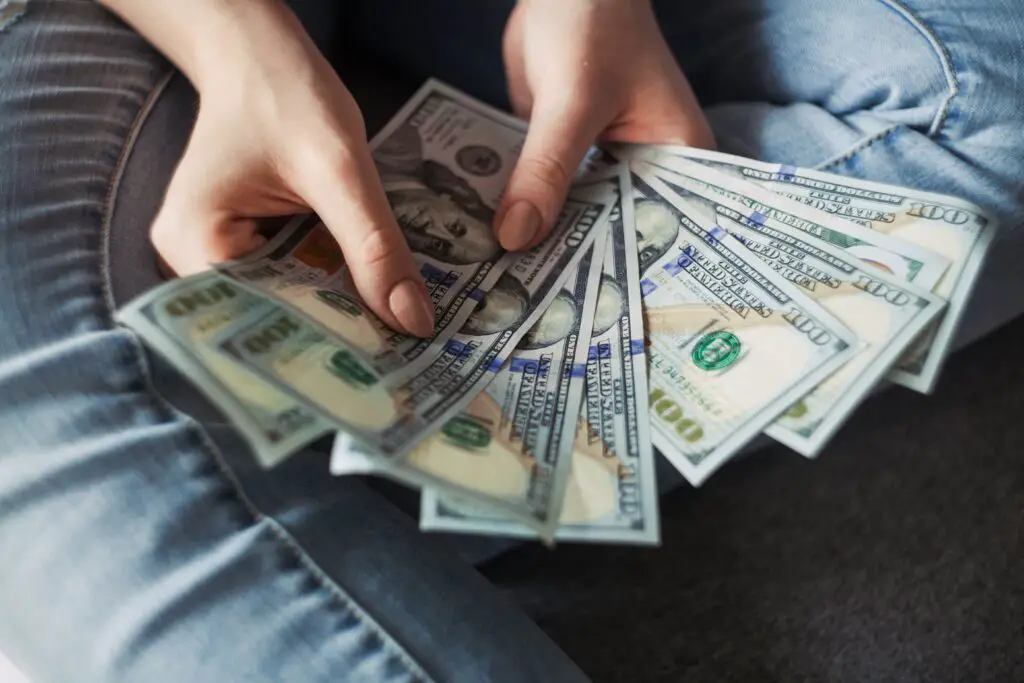 The average salary amount earned by a desktop support technician is around $73,054 in the United States, with an average bonus of $3,425 per annum, which represents 5% of one's annual salary amount. Desktop support technicians earn the most in New York with a salary amount of $108,366 per annum. The salary range falls between $25,392 and $114,553 per annum, where the majority earn an average of $81,260 per annum. If an individual file for tax, with an estimated federal tax of 22%, one could expect to receive $61,043 per annum for their home, which equals $2,543 per month. 
Job Requirements
Being a desktop support technician means having many things to do and work that needs to be done. The desktop technicians do the installation and even modify, clean, and repair parts of computers, such as monitors, keyboards, central processing units, printers, and many other peripherals. They manage the upgrades to both the hardware and the software. It's their responsibility and they are the people who troubleshoot problems and also provide technical support for software and hardware. They write training manuals and train computer users on how to use new hardware and software. They also check or test the new software and hardware and give feedback to the manufacturers of their products. A desktop support technician overlooks the daily performance of a company's computer systems and even evaluates the software programs in terms of their usefulness. They do performance duties where they help computer users with telephone calls and email messages who are seeking guidance or are facing technical problems.
Factors affecting the salary range
As a desktop support technician, one needs to have an exceptional technical understanding of hardware, software, and systems along with great communication, and problem-solving skills, a customer-friendly attitude of patience, and the ability to work within a team environment. 
The entry-level position in the industry requires experience of at least two years or fewer, whereas the mid-level position demands experience of two to four years or even more. The desktop support analyst requires four years of experience, along with a bachelor's degree in an IIT-related field or an additional certificate, such as a CCNP. 
With additional experience and training, one becomes a person who tackles difficult issues that others are unable to resolve. It gives one an uncommon trait and helps in their advancement in their job positions. As the tech world is ever evolving and changing with every passing day, if one wants to keep up, they need to keep their skills updated with the changes in the industry to stay relevant. 
Additional certifications increase the chance of earning a higher salary and advancement in the job of a desktop support technician. The job demands that people with CCNP certificates earn +51.46% more than the average base salary, which is $24.84 per hour. Employers also factor that into the salary range of a desktop support technician. American Airlines offers $35.73 per hour, whereas Leidos offers $35.31 per hour. Cybersearch, Ltd. offers $33.02 per hour; Insight offers $29.96 per hour.
Job opportunities
There are numerous job opportunities for desktop support technicians, including help-desk technicians, tech-support specialists, computer support specialists, and PC technicians. One could find jobs in places like corporations, schools, non-profit organizations, and government agencies.
 Or you could either work for a company that uses computer systems or just work directly for vendors of hardware and software. One could also consider the option of being self-employed as a consultant. The highest paying states for a desktop support technician are Alaska, California, Massachusetts, Maryland, Oregon, and New Jersey. They are the first ones to be called for local end-user support and to deliver remote support to different offices in different locations of a particular organization.
Salaries offered in different states
The salary range varies in different states. The average salary range for a desktop support technician is around $41,070 per annum, which is $19.75 per hour.
In California, one earns an amount of $55,656 per annum, whereas, in Alaska, one earns $56,569 per annum.
Massachusetts presents an amount of $55,952 per annum, while Nevada suggests an amount of $47,322 per annum as the salary amount. Rhode Island and South Dakota present $51,595 and $45,927 per annum, respectively, for the job of a desktop support technician.
Maryland presents an amount of $52,579 per annum, while Michigan suggests $46,207 per annum as the salary amount for the job. New Jersey and Oregon present $53,891 and $51,501 per annum, respectively.
West Virginia suggests $42,006 per annum, whereas Washington presents $47,621 per annum as the salary amount. Comparatively, Ohio and Hawaii present $42,889 and $43,159, respectively, as the per annum salary amounts for the job of a desktop support technician. Illinois and Idaho suggest $42,897 and $41,242 as annual salaries.
Boston offers $28.40 per hour, whereas Houston presents $25.38 per hour for the job of a desktop support technician.
Conclusion 
The salary range for any occupation can vary depending on a variety of factors such as the employer, the size of the industry, the employee's credentials, years of experience, location, and many others. As the tech generation and industry boom with each passing minute, job opportunities also rise. As the computer and its software become more complex with passing time, the need for support technicians also increases. 
Technical support and assistance for customers and other users A desktop support technician earns $66,700 per annum, the average salary in the United States. The salary amount goes from $58,000 to $77,600 per annum for the job and even higher depending on different factors.
 Salaries For A Desktop Support Technician