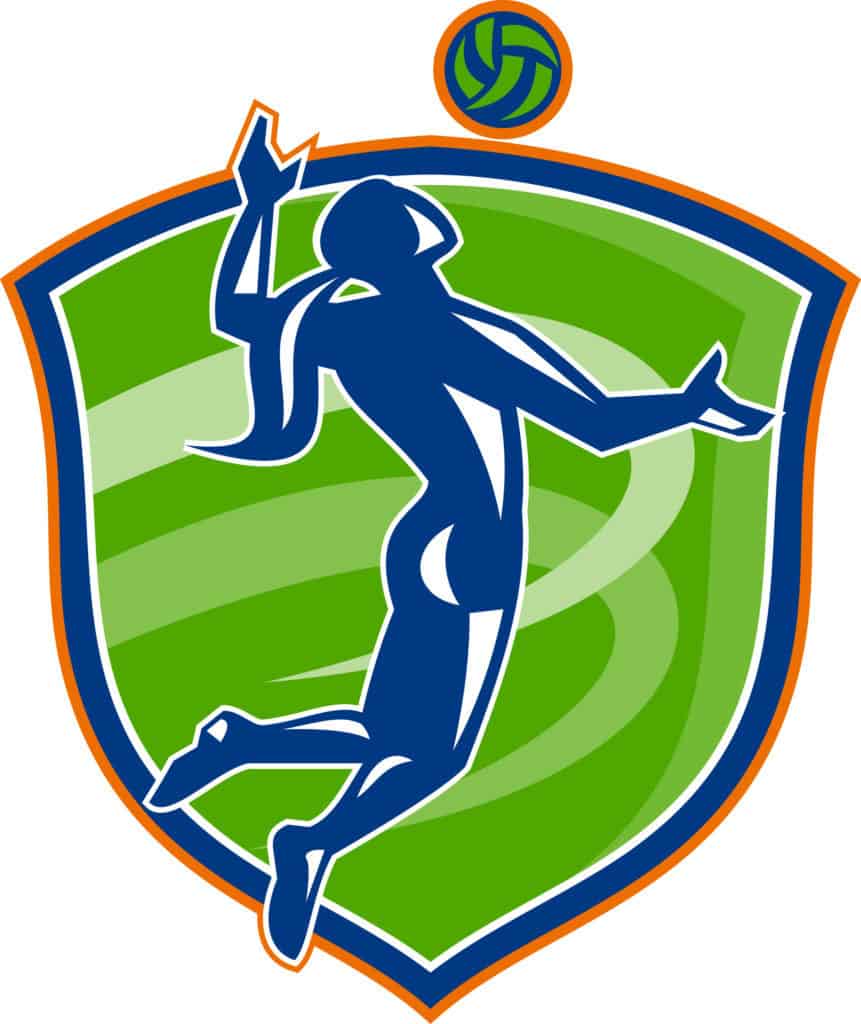 Are you a good volleyball player at school? And you planned to be a professional athlete? When you come to your parents about your plan, they will question your decision. Is it worth becoming a professional volleyball player these days? This article will discuss how to become a volleyball player, the benefits, and the prospect. Before you discuss your plan to be a volleyball player instead of another fancy profession, you will need to read this article. It gives the details about the salary of Professional Volleyball Players.
How to become a professional volleyball player?
The first thing is you need to be passionate about the sports you planned to be professional at. Second, you need to be good at volleying. If you realize you have potential in volleyball, then you need to join a club. If you are a student, You can start playing for your school club.
Why did you need to join a club? Because sports clubs are talent pools for future professional athletes. It is also necessary to choose a good school with a good reputation for volleyball. Here is the list of schools with top volleyball's teams;
Stanford University
Duke University
University of Texas Austin
University of Nebraska
University of Denver
University of Florida
Then finally, you are the most potential volleyball athlete in one of the schools above. After graduation, a professional volleyball club offers you to play for their club, and you are happy with the offers. Congratulations! But you still have a few days to decide whether or not you accept the offer. So you still have time to think about a few things. 
Professional Volleyball Player Salary
On average, a professional volleyball player can make about $64.168 a year. Therefore, the salary is not too high or too low. But no need to worry, you are still able to earn extra money from the bonus.  Like other professional athletes, you will be rewarded with an extra reward if you perform well in the match. For example, Athletes Unlimited Volleyball United States (AUV) provides $25.000 for their top player. Aside from the base salary and bonus, you will also earn extra money from sponsored companies that endorsed you for their products. The amount depends on the contract between you and the sponsor company. 
Suppose you are a player with average skills. You may only earn a base salary. But If you are a great player, you will earn extra money, which may be a lot more than your basic salary. You may be a millionaire if you are a top and a famous player in the volleyball world. You also need to remember that you may get fired from the club if you are not performing, and the club will replace you with a talented one. Because however, volleyball is also a business as well. The club earns money from sponsors and prizes because of a talented player like you. So if you are not good enough, you will lose your job. 
What do you think now? Do you still consider being a professional volleyball player? And if you do, you will need some tips on enhancing your volleyball skill to survive in the club.
What do volleyball players need?
Like all physical sports, a volleyball player needs good stamina, a strong hand, legs, a good instinct, and good communication skills. If you do not have all of these, no need to worry because all of those skills are not given by nature, you need to train to gain a strong body and good technical skills. Why do you need all of these things? Because your performance in the match will depend on your physical condition.
Your opponent may have stronger legs than yours, and it will trouble you if you are weaker than them. Technical skill alone is not enough. Athletes also need to be disciplined about their food, exercise, and training. This may be the part you hate because you need to be selective about what you eat. If you are now eating a lot of junk food, oily food, pizza, and other unhealthy-delicious food, you need to stop. 
USA's Top Volleyball Clubs
Just like any other profession which has a top company in their field. Volleyball also has the list of top clubs in the U.S.  If you are playing in a top club, you also will have a good reputation as a volleyball player. Here is the list of the top 5 national volleyball clubs in the U.S :
Texas Advantage Volleyball
Mizuno AS
OTVA
Asics Munciana
Coast
At present, the U.S national team is still not on the top 10 list of the top volleyball teams in the world. So it is a big change for a shining volleyball player like you to bring the U.S on the list. 
Prospect of Professional Volleyball Players
A professional athlete required strong stamina and physical strength. Unlike many other professions that may allow you to retire when you are 65, a professional athlete will retire earlier. The average of volleyball players' age is 28 in the U.S. At this age, a volleyball player is considered a senior player. They might play until their late 30s till early 40s. What do ex-athletes do when they retire? The early 40s is too early to retire as a professional—no need to worry. There are still a lot of career options that align with your experiences as a former professional athlete. You can be a volleyball coach in a university or a club; your experience as a professional athlete will be a valuable asset to coach new athletes. 
Aside from being a coach/trainer, you also can be a sports broadcaster in your retired age.  As a sports broadcaster, You can entertain people and give them insightful information about a volleyball match. As a former athlete, you will have a lot of things to share. As an athlete, you may be retired in your early 40s, but you can switch to another profession related to the sports field after that.  You don't need to worry about your future if you decide to be a professional volleyball player in your early 20s or after you graduate from school.
Even though volleyball is not as popular as football, basketball, or cricket, it is still worth trying. Aside from financial benefit, you will also gain a healthy lifestyle, unlike people with serious diseases in their early 40s because of an unhealthy lifestyle. A healthy lifestyle will help you in your late 80s because you eat well and have routine exercise. For the long term being a professional athlete is such a promising career. 
Frequently Asked Questions
Here are some questions commonly asked from athlete candidates
Can I do other things while I am not playing volleyball?
As a professional athlete, you are responsible for keeping your performance well for playing in the next game. Many athletes go to college or do business in their free time. You can communicate with your club and your coach about your plan to do something outside volleyball.
Do Volleyball athletes have pensions?
It depends on the club's policy whether they provide a pension program for their athletes or not. If they are not, you can join a pension plan program in an insurance company.
Final Word
Finally, after discussing the salary, the job, the prospect, and the benefits of becoming a professional athlete, you start to think that it is worth trying.   Now you are aware of the pros and cons of being a professional volleyball athlete. If you are still in school, you can start practicing volleyball in your school club, joining competitions, and live a healthy lifestyle. The benefit is not only about the financial benefit. You can also have a healthy life, fame, and pride as an athlete if you can bring home a trophy.
Professional Volleyball Players- Their Salary