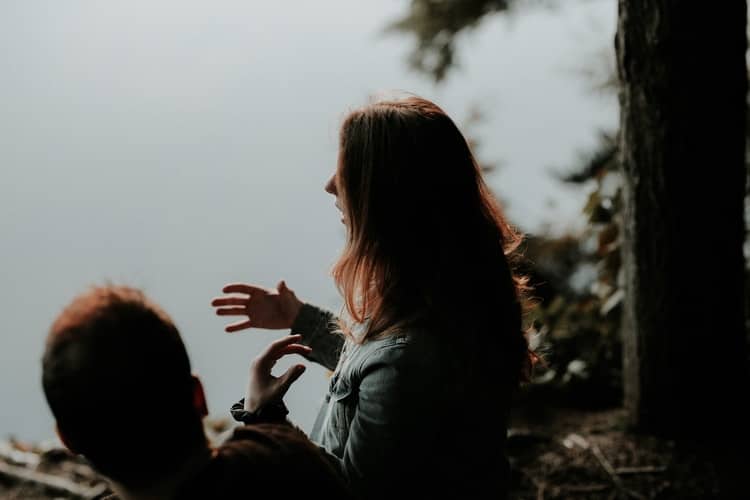 In the past few years, counseling psychology had been one of the most demanding jobs in several sectors like education, workplaces, and mentoring adult life. According to The U.S. Bureau Of Labor Statistics, since 2019, counseling psychology's job demand is in raise by 3% and still grow as fast as average. The highest paying professional psychologist career salaries average up to $70,000. 
As the salaries depend on many factors such as your geographic location, sector of employment, and how much your experience in this field; so having a master's in counseling psychology is definitely an important matter to earn some extra cash. Each sector has its known reputation for a specific range of salaries according to the state and the workplace. As a matter of fact, New Jersey and California are at the top of the list in terms of the highest wages for counseling psychology occupation. In New Jersey, the salaries average up to $69,510.00 for a counselor with a master's, and the price can be doubled either. 
To conclude, the counseling psychology branch out of its five main jobs is highly in demand, especially since the Coronavirus pandemic increased stress among people. You can get a career and school counselors' path, counseling people with their marriage and family matters, or work as a social worker whatever in child services or encountering the abusing of various kinds and mental issues. 
Career and School Counselor
Nowadays, counselors are highly needed in the education sector as they help students improve their social skills, face academic difficulties, psychological issues, and improve their self-esteem. At the college level, counselors assist students with address job searches, resumé writing, interviewing, and organizing for a better career, in addition to guiding them in facing their academic and mental health challenges.
The school counselor is regarded as the most common job of all the counseling psychology sectors.  If you have a master's in counseling, its salaries average up to  $66,910, and that is only for K-12 private or public schools, while universities pay an average of up to $53,180. Higher educational facilities pay a higher price for the professionals with master's as they get about $71,690 as an average price. A salary like that can only be found in high educational institutions like the federal executive branch (OES designation), computer systems design, and related services. 
Of course, New York and California are at the top of the list when discussing salaries in every state. On the other hand, as a nonmetropolitan state, Alaska is considered the highest payer due to the average salaries of $74,150, according to the U.S. Bureau of labor statistics. It is recommended to have both master's and Ph.D. or PsyD in Counselling Psychology to get a good job in an educational facility with good salaries. 
Marriage and Family Therapists
This type of counseling becomes common due to the various problems in any house in which psychological stress and fear become dominated and affecting badly on relationships; however, the outbreak of Covid-19 affected family bonds and on couples' life which led to the psychological pressures and marriage problems to be in increasing. In fact, lawyers had been busy due to the increasing divorce rate in the United States of America while couples who want to stand still seek marriage therapy. 
 In times like this, the relationships counselor is the most needed, and it seems that counseling in issues like that is more wanted in states like New Jersey or California as salaries for counselors with master's average up to $52,926.60 to $61,192.50 depending on the cases and how professional you are. 
According to the U.S. Bureau of labor statistics, marriage and family counselors have the highest percentage among the other counseling psychology types as the employment percentage reached 4% and still increasing. Statistics proved that counselors in big institutions like State Government or General Medical and Surgical Hospitals, or the local government are getting paid average up from $61,810 to $72,520. It is not required to have a Ph.D. in relationship counseling as the masters is enough, but it is up to you.  
Child and Family Social Workers
Working with kids can beautify this job as an easy one, but the truth is the social worker job requires a flexible counselor who would face high stress in every possible case. Mostly, the counselors in this sector deal with children from families under the poverty line. Something like that needs a highly qualified counselor with a high master's to face the possible psychological issues or the confused emotions of little kids and assist their families if needed. According to U.S. News & World Report, this job ranked as the 13th   in Best Social Services Jobs and as the 88th in 100 best jobs. The salaries of child social workers average up to $30,870 to $78,230. Colombia wins when we talk about the state that pays higher wages for social workers.  
As mentioned before, the environment of such a job needs a qualified counselor; thus, the percentage of employment is only 0.9%. As an average of up to $50,860, the only facilities that pay high wages are the state government, local government, and employment services. In contrast, facilities like social advocacy organizations and community food and housing, and emergency and other relief services pay less than $41,740. It is recommended to have a Ph.D. in such a sector to get an opportunity as only professionals are hired easily. 
Abusing and Mental Health Social Workers
This type of occupation is more needed in facilities like psychiatric hospitals and foster house. No counselor would be employed as this kind of job requires a highly experienced and witty counselor to deal with this sector's cases. As a matter of fact, the counselor must have a master's qualifying him to deal with individuals' emotional problems, abusing issues whatever physically or sexually, including abuse of drugs or alcohol. Also, do not forget the psychological disorders that some people suffer from and do not know how to deal with it. Most of them do not even realize having a mental disorder. The most common examples of mental health that social workers deal with are suicidal people, paranoia, and social anxiety disorder, and the role of abuse and mental health social workers. 
The treatment can be varied from individual and group therapy to educating, prevention, crisis intervention, and case management. Salaries vary depending on the sector you are going to work in and the state either. As a matter of fact, a city in California called Vallejo is considered the highest in paying for abusing and mental issues counselors. In 2019, the salaries averaged up to $96,730 in Vallejo. Facilities like insurance carriers, colleges, universities, and professional schools are considered too paying facilities for occupations like this considering the percentage of the employment rate to 0.02 to 0.03%.  
Rehabilitation Counselors
Counseling people who have disabilities need a master's and a Ph.D. to deal with this sector's problems. According to the U.S. Census Bureau, 19.4% of the American population live with disabilities, whatever if they were born with it or had it due to accidents. Counselors' role in this sector is important to help those adapt to life once again but differently. Most people with disabilities suffer from depression, which can turn into suicidal thoughts. Helping disabled people needs professionals, so having at least a master's would get you a good opportunity in a good facility specialized in cases like that or in educational institutions in which students with disabilities need counseling.  
According to the U.S. Bureau of labor statistics, the percentage of employment in this sector is 1.9%. The salaries for an ordinary counselor from this sector range from $23,820 to $63,790 on average. Insurance carriers and agencies, brokerages, and other insurance-related activities are the only facilities that pay than 55,000$ as their wages average up to $65,680, and that only for an ordinary counselor. Keep in mind that having a master's would double your salaries because of the special counseling you have than ordinary ones. 
Residential intellectual and developmental disability, mental health, and substance abuse facilities are among facilities with low wages reach to $33,620 on average. California is at the top of the list in terms of salaries as it gets $79,430 on average, following New Jersey with salaries average of up to $65,540. On the other hand, Wisconsin is in the last rank, with salaries reaching $22,720 on average.  According to statics, in New Hampshire, salaries for rehabilitation counselors reach $63,660 per year. It is reported that New Hampshire is the only nonmetropolitan state with high wages for counseling. In contrast, other nonmetropolitan states' salaries range from $30,890 to $36,730. 
Also, read SEO Job Description, Salary
Master's in Counselling Psychology Salary