JP Morgan is an American financial sector firm. This multinational corporation has offices in more than 60 countries, and it has over 240,000 employees worldwide. JP Morgan's asset base is worth $2.6 trillion. This makes it the largest bank in America, and the fifth-largest in the worth. Let us know JP Morgan Salary Levels.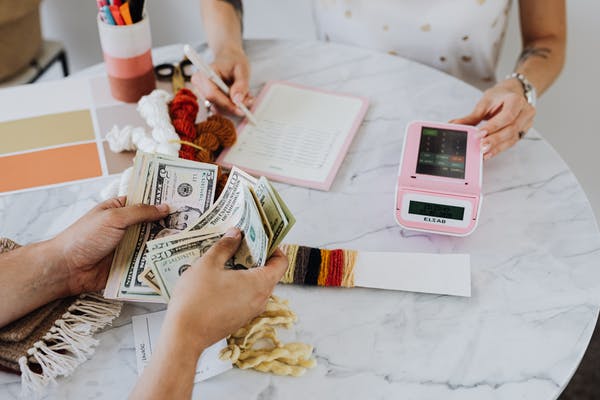 JP Morgan's head office is located in New York City, United States. It has over 4,700 branches worldwide.
The average salary level at JP Morgan runs to the tune of $92,000. The highest-paid employees are Executive Directors who earn an average annual salary of $186,000, and the least paid employees are personal bankers who earn an average annual salary of $36,000.
In this article, we want to look at the salary structure and levels for employees at JP Morgan.
Working At JP Morgan
To work for JP Morgan is what every young graduate would look out for. Working at JP Morgan means being part of a global brand, and exposure to a lot of opportunities including career growth, travel, and well-packaged salaries. 
That being said, working at JP Morgan has its cons as well. You'll have to scale a lot of hurdles to be employed in the first place. The company has a culture of hard work. You have to comply with the working system otherwise, you'll be fired!
The tendency for internal competition and the big boss requesting submission are all part of every corporate organization. 
Where Can You Work Inside JP Morgan?
JP Morgan has a long list of departments and job titles where people are employed to work. Your salary is attached to your job, and the title you hold within the organization. We want to briefly discuss some of the departments within JP Morgan, to determine if they are for you.
1. Mortgage Banker
 A Mortgage Banker at JP Morgan is the one that works to lend mortgage loans to individuals or organized bodies of individuals who apply for Mortgage loans. It's his responsibility to assess clients, and pre-qualify them for the loan or not. 
For anyone to be qualified as a Mortgage Banker at JP Morgan, he must possess strong customer relationship and communication skills. He must have good knowledge of various loan schemes eg. FHA, VA, adjustable rate, and so on.
2. Financial Analyst
A financial analyst owns the company the responsibility of providing financial advice which helps the company to know when and where to invest its resources. As a financial analyst, your responsibility is to study the market by watching the micro and macroeconomic
factors which could either positively or negatively affect the company's investment decision. The best professionals for this kind of job would be Economists, Statisticians, trained bankers, and the like. A financial analyst at JP Morgan earns an average salary of $65,000 per annum.
3. Software Engineer
A software engineer at JP Morgan with 1 to 4 years of experience earns between $85,000 to $90,000 per annum. Those with higher experience between 5 to 10 years, and above experiences earn an average of $100,000 to $115,000 per annum. 
A software engineer has the responsibility to develop fully functional technological programs for the company he works for. Like any other companies, financial institutions also use and depend on various software for their operations. A software engineer
should have a background in computer engineering, computer sciences, programming languages, and so on.
4. Executive Assitance
An executive assistant at JP Morgan with the entry experience level earns an average of $52,000 per annum. Those with higher experiences between 5 to 20 years, earn between $60,000 to $75,000 per annum. 
An executive Assitance is an official directly attached to the office of the senior executive director to provide administrative assistance and support for the day-to-day running of the organization's affairs. To work in this capacity, you may need to have a background in business management, business administration, humanitarian, sociology, and human resources management.
5. Cyber Security Analyst
The annual salary of an average Cyber Security Analyst at JP Morgan is up to $80,000. Though, we have different sections under this department, and profession including, Cyber Security Engineer, Information Security Analyst, and information security manager.
As a cyber security analyst, your job is to safeguard the company's sensitive information. You'll have to work with the IT department to ensure that all the company's programs and software are in compliance with the industry's standards and government regulations.
6. Risk Control Manager
A risk control manager at JP Morgan earns an average of $86,000 per annum. He has the responsibility to help the company analyze, and evaluate its risks.   
The list of positions and departments where cone can work at JP Morgan is endless. Some of them include:
System Engineer
Loan Underwriter
Investment Associate
Project Manager
Media Specialist
Lead UX Designer
Full Stack Software Developer
Loan Processor
Business Development Associate
Commercial Credit analyst, and so on
Conclusion
JP Morgan is a big organization with more than 240,000 employees worldwide. The salary level complies with the American's regulated salary scale. The highest-paid workers earn up to $138,000, and the least paid workers earn up to $28,000 per annum.
 It's a great privilege to work with a multinational corporation like JP Morgan. If you'll like to know more about JP Morgan, visit the company's website to know more about its operation and recruitment process.
Frequently Asked Questions
1. How Much Does JP Morgan Pay Its Employees?
Overall, JP Morgan pays an hourly rate of $12 for a Mortgage banker and an average of $51 for a Software engineer. An experienced executive officer earns an average of $135,000 per annum, while a Mortage banker earns an average of $28,000.
How much you're paid depends on your profession and your experience.
2. What's The Lowest Paid Salary at JP Morgan?
The least amount an employee receives at JP Morgan is $28,000 per annum. That doesn't sound much right? 
3. What's The Highest Paid Salary at JP Morgan?
The highest-paid workers at JP Morgan are the senior researchers who earn up to $138,000 per annum.
JP Morgan Salary Levels-Know More