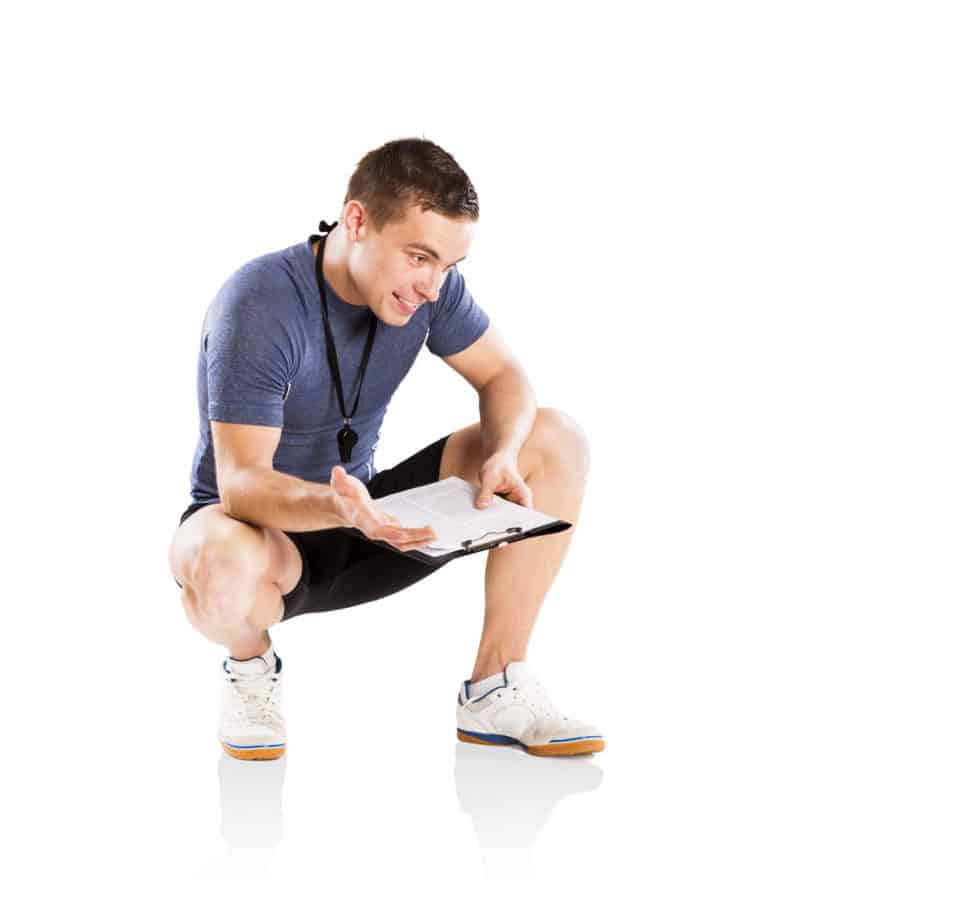 Introduction
An American professional football league was also known as National Football League (NFL) is a football organization established in Canton, Ohio in the year 1920. It is one of the most honored and largest football associations, consisting of thirty-two teams. All the teams are successful and the reason behind their success is the strength and conditioning coach of the NFL. Working as an NFL strength coach is a dream of every passionate footballer. If you are one of the desired candidates aiming for being the strength coach of the NFL, stay tuned with us till the end.  Let' see How much does an NFL strength coach get paid?
The basic salary of a strength and conditioning assistant coach is up to the mid-five digits salary and the head strength coach earns $500,000 per annum.  
Description of the Job
Basic Duty: The main role of a strength and conditioning coach of any team is to improve the performance of an individual athlete as well as of an overall team. The strength coach helps to improve the performance of the team with the help of exercise prescription and guidance on nutritional intake. They work with the head coach to design an exercise schedule for the entire team. The coach has to timely evaluate the achievement of the individual athlete and afterward, assess the weakness and work on that. The overall training chart of the team focuses on the strength and conditioning of the players keeping in mind exercise routines and converging towards success. 
Additional Responsibilities: Other than giving exercise prescriptions, the strength coach is also responsible to maintain the weight room. Along with that, they provide academic resources on nutrition and. The strength coach timely assesses the progress of individuals concerning their previous achievements and works on the weakness of players to turn it into a strength. 
How much does an NFL strength coach get paid?
According to the data, it is very tricky to let one know the actual worth of a strength and conditioning coach. Even though there is no clear data given about the same, it is difficult to estimate how much a National Football League's strength and conditioning gets paid. Since the role of a coach is crucial for a team, the pay scale is ultimately higher. The salary is higher as there are limited opportunities available and with this comes great responsibility.
Looking out a team as a whole and then working on player's performance is a hard row to hoe. However, good news for every passionate candidate who is aiming to be a coach in the NFL is that this league is equally divided into two conferences namely: National Football Conference (NFC) and American Football Conference (AFC). Each team certainly requires a head strength coach and an entry-level strength coach. 
All members including coaches are appointed on a contract basis for a limited period. The time can be extended according to the achievement of the teams. Thus, considering the efforts of individual salaries of NFL team members ranges from $400,000 to $600,000 per annum.
Similarly, assistant strength coaches or entry-level strength coaches are moderately paid between low to mid-five digits, and on the other hand, as a head strength coach, one can get handsomely paid up to $500,000. Though, different teams have a different pay scale for their coaches so the package of strength coaches can fluctuate as per the budget of the team. Still, the average package of an NFL strength coach lies somewhere around $500k per annum. 
In the year 2020, Eric Ciano was named as the "Strength and Conditioning Coach of the Year", having 11-year of experience in this field. He was the head strength coach of Buffalo Bills and his net worth is around $300,000 per annum, according to the sources. He has rewarded this title from the perspective of defensive lineman Harrison Philips is "The two things that I think Ciano does the best is number one he brings people together and it motivates everyone to accomplish goals during the season". He further added, "Number two, he hires a fantastic group of supporting staff who go above and beyond."
How to be an NFL Strength and Conditioning Coach?
In today's time becoming a strength coach of a popular team is what people crave. Certainly, everyone is crazy about the pay scale of strength coaches but the duties on the same hand are bumper. But 'how can one become a strength coach?' To be in a higher position in the team one has to work a little harder than others.
Following are the requirements to be a strength and conditioning coach at any team. Though the path to becoming a strength is full of hurdles and competition is massive but competing once can make you different from others, as said "The world says to fit in; the universe says to stand out":
First of all, get a Bachelors' Degree in exercise science, on the other hand, work as a strength and conditioning coach or related to that in high-school and college level. 
Get a certification from NSCA (National Strength and Conditioning Association) to show your actual interest in this profession. 
The next step is to get a position of strength coach in private training institutes, as experience is required for longevity and success in this field. 
Internships and jobs are very helpful and impactful. 
Additional Skills Required to be an NFL Strength Coach
One must have good communication skills.
A coach must have a certification in first aid and should work towards injury prevention. 
A coach should have in-depth knowledge of the rules of the NCAA. 
One must be able to evaluate and assist the player's performance. Also, I should be able to write an extensive report of a player's progress. 
Interpersonal skills and leadership qualities are a must. 
Apart from the position of strength and conditioning coach a team also requires other coaches. Though, the vacancy for a strength coach is demarcated. Perhaps, here is the list of other coaches required by a single team are:
Head Coach
Defensive Line Coach 
Offensive Line Coach
Special Team Coach 
Quarterback Coach
Offensive Coordinates
Defensive Coordinates
Line-backer Coach
Secondary Coach 
Although, the requirement of several coaches may vary as per the requirement of a team. 
How to be a part of the NFL?
Becoming a part of the NFL team even as an assistant coach is itself a glory. Certainly, being a coach holds a great position as well as importance, as everything in the team goes as per your guidance. From the diet of the players to the kind of workout schedule, they should follow everything that is taken care of by a coach. 
But the main question is 'How to apply for the position of an assistant strength coach?' So here are steps to be followed:
Visit the official website of NFL [ https://www.nfl.com/ ] and scroll down till the end of the page. Click on 'General & Media Info'.
You will see an option named 'Careers' under it. 
Click on 'Careers' and a web page will appear where you will find the 'Search Jobs' option. 
As soon as you press the button, a list of all the teams will flash on your screen, there you can select your favorite team and check the availability of job posts for which you are looking forward.
Also, you can check out 'Jobs at NFL Club' which is an option under 'Careers'. 
Conclusion
National Football League is a well-known and famous football association that aims to 'unite people and inspire communities in the joy of the game by delivering world's most exciting sports and entertainment.' The league includes thirty- two teams divided into two sets of sixteen-sixteen which comes under AFC and NFC. The teams are further divided into clubs of 4-4 teams. 
Working as a strength coach is a great option and that too, of the NFL, is a great opportunity for those who are selected. Apart from performing, the traditional duties of a strength and conditioning coach one has to coordinate with every team member and other coaches. But the basic package equates to the amount of work one does for the team. 
Frequently Asked Question
Do NFL teams have strength coaches?
Yes, each NFL team requires a strength and conditioning coach.


Does being an NFL coach worth it?
Being affiliated to the NFL in any sense is considered marvelous. On the same part, a coach has been given an upper pedestal in a team. So, if you want to be a coach at NFL then don't give a second thought to it.


In how long can one become a strength and conditioning coach?
It can take as long as four years to become a strength and conditioning coach and some tough exams to be cleared.


Which degree is required by a strength and conditioning coach?
One may need at least a bachelor's degree in the field of exercise science to get fit into this job position. Apart from it, the curriculum of the degree should include proficiency in injury prevention, nutrition, tactical strength, and conditioning, and exercise psychology.  
How much does an NFL strength coach get paid?