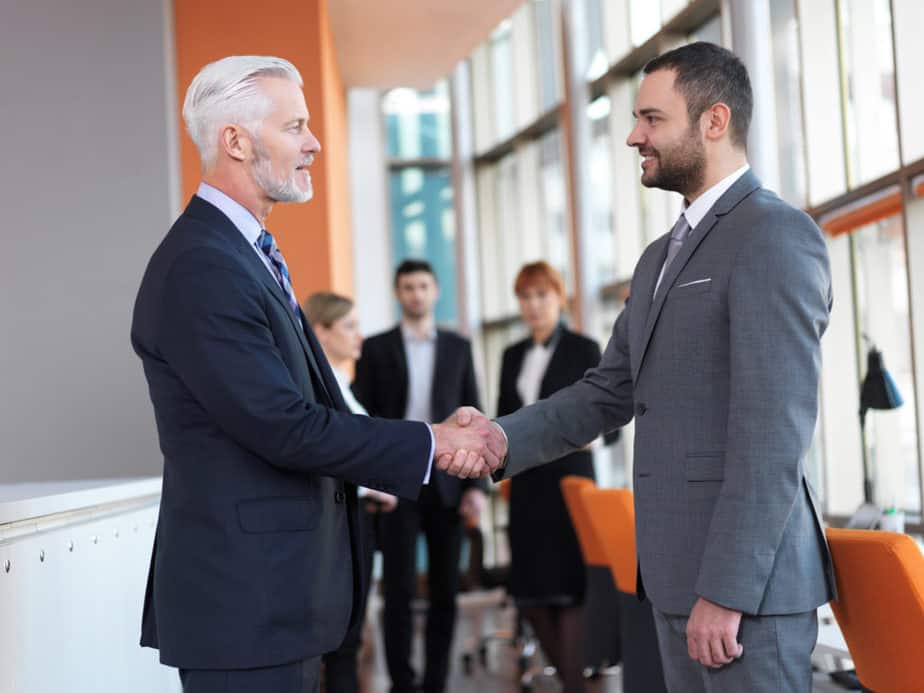 Buying and selling property can be tedious. However, having a property to maintain far from you can be nerve-wracking. Property owners often do not have the right sources and energy to look after the property, dealing with thousands and hundreds of issues, in such a case to the rescue is the property manager. 
Property Managers as the name suggests are responsible to manage the property. They are responsible for looking for real estate, communicating with property owners about all the requirements, problems, tenants, and other details of the property. The work is interesting, lucrative, and property managers can take anywhere between an average of $75,000 to $143,218 per year. The figure significantly varies according to the number of contracts drafted, and the type of organization. 
If you are someone interested in becoming a Property Manager, the guide would be a perfect spot to collate all the knowledge. 
Who is a property manager?
A property manager is hired by property owners to look after their properties, in case they could not handle it themselves. The property manager would be responsible to look after all the working of the estate, managing the daily activities of the residence. The manager would be responsible to look after all the maintenance of the estate including lights, toilets, gardens, and much more. They also oversee the tenants, collection of rents, and other duties. 
Property managers communicate with the property owners, informing them about the details of their estates, along with all the necessary changes they would be required to make. The property managers help the real estate's owners to manage several properties owned without having to specifically frown over maintenance of the owned property. 
Roles and Responsibilities
Property managers are of different types. For instance, property managers can be classified in the following categories according to the type of real estate they own.
Commercial property managers
Multi-Family property managers
Single-family property managers
All the property managers deal with different residences, however, the roles and responsibilities undertaken by them range in the same environment. Some of the primary roles and responsibilities of the property managers are:
Oversee the working of all the buildings under contract. 
Look after the maintenance, inspections, and all the necessary details required by the real estate. 
Communicating with property owners to inform them about the property needs, tenant information, and much more. 
Coordinate all the working of the real estate according to law, and code of conduct.
Select tenants and look after their needs in the absence of the owners. 
Collecting rents, paychecks, invoices, and other organizational statements. 
Look after the financial performance of the financial statements.
Maintain all the documents related to the real estate for further decisions on the land. 
Creating a tenant network to ensure that the property does not lose its vitality over time and is maintained properly. 
What are the skills required to become a property manager?
Property managers require different skills to skillfully handle the work and ensure that the property managers receive the best benefits under their services. Some of the key skills required by project managers are as follows: 
Communication skills
Communication skills are quite essential for property managers as they would be required to communicate the requirements of the tenants, owners, and other people to a multitude of people. Good communication skills will also help them to effectively communicate and draft plans for the maintenance of the estate. Written skills are also required for the property managers to draft reports and financial statements. 
Organizational skills
Organization skills help property owners to effectively look after the working of the property. Through organizational skills, property owners can draft plans for maintenance of different properties under them, ensuring all the properties receive due credit and attention. 
Informed about the laws and regulations
Property managers need to adhere to laws and regulations to ensure that the property in any case does not fall liable against the law. So, every property manager should be aware of the basic laws and regulations of the state for real estate, tenants' laws, property owner laws, and much more. They must also know the tax policies that they need to handle for different kinds of property. 
Management skills
Property owners work with different clients and often take care of hundreds of properties in a certain area. To maintain all the properties effectively they need to have good material skills. Good management skills will allow them to look after the properties appropriately without compromising the needs of the property owners and the government. 
Marketing skills
Marketing skills are essential for property owners as they often look for tenants, sellers, and other requirements of the house. In such a situation they would be required to market the place appropriately to receive the best possible services for the estate. 
Customer service
Property managers constantly work with tenants and property owners to meet their needs and demands. They also work with buyers and sellers of the property. To ensure that all the work is carried about smoothly they need to have customer service skills to understand the needs of the customer and provide them with the needed solution to the problem. They also need to look for complaints, violations, and other impacts of customers they work with. 
Networking skills
Property managers work with several owners, one way to effectively revive contracts and improve the business is to have good networking skills. Networking skills will help property owners to receive new contracts easily, get in touch with other property managers, and negotiate work according to their needs. 
Technology skills 
Property managers handle loads of information. To ensure that all the information is appropriately handled they must know technological skills like working with excel sheets, presentations, snuffling marketing models, and much more. 
Apart from this they also need to be sound in skills like:
Time management
Investment
Relation building
Finance
And many more. 
Educational qualifications
Though property managers do not need to go through any formal educational qualification to become a property manager they would be required to have some knowledge about the real estate market and it's working. Apart from that, to become a successful real estate manager candidates can also go through some formal training that can add value to their work through official certificates. Some of the educational qualifications that candidates can take are:
High school diploma.
Bachelor's degree in any field of study.
Prior experience with estate management, and property handling. 
Strong interpersonal skills
Knowledge of laws, codes of conduct, discriminatory laws, and all other laws related to property ownership and maintenance. 
Apart from this candidates would also need to have a broker's license to undertake the position. Some of the licenses that are approved by the states are:
Certified Property Manager (CPM)
Residential Management Professional (RMP)
Master Property Manager (MPM)
Accredited Residential Manager (ARM)
Certified Apartment Manager (CAM)
Certified Residential Management Company (CRMC)
Accredited Management Organization (AMO)
People interested in starting their career in property management must study the licenses that are required for the particular state. It involves all the government official licensing, and state licensing to start their career.
How much does a property manager make?
Property managers are paid according to different contracts and the type of work they are hired for. Some property managers work independently while others work for designated organizations and companies. On average a property manager makes about $75,000 per year. 
For entry-level positions in property management candidates make an average of $45,000 per year. While professional and well-established property managers can make anywhere between $75,000 to $114,248 per year. If property managers handle individual firms they can earn anywhere between $504,000 per year as well. The payscale gradually increases as you improve the network and contracts under the firm. 
Conclusion
Property managers are responsible to look after the estates under their contract and look after overseeing, maintaining, and managing the properties. They are hired by property owners to maintain the multitude of real estate. Apart from that they also look after the tenants, collect rents, invoices, and much more. All property managers need to have a thorough knowledge of the real estate market, and property management. Though they do not require any official educational qualification a minimum Bachelor's degree is preferred. 
The job is lucrative and property managers can make an average of $75,000 to $143,000 per year.  
FAQs
What are the career prospects of a property manager?
Property managers can work in different aspects of industries and they can work for industries as well as start their firms. With the increase of real estate demand, the career prospects of property managers have increased to about 12% in the last decade. 
Do property managers need a degree?
No, property managers do not need an official degree to start working as project managers. However, they would be required to attain certifications and licenses for the same. 
Do property managers handle utility? 
Some property managers handle utilities asked for according to the drafted contracts. While others do not handle utility. 
How much does a Property Manager Make?