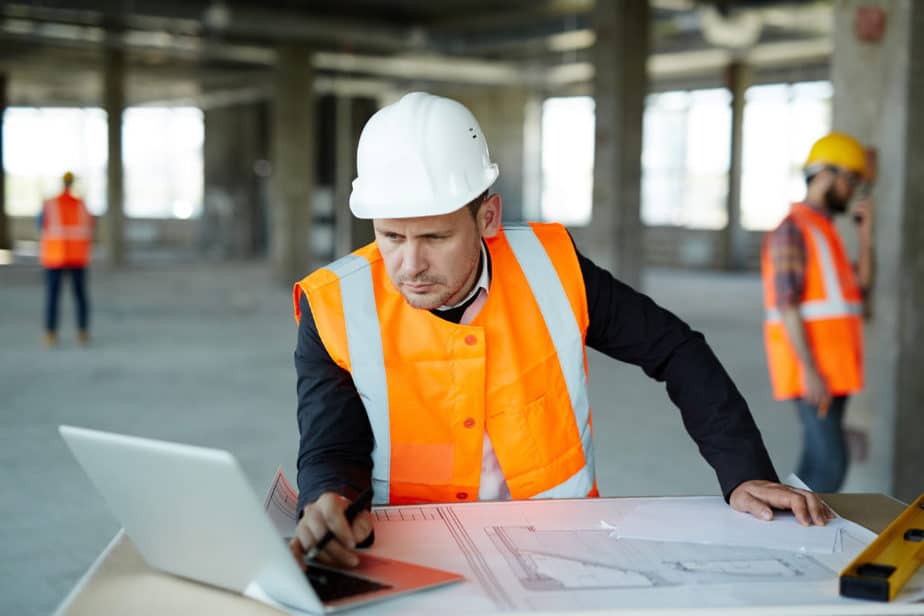 An electrical engineer is a professional who works on the application of electromagnetism to problems concerning production, transmission, and utilization of electricity. Electrical engineers typically hold a degree in electrical engineering or electronic engineering. Electrical engineers design power plants, high voltage equipment, control systems, electric motors, and electric power distribution networks. Electrical engineering is a field in which you can make an impact on the world around us. Whether it's designing new ways to harness renewable energy or building advanced communications systems, electrical engineers are at the forefront of technology. Every year, thousands of young people apply for jobs in the electrical industry. Electrical engineers solve problems and develop systems for the generation, transmission, and use of electricity. They design products like cell phones, laptop computers, medical imaging devices, and large electric power plants. It is one of the most attractive career paths that you could take. During your journey into this exciting world, you will be faced with many different options and opportunities which will give you a wealth of knowledge and experience. The average salary for an Electrical Engineer is $90000 per year. Here, let's know about Electrical Engineer Salary.
Work of electrical engineer
It's a very interesting job because it can be in many areas, in the energy sector or industry. An electrical engineer works with electric energy in the fields of power generation, transmission and distribution, electronics manufacturing, and telecommunications. The work is usually very demanding physically because an electrical engineer often has to go to the field when there are problems with the equipment. Electrical engineers are responsible for designing, planning, and implementing electrical systems in a wide variety of industries. From manufacturing to healthcare, you will have the opportunity to solve problems across multiple disciplines. Electrical engineers are also known as electronics engineers or embedded software engineers depending on their area of specialization.
Electrical engineering is a diverse and interesting profession. The field covers everything from building small electronic devices to large-scale projects like power plants and data centers. There are numerous branches of electrical engineering. Electrical and electronics engineers design and develop the technology that makes our lives easier and more convenient. They make sure products such as phones, appliances, cars, computers, and televisions work as they should.
Salary in different states
Many factors decide the salary of an individual. These include education, experience, location, and various other parameters. To get a better understanding of this topic below is segregated data based on different states.
Here are salaries in different states – 
Alaska ($119,100)
Alabama ($97,310)
Arizona ($106,260)
Arkansas ($82,200)
California ($114,170)
Colorado ($100,550)
Connecticut ($98,000)
Delaware ($108,000)
Florida ($93,000)
Georgia ($87,000)
Hawaii ($90,000)
Idaho ($93,000)
Illinois ($94,000)
Indiana ($86,000)
Iowa ($87,640)
Kansas ($90,800)
Kentucky ($89,800)
Louisiana ($94,000)
Maine ($90,000)
Maryland ($115,550)
Massachusetts ($113,920)
Minnesota ($98,120)
Michigan ($90,700)
Mississippi ($93,730)
Missouri ($97,740)
 Montana ($92,110)
 Nebraska ($90,180)
 Nevada ($92,540)
 New Hampshire ($107,790)
 New Jersey ($118,120)
 New Mexico ($113,050)
 New York ($103,740)
 North Carolina ($97,490)
 North Dakota ($89,680)
 Ohio ($85,320)
 Oklahoma ($98,950)
 Oregon ($90,140)
 Pennsylvania ($94,870)
 Rhode Island ($110,360)
 South Carolina ($90,140)
 South Dakota ($84,800)
 Tennessee ($93,190)
 Texas ($106,240)
 Utah ($94,200)
 Vermont ($115,440)
 Virginia ($109,700)
 Washington ($113,520)
 West Virginia ($88,640)
 Wisconsin ($86,020)
 Wyoming ($93,000)
Salary by job levels
An electrical engineer's salary is determined by different job levels in a company. Each level has a different designation and pays range, which would influence the salary of an electrical engineer. The most common job titles include entry-level engineers, senior engineers, mid-level engineers, and lead engineers. Salaries for electrical engineers vary widely based on position and level of experience. Professional engineers typically earn the highest salaries, with an average annual salary of $105,880 as of May 2010, according to the Bureau of Labor Statistics. Annual salaries for electrical engineering technicians can be significantly lower, ranging from $39,650 to $86,810 per year.
Principal Engineer – Principal Engineer is a classification used in the United States for engineers who are considered to be at the pinnacle of their profession. A principal engineer may also be regarded as running a particular section or division of an engineering company, particularly in the aerospace, defense, and oil industries. They earn over $100,000 easily.
Engineering Manager- The engineering manager is responsible for the technical direction, development, and successful implementation of projects. They are expected to continuously improve the company's products by making sure that their team meets the company's goals. The salary can be over $100,000.
Systems Engineer – A Systems Engineer is a professional who works with the design and implementation of computer systems. An individual can enter this occupation through different means: by obtaining a bachelor's degree or an associate's degree and then completing an apprenticeship program. They can earn around $90,000.
Test Engineer- A test engineer is a professional who ensures that products function correctly before they are sold to the public. This job requires a variety of skills, from understanding technology and being able to troubleshoot problems with computer hardware and software, to being able to work in a team environment and communicate clearly with clients or other members of an engineering team. The salary can be from $70,000 to $80,000.
Design Engineer – A design engineer is a professional who can work at any given time with the most technical and complicated things in this field. A designer works on the development of a product from scratch, while an engineer makes its improvement. The salary can be from $70,000 to $80,000.
Product Engineer – A product engineer is a type of engineer that works on the development and improvement of a variety of products, rather than just one. Product engineers develop plans for new devices or improve existing ones by making modifications to parts or processes. One possible career path for a product engineer is to work as part of a team developing items such as vehicles, home appliances, furniture, and electronic tools. The salary can be $ 70,000 to $80,000.
Project Engineer – Project engineers are responsible for overseeing a specific project from conception through to completion. They have a very broad understanding of how construction works and know how to handle the different aspects that go into a building or civil engineering project. They get around $70,000 to $85,000.
Service Engineer – Service engineers are responsible for completing repairs on all types of equipment, buildings, and structures. Service engineers are often tasked with completing safety inspections on equipment to ensure it is functioning properly. They also may help create new designs or improvements to existing designs based on their findings or they may issue warnings about issues that need to be addressed before the product can be considered safe for use. They can earn from $60,000 to $70,000.
Electrical-Prospecting Engineer – An electrical prospecting engineer is responsible for inspecting and testing underground utilities to determine what type of utilities are in the ground, keeping current maps of what is in the ground, and reporting any changes to these maps. The salary can be from $70,000 to $80,000.
Electrical Research Engineer – Electrical Research Engineers are responsible for applying their knowledge of electricity to new technologies. Electrical engineers must have a high level of technical skill because they are often called upon to accomplish difficult tasks in the field of electrical engineering. They can easily earn anywhere from $70,000 to $90,000 per year.
Electronics (Design) Engineer – Electronics-design engineers may specialize in the design of hardware or software. Their work is extremely varied, however, and can include anything from analyzing circuit boards to planning new products. The average salary is from $70,000 to $90,000.
Field Engineer – Field engineers work with production and operations to ensure that machinery is working properly. While the field engineer may be required to perform a few tasks around the office, his main responsibility is to monitor equipment in the field. Salary of an electrical engineer is generally based on two factors – experience and knowledge of the field itself along with his expertise in various utilities. The average salary varies from $60,000 to $80,000.
Top companies
Who are the top companies that give high salaries to electrical engineers? Well, it is not only about the pay. Electrical engineers are in demand in top-paying fields like oil and gas exploration, renewable energy, automotive electronics, telecommunications infrastructure, and more.
Many companies, which require electrical engineers, offer high salaries to the employees. The reason is that most people with this skill set can easily find a job in another country if they find better conditions for themselves. The list below contains some of the companies that give $60,000 or more to their electrical engineers.
Texas Instruments – Texas Instruments is a multinational corporation that has been around since 1930. It is known for being one of the earliest manufacturers to produce semiconductors, circuits, and other related components. They have created numerous products over the years, including calculators, digital watches, and other electronic devices as well as computer accessories. It features an average salary of over $100,000.
Tesla – Tesla is a leading global electric vehicle manufacturer. They are the first company to make an all-electric car that is desirable to consumers, beautiful to look at, and affordable for the average consumer. Not only are their cars more efficient, but they are also incredibly advanced in terms of technology. They pay their engineers around $60,000 at the base level.
IBM – IBM is an American multinational technology and consulting corporation, with headquarters in Armonk, New York. The business specializes in developing and selling computer hardware and software and delivering infrastructure services. IBM manufactures and markets computer hardware systems (e.g., servers, chipsets, and storage devices), storage devices, etc. An experienced electrical engineer can earn around $80,000 in IBM.
Micron Technology – Micron Technology, Inc. is an American manufacturer of semiconductor memory products. It was known as Micron Electronics, Inc. until 2002. The company is based in Boise, Idaho. Microelectronics engineers earn an average wage that ranges from $68,400 to $135,300 annually. This range varies by industry and experience level.
Hiring outlook 
The outlook for electrical engineers is very bright. Electrical engineering will always be needed to keep the power flow in a country running smoothly. As this industry grows it will need more and more electrical engineers to design new systems and update old ones. The shortage of qualified candidates in the electrical engineering field is expected to worsen. By 2027, there will be more than 400,000 annual openings for engineers in the United States, but only 39% of this number can be filled by domestic graduates. Electrical engineers are needed in all organizations including manufacturing companies, service firms, and nonprofit groups. According to the Bureau of Labor Statistics, the demand for all engineers and engineering technicians is expected to increase by 10 % through 2024. For electronic engineers specifically, though, there will be a much higher demand – the prediction is at a 30 % growth rate for this field during that time frame. This means more jobs for qualified engineers. It is expected that the number of new job openings for electrical engineers will increase by 2% (or 4,500 new jobs) between 2016 and 2026. An increase in the need for electrical engineering design services on both public and private projects will drive most of the growth. However, most of these jobs are not located in traditional hubs with strong concentrations of engineering talent.
The conclusion
The field of electrical engineering can be both intellectually and financially rewarding. Electrical engineers enjoy higher than average salaries that continue to rise over time, especially once they become licensed. Electrical engineers are responsible for the design, construction, and maintenance of various electrical systems in buildings, factories, and vehicles. With these responsibilities come a variety of well-paying jobs. Electrical engineers have among the highest salaries, so you can see why they are in such high demand. Electrical engineers make a great salary, but it varies by level and where they live. Electrical engineers are usually employed in the government, private firms, and also educational institutions. 
Electrical Engineer Salary- Hiring Outlook