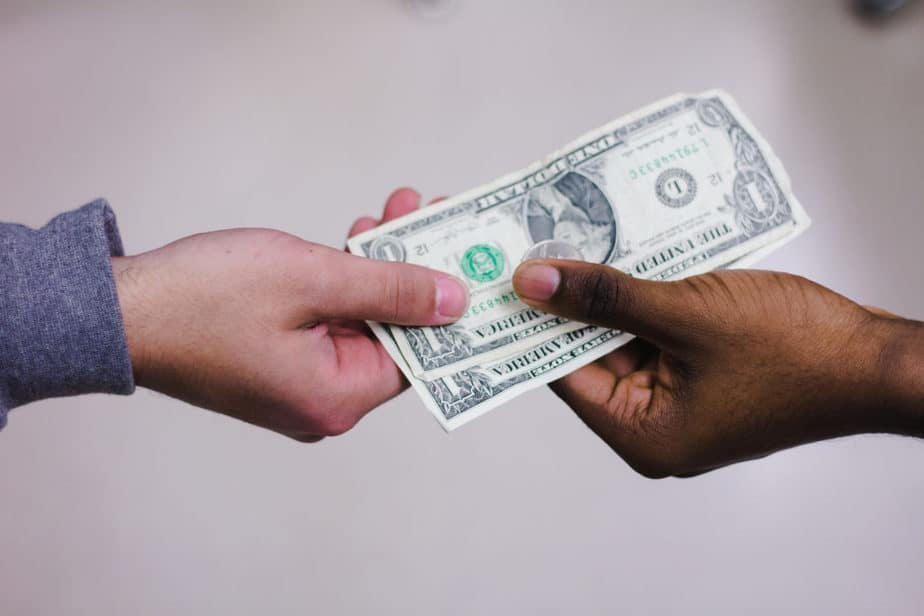 Kohl's is an America-based retail chain of departmental stores and is operated by Kohl's Corporation. Founded by Maxwell Kohl on September 12, 1962, in Milwaukee, Wisconsin, USA the company became the largest departmental store chain in the US. Headquartered in Menomonee Falls, Wisconsin it is now operated in 1,158 locations except in Hawaii. As of 2020 the company's total revenue turnover was US $15.955 billion and has 110,000 employees. Let's see Does Kohls Pay Weekly?
How much does Kohls Pay?
Some of the highest paying jobs at Kohl's are of Vice President which ranges from $US 200k to $ US 250k plus, Manager and Senior Manager enjoying an annual salary of $US 200 to $US 250 and $US 100k to $ US 150 k respectively. 
While the lowest paying jobs at Kohl's get an average hourly wage which is between $US 10- $ US 12 per hour. 
Does Kohl's Pay Weekly?
Kohl's has the pay policy of paying their employees weekly, their payroll date begins Sunday and ends on Saturday and the paycheck gets issued to the employees on Friday. Even unlike mostly-weekly paying companies Store, Credit, and Distribution centers' employees receive their paychecks each week. 
The working hours at Kohl's are pretty flexible, a high school or college student can work part-time at the store. While during holidays it gets busy and the employees might get asked to work overtime or for long hours in their shift. 
Kohls Careers 
Kohl's offers many opportunities to job seekers in their various fields. In-store jobs mostly include customer services or stocking. They look for individuals with strong communications skills and a friendly attitude. The retailer sets up the minimum age requirement as 16 years of age however, some positions may require high school diplomas and previous experiences. Most of the entry-level jobs offering employment to 16 years old are part-time and do not require any work experience. 
The job positions open for hiring are as follows: 
Part-time Sales Lead 
The Sales Lead mostly do the work of driving sales by representation and promotions of the merchandise, indulges in customer care, solves their queries, assisting them in choosing products, and ensuring they have a great shopping experience. 
Previous retail experience is preferred, not mandatory and the individual applying should have basic computer knowledge. 
Sales Supervisor 
The Sales Supervisor has the responsibility of stocking replenishment, sales floor supervision, observes associate performances, executes departmental recovery. This individual will do the duty of mentoring and training the new hires and associates regarding merchandising to increase profits. 
Previous experience in sales, customer services and supervisory will be preferred, not mandatory. 
Assistant Store Manager 
This job requires an individual which can do long full-time shifts in the store. The responsibilities might include, recruiting and interviewing hires, train and mentor associates, ensure staff's compliance with the company's policies and procedures, participate in decision making and control the flow of merchandise and sales. 
This position requires years of experience in management especially in retail stores, ability to maintain a team of associates. 
Stockroom Operations Lead 
This individual will work on delivering excellent customer service thus ensures customers have a great shopping experience. This individual will also be responsible for evaluating and assessing the associates' needs and executes customer service programs. 
Previous work experience preferred not mandatory, team-oriented individual and effective communication skills. 
Store Manager 
The main responsibilities of a Store Manager are, leading the store team and overall operations inside the store, recruiting and hiring, lead store meetings, coaches the employees, assist in leading training. This individual will also be responsible for promotions, management of payroll expenses, and manage merchandise. 
Benefits of Working at Kohl's 
Health And Well-Being 
Medical, dental, and vision insurance
Weekly Paychecks 
Employee discount, employees get a 15 percent discount on products while during sales it increases up to 35 percent. 
Growth culture
Promotions 
Training and Mentorship 
Other benefits include discounts on movies, amusement parks, groceries, memberships, and electronics.
Weekly or monthly bonuses  
Frequently Asked Questions 
Ques 1. How are the working hours at Kohls? 
Ans 1. The working hours at Kohl's are flexible. The jobs at Kohl's are even suited for college and high school students looking for a great part-time job. The pay is good and even part-time workers get benefits and employee discounts at Kohls. 
Ques 2. What is the minimum age requirement to work at Kohls? 
Ans 2. The retailer sets the minimum age requirement as 16 years of age which is mostly applicable to part-time entry-level jobs. 
Ques 3.  How long does it take to get hired? 
Ans 3. It takes almost two days to a week to get hired at Kohls. they also conduct a background check and drug test. And after that only you will get the confirmation mail to join. 
Ques 4. Do Kohl's work on holidays? 
Ans 4. Kohl's stores are closed on Easter and Christmas; besides this, they are open all year round. 
Does Kohls Pay Weekly?- All about Kohls Pay