Amazon is a multinational technology company based in Seattle, Washington. Jeff Bezos founded Amazon in 1994, and it initially started as an online bookstore. However, over the years, Amazon has diversified and now offers a wide range of products and services, including e-commerce, streaming media, and artificial intelligence. Let us know about 'Amazon Salary Levels' in this article.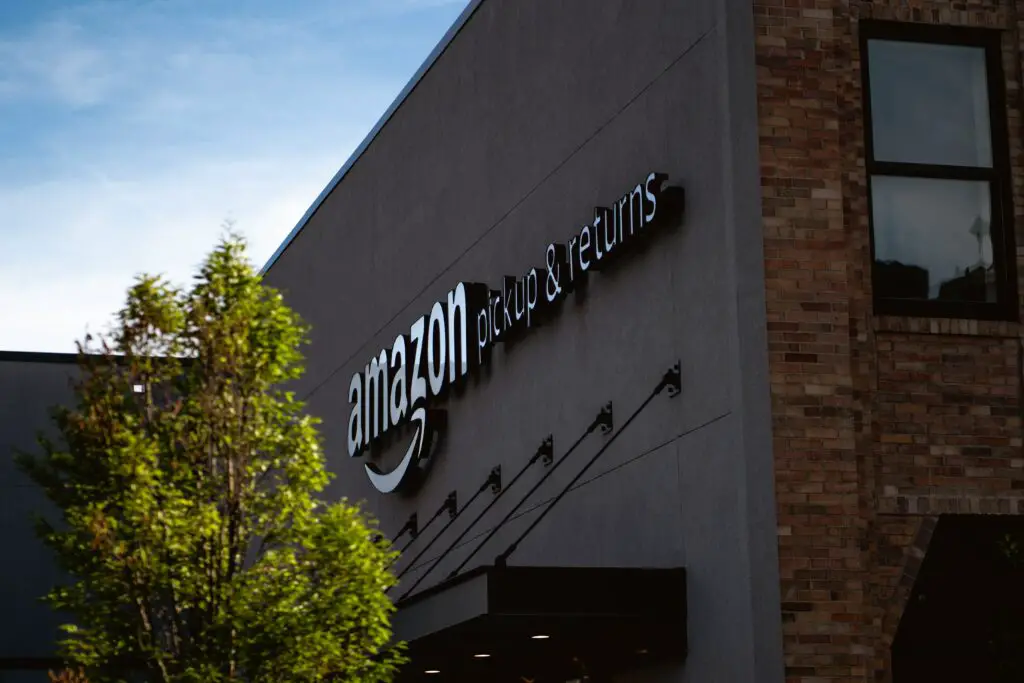 Some of Amazon's most well-known products and services include the Amazon Prime subscription service, the Kindle e-reader, and the Alexa virtual assistant. The company has grown to become one of the largest and most successful companies in the world, with a market capitalization of over $1.5 trillion as of 2021.
Amazon is one of the world's largest and most successful companies, with operations spanning a wide range of industries, including retail, technology, and logistics. As a global leader in e-commerce and cloud computing, Amazon is also known for its competitive compensation packages and generous employee benefits.
When it comes to salary levels, Amazon is known for offering competitive pay to its employees, across all levels of the organization. According to Glassdoor, the average salary for an Amazon employee is around $81,000 per year, which is higher than the national average for many positions.
At the entry level, Amazon offers competitive pay for jobs such as fulfillment center associates, customer service representatives, and human resources coordinators. For example, a fulfillment center associate can expect to earn around $15 to $16 per hour, while a customer service representative can earn around $15 per hour. These entry-level positions provide a great opportunity for individuals to start their careers with Amazon and gain valuable experience in the industry.
As employees move up the career ladder, Amazon also offers competitive pay for more senior roles. For example, a senior manager in the retail division can expect to earn around $150,000 to $200,000 per year, while a senior software engineer can earn around $120,000 to $180,000 per year. These more senior roles provide opportunities for employees to advance their careers and take on more responsibility within the organization.
One of the most notable aspects of Amazon's compensation packages is their equity awards, specifically the restricted stock units (RSUs) and stock options, which are granted to employees as part of their compensation. These equity awards provide employees with a direct stake in the company's success and can be a significant source of wealth for employees over time. Additionally, this program aligns the interests of employees with that of the company and encourages them to stretch their limits and work toward the company's success.
Region-wise Variation of salaries at Amazon:
In general, salaries at Amazon tend to be higher in major metropolitan areas such as Seattle, New York City, and San Francisco, where the cost of living is also higher. These locations are also home to Amazon's headquarters and other major offices, where many high-paying, highly skilled jobs are located.
However, salaries at Amazon's fulfillment centers and other operations facilities, which are located in more rural or suburban areas, may be lower. The average salary for an Amazon warehouse worker is around $15 per hour, which can vary depending on location, experience, and role. However, it's worth noting that Amazon offers competitive wages and benefits, which can be higher than the industry standard in certain areas and positions.
In addition, many corporate and technology roles at Amazon tend to pay more than the other roles and they are more concentrated in the major metropolitan areas. Positions such as software development, data science, and finance tend to pay higher than operations or customer service roles.
Overall, salary variations at Amazon can be significant depending on location, job function, and level of experience. It's worth researching the average salary for a particular role in a specific location to get a better understanding of what to expect.
Benefits of working at Amazon:
Amazon offers a comprehensive benefits package to its employees, including health insurance, 401(k) matching, and paid time off. The company also offers other benefits such as flexible scheduling, parental leave, and employee discounts on Amazon products. Amazon also provides career-specific benefits such as tuition reimbursement for employees looking to advance their education and training programs to help employees develop new skills.
Career growth opportunities at Amazon:
Amazon is a fast-paced and dynamic company that values innovation and employee development. The company offers numerous opportunities for career growth, including internal job postings, leadership development programs, and mentoring. Amazon's global reach also provides employees with the opportunity to work on international projects and gain cross-cultural experience.
The work culture at Amazon:
Amazon has a unique culture that values customer obsession, long-term thinking, and a bias for action. The company is known for its rigorous and data-driven approach to problem-solving and its focus on continuous improvement. Amazon also encourages collaboration and open communication among employees, fostering a sense of teamwork and community.
The requirements for an Amazon job:
The requirements for an Amazon job vary depending on the specific role and level of experience required. However, in general, the company looks for candidates with a strong work ethic, excellent problem-solving skills, and the ability to work well in a fast-paced and dynamic environment. Amazon also values diversity and looks for candidates who can bring different perspectives and experiences to the team. Additionally, many roles may require specific qualifications, such as a degree in a related field or relevant work experience.
To summarize:
The average salary for an Amazon employee is around $150,000 per year.
Salaries at Amazon can vary depending on the position and your experience for the respective role.
Engineers and managers typically earn higher salaries than other employees at Amazon.
Amazon offers stock options and bonuses to eligible employees, which can significantly increase their overall compensation.
Amazon also provides a comprehensive benefits package, including health insurance, retirement plans, and parental leave.
Amazon is committed to providing equal pay for equal work, regardless of gender, race, or background.
Amazon's median employee salary is $35,096 in 2021.
The average salary for a software engineer is $142,000 per year.
Amazon's CEO, Jeff Bezos, has an annual salary of $81,840.
Some of the highest-paying roles at Amazon include Principal Technical Program Manager, Senior Manager, and Principal Engineer.
Working at Amazon can be challenging for some employees due to the fast-paced and high-pressure environment. The company is known for its high expectations and strict performance metrics, which can be demanding for some employees. Additionally, the company's focus on efficiency and cost-cutting can lead to some employees working long hours and having to meet tight deadlines. It's important to note that every company has its own set of pros and cons and these are just some of the common complaints. While some people may find Amazon's work culture to be challenging, others may find it to be energizing and rewarding.
In conclusion, the company's commitment to providing competitive salary levels, equity awards, and generous employee benefits demonstrates its commitment to creating a positive and supportive work environment for its employees. Amazon's focus on employee development, work-life balance, and creating a positive and inclusive workplace culture sets it apart as a great employer that truly values its employees. With Amazon, employees can feel confident that they are working for a company that cares about their success and well-being.
FAQs:
Who gets the highest salaries at Amazon?
Ans. At Amazon, the highest salaries are typically earned by senior-level executives and managers, such as Vice Presidents and Directors. These individuals are responsible for leading teams and driving the overall strategy and growth of the company, and their salaries reflect the high level of responsibility and expertise required for these roles. 
What is the recruitment process at Amazon?
Ans. The recruitment process at Amazon typically involves several rounds of interviews, which may include a phone screening, one or more in-person interviews, and assessments or tests. Candidates may also be asked to complete a case study or take part in a group exercise. The process can vary depending on the level and type of role for which the candidate is applying.
Amazon Salary Levels | How Do They Pay?