All jobs require you to submit a Resume or a Curriculum Vitae for the initial screening and shortlisting process. Drafting up a resume for a potential job can be quite difficult, especially when you are an amateur at it. You can easily list out your certificate courses and education up there with substantial proof. But the tough part is when you want to include the skills you have and some of them are self-taught, in different ways. You would want to impress your potential employer with your skills. You would want to write your skills on the resume, but only the ones that are relevant to the job that you are applying for. Let us know about 'Taught Myself Resume'.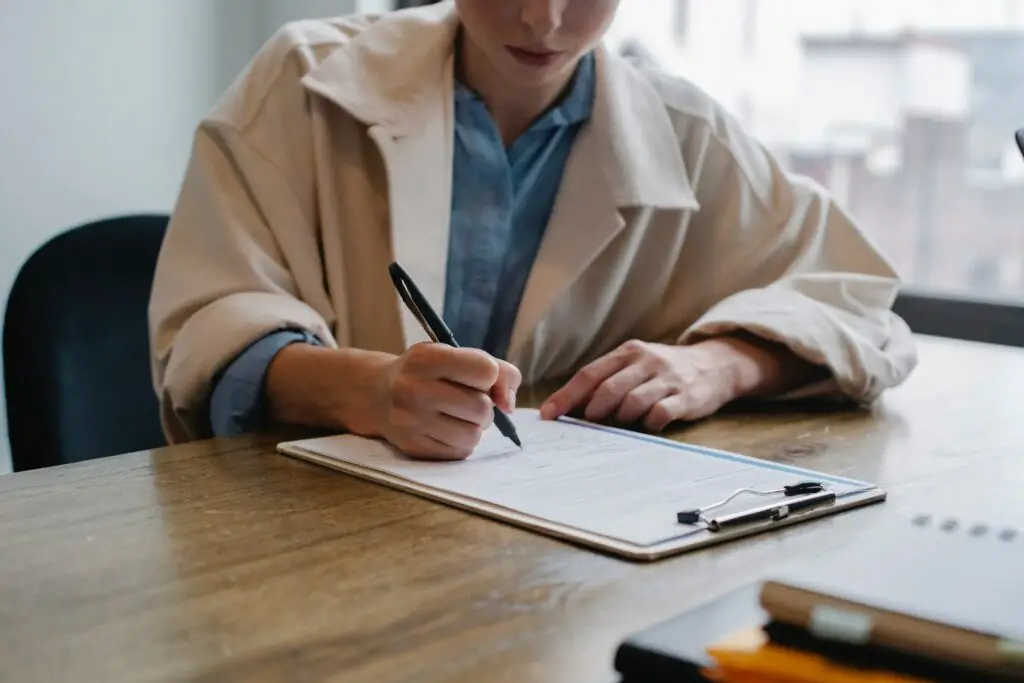 Dilemma on What skills to Include?
The skills you taught yourself can be as valuable as the other skills. Posting your self-taught skills on your resume speaks a lot for itself. And yes, there are some skills that you teach yourself either because you were able to or because there was no structured course available for them. Your resume should ideally contain all the information that is needed for your potential employer to know about you, based on which he/she can decide whether to have you for the job or not. 
Self-taught skills are those skills that you took upon yourself to learn, either out of curiosity or some other need of the hour. You would have to ensure all your strengths are placed on your resume in the right places. But before that, it is important to understand what a resume is and where it would be useful. 
What is a Resume?
A Resume is typically a document created by a person highlighting their background, accomplishments, educational qualifications, and skills. This is produced by a person when they apply for a job to their potential employer, who then evaluates it. Based on this evaluation, the applicant may or may not be called in for further procedures. Generally, this is the first step in getting a job, before an interview. Owing to this, you may want to create the best image of yourself and impress your potential employer. There are instances where people might fake their resume but that will turn out to be dangerous for you in the long run. For obvious reasons, it is better, to be honest on your resume. 
What are self-taught skills and why should they be present on the resume?
Self-taught skills, as the name suggests, are skills that you decided to teach and master yourself, without any course or class. They are very much credible and important as the ones that a course taught you. Since you had taken the initiative to do it all by yourself, the amount of experience you get from this is vast and you would have learned the skills after a series of mistakes. 
You would have more practical knowledge of the skills that you learned by yourself than the ones that you learned through someone else and that is very useful to employers. When you manage to learn a skill all by yourself, it shows your dedication and your commitment to learning something new or a project that you have undertaken yourself. It demonstrates independence as you were able to learn a skill all by yourself and that requires discipline. This is a very impressive trait that many companies are on the lookout for. 
When you learn a skill without the resources like a teacher or textbooks, it shows the amount of passion you have for that subject and that would help you a great deal in striking a good impression of yourself to your potential employers. Apart from this, your desire to learn is also showcased over here and that would help the company in the future. It shows that you are open to learning from others and can be a good fit for their team.
What is the use of having self-taught skills on my Resume?
Self-taught skills are mostly the skills that do not have a structured course or a proper educational qualification. These skills are the ones that companies are on the lookout for. Since most educational qualifications don't teach skills like SEO Writing, people generally learn it by themselves or attend an online course or workshop for it. This would mean that not everybody has the skill. But with the development of technology, having relevant skills will help you up the corporate ladder and impress your potential employer. 
When you list your self-taught skills on your resume, you will be making an impression of discipline, independence, and dedication for personal growth. These are the skill sets that companies look for in managerial positions. 
Using powerful phrases to make it clear that these are your self-taught skills is a great way to go about it on your resume. Rather than just explaining your self-taught skills, employers would like to know the areas of application in which the said skill could be used. So make it a point to let them know where you have used the skills and whether it was useful there or not. 
Where should I mention my self-taught skills?
Self-taught skills are usually mentioned in the education or experience section of your resume. If you are writing it in the educational qualifications sections, you might like to mention which part of your education inspired you to take up learning the skill. You can, for instance, claim you did a course on programming where you learned C++, C, and Java. Under this, you can mention that you learned Python by yourself since it is another programming language that can be an extension of the course that you undertook. 
Another option is to mention this in the experience section of your resume, which will include past jobs and positions of responsibilities that are relevant to your potential job. In this case, you will also have to mention why you were inspired to take up the skill and whether it was related to any project or not. 
You can also mention this in the core competencies section of your resume and mention the proficiency level along with it. If you have learned the basics and are trying to make yourself better at the skill, that can be mentioned as well. You can also mention this in the profile section of your resume, but wherever you mention it, be sure to make it clear that the skill was self-taught. 
How do I include self-taught skills on the Resume?
Including these can be tougher than including the other skills that you got for obvious reasons, such as the lack of a certificate or no proper evaluation of your skill. But there are some tips you might want to keep in mind when you decide to include some self-taught skills on your resume. 
Choose the skills that you want to be included in your Resume:
Not all skills are relevant for all jobs, so choose only the skills that you think are relevant to the job that you are applying to. You may have a lot of skills up your sleeve and your resume isn't the right place to show them all out. Only include the ones you think will help you if you do get the job that you are aiming for. For example, if you managed to learn how to build a tent, that is a skill. But for a post of a marketing manager, it isn't going to help. But if you were able to learn SEO writing, that would be more relevant and can go up on your resume. 
Evaluate yourself on the skill:
It is important to know on which level you stand before showing it on your resume. Understand your proficiency level so that the employers are not misguided. Place yourself on the scale and see whether you are on the beginner, intermediate or advanced level of the skill. You can take skill proficiency tests or get to know more about the industry requirements to know your level. You can also put yourself to the test and challenge yourself to know the answer to this. 
Convince the employer that you do have the skill:
Considering you don't have a certificate to prove your claim about having taught yourself a skill, you would have to find other ways to prove it. You can attach any of your projects or references to any portfolio. This will increase credibility and also give your employers a sample. Some of these samples can be from any freelancing job, prior jobs for which you own the copyright, and personal projects. 
Show how your skill can be useful:
Elucidate on the impact that your skill would have and how it would be useful for the company if they do employ you there. You can inform your potential employers about how useful it was in your prior workplaces and experiences. You can also offer to teach the rest of your team and help them improve this skill and that it would be useful in meeting the industrial needs. 
Communicate why you learned this skill:
Learning a skill is useful, but not if it doesn't imply that you could use it. Taking the personal initiative to fill a skill gap that you noticed in a team is very impressive and is a show of dedication to the job at hand. Talk about what inspired you to take up this venture and whether it has been useful for you. 
Conclusion:
You may be faced with a dilemma as to what to include in your resume and where. Your resume has to be short and sweet and yet communicate all the needed information. Drafting a resume can be a head-wracking thing to do as you are pressurized to give your best. There are many templates that one can follow and there is no strict structure as to the format of it. You can refer to the web for templates and samples for your resume. 
FREQUENTLY ASKED QUESTIONS:
Should I draft my resume?
It is not necessary to draft your own, since there are templates available online that you could follow or have someone else do it for you. Some people would draft resumes for money. But the downside to this is that there is no personal touch and sometimes companies can recognize whether a resume was drafted by you or someone else. It is always preferable to have your resume done by yourself if you can do it. 
Is it too difficult to draft a resume?
It can be confusing to decide what goes in your resume, but when you have a first draft ready, editing it would be easier. For each job you apply to, it is suggested to customize and edit your resume to suit the job description. Other than this, you might want to have a fixed template for your resume with your basic information all filled in. You can take multiple attempts at this, and it is worth the time and effort you spend because it helps you a lot with scoring an interview and getting a job. 
What do I have to keep in my mind as I draft my resume?
Keep the basics like grammar and language always on your mind as they speak volumes. Relevance, education, relative work experience, and skills matter a lot. Ensure it doesn't go longer than a page or two though. There are many more things to keep in mind, and it can get confusing. So a trick would be to imagine yourself as the employer and think of what you would like to read on the resume of the applicants who come in for the job. This way, you can decide on which skills of yours to include and what would be impressive on your resume. 
Taught Myself Resume – Know More