A resume is the first impression that you cast upon the manager and a deciding factor if they will hire you or not. Since a manager has to read hundreds of resumes, you have to put extra effort into your resume to make it stand out from the heap. So, in this article, we will tell you all the aspects of a car mechanic's resume that would help you grab your desired job. Let us know how to write a car mechanic resume with examples.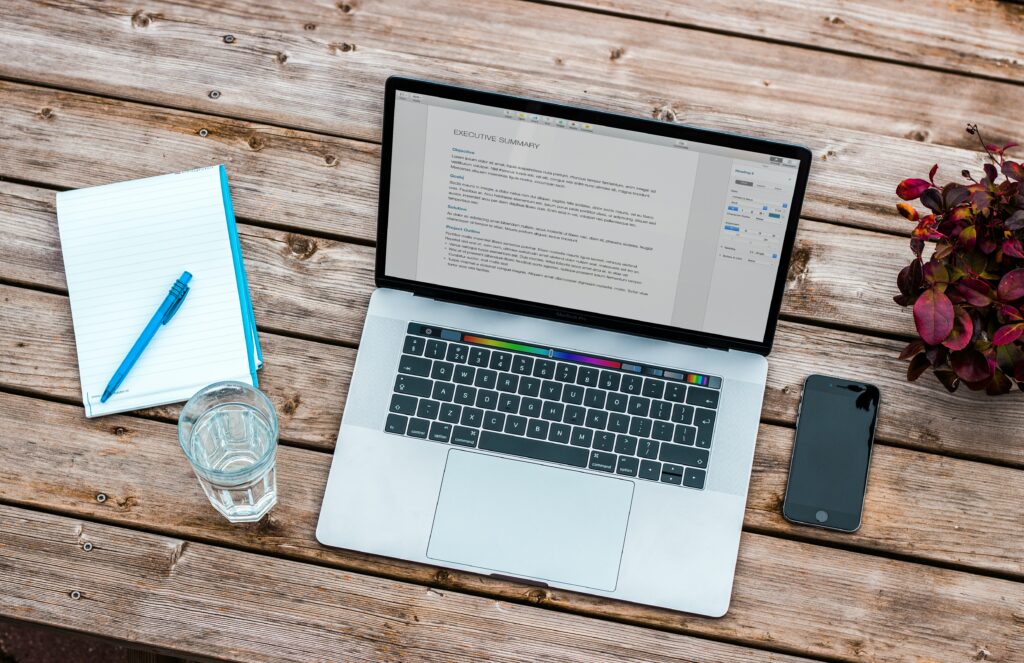 Guide to a perfect resume format: 
Use the right font size to make it legible. 12 points in a Classic font is the standard size. 
You can use large fonts to highlight your name and the headings of various sections. 
The most common font styles are Times New Roman, Cambria, Georgia, and Garamond. 
To bring attention to important information, you can bold, italicize or Capitalise it. 
Don't use a font that does not open on all computers. 
Try to have large spaces in between sections to make it pleasant to the eyes. For line spacing, you can use single or 1.15 spacing. 
The most important tip is to read the policies carefully. It's recommended to have a Pdf file for your Resume. But if the offer letter says otherwise, you must send it in the prescribed format. 
Drop your contact details in a proper header.
You can set an inch margin on all sides. 
 Avoid large paragraphs to describe your skills and experience. Use bullet points as much as possible as they are easy to read. 
 Never put a picture in your resume, as it can look unprofessional unless the letter says otherwise. 
Try to complete your resume on one page only. 
Different sections in a Car Mechanic Resume: 
Contact Details 
Resume Objective 
Professional Experience 
Skills 
Education 
Additional Info. 
According to your preferences and needs, these sections can be arranged and omitted. For instance, you can keep the education section, at last, if you have spectacular skills and experience to show to the employer. 
What to write in each section? 
1. Contact information section: 
Under this section, you should mention your full name, updated phone number, professional Email Address, LinkedIn Address. Don't include a funny email id not containing your first and last name in your resume. Also, Don't add a photograph, Date of birth, an extra email id or phone number, etc. in the resume, unless asked. 
Example: 
ABC Garg
Address: 
E-mail: [email protected],
Phone:  9876543210 
Linkedin id: 
2. Resume Summary/ objective: 
A resume objective or summary shows your passion for the job and persuades the employer to read your resume. In this part, you will give a summary of accomplishments that would fit the job. Here's the list of things that you should mention in this part: 
The most powerful character traits like 'enthusiastic car Mechanic' 
The current job and experience 
Your best achievements show that you are a suitable candidate. 
Keep all this information crisp and precise. 5-6 sentences would suffice. 
Try to add data wherever possible. For eg. 98% positive ratings from a previous employer, 3+ years of experience, etc. Numbers will make your summary impressive. 
Most importantly, craft your summary according to the offer letter of the company i.e. show that you have the skills and experience relevant for the industry. 
An example:  
Resume summary
Passionate car mechanic with experience of over 3 years, proficient in car servicing, timely repairing, and automotive maintenance. Curious to work with XYZ co. and assist them in achieving the required goals (as mentioned in the offer letter or growth or customer satisfaction) through extensive experience in testing and examining automotive equipment and certification in ASE A series. 
A glance at what your career objective must have: 
Start with an adjective that describes your strong personality traits like enthusiastic, cheerful, etc. 
have your job title i.e. car mechanic 
The experience (e.g. with an experience of 3+ years).
Certain skills that you have like automotive maintenance, servicing, timely repair, etc.  
Curious to work with the present company that you are applying to in 
Experience or certifications that can help you become a suitable candidate for the job. 
Make sure your summary aligns with the offer letter and put relevant keywords and numbers to emphasize your achievements. 
Also, if your company is in the USA, you should avoid using personal pronouns in your resume.
A pro tip is that you should write this objective after completing your resume. This will help you to know which things to include or exclude in your career objective/resume summary. 
Well crafted Car Mechanic Resume objective examples: 
Certified car mechanic with an industry experience of 4 years and proficiency in dealing with all types of car engines, looking to gain a position with ABC co. to get great exposure and broaden my knowledge in electrical and mechanical cars. Determined to deliver the top results through repairing competency and technical proficiency. 
Competent and result-oriented candidate looking to be engaged as a car mechanic in ABC firm to broaden the knowledge; a strong track record and six years of experience in dealing with different automotive parts. 
Enthusiastic and highly talented mechanical professional with impressive work ethics, desiring a position in highly reputed ABC co.; 5 years of industry experience and proficient in the use of technology and other problem-solving skills. 
Proactive car mechanic with excellent customer service and management skills, ASE certification, and deep knowledge of advanced mechanical techniques, looking to apply the knowledge at ABC Corp. and drove the company towards growth with utilizing the maximum skills. 
Similarly, you can use the following adjectives to define yourself in the resume objective: 
Highly Talented 
Well-rounded
Dedicated graduate
Exceptionally gifted individual 
Positive minded 
Meticulous and versatile
Words to say that you want to apply for this post: 
Seeking work or position in ABC co. 
Desire a place or position in ABC co. 
Looking to secure or gain a position in ABC co. 
Searching for a position at a well-reputed company
Looking to fill a car mechanic position in ABC co. 
Desiring to be employed in ABC co. at car mechanic position 
Seeking to be engaged in ABC co. in Car mechanic position. 
Looking for or seeking a long-term career with a thriving or prestigious company like ABC co. 
3. Professional experience: 
While mentioning your experience, start with a recent job and mention three or four points about your work there. You should show that you have added value to your previous job. Back it with relevant data. 
Example: 
ABC Honda 
(Lead Mechanic) 
2018-21 
Led the dealership service mechanic department. 
Trained 5 beginner technicians in automation. 
Finished all jobs 10% faster than average and received appreciation from senior management several times. 
Played an active role in enhancing customer approval rate by 15% 
What to write in this section if you have no experience? 
It might be difficult for an entry-level car mechanic to mention skills because he might not have the experience. But there are always some past works that can add value to your CV. You can include volunteer work on cars, a recommendation from seniors or teachers, any freelance work, past projects on your car, working on any engine, assisting any mechanic, etc. 
If you think you don't have an internship to add, you can try to do one and apply for a job afterward because this will increase your chances of selection. Go through the offer letter and understand the requisites of the job. This will help you craft your experience accordingly. 
Let's look at the example below to understand how you can design your resume if you are a beginner. 
Example: 
Automotive Mechanic Experience: 
Repaired home cars like Maruti Suzuki 800. 
Assisted Professional Mechanic in repair work of almost 20 clients. 
Volunteered to work on small engines and was commended by my seniors. 
4. Education Section: 
Although skills and experience are more important than education you should not omit the education section. In this section you will mention: 
School Name and Location
Schooling years (start from the recently completed degree/course). 
The degree that you have 
You should Mention the GPA only if you scored very well (at least above 3.5); otherwise don't write GPA in your resume. 
Write some achievements or education related to a car mechanic job (like any certification, Power Lifting work in your school, Technician program, etc.) 
If you are yet to graduate, you will write 'Expected to graduate in X year'. 
You can mention skills like teamwork, problem-solving, leadership, etc. 
Example: 
ABC Car Repair Automation program 
(2019-20) 
Polished the skills of automation, car repair, servicing, etc. 
Appreciated for work ethic. 
Achieved a good score of 80% in the Master Automation test. 
XYZ High School
(2015-19)
Succeeded in repairing 1984 Datsun. 
Volunteered in Powerlifting Team of the school for 2+ years 
Attended car repair classes. 
5. Skills section: 
Your skill section should be precise but you should have everything to impress the employer
To pick up the right skills, an offer letter would come in handy. For instance, if the offer letter mentions customer satisfaction, experience, robust work ethic, any specific skills like a car tune-up, petrol engine repair, etc. you will mention your skills in your resume accordingly. 
You should use maximum keywords in your skill section to pass the ATS. Some of the must-mention keywords are Detail-oriented, Technical Aptitude, Customer satisfaction, communication, teamwork, General Engine Repair, Leadership, auto body repair, etc. 
Don't exaggerate your skills but try to mention all the skills required as per the offer letter. 
Try to make subsections like hard skills (Technical aptitude, mastery in diesel engine repair, etc.) and soft skills (customer service, punctuality, etc.).
You can even mention your proficiency level in that skill. 
You can add 5-10 skills to your resume according to the demands of the job. Mention these top skills in your resume summary/ career objective also. 
Example: 
Hard skills: 
Excelled in Technical automation and timely car repair 
Worked with all kinds of engines. 
Soft skills 
Praised by almost 20 customers for excellent customer satisfaction services
Commended for work ethic due to the least number of leaves in the past job. 
How to show the proficiency level of the skills through the right words? 
You can write basic, intermediate, advanced, or expert against every skill you mention. Example: 
Hard skills: 
General Engine Repair: Advanced 
Diagnostic skills: Intermediate 
Soft skills: 
Problem-solving: Advanced 
Work ethic: Advanced 
Physical Fitness: Expert 
The must include Car Mechanic skills in your resume: 
Versatility 
Proficiency in handling different electrical and mechanical cars. 
The technical know-how of diesel mechanics. 
Well-organized
Top-quality repairs 
Skilled in Fine-tuning and maintenance of a variety of automotive systems. 
Work ethics 
Problem-solving skills and ability to manage projects. 
Results and Detail-oriented 
ASE certification 
Competency in reviewing automotive. 
Trained in the handling of various car parts like brakes, clutches, engines, spark plugs, and much more. 
Excellent customer service 
6. Additional details:
You can also add some other additional details like certifications related to the present job, relevant activities (like writing blogs on cars, volunteering to teach or attend any basics program related to car repair, etc.) 
Example: 
Increased subscriptions by 20% in a fitness club as a president. 
Collaborated with my seniors to teach automation basics to juniors. 
How to select the right words for your resume? 
When writing your resume, try to avoid the repetition of words.  Use as many keywords and action words in describing your skills and experience. You can change the words in the following manner: 
Worked with: Collaborated with 
Guided/in charge of Directed/assisted 
Worked hard: achieved/accomplished 
Responsible: Managed/executed/acquired/ succeeded in etc. 
Communicated: Influenced/explained/ illustrated/ publicized etc. 
Saved: slashed costs by a%
Try to add numbers like Dollars saved, time reduced, revenue boosted by x%, etc. 
Use action words like contributed, Harmonised, encouraged, energized, diversified, melded, delegated, facilitated, Mentored, mobilized, etc. 
Don't use excessively used words like 'out of the box that doesn't show any accomplishment. 
What should you do next when you are done with your resume? 
Once, you have made your resume after including all the above-mentioned tips, the next step is 
To ensure that your resume is ATS friendly (Applicant Tracking Software). This is important because most large companies use this software to check your resume. So, you can follow certain tips to make your resume ATS friendly. 
Make a cover letter to send to the employer along with your resume. 
Guide to make your resume ATS Applicant Tracking Software friendly: 
Try to avoid fancy graphics in your resume. 
Always try to keep your contact details on the top of the resume. 
Use a PDF format. 
Copy the text of the resume on a Text editor like notepad and check if the text is scrambled. Only if it is not scrambled, it will pass through ATS. 
You can use good keywords suitable for a car mechanic job that ATS can identify and give you good ranks. You can easily find these keywords through Google. 
Try to avoid boring or over impressive words in your resume and try to use active voice instead of passive voice. 
Car Mechanic Cover letter: 
Your resume would remain incomplete if you don't send in a cover letter along with it. To make your cover letter impressive, you can 
Use the manager's name (if you find it) because this will grab their attention. I have heard that Mr. Manager is a nice person to work with and I would love to work under your guidance. 
Your cover letter must reflect the requirements of the job and why you want to be a part of the team. 
The basic format of a car mechanic cover letter is: 
Heading, Salutation, Opening Paragraph, Second paragraph, Closing Paragraph, Closing lines (your Sincerely/ kind regards) 
Example of a car mechanic Cover letter: 
Name
(Technical car Mechanic) 
Date 
Name of the manager 
Position, Company name 
Salutation 
I've wanted to work with ABC Company since my starting years. The dedication of your staff and the huge learning experience motivates me to apply for this position. The employee-friendly behavior and the customer-first approach are inspiring. Therefore I would like to take this opportunity to apply for the present position. 
I feel that I can add value to the team and drive the company to higher milestones through my experience in this field. My success rate in increasing customer satisfaction by almost 20% and work ethics combined with proficiency in general engine repair, technical automation, etc. can make me a valuable member of your company. 
Thank you for considering my application and taking out your time to read the same. I would like to collaborate with your company and show my efficiency in boosting your growth. I look forward to getting your response soon. 
Yours sincerely / with regards, 
Your name. 
Car Mechanic Resume Examples: 
Name 
(Address, Phone number, Email Id) 
Professional Summary/ Career objective 
Seasoned car repair Mechanic with experience of 5+ years in the industry, proficient in inspecting, repairing, and fine-tuning a wide range of car brands and models. Certification in technical automation, familiar with various car engines and gives primacy to customer satisfaction. 
Skills: 
Hard skills: 
Detail-oriented inspection of car models. 
Replacing and rebuilding an engine and other car parts. 
Proficiency in maintenance procedures 
Equipment installation 
Familiarity with all general and diesel engines 
Soft skills: 
Customer Satisfaction 
Timely repair and maintenance
Teamwork and work ethics. 
Work Experience:
Automotive Technician 
(ABC Co.) New York 
 2016-2020 
Maintained fleet of cars according to prescribed norms
Inspected all the vehicles and applied a detail-oriented approach to check for any fault 
Trained 3 beginner mechanics and explained complex mechanical information in a simple way 
Ensured 100% customer satisfaction through timely repairs. 
Auto Mechanic 
(XYZ co. California) 
2015-2016
Adjusted, repaired, and replaced various defective parts 
Facilitated the fine-tuning of various old vehicles and engines. 
Installed various automobile components 
Ensured full safety by following the established safety guidelines. 
Gained experience in Welding, assembling, and stripping of various parts. 
Worked with various tools like wrenches, ratchets, leak detectors, etc. 
Performed other assigned duties and coordinated with fellow team members to address any complex technical vehicle problem. 
Education: 
Bachelor's in Mechanical Engineering (2014-17) 
ABC High School (2015-17) 
Additional skills: 
Attended webinar on New age of car repairing organized by ABC institute 
Volunteered in teaching basics of car repairing 
As the president of the Fitness club, enhanced subscriptions by 20% 
Physical fitness and ability to handle work pressure. 
Maria Williams 
(284 Main Street, New York, USA) 
[email protected]  9876543210 
Career objective
A dedicated candidate with an industry experience of over 3 years, desiring to work with a customer-oriented organization SAS Honda Co. to gain great exposure; proficient in diagnosing, detecting, and repairing mechanical and electrical problems, certified with ASE, ensured 100% customer satisfaction and commended for work ethics, organizational and managerial skills. 
Education and certificates
Bachelor in Automotive Engineering (2012-2015) 
High school studies from New York Public School (2008-12)
Work Experience
Lead Car Mechanic, Angela Firms, New York (2020- Present) 
Performed daily inspections and looked for any defaults in the engines and other parts 
Trained 2 entry-level mechanics 
Commended for highest customer satisfaction rate
Dealt with various repair operations 
Completed records and ensured the quality of the work. 
Drove the company to achieve the 'National Service Excellence award' for excellent customer service and accuracy. 
Automotive Technician, KT Sans co. (2016-2020) 
Controlled the diagnostics and repair works of the company 
Earned reputation as a skilled and customer-oriented car mechanic 
Played an active role in recommending automobile policies to the company 
Worked with various electrical and mechanical systems 
Helped the company in achieving 5% growth in customers in a year. 
Personal skills: 
Hard skills: 
Efficient Diagnostics and repair skills 
Proficiency in electrical and mechanical engines 
Command over various equipment and automobile parts from brakes to accelerators. 
Soft skills: 
Customer-satisfaction approach
Work ethics. 
Versatility 
Analytical and problem-solving skills 
Dedication and teamwork. 
FAQs: 
Q1: How many years of experience are needed for a mechanic? 
Ans: The minimum experience required for a car mechanic job varies according to the offer letter. 
Q2: What are the different types of car Mechanic jobs? 
Ans:  1. Automotive Air conditioning repairs 
2. Brake Repairs 
3. Front-end mechanics 
4. Transmission Technicians 
5. Tune-up technicians. 
Some car mechanics may have proficiency in all these sectors. 
Q3: How can we add data to our resume? 
Ans: Under the experience section, you can write: 
The number of vehicles you handled 
The people you trained or supervised in the previous job
The percentage of customers increases etc.
Car Mechanic Resume Examples, Skills, Objectives, Writing Guide