Different employees have different financial preferences, in the same way, different employers have different payment structures for offering salary and remunerations. Some employers prefer to pay their workers at the end of every month, calculating the total work time, days and duties performed. Meanwhile, for others, payments can be done, daily, weekly or bi-weekly. In this article, we look at some of the jobs that we discovered that pay their clients, weekly.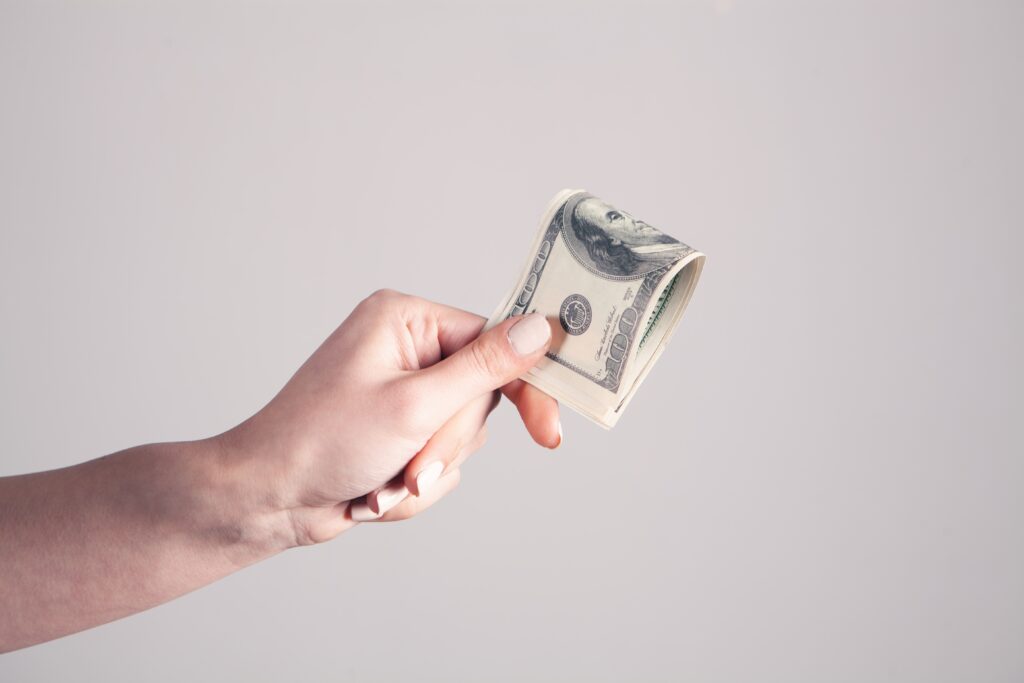 Jobs That Pay Weekly
Several jobs pay weekly based on work rate. Some of these jobs are;
Freelance Writing 
Virtual Assistants 
Baby and Pet Sitting 
Translation 
Data Entry 
Food Delivery Agents  
Website Testing 
Freelance Writing:
The freelance space has gained massive acceptance after the pandemic and the rise of the remote-based work style. Freelance writing is one of these many jobs that gained global repute. With millions of websites existing on the internet and a lot more blog spaces coming up, the need for online freelance writing has skyrocketed. The freelance writing space usually requires experience writing in a particular niche.
Several sites pay to open up entries for writers and in turn, pay them a fixed amount per word or use any other payment structure. Average payment can go up to about 50 cents per word up to $1. Several platforms pay their writers weekly, and more writers have built suitable careers, earning a good living off online content freelance writing.
Virtual Assistant:
As a virtual assistant, one provides office administration and support from a remote location. Think of the work of a secretary or a customer service agent, but online. The exact role played by a Virtual Assistant might vary based on the different company needs and requirements. For some, duties might involve online customer representation, for others, scheduling and task management might be involved.
However, most companies pay their virtual assistant weekly since employment types for these professionals might be contractual rather than permanent structure. Payment can begin at $15 and scale upward depending on the client.
Baby and Pet Sitting:
Although the exact duties of a pet and babysitter vary; the underlying duty is that they provide care in place of a parent or guardian. Pet sitters help busy pet owners with duties such as walking their dogs, feeding them and ensuring that during the period that they are unavailable, their pets are well cared for. Similarly, babysitters provide care for parents who are unavailable for different reasons.
These jobs are sourced locally. Their payment can also be negotiated to come at a weekly rate. Payment can begin from about $10 depending on the hours involved.
Translation:
The world is becoming more and more connected, thanks to the internet. Countries and continents merge for different reasons, however, language could become one major barrier. Also, with online courses becoming more available and accessible, the need to translate most of these contents to other languages is on the increase. This is the role of a translator. They offer multiple language variations for content.
Depending on the client and company involved, the pay for this job can begin from at least $13 per hour and can come at a weekly flow.
Data Entry:
Data Entry is simply transferring online content from one format to another. For example, a data entry professional might be tasked with transferring content from a paper written document to a word document format or a different format that is safe on the internet. This job is very flexible and is sourced from different freelance sites.
The payment for data entry personnel can come in weekly and can start at $8. It is important to note that the exact entry method, format or description can vary based on employer needs.
Food Delivery Agents:
Clients like, DoorDash and other food vendors need to deliver agents. The role of a delivery agent simply entails taking food orders to specific locations where they are needed. The delivery agent simply has to accept a delivery request on the vendor app, proceed to pick up the order and have them dropped off at the requested location. This role, although different from the others in that, it is not performed remotely, is still very lucrative for anyone looking for flexible work. Food delivery agents are paid weekly ranging from $10 to $30
Website Testing:
This role has become popular due to the rise of remote-based jobs. A website tester is someone who goes through a website after it has been built or coded, in search of bugs or errors. They ensure that functionality is excellent and that the site does exactly what it was built for. They carry out different performance tests, feature reviews and other functions.
Website testing is also very similar to app testing, with both roles involving functionality checks. One benefit of this role is that it is performed online and remotely, making it very flexible and comfortable for anyone to easily perform. The starting salary can begin at $20 and can be negotiated to be paid weekly.
Benefits and Disadvantages of Jobs Paying Weekly
There are several reasons why adopting the weekly payment system can be beneficial, but there are also tons attached to this system for both the employer and the employee. Some pros and cons are highlighted below;
Benefits
– It makes working fun and more productive for the employees receiving a steady weekly flow of income.
– Improves employee retention for the employer
– It also makes budgeting and payroll planning easier for employers
– These types of jobs provide a flexible working schedule
Disadvantages
– There is hardly any job security with these types of jobs
– For employers, the frequency of payment can be expensive to maintain
– Also, in the case of the lack of an automated payment system, weekly pay might be very strenuous to schedule regularly.
Conclusion
Different reasons influence a person's preference for jobs that pay weekly. While this might be a good payment structure for several people there are also several drawbacks to this system. For both the employer and the employee lots of benefits exist from this payment method. On the top of the list is the happiness of the workers. Frequent payment increases motivation and shows a commitment of interest from the employer's point of view. A good piece of advice for companies is to research the different benefits outlined, and consider this mode of payment for staff.
Frequently Asked Questions
1. List some popular companies that pay their staff weekly
Some known companies that incorporate the weekly payment system include;
Doordash: The food delivery brand 
StudyPool: They provide academic tutoring online
Instacart: Personal shopping 
Rover: Pet caring and walking company 
Babeltype: An online translation company
2. What are the advantages of weekly payment to an employer?
Simplified budgeting 
Improved motivation for staff and workers 
Unique work culture and environment 
Jobs That Pay Weekly – Know More