For all of us who have met with crossroads in life; or were in desperate need of quick information, Quora was our savior. A massive Question and Answer based platform boasting a plethora of information, that can satisfy the most curious of cats out there, Quora has always served as a dependable platform to rely on information from knowledgeable people, spanning countless domains. Brimming with answers to almost every query one might have, what, how, when and everything in between, we now address the most important question you might have, Who owns Quora?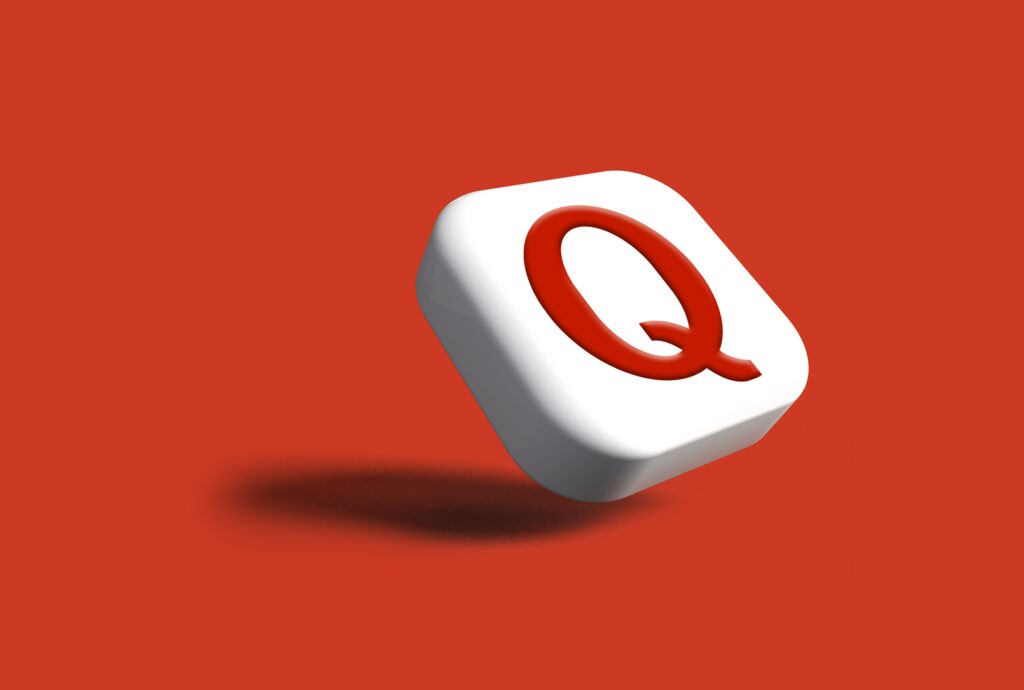 Quora, the brilliant prodigy of a website, is the brainchild of the American Internet Entrepreneur Adam D'Angelo, CEO and Co-founder of the same. He was a close friend of Mark Zuckerberg, CEO of Facebook, and it was a friendship that had stemmed right from their school days together at 'Philips Exeter Academy'. D'Angelo initially started working at Facebook, where he was appointed as the Chief Technology Officer. Later, in 2009, Quora was founded, in Silicon Valley, by Adam D'Angelo and Charlie Cheever, his former Facebook colleague. The platform was later made available to the public in June 2010. Charlie Cheever then left the company in 2012. So, simply put, today, Adam D'Angelo owns the massive Question- Answer giant called Quora and he has a whopping figure of approximately 600 Million dollars, as his net worth. He is also a 0.8% stakeholder of Facebook. However things were not always this sunny for the now successful millennial entrepreneur. D'Angelo's previous endeavors include a music suggestion software named "Synapse Media Player" that he co-created with Mark Zuckerberg, and another website named "BuddyZoo" before he went on to founding Quora. "Even in 2004, there weren't that many sources of information about how to start a company, so it was much more difficult." said Adam D'Angelo in an interview with the Business Insider in 2010. With a rich and inspiring history of ups and downs and everything in between, Adam D'Angelo exists as the perfect icon of perseverance, today. He is an example of how one should always bounce back from downfalls, and never give up until success is achieved.
Let us now look at the inspiring story of Adam D'Angelo, the conception and evolution of Quora as a massive success.
Adam D'Angelo, Mark Zuckerberg And 'Synapse'.
Adam D'Angelo was born in 1984, in The United States of America. His high school education was completed at 'Philips Exeter Academy', where he had famously met Mark Zuckerberg. During his time at the academy, the friendship between Mark Zuckerberg and Adam D'Angelo had flourished. They bonded instantly since they were both late arrivals, who transferred to the academy in 11th grade and also since they shared an interest in software development. In the year 2000, for their high school senior year project, Adam and Mark created a software that used artificial intelligence to learn users' music-listening habits. It would keep track of every song the user played on a computer and, as it learned what the user liked, would begin to make playlists. A true example of how ideas and innovators are magnetic to each other and work to create awesome things. Following this, the Technology giant, Microsoft, tried to recruit them. However, the duo denied the offer, got a patent for their newly developed technology, and went to college instead. In 2001, Adam D'Angelo was also placed eighth at the USA Computing Olympiad.
College-Life, Achievements And 'BuddyZoo'.
Adam D'Angelo completed his college education at the California Institute of Technology, where "(he) studied, worked hard, had fun, did some seriously awesome extracurricular activities" according to his college mate, Kelly Martin and former product manager at Quora. During his academic years, Adam went on to achieve many a golden feather on his cap such as the silver medal at the International Olympiad in Informatics in 2002, and several honors at the ACM International Collegiate Programming Contest (ICPC). In 2003, D'Angelo created the website BuddyZoo while still attending college. This was a website that allowed its users to upload their AIM buddy list and match them with the same of other users on the platform. The service then produced graphs based on their buddy lists. D'Angelo graduated from college in 2006, with a CGPA of 4.0 (on a scale of 4).
Tenure At Facebook.
Facebook was launched in the spring of 2004. In summer 2004, the company had moved from Harvard to Palo Alto, where Adam D'Angelo then lived. During this time, Facebook was in its early days, and D'Angelo helped the founders out a little, although he was mainly working on "Wirehog", a social file-sharing network. By summer 2005 D'Angelo had officially become a full-time employee at Facebook. He then took the subsequent semester off from college and kept working at Facebook till the end of the year. He resumed his college education during the second half of the 2005-2006 academic year. He then went back to Facebook, full time, after graduating from college; where initially, he served the role of VP (Engineering). 
Adam D'Angelo later went on to become the Chief Technology Officer at Facebook. It was during his time at Facebook that he learned that "Execution is more important than an idea." At Facebook D'Angelo went from coding to management. In his interview with the Business Insider he revealed that "You have to get comfortable giving up control, and you find people who do things better than you do". But interestingly, according to Mark Zuckerberg himself, D'Angelo was "One of the 6 people in the world with good ideas." 
Retirement from Facebook And The Birth of Quora.
In his 20s, when most of us are still trying to navigate & figure out the complexities in life, Adam D'Angelo went ahead and owns the legendary question-answer platform that we know today as "Quora", which had answers to everything. He believed that at that point, Facebook was doing exceptionally well; and would continue to do so, even without him on board and therefore, retired from Facebook in 2008, as the Chief Technology Officer (CTO). The transition was smooth and it is said that eventually the social media giant found someone else to replace D'Angelo.
Quora was founded with the idea that there existed a "real gap" on the internet. Adam and Charlie were having Chinese food, one day, near the Facebook office when they started discussing "latent markets", and areas of the internet that had potential to improve, that is, those that had consumer demand but were lacking in solutions. They discovered that there was a scarcity of websites that catered to answering questions., and those that existed lacked the quality of answers. This was the issue they were attempting to address, and it was this market segment that targeted. Thus, Quora was conceived as a place to share knowledge, rather than mere "information". Knowledge that is genuine, with corroborating facts and proof.
Exploring "Quora".
The Story And Meaning Behind "Quora"
After his resignation from Facebook, Adam immediately shifted his attention to a project they earlier named 'Alma Networks' which was named after the street in Palo Alto that Charlie Cheever lived on. Soon, they recruited Rebekah Cox, who was a top designer at Facebook, and Kevin Der, an engineer,  into the team, and subsequently commenced developing their online service. It was later renamed as "Quora", which was derived from the word "Quorum", meaning, "A group of people coming together to reach a consensus."
The Quora Community
Despite the existence of many similar Question-Answer based platforms on the Internet, like Yahoo! answers, WikiAnswers etc, the success of Quora hugely lies in the strength of its community. Some of the people of Quora are the brightest in their fields of expertise, they are professionals, or belong to some reputed organizations. It includes some very prominent names such as Mark Zuckerberg, Marc Andreessen, Dustin Moskovitz, Jimmy Wales, Stephen Fry, Ashton Kutcher, Avicii, John Green, Adrián Lamo, Hillary Clinton, Barack Obama, etc. Users have the luxury of getting answers directly from the best in their respective fields. This information would be authentic and reliable. CEO and co-founder Adam D'Angelo believes that the one thing that is really important is – hiring good people. He states that if one can get the best people, it would surely lead to success.
How It Works?
Quora was conceived with the intention of creating a space where people can answer questions, share knowledge and express their points of view but also opens it up for a debate. The eagerness to gain more knowledge, truth and information; is what makes this platform truly addictive.
Users need to provide their real names and would need to log in using either their Facebook or Google account or create an account on Quora. This further reduces the chances of fake information being propagated. It is a fairly simple app to use, and one can follow people, questions or topics to see their activity on your feed. On Quora, the answers need to be factually correct, honest and genuine, in order to be valued. Users have the freedom to upvote or downvote an answer according to their preference or even leave a comment.
The Growth And Success Of Quora
Soon after its creation, Quora started gaining major popularity and momentum. Its user base expanded rapidly, with an estimated 500,000 registered users as early as 2011. By mid-2011, an Android and Apple app was released, and new features were rolling out. At this point, Adam D'Angelo, who was immensely confident in his venture, invested a whopping amount of 20 Million $ into the company. Over time, Quora has grown quietly yet enormously, into a gigantic community boasting of more than 80 million monthly unique visitors. It is currently valued at more than 1 Billion $, and has single-handedly risen to become the unanimous choice when it comes to the domain of questions and answers.
Existing Challenges Despite the massive growth of the world wide web, there still exists a big gap. There still remains a lot of information that is limited to a person's thoughts, and outside the realm of the Internet. Additionally, the restriction of answers by a number of characters, Celebrity upvoting, Self-promotion and Spam content pose challenges to this knowledge-sharing platform.
Conclusion
Quora, one of the Internet's biggest knowledge sharing platforms today, and a one-stop solution to all of one's questions and queries was co-founded by Adam D'Angelo, who is the CEO of the same. With a burning passion for technology since as early as his school days, D'Angelo pursued his ideas and goals and achieved monumental success despite the hardships and failures he had to encounter. Today, the story of Adam D'Angelo, exists as a symbol of motivation, inspiring countless young, aspiring creators and developers to work hard and achieve their dreams. 
Frequently Asked Questions
Where does Adam D'Angelo live?
A:  Adam D'Angelo initially lived in Palo Alto, California (where he initially worked for Facebook during its early days) and later moved to Mountainview, California, where he currently resides.
How much money did Adam D'Angelo invest in Quora?
A: Adam D'Angelo has invested around 20 Million $ into Quora during the Series B funding.
How did Adam D'Angelo meet Mark Zuckerberg?
A: Adam D'Angelo met Mark Zuckerberg, at Philips Exeter Academy, where they were both late transfers, who joined the school in 11th grade. They went on to become friends, and later colleagues, working together at Facebook.
Why did Adam D'Angelo leave Facebook?
A: Adam D'Angelo quit Facebook in 2008, with the intention of starting his own company, which we now know as Quora.
Who Owns Quora?-Know More