Orientation is a key to getting the newbie to familiarize themself and adapt to the organization, work  environment, culture, and practices that are prominent in the organization. Orienting the employees is  an opportunity for the company to establish the policies, code of conduct, and ground to commence a  relationship with fellow employees. In addition to that, I strongly believe that a well-structured  orientation carries great weight in employees' perception of the organization and its people; especially  when it is brick and mortar like Marshalls. Let us promptly explore the orientation at Marshalls.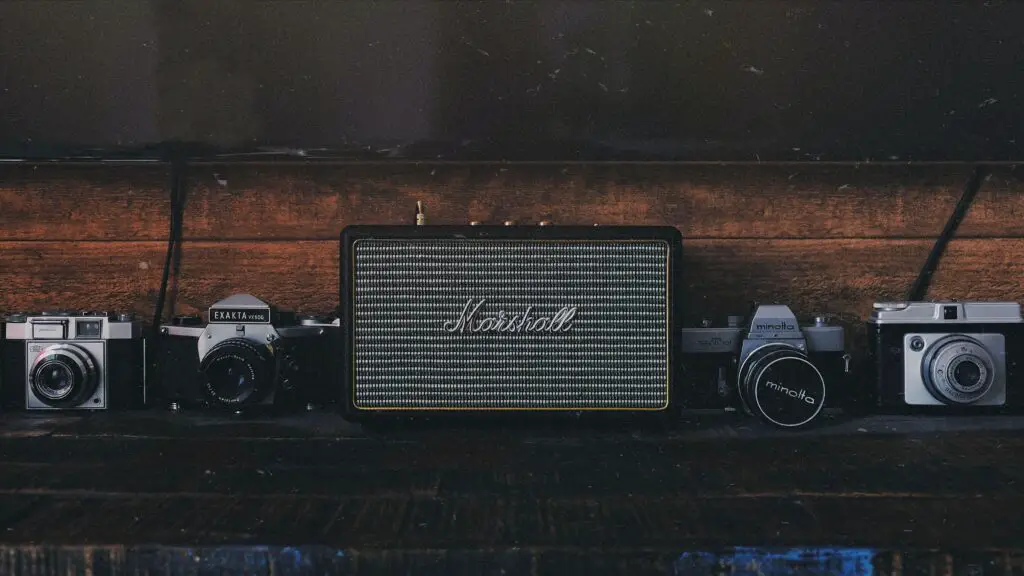 For the stores, stretched orientation might not hold much importance as the employees visit the store  every day. At Marshalls, the orientation is wrapped up in a day and lasts for two to four hours to be  precise. Let's dig more into the details. 
What is Marshalls? 
Incorporated in 1956, Marshalls is a division of Melville Corporation known for its footwear. It is a  subsidiary of TJX Companies Inc. Marshalls is an established budget-friendly retail chain offering a  lifestyle – a wide range of apparel for men, women & children, home decor & furniture. The  headquarters is situated in Framingham, Massachusetts, US. It has over 1000 stores around the globe  and thousands of employees working part or full-time; it has successfully settled its online presence as  well through its official website since 2019. Take a look at the website here.  
Fun facts
Marshalls is not a discount store, rather it is an off-price retail store. 
All of its stores do not contain the same merchandise, what a unique strategy! ▪ Half of Marshalls customers are men. 
A dive into the Orientation Day
As a usual orientation norm, it is all about knowing the company and co-workers and introducing  yourself. The detailed orientation is comprised of the – 
Introduction to the company 
Code of conduct 
Paperwork 
Tour of the store  
Specifics 
Orientation takes place in the back of the store setting up a few tables adjacent to each other; the seats  are assigned to the employees providing their badges and paperwork to collect personal information for  company records and go through the modules and accept the company policies. 
The day commences with an introduction to the corporation, its history, offerings, customer services,  people practices, culture, etc through a video. The new joiners are given detailed information regarding  how things work at the store, everything about customers, and how they prevent loss. 
On top of that, they are given a tour of the store. It gives a thorough understanding of the structure,  different departments, how and where the items are displayed, and an idea about customer footfall.  There is an opportunity to learn to run the computer registers. 
The Culture 
With a motive of delivering great value to the customers, Marshalls is keen on attracting ambitious  talent who are welcomed and valued for their diversity and background. There, it is essential to teach  them the off-price business model and support them in order to let them provide value to the  customers. To encourage and engage the staff, they have seven specific categories of benefits: 
Insurance 
Leave 
Flexibility at work 
Health & wellness 
Financial perks 
Retirement Meals 
In 2018, Marshalls was listed as America's Best Employers in Forbes magazine. 
Any Other Day at Marshalls 
It is different according to the position and role, but what is universal for all of them is, a busy day at  work.
For the store, sales, and merchandise Associates, the regular activities contain stocking & restocking  shelves, helping with the register for the bookkeeping, welcoming & helping customers with  departments, directions, and suggestions and attending to the queries they have, putting shopping carts  in place, loading & unloading trucks, scanning the products and billing. 
To bifurcate it into categories – 
Administrative 
Sales 
Stock Management 
Customer Service 
Conclusion 
To make a long story short, Marshalls provides an orientation for a few hours the day before the first  day, to give a gist about the company and the specific store in order to bring in basic clarity with a view  to addressing the motive to provide a great customer value every day and include the new employees  into the culture of the company now running for more than 65 years. 
Frequently Asked Questions  
1. What is the hiring process at Marshalls? 
There is a short and standard procedure
Filling out the application form – Quick phone or personal interview – reference check ▪ Earlier there were forms in hard copy, but as digitalization has taken place, Marshalls  has also switched to online applications that can be accessed on the company website  or different online job sites. Walk-in is an option as well. 
2. What do they ask in the interview? 
For the most part, there are common questions like – 
Introduce yourself. 
Tell me about your background. 
How much time would you be able to devote? 
What are you studying? 
Where have you worked before? 
There are a few job related questions – 
How would you deal with an angry customer? 
Would you be able to multitask? 
How do you define Customer Service? 
3. What is the one thing to work at Marshalls?
Different employees have different opinions, yet most commonly, the best about  working there is customers, employee discounts, relaxed management, supporting co workers, helping customers, and flexible timing. 
4. What is a pay mechanism at Marshalls? 
Employees are paid weekly, in most cases on Fridays. There is a fixed hourly pay rate;  once the employee completes six months at the store, raise is given. 
5. What is minimum age eligibility? 
18 years is the minimum age, it would be best to confirm with the store.
6. What are the shift timings at any store of Marshalls? 
Based on the feedback from the employees, shift timings vary on weekly bases. It also  depends on the employment type and position. The regular full-time employees work  for 6 to 9 hours and part-time employees work for 4 to 6 hours on any typical day at  Marshalls.
How long Is Orientation At Marshalls?