Introduction
Online home buying, selling, and trading are all possible with Opendoor. To expedite & enhance its operations, the company uses artificial intelligence and certain other technology tools. Opendoor's business strategy is to resell the houses it acquires at a profit. In addition to interest on mortgage loans, the business receives a sales charge from the homeowner. Let us know 'How Does Opendoor Make Money?'.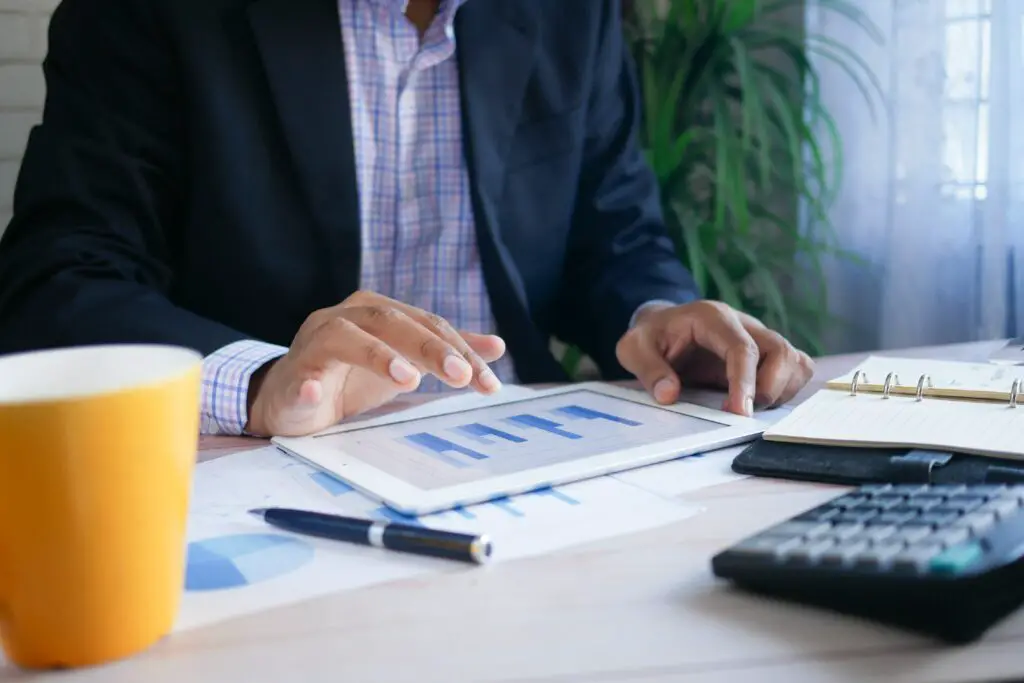 Opendoor is an online real estate investor that buys, sells, and exchanges houses. With the help of its technology, the company can submit cash bids for houses within a matter of hours after receiving them. To determine the ideal buy and sales prices, Opendoor uses machine learning &  deep learning technology that is fed by massive amounts of data (such as market information, inputs from realtors, or attributes of the home).
Their goal was to improve customers' buying and selling experiences so that the stress associated with such activities may be reduced. In March 2016, they introduced a trade-in service with this goal in mind, enabling consumers to sell their existing homes and purchase new ones in a single transaction.
 selling a home through Opendoor eliminates the need to work with realtors, pay for high-quality pictures, post your home on websites, or negotiate with buyers, or retain a real estate lawyer. Additionally, Opendoor doesn't recur any legal requirements that would compel you to sell.
The residence will always get one last quality inspection when the seller accepts Opendoor's offer. This is done to determine whether the seller's information is accurate and whether any heretofore unrecognized repair needs exist. Five to seven days following the initial walk-through, the evaluation results are accessible for review.
Opendoor then lists the houses it has purchased through its platform. There are about 40 cities in the United States where you can purchase a home. Customers can enter into a direct contract with Opendoor or use a third party to handle the purchasing procedure. Additionally, properties can be viewed directly or digitally using the business' mobile app.
In addition to earning a profit on each home it sells, Opendoor also earns money via selling commissions and interest charges on mortgages. Opendoor shares several characteristics with other real estate businesses. Essentially, it aims to acquire residences and then sell them for a profit. On the other hand, it thinks technology can assist it in upending the conventional business of the real estate system. For instance, the time it takes to make an offer can be significantly sped up thanks to Opendoor's algorithms.
Buying, selling, and exchanging homes are all possible on Opendoor, a user-friendly online real estate marketplace. Selling the houses it buys profitably is a key component of the Opendoor business model. Sales commissions paid by the home seller and interest on mortgage loans are the sources of income for the company.
Opendoor uses a proprietary algorithm in conjunction with open data to evaluate homes and make quick cash offers, all with the help of sizeable startup capital. The business uses artificial intelligence and other technological tools, such as an app, to enhance and speed up its processes. Customers wishing to sell their houses will no longer experience the usual stress and anxiety associated with the process.
How does opendoor make money?
Vendor fees
Every time Opendoor purchases a home from someone, a seller fee is incurred. Within real estate, this is the conventional practice. 
The typical fee for the service from real estate agents is 6%. While Open door's market share varies from 6-14 %.
The cost depends on the needed repairs, the anticipated sales price, and the time it will take Opendoor to sell the house. Why then is the business allowed to demand more costs ( also providing a listing at a discount of between 5 and 10 percent)? Convenience and speed are the solutions.
Sales revenue
When Opendoor purchases a house, it does so for financial gain rather than for charitable purposes. The company is profitable when a firm sells a home as an iBuyer and the sale price exceeds the purchase price plus any related costs. As was already said, the business strategy depends on determining the right sales and purchase prices. This is (allegedly) possible for several reasons.
First, Opendoor concentrates the majority of its purchasing operations on single-family houses constructed after 1960, with prices ranging from $125,000 to $500,000. Opendoor stays away from troubled or upscale houses since they are more difficult to evaluate and involve a lot more labor.
Housing Loans
Opendoor's business unit, Opendoor Home Loans, offers mortgage loans to prospective homebuyers. The program is accessible to everyone looking to buy a home, not only Opendoor users.
Customers provide 10, 20, and 30-year fixed-rate conventional mortgages. As little as 3% may be required as a down payment. By collecting interest on the loans, Opendoor generates revenue. The business has raised more than $3 billion worth of debt finance, enabling it to grant these loans and go on home-buying binges.
A trained counsel or seller staffed by Opendoor offers advice to each borrower. In addition to the interest charged on the loans, the company levies no further fees (it asserts that administration costs from rival lenders might reach $3,600). Finally, borrowers have the option to refinance their homes through Opendoor, which gives them longer-term flexibility.
Funding, valuation, and revenue Opendoor
Opendoor has secured venture capital funding in nine rounds totaling $1.9 billion, according to Crunchbase. In December 2020, the company went public, raising an additional $1 billion. Opendoor's company was worth $18 billion when it went public. Revenue for Opendoor's fiscal year 2021 was $8 billion, a 211 percent increase from the previous year.
Conclusion
The house purchase process has been improved by Opendoor to be quicker and more effective. Without wasting time waiting for a local realtor to tour the home, you may look for properties digitally and schedule on-demand visits for the houses you wish to see. When you need information and help, our team of qualified experts is just a few taps away. When you locate the house of your dreams, we'll put you in touch with reputable local partner agencies who will assist you in making an offer and represent you during negotiations.
How Does Opendoor Make Money?