Netflix is the world's biggest video streaming service. We all are obsessed with watching Netflix series and movies. But have you ever wondered how do they make money? How does all their revenue come from? Netflix was one of the first services which asked the customers to pay for watching video content. And we all happily want to pay for the subscription because of the entertainment and service we get from Netflix. Let us know how does netflix make money?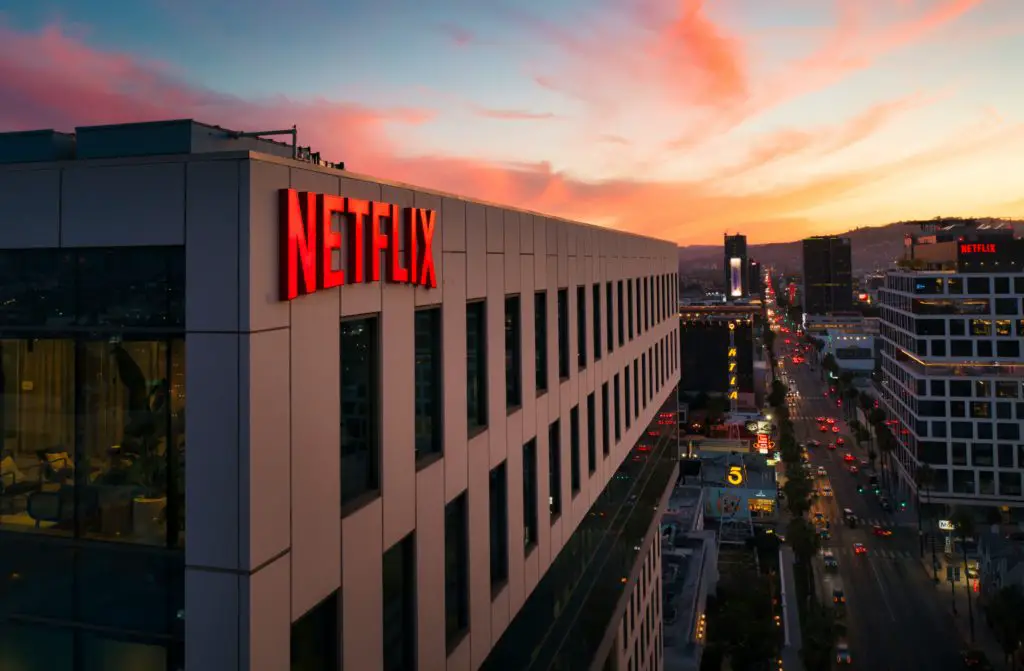 The main source of their income comes from the subscribers which pay around $9 to $16 per month as per the type of subscription they take. Unlike other media companies, Netflix does not sell ad space on its site nor, sells its user data. We all are curious to know how Netflix makes money. And how much does it need to be spent to keep growing, so here are the details of how Netflix makes money?
What is Netflix? 
Netflix is the most successful entertainment mass media company. It was founded in 1997 by Reed Hastings and Marc Rudolph so that movies could be rented, on DVD. Netflix is a region-based application. It allows its subscribers to watch TV Shows, movies, documentaries, and a wide range of video content through internet connecting devices. 
It is designed to offer a vast collection of various genres. It has over 100 million members in over 190 countries. Netflix has played an important role in independent film distribution. It is a provider of internet-only streaming media.
 Over the last few years, as the world is going mostly online, Netflix has become the powerhouse of online entertainment. At first, Netflix was all about ordering DVDs, via the internet which you wanted to watch at home, and later it became direct streaming through the internet sitting at your home.
How does Netflix operate?
Netflix operates as a single business segment. It doesn't report across domestic streaming, international streaming. Domestic DVD segments. Netflix has built-in build-in alliances with smart tv, gaming, TV network companies, etc, and they have also established a partnership with android, Microsoft. Netflix has a large amount of data, and it works directly with the ISPs by installing boxes at exchange points or within the ISPs.
These boxes hold up to 280 terabytes of videos, which enables the subscribers to access Netflix without any lag. Netflix provides a free one-month trial for new subscribers, but you need to add your credentials. You can cancel your subscription anytime before the end of the trial subscription.
If you fail to cancel your subscription before the end of your trial month, you will be automatically charged for the next month. It is transparent since it sends you the reminder about your trial expiring date, but you need to keep extra reminders in case you are not liking the service and you want to cancel the subscription. 
The main source of Income:
The primary source of income is from subscriptions. People who are interested buy the subscription as per their need to enjoy and have knowledge and entertainment.
Netflix has three plans for users based on the quality of the content and the number of screens is required by the user:
Basic –  In this subscription, the video content can be streamed in standard definition and, you can only stream from one screen, and you can only download on one device at a time. Netflix's basic plan costs around $ 8.99 per month. 
Standard – In this subscription you can stream from two devices and also the is 1080p which is Full HD and also allows you to download from two devices. Netflix's standard plan costs around $ 12.99 per month.
Premium –  In this subscription, the video quality is 1080p and 4k i.e. full HD and Ultra HD. You can stream and download video content from four devices at one time. Netflix's premium plan costs $ 15.99 per month. 
DVD PLAN- US customers can sign up for a DVD-Only plan or, they can add DVDs to their current plan which allows them to enjoy the streaming as well as get DVDs delivered to their homes.
It is not available at all places. It has a $ 4.99 for two-disc out limit at a time for a month, $ 7.99 for unlimited discs ( one disc out at a time), and $ 11.99 for two-disc out a time ( unlimited disc at a time). It depends on the choice of the user and you can easily rent DVDs a month according to your preference.
The plans are the main source of income, and in the coming years with the demand, it has got with the service they have provided. With all the plans you can watch an unlimited number of movies and shows for a month as per your preference, and you can also cancel the subscription if you are not enjoying the service. Netflix not only has content for adults and children, but they also have content for family and educational-based content.
Netflix cost of Revenue:
Cost of production –  In 2013, Netflix introduced Netflix originals. Netflix needs cost to evade license and plan and execute their marketing strategies to make their original content. The cost of production is relatively high as to make exclusive content.
Cost to license – Netflix needs legal authentication to own content for you to watch. For such licensing, it cost loads of money as different content requires different legalization.
Cost of marketing –  to keep the business on track, Netflix needs to keep its marketing strategies high, which costs a lot because they have to invest in affiliates, advertising, and more. Also, they pay for the first-month subscription for every new Netflix user, which is technically free for us, but they are investing in it.
Cost of development- With the urge to grow it on a larger scale and with the new technologies on board to bring and provide us the best feature. They keep on working in designing the application and, there are also streaming delivery technology cost where Netflix has to pay.
General expenses- Netflix has to pay the human resource working to keep it working because the people working there are the key to the statistical rise of Netflix. It cannot work if both technology and human resource are available. So a maximum of the income goes into paying the workers and other miscellaneous to keep the company working.
Netflix has spent over 17 billion dollars on video content in 2020. Netflix covers the entire production budget and gives its producers a premium over that amount. Netflix does not make payment dependent on audience numbers since it is not a pay-per-view model instead, it is a video-on-demand model. 
 Netflix doesn't make its audience number public regarding how many subscribers watch what show or film, which makes every individual free to choose a movie or show of their will. So, people won't be forced to see the video which is most played.
How much profit does Netflix make? 
Netflix has generated over 7.5 billion U.S. dollars in the third quarter of 2021. The revenue of Netflix is impacted by the growing subscriber base, and it is leading its business in countries like the United States and Canada. The way Netflix is constantly increasing the licensing and the content assets profitability of the company is also increasing.
 Many of the original shows and movies have become hit globally. Netflix has more than doubled its profits over the years. At the end of the first quarter of 2020, Netflix had a 140%  improvement in Net Income. Netflix has been able to keep up with consumer demand for content. In the second quarter of 2020, Netflix generates total revenue of over 6,14 billion U.S. dollars.
Netflix also earns through DVD rentals. Netflix has been performing well if seeing the records since its net profits grew 3x. Netflix's outlays are also growing not just in absolute terms but also in spending per active subscriber. Few original productions of Netflix brought about a huge amount of profit for Netflix after being globally hit.
When the pandemic disrupted the global economy by bringing it down, it kind of helped the company to rise by the increased number of global paid subscribers which increased by 21.9% in 2020.  The increased online services have increased Netflix's business by giving it more subscribers. 
Why Netflix is successful?
It provides a worldwide subscription, so if you visit some other country that has its version of Netflix you will be able to access that country's TV shows and movie selection automatically.
It always keeps you updated because Netflix always shows you the list of movies or tv shows which are going to be released, and you can put a reminder to it so that you don't miss it.
It also provides an option where you can delete the browsing history. And remove the title you don't want to see, or you want to hide from others.   
Netflix has a huge library of titles, so you can visit when you don't know what title you are looking for, and you'd find it.
It recommends videos as per your choice and the past videos which you have seen and, it makes it easier for you to view shows and movies as per your type.
It is the largest paid subscription streaming application for movies and TV shows. It also happens to be the host of the largest catalog of the available content. Mostly, only entertainment companies rely on advertisements or subscription business models or combinations to run their business, but Netflix solely relies on subscription revenue.
It is continuously negotiating new licensing deals with TV Shows and networks, Film Producers, and investing more and more in its original production to keep its business growing. Netflix guestimates based on things like view counts and how loyal fans are and how much it is going to contribute to the subscriptions. So basically, they aim at what people might like, but they have to throw things at the wall, to see what sticks.
Conclusion:
Netflix has its strategies to run the business and, its business strategies keep a push to maintain its position in this competitive field. It charges money from its subscribers to give access to thousands of movies and shows. 
Since Netflix's content spending is still increasing, the amortized expense for a particular year is far less than what is being spent in cash so it makes a balance sheet perception explaining that Netflix makes a profit. Netflix's goal is to keep the ongoing subscribers and grow with more.
 It fights to keep you attracted to the selected shows and movies which they provide and the originals which they produce. Viewers can choose to watch anything at their convenience, which makes it more famous and successful. The quality of the content which is provided by Netflix is the one of reasons why people are selecting Netflix over cable television.
Frequently Asked Questions:
 How can I get a free account on Netflix?
Ans: no, you cannot get a free account on Netflix because you need to pay for the monthly subscription to view the tv shows and movies, but you get a free trial for a month, after which you have to pay for the subscription if you liked the service and you want to continue watching.
Does Netflix pay production companies to stream their movie?
Ans: yes, Netflix has to pay the production companies for streaming their content. Production companies give them licenses, which are followed by a contract that has all the terms and conditions written on it, and it also mentions the duration till which they can stream and the amount of money that Netflix has to pay.
Is Netflix a profitable company?
Ans: yes, it is a profitable company. It has been performing well in over past few years because of the change in diversities and technologies. And the reported financial statements show that the profit are increasing for the past few years.
How Does Netflix Make Money?